Born from the mind of Swede Sara Lundgren who fell in love with Sydney,
Zakkia
is the love child of simple Scandi design and raw coastal textures reminiscent of Bondi. In 2018, Sara stepped down from the helm to spend more time with family, leaving Zakkia in the caring hands of Deborah Mott. With ever-changing decor trends and the rise of throw-away items, Deborah talks to us about Zakkia's commitment to design that will last, creating meaningful future heirlooms for generations to come.
​
Zakkia's design philosophy and combining Scandi and Australian style
When Zakkia started, it was about creating Scandi style decor through the Australian perspective, and as ownership passed onto caretaker Deborah this model has continued. There are three elements when it comes to their design: usefulness, timelessness and simplicity. Above all, they want the products to be used and to fit in any home at any time, transcending stylistic phases. Deborah collaborates and listens to a lot of young Australians and plans for this to continue to be a big part of Zakkia's design process.
"We actually take Australian way of life into consideration and the designs that we do are really designed to be used in Australia, so big platters and things like that for outdoor dining, that's how we incorporate Australia into our design." - Deborah Mott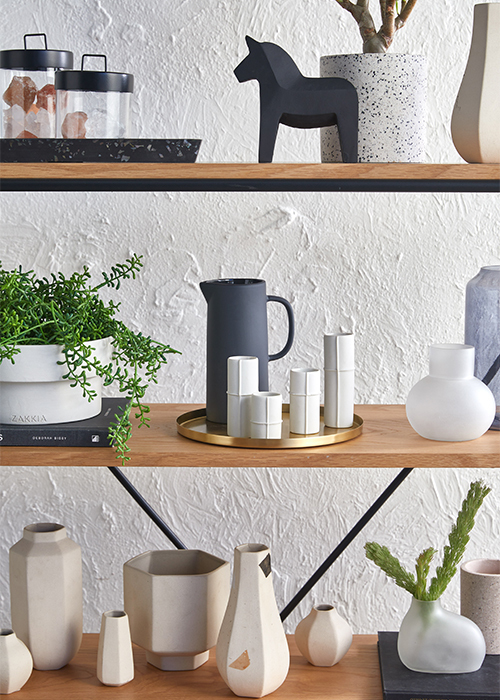 Why their materials matter
The four main natural materials Zakkia work with are specifically chosen for their abundance, their feel and the relationship their artisans have with those resources. Whether it's the glass and metal manufactured in India or the clay and terrazzo produced in Vietnam, these studios have specialised knowledge into how these materials work and react to certain techniques. This is how Zakkia is able to create such unique designs and each piece is slightly varied, making them one of a kind, cherishable possessions.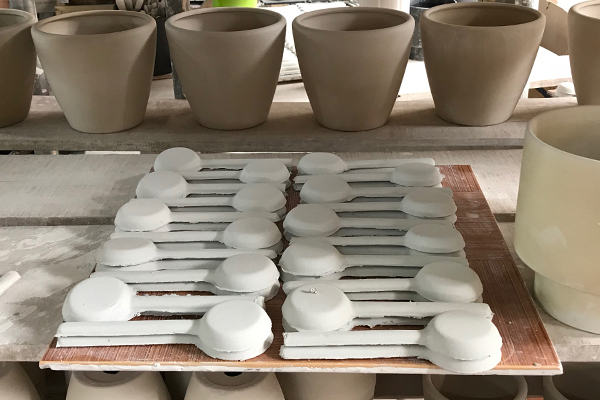 "One of the beautiful things is treasuring anything, you know, whether it's a cup that you drink your tea out of every day, it's important that we actually do remember the past from what we've got in the present."- Deborah Mott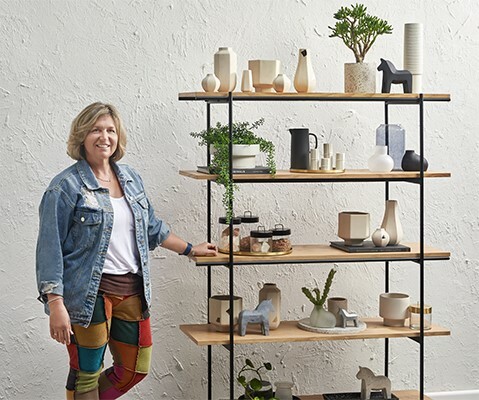 What Zakkia means to Deborah
Since taking up guardianship of Zakkia, Deborah has always been intent on building what was already a flourishing brand. Now, seven years since Zakkia was founded, Deborah sees Zakkia as a brand that is quite well known in its sphere but that has a lot of room for expansion both in Australia and globally. Her pride lies in the company's ability to produce beautiful handmade products of high quality on a consistent basis and the dedication each artisan has to their craft.
"I love being able to produce things that people love and that they're going to keep, and the comments that we get on the products are rewarding, so rewarding." - Deborah Mott
​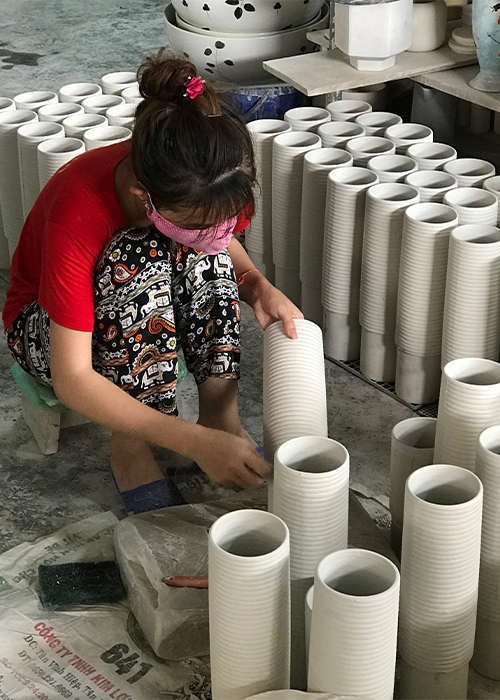 To give your home an update that you'll treasure, shop the Zakkia collection here.