For more than 40 years, the Gray family have been shaping the way Australian bathrooms look and feel. Since Paul and Jennifer began the business in 1979, their sons Allen and Phillip have taken up the helm, so we had a chat with Phillip about
Marquis
' journey, the shift to Australian-led design and how Australia inspires them.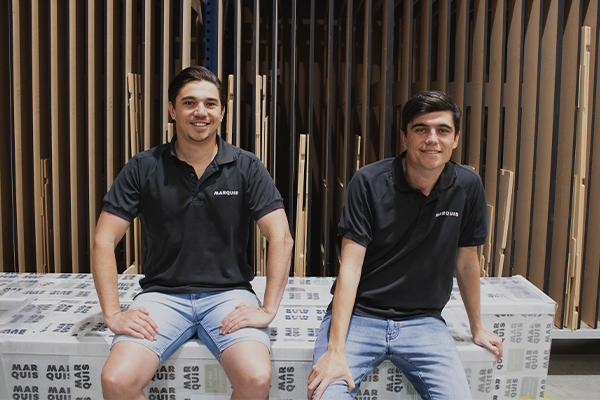 Allen and Phillip Gray
How did Marquis start?
Our parents moved to Port Stephens in 1979 and started Port Stephens Joinery, a small kitchen business. Over the years, kitchen customers would ask them to make bathroom vanities, so right from those early days, the vanity side of the business continued to grow until it needed its own separate brand and Marquis was born.
How has Marquis grown since those first years?
There was a slow transition from focusing on kitchens to focusing on bathrooms, which was accompanied by a move away from installing in people's homes to focusing on manufacturing and wholesaling bathroom vanities.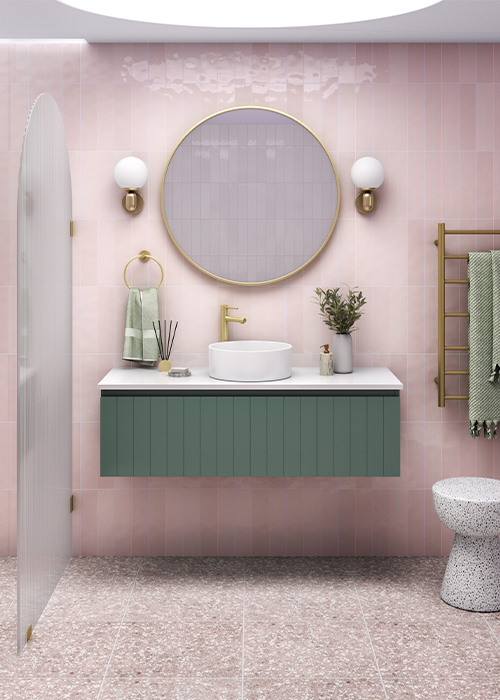 What prompted the shift from kitchen to bathroom products?
Firstly, it was the demand for vanities from the customers, then there was also the benefit of not having to manage install crews going out to homes every day, and thirdly, wholesaling vanities opened up the whole of Australia as a potential customer base rather than just the local area which most kitchen companies are restricted to.
What is Marquis' design process?
I think our philosophy is simple; we try things we think we might like, then we refine them and try again until we reach the point where we have a product the public will like, that we can manufacture without difficulty and that we can market effectively. There's a lot of internal trial and error and prototype creation before a final product is shown to the public.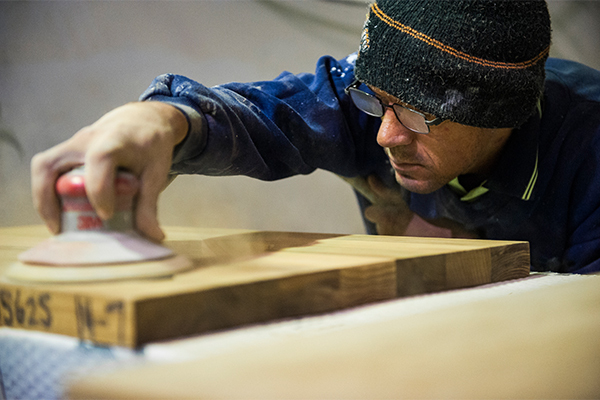 How have bathroom aesthetics changed over time?
Over the last 15 years, we've moved from complex designs, curves and pastels to a very simple aesthetic. Now there is a real move back to high-end design, accentuated by a shift to textured finishes and warm wood grains.
How do European trends influence your range?
Until about three years ago, I would have said Europe decided what Australian design looked like completely, but there has been a real leap ahead by Australian designers over the past few years. Now I think there's a definable Australian aesthetic, which I personally think is superior to the European style.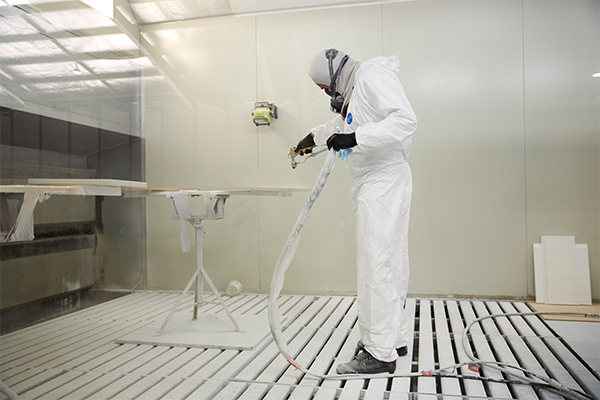 Tell us about your Environmental Management program.
We're now in our second decade of having a very strong focus on the environmental and financial benefits of being green. We minimise waste, source all our consumables from the most sustainable options available, recycle or compost everything we can onsite and collect all our water from rainfall. We're also about to upgrade our solar panel system to add another 300 panels to our factory roof and expand our power collection by around 30 per cent.
Tell us about your partnership with Wood Tech and the unique designs these machines allow you to produce.
They facilitate everything we do. Without these machines, we would still be making white boxes on the panel saw. They've allowed us the freedom to dream big when we are designing and unlock the potential that exists within the materials we use, which previously wasn't possible.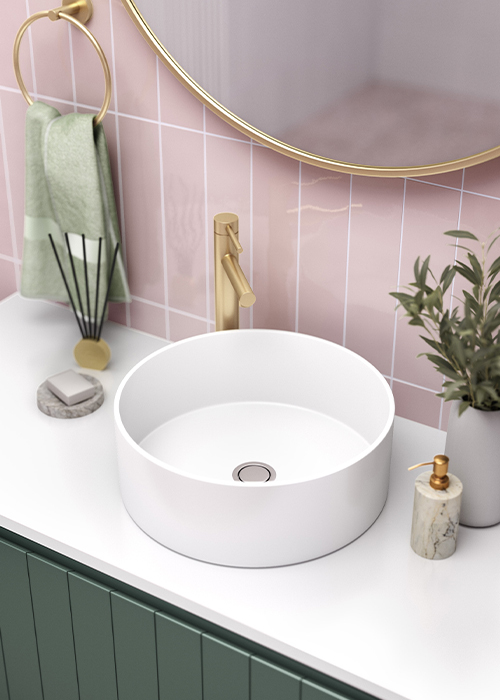 What are some of your signature designs?
The
Norfolk
and
Kent
vanities we produce exclusively for Temple & Webster have unlocked the potential of the small bathroom space for most Australians. They show that you can do something more interesting than a simple white box or floating sink, and actually add some style and flair to your ensuite. As far as signature designs, the standout is the
Cove vanity
with the fluted timber fronts and simple floating design. It's been hugely popular and influential to bathroom design over the past 12 months.
What is it about Australia that inspires your work?
I think our unique timbers from the bushland are inspirations, as is our love of the great outdoors and how we can bring that feeling into our bathroom experience. Australians are generally no fuss, straight down the line people, so our vanities are designed to be sleek and functional to suit this trait. Australians are great innovators because of our geographical isolation, and in the vanity business, we try to innovate constantly, capturing the modern design thinking in Australia at present.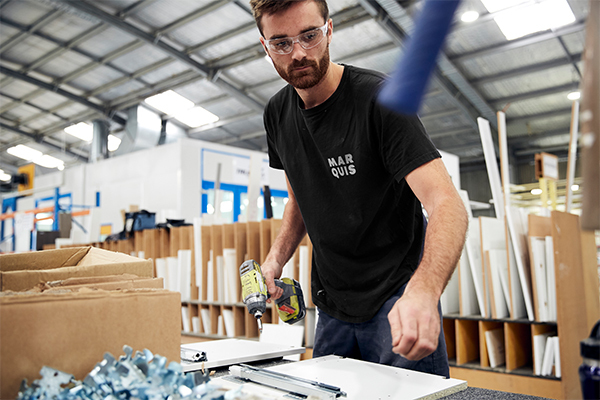 Why, in your experience and opinion, is it so important to support Australian business?
I think COVID has taught us all the limitations of relying on other countries to do all your manufacturing for you. Whether it's ceramics and cabinets from China or hardware from Europe, Australia has had to learn the hard way that you can't outsource everything. We need to maintain the skills and capabilities of making things ourselves because the shortages of the last two years will only be alleviated by producing these items domestically and supporting local businesses.
Shop our range of Marquis bathroom vanities and sinks now.