If it's not the smoke haze or pollen, it's dust mites and pet fur that are the sources of irritants for most allergy sufferers. Of course, regular cleaning, minimising clutter and good ventilation can help, but there are additional steps you can take to breathe easier. Find relief with these tips, including the best options for bedding and furniture.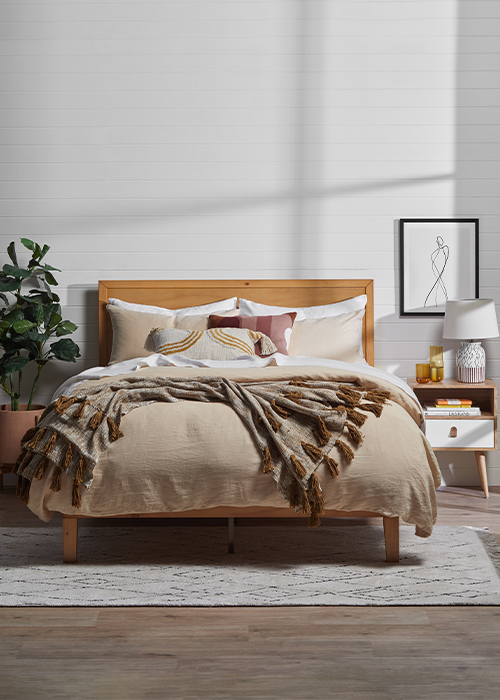 Use mattress and pillow protectors
Even if you vacuum your bedroom and change your bed sheets weekly, dust mites can still lurk in your mattresses and pillows. Keep them at bay by encasing your mattresses and pillows with allergen-proof
mattress and pillow protectors
. Opt for zippered encasements in materials such as cotton and bamboo, which offer antibacterial, anti-microbial and anti-dust mite protection for minimal sniffles.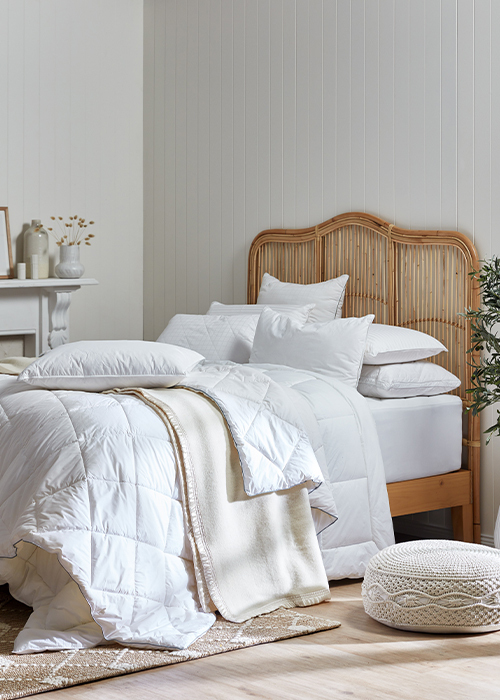 Choose foam and latex mattresses
Avoid spring mattresses (including hybrid mattresses with springs) as their inner cavities can be incubators for dust mites. Instead, go for
hypoallergenic foam mattresses
made from CertiPUR-US certified foam for a blissful sleep experience that's toxin-free. If you don't have latex allergies,
latex mattresses
made from natural latex with anti-microbial properties are also another option. Also, consider a mattress with an organic cotton cover for minimal skin irritation.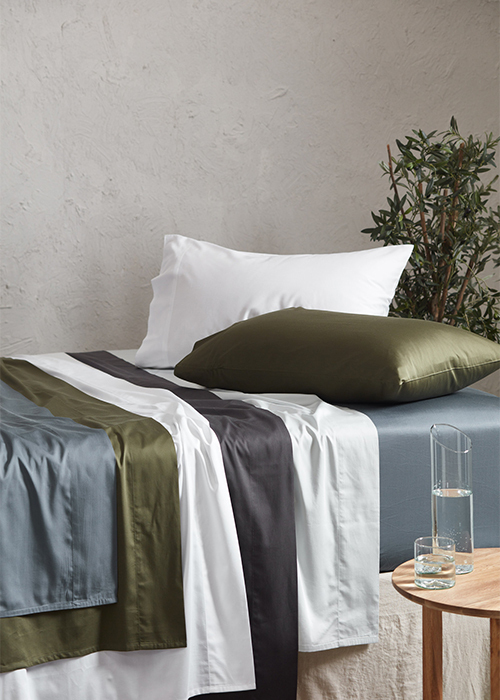 Sleep in hypoallergenic bed sheets
The fabric of sheets that are best suited to allergy sufferers depends on the kind of allergies they suffer from. If we're talking dust mites, highly breathable
bamboo bed sheets
are better at resisting dust mites compared to cotton, however, for sensitive skin, you can't beat
100% cotton bed sheets
. Go for a higher thread count to prevent the spread of allergens.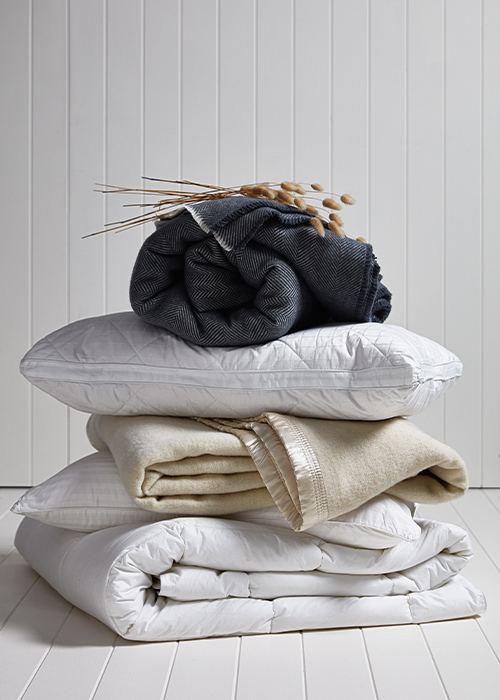 Go for a wool or synthetic quilt
Now that it's getting warmer, you may be able to do without your quilt, but if you must have one, consider a
wool quilt
which is naturally hypoallergenic as well as breathable, making it a good choice for spring and summer. Avoid feather and down quilts as dust mites tend to flourish between the gaps in the fill. Wash your quilt at least once every three months following the care instructions on the label, and air-dry it every week in direct sunlight to remove any moisture. Synthetic filled quilts and duvets are also a good option for allergy sufferers as dust mites are less attracted to synthetic fillings, plus they can be washed in extra-hot water to remove dust mites and other allergens.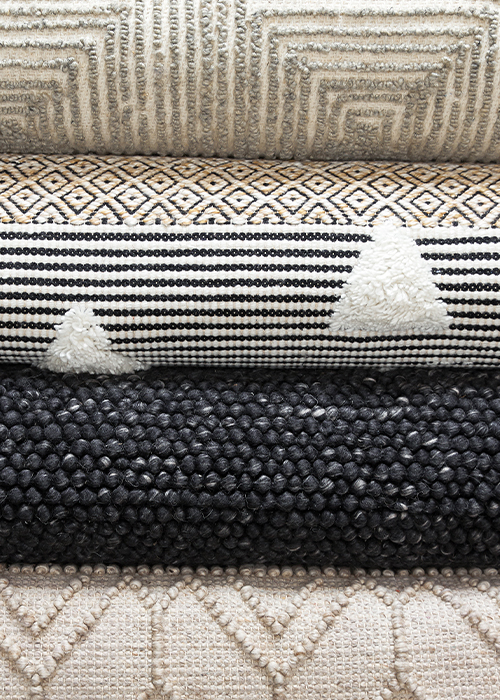 Opt for flat woven or wool rugs
While carpets and rugs tend to be no-go zones for allergy sufferers, this doesn't have to be the case. Simply choose low-pile rugs which accumulate less dust than dense or high pile rugs. Thin
flatweave rugs
which can be thrown into the washing machine are especially ideal, as are
wool rugs
which are naturally hypoallergenic and water-repellent, preventing mould growth. Wool also helps to absorb common household airborne contaminants which can improve your air quality further.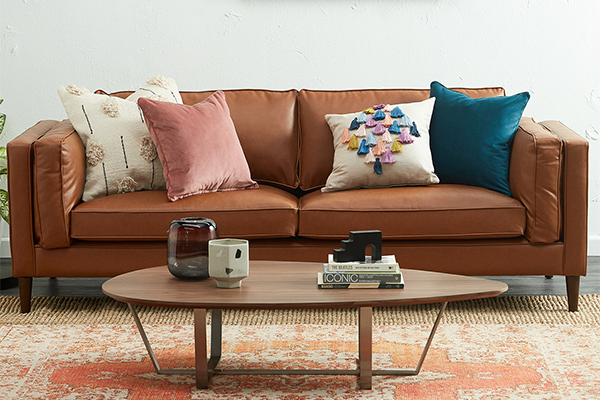 ​
Buy furniture that you can wipe down
Where possible, avoid upholstered furniture and instead choose pieces made from leather, timber, plastic or aluminium that you can easily wipe down. If you can't resist a
fabric sofa
, consider one with a tightly woven fabric or, better still, a
slipcover sofa
. Also, consider sofas that are raised off the ground, so dust and mould does not accumulate underneath and you can easily vacuum the area under the sofa.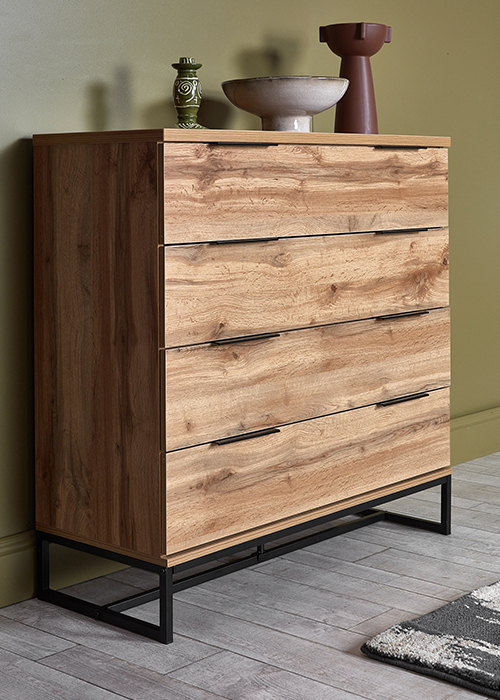 Put things behind closed doors
Instead of open shelves and bookcases, or boxes and baskets to organise books and toys, opt for closed storage options such as
cupboards
,
wardrobes
,
dressers and tallboys
. If you have beautiful objects you still want to show-off, consider
display cabinets
with doors to keep out the dust.