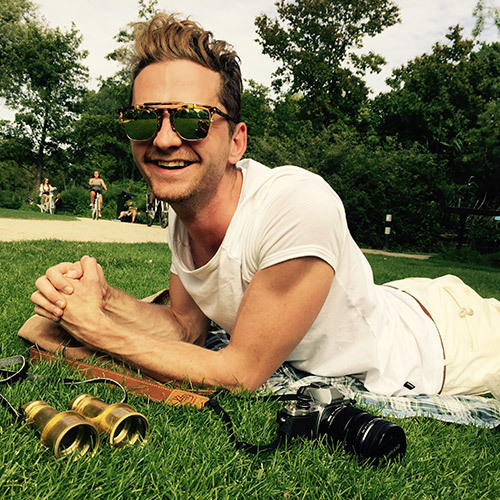 T&W stylist Adam Powell spent a few days exploring the capital of Nordic cool this summer. We asked him to share a few highlights…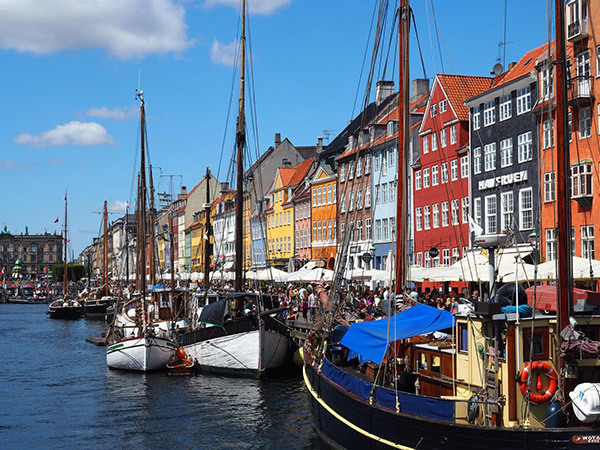 As a fan of Danish design, I'd wanted to visit Copenhagen for a while and the opportunity arose this European summer. After exploring the incredible Icelandic landscape, we headed to Copenhagen. Naturally we visited Nyhavn, a canal-front area full of restaurants and people and completely iconic Copenhagen. My tip: hunt out a delicious open sandwich.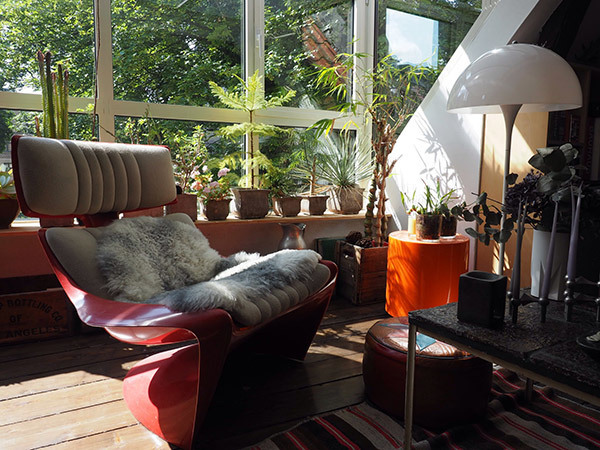 Our accommodation (booked via Airbnb) did not disappoint. It belonged to a local florist and rare plant merchant, which explains all the plants in this conservatory corner.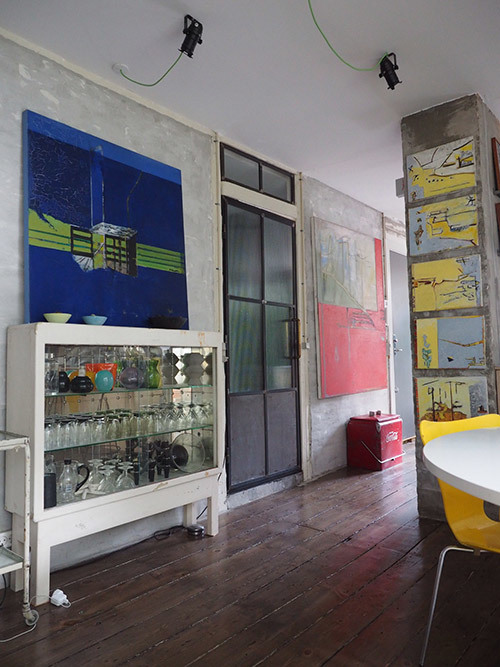 It was the top apartment in an old building, with a terrace. We stayed in the Vesterbro area which has lots of design stores and a bit of 'grit' - which I love, but which seemed quite rare in this pretty and organised city.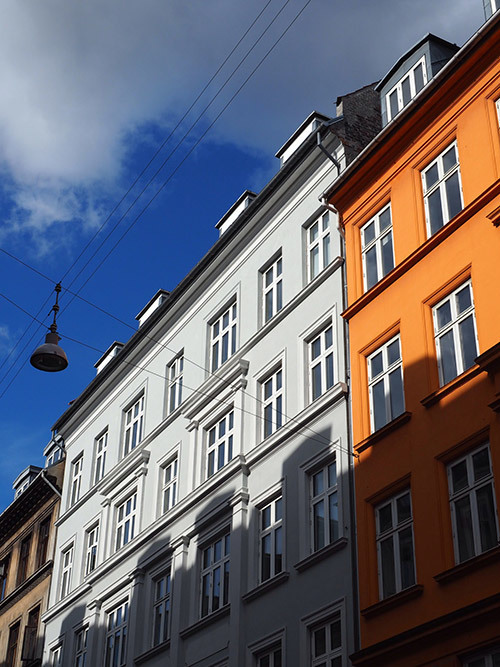 This image captures my impressions of the streets of this city: neat, colourful and gridded. The weather was beautiful and coffee was super expensive!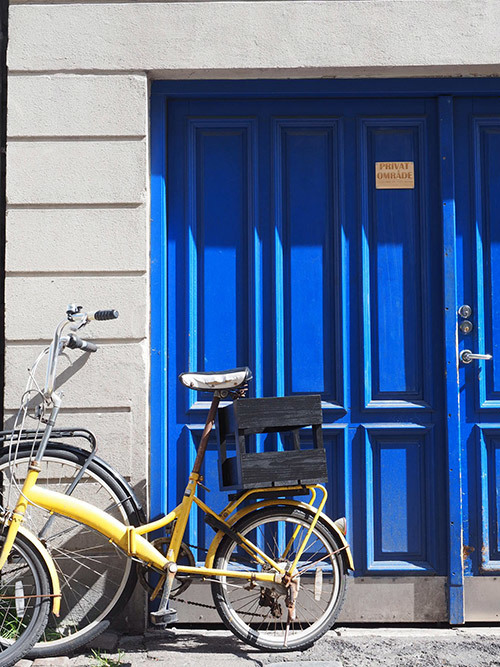 The biking culture of Copenhagen is amazing. Hiring bikes is the fastest way to immerse yourself in the local Danish life and makes you fall in love with its people. Their style, beauty and energy are what truly make Copenhagen such a colourful and vibrant city. Everyone is on bikes – whole families, all ages, dressed impeccably and all very good looking! I liked the more interactive nature of this culture - it forces you to interact more closely than when you're in the bubble of a car.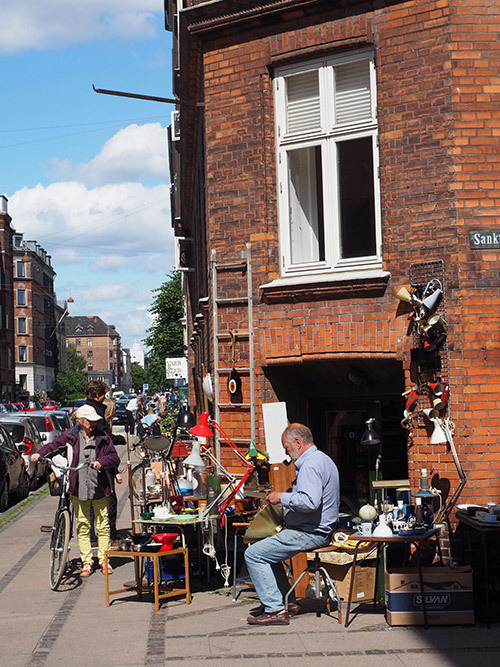 We went antique shopping in Nørrebro, an area known for its vintage stores. I really regret not buying a brass desk lamp from this guy...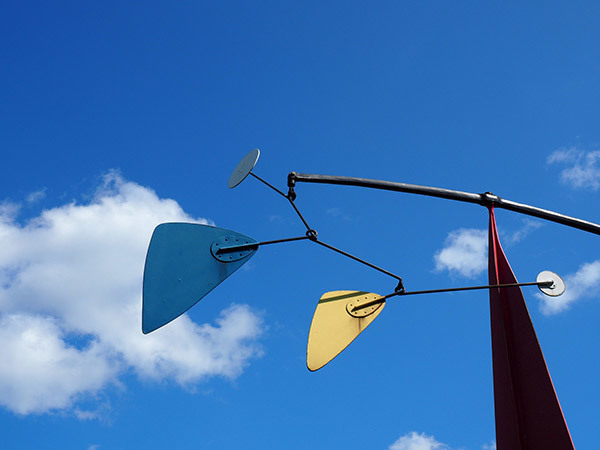 We visited the
Louisiana Museum of Modern Art
in an old country house about 45 minutes by train out of the city. This is an Alexander Calder piece from the incredible sculpture park set beside the water looking across towards Sweden.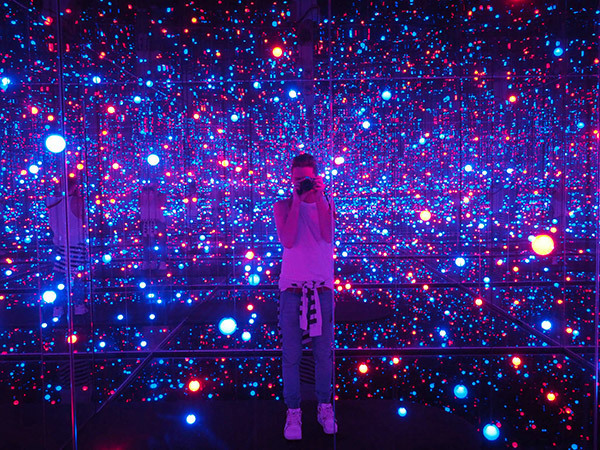 Not exactly Danish, but I had to capture this moment in the Yayoi Kusama Infinity room at the Louisiana. It was an immersive experience, with only a few people in the room at a time. Incredible!
I visited
HAY House
, the flagship store for the modern Danish brand set across three levels of a beautiful old building in the centre of the main shopping area. And what did I buy? A gold toothbrush, naturally.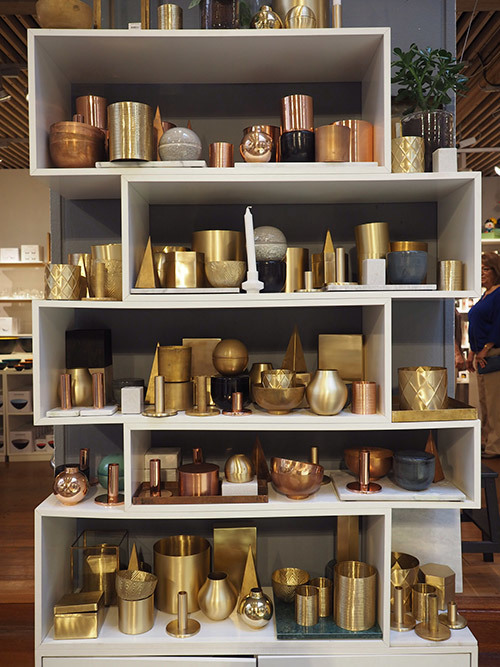 Speaking of gold - it looks like the metallics trend is continuing judging by this display at renowned design concept store
Illums Bolighus
. I also saw lots of teal and green. Trend alert?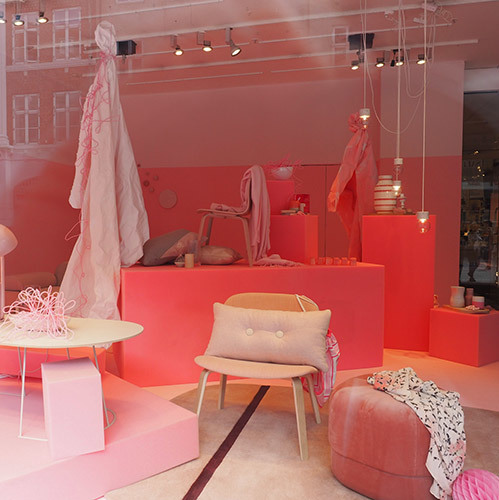 This was my favourite window from
Illums Bolighus
. Pink is still very much on trend and in high demand with the softness we have seen in cooler months being pumped up to candy pink for summer.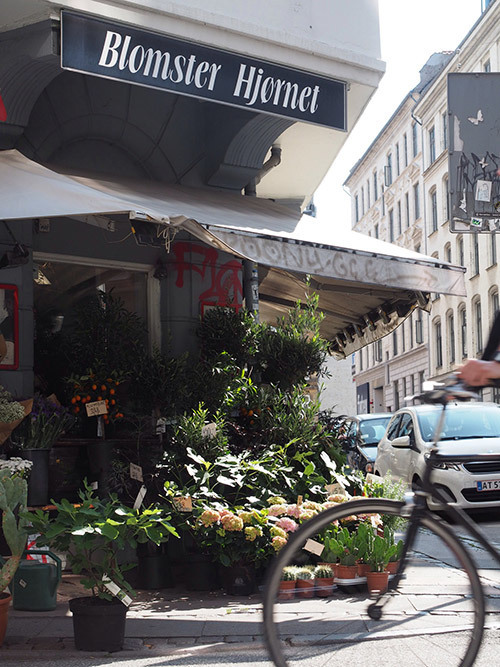 Copenhagen was in full bloom - I've never seen so many florists in one city. The bikes, the flowers, the colours, the history - it really was a treat for the senses.
Follow Adam on Instagram @theboyfromthebush