Sarah Cousens is an interior and prop stylist with a knack for paring back and a fondness for Japanese and Scandinavian design. We got to know her as a styling intern in 2014, and – since we like to think we know a good thing when we see one – she's now a permanent face on Temple & Webster's Creative Team. Sarah divides her time between the studio, collecting interior inspiration and ice cream (naturally). Here's her week in pictures...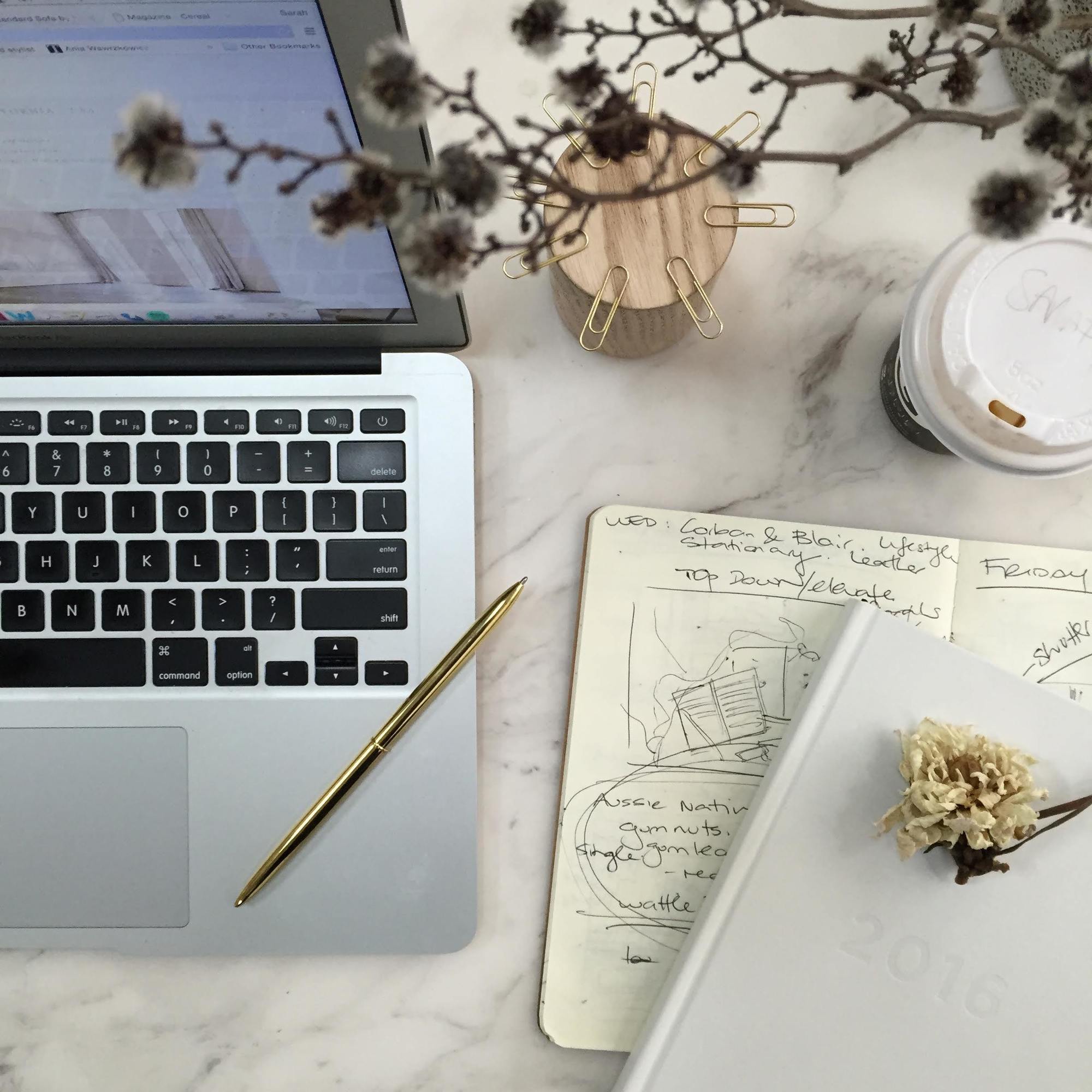 My week begins at the Temple & Webster office. With a strong coffee to kick start the day, I am ready to plan out my week ahead. Monday's are a sourcing day for me so I utilise this time to plan out each shoot and sketch down ideas. I then have the rest of the day to run around Sydney sourcing props, backdrops, paint and whatever else I may need to execute the shoots.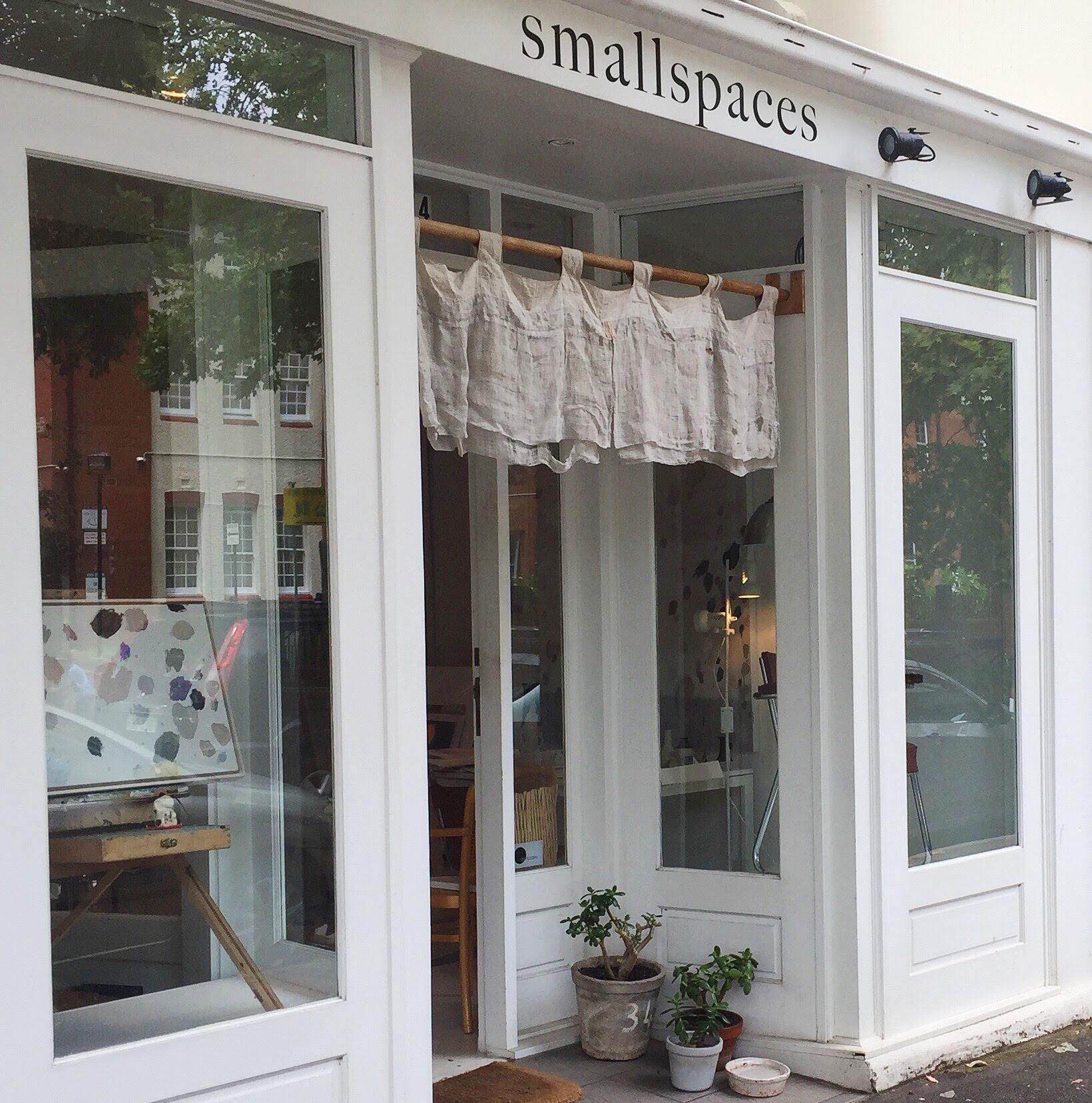 My partner and I have recently purchased our first unit together and I am in the process of furnishing the entire space. My dream is to create a home that evokes the same feel as
Small Spaces
in Redfern. The store has a calmness to it that I really love. Owner Sarah O Neill's philosophy for the space is built around living lightly – possessing less, but investing in objects of high quality in raw and organic forms. She has an impeccable eye for art and her wabi sabi meets Scandinavian aesthetic has me wishing I could just move all the items from her store to my home.
Garden Life
in St Peters is definitely the spot for all things green. The showroom is absolutely stunning, bursting with beautiful exotic plants as well as accessories to compliment them. Rich, vibrant glazed ceramics from Marrakesh to large wooden planters hand carved from old trees, Garden Life is at the top of my list if you are looking to add that extra bit of life to your space.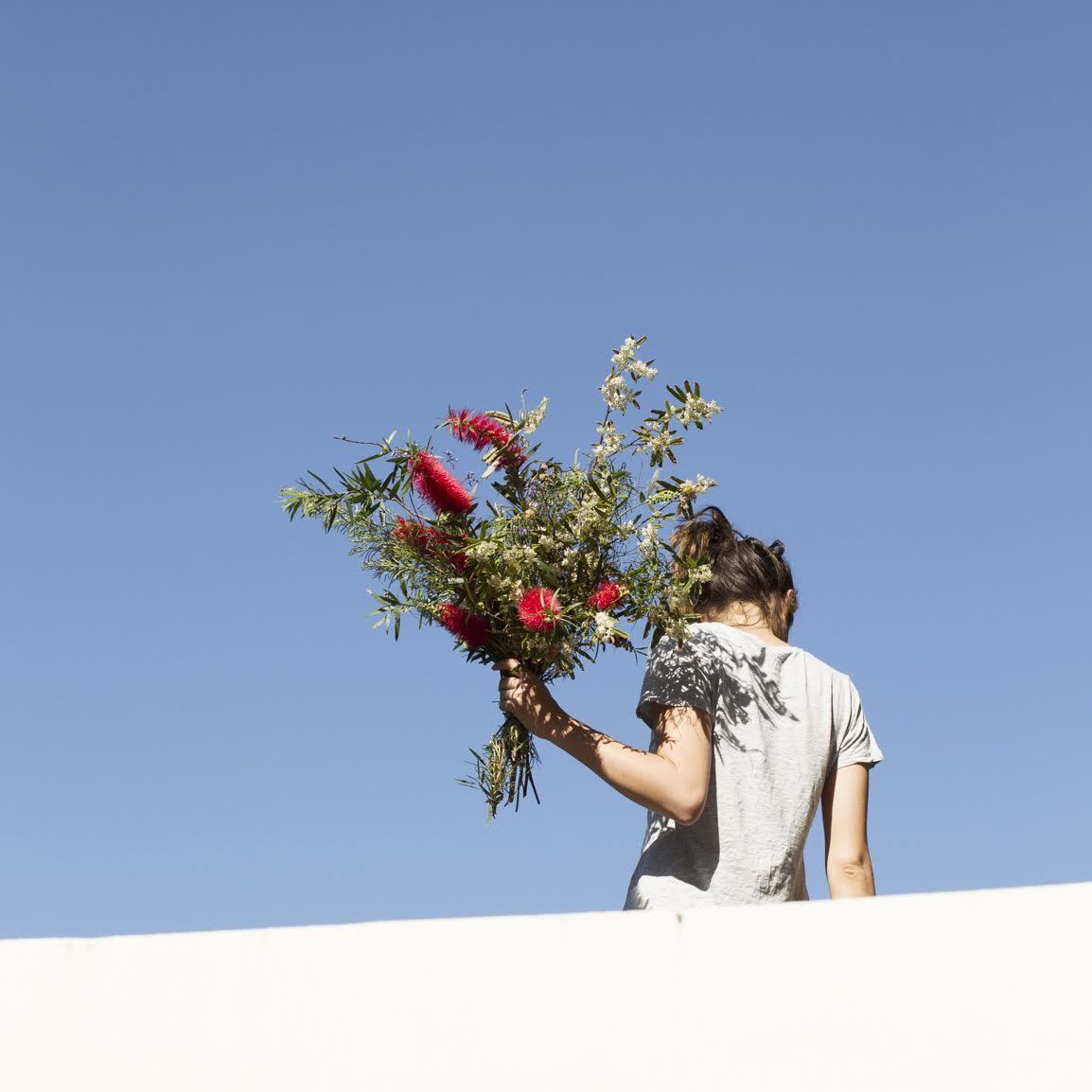 Foraging for florals is a pretty regular part of my job and creating beautiful spaces is my career. I often have to pinch myself to make sure it's all real.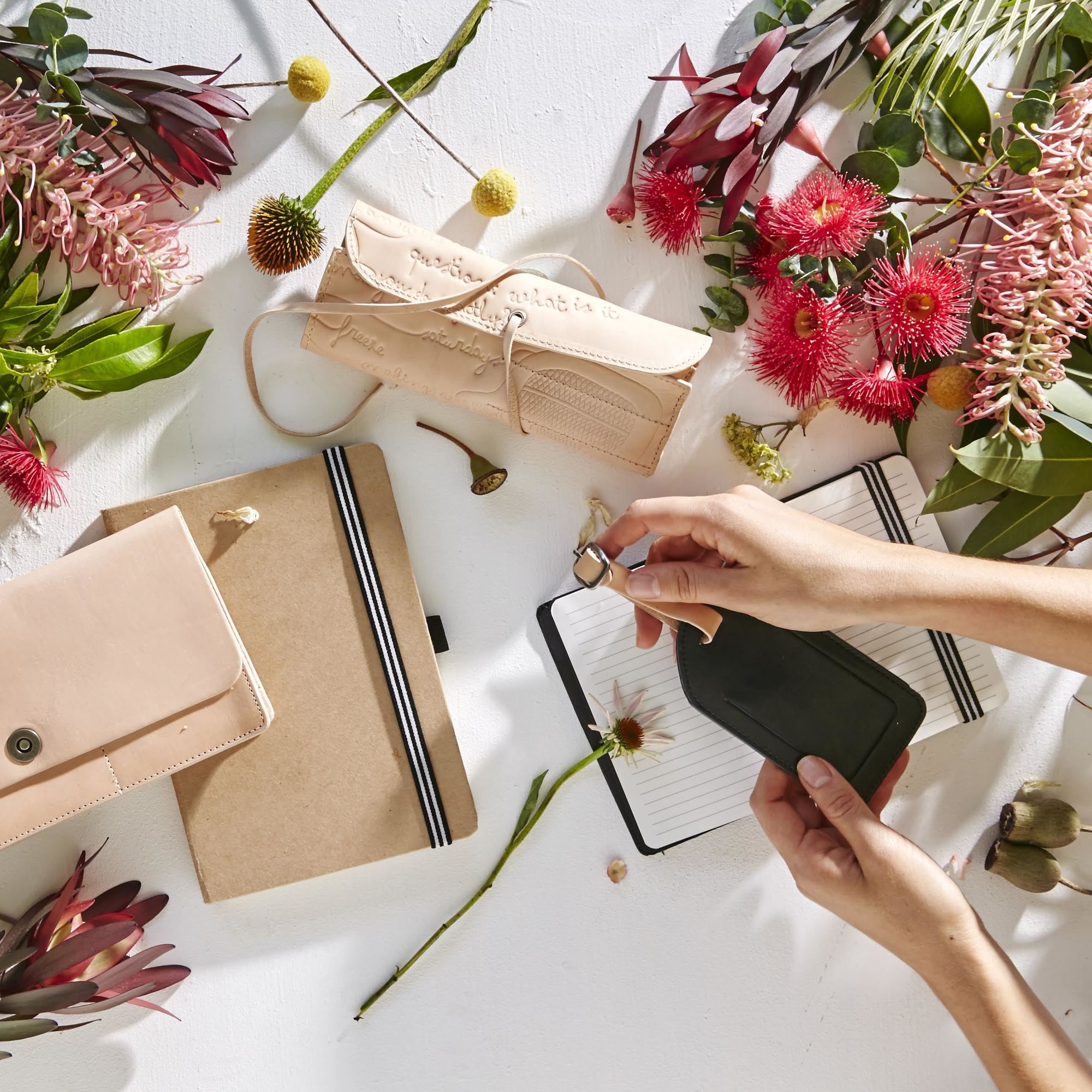 Back in the studio, it is now time to style a shoot. Adjusting and making final touches for Australian product designers Corban & Blair, my brief for the shoot was to include natives as this event was going live on Australia Day. With the foraged foliage plus extra special beauties from my local florist
Whitehouse Flowers
in Manly, accompanied with gorgeous lighting by Sue Stubbs, I think we executed the shot beautifully.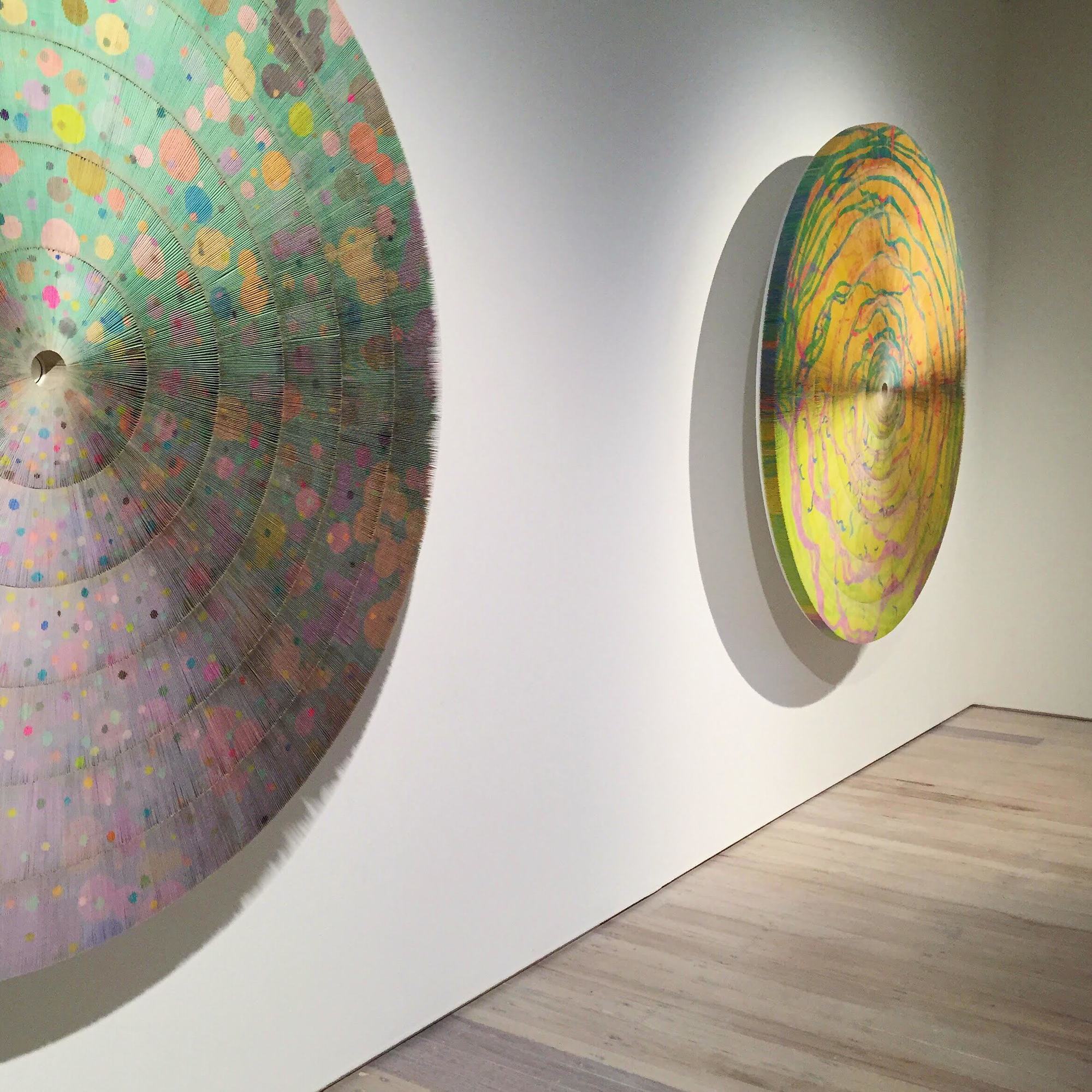 At any chance we get, my partner and I love to have what we call 'culture day'. This was the
Paradi$e B*tch
exhibition at the
White Rabbit Gallery
in Chippendale. This particular piece was
Guggen' Dizzy
by Mia Liu from Taipei, Taiwan. The hypnotising mandala like rotating disks were a stand out for me, and the story of Mia once selling these Guggenheim tickets dreaming of her work being exhibited at the gallery really intrigued me.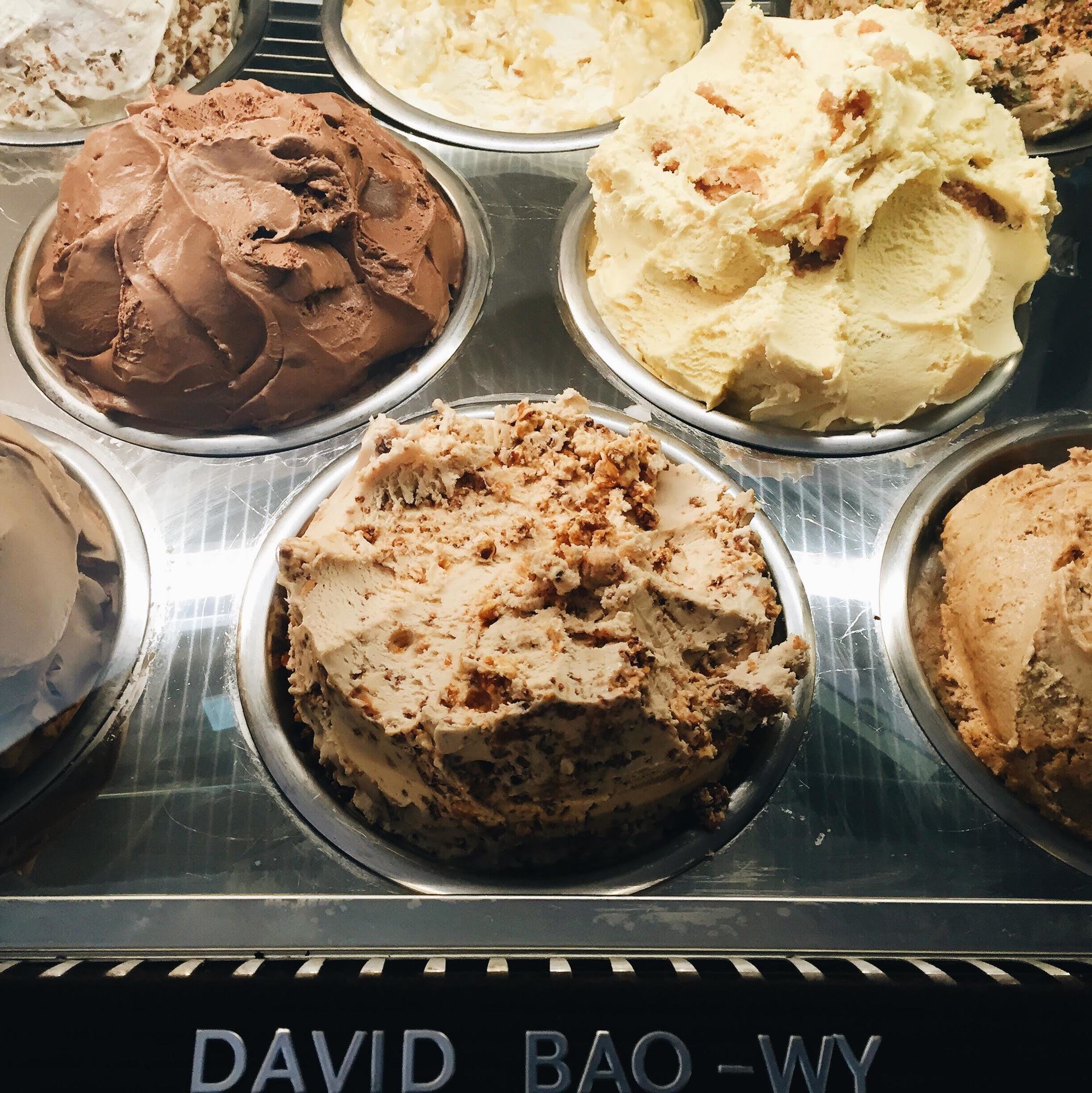 To finish off the week, I end up at Messina in Darlinghurst. The huge line up, door person and deep hum of trance music reminds me of lining up for a night club back in the day and makes me laugh every time. The anticipation makes it all worth it once you get to the front. Pandan Coconut Sorbet in a waffle cone is a no brainer for me, however spotting this
David Bao-wy
flavour was really rad. Bowie was a huge inspiration for me and this tribute made me smile. #bowieforever
Follow Sarah on Instagram @sarcuz, or visit her website.