Food has always had an important place in the makeup of culture and reveals so much about who we are and where we've come from. Given that it's
Harmony Week
this week in Australia, we thought we'd ask a few of our team members to share the favourite dishes from their cultures to celebrate the diversity of our rich country. Check it out - and get inspired for your own
taste of harmony
.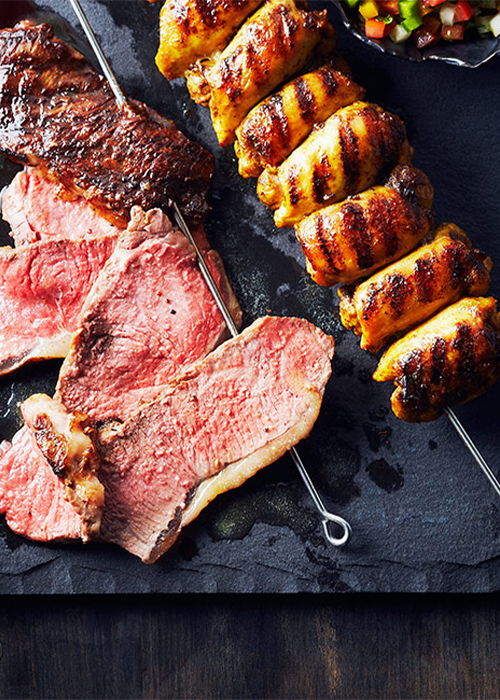 Image via House & HomeTomas Trindade, Head of Data & Analytics
Brazilian churrasco
, which is a particular way of barbecuing beef, is something that always reminds of being with family and friends in Brazil. It's what we do on Sunday afternoons while watching the soccer and having a beer, and it's often followed by a long lie-down on the sofa!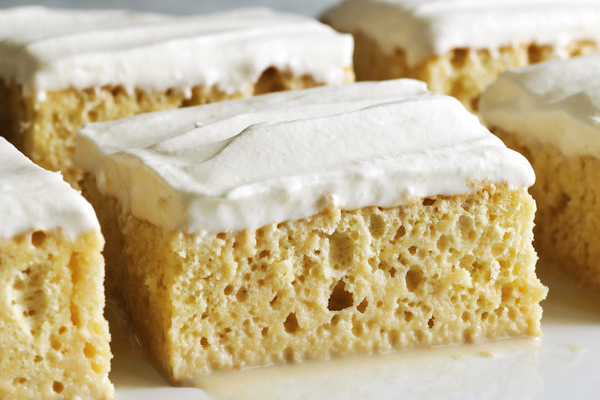 Image via cooking.nytimes.comSalima Jivani, Senior Financial Accountant
My go-to dish is
tres leches
- a beautiful creamy cake made with three kinds of milk, hence the name, that just hits the spot. My mum grew up eating it in Mexico, so she loves it when I make it for her, especially on birthdays or Mother's Day. My tip is to add a splash of almond extract in the whipped cream for extra flavour.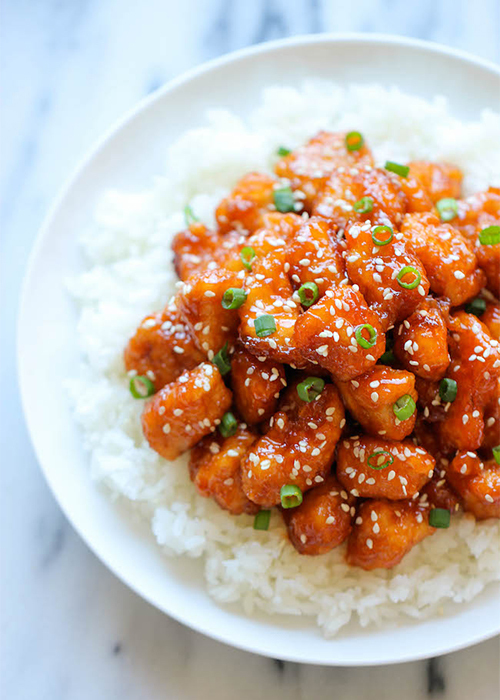 Image via damndelicious.net
​
Mia Liu, Performance Marketing Coordinator
My favourite dish is
s
weet and sour chicke
n
, which is actually a very Westernised hybrid Chinese dish. I love eating it when I feel like a bit of comfort food, I think I find it so satisfying because the sweet and sour taste reminds me of my childhood.
Denise Braki, Chief Photographer
Stuffed onions
filled with lightly spiced minced beef and rice has always been a favourite Greek dish which my Gran used to make. It's something that I cook now in memory of her.
Shweta Tamhane, Quality Officer
The dish that I always go to when I'm feeling homesick is my dad's "Sunday special chicken curry", which is a recipe that's traditionally from the state of Maharashtra in India. It features a green masala that's made from grated coconut, coriander, garlic, ginger, onion and fennel seeds, which gives the curry its unique flavour. It always brings back childhood memories of Sundays well spent helping dad in the kitchen.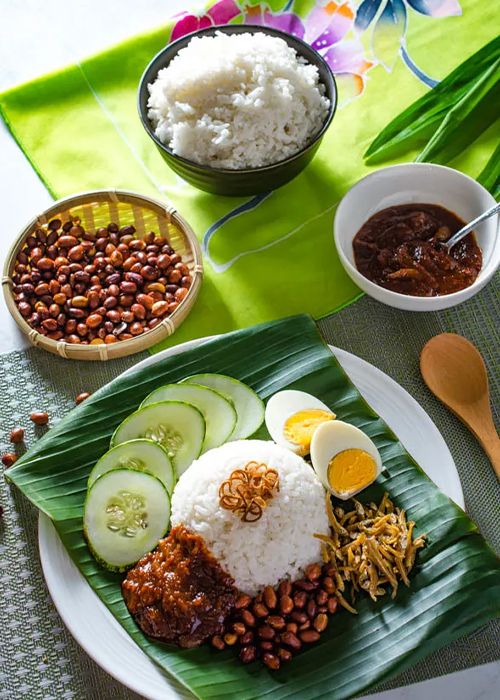 Image via wokandskillet.comSelma Nada Rajah, Editor
Being Malaysian,
nasi lemak
is one of my all-time favourites. It's actually the national dish of Malaysia and it's traditionally eaten for breakfast. The hero is the pandanus-infused coconut rice, which is accompanied by sambal, fried anchovies and peanuts, cucumber and a boiled egg, with more elaborate versions also including beef rendang or fried chicken. I could eat nasi lemak any day, at any time of day.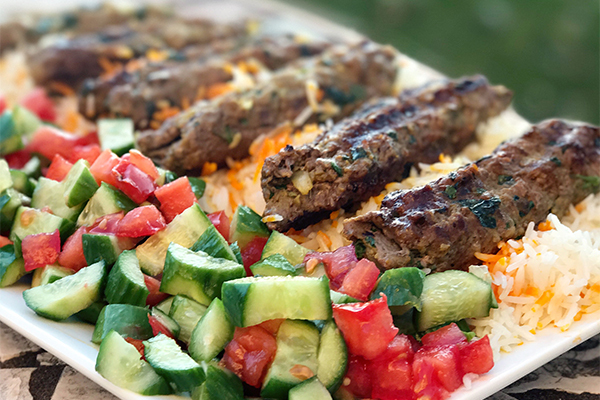 Image via culinarybutterfly.comOmid Entezari, Engineer
I make my favourite traditional Persian dish
k
oobideh kebab
every other weekend when we have guests over for a barbecue. My family love it just as much as I do and it's also really popular with my friends from other cultures.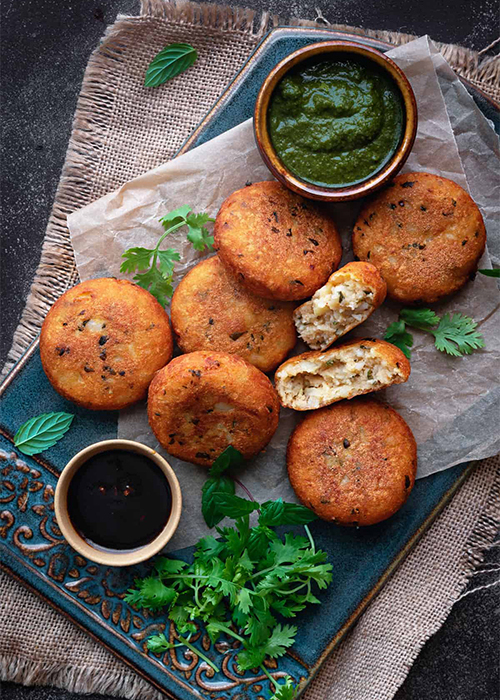 Image via cubesnjuliennes.comPriyanka Ramnani, Logistics Coordinator
My favourite Indian appetiser is
a
loo tikki
, which literally translates to potato patties. We used to make it at home in India whenever we had last-minute guests because you can prepare it easily in advance. It makes me nostalgic for my friends and family in India because I used to help my mum make it, so it's a dish that's very special to me.
Rinaldo Fernandez, Product Catalogue Manager
Coconut rice and meatball curry
is an Anglo-Indian tradition in my family and is always a part of the menu for any celebratory event. My recipe calls for minced beef instead of the usual lamb or mutton.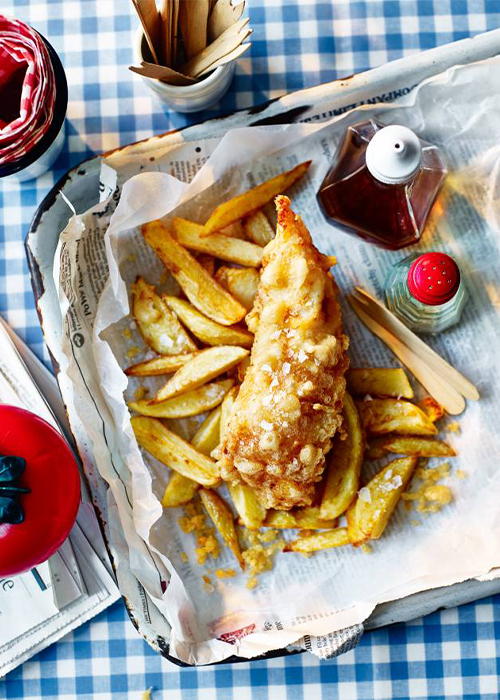 Image via sainsburysmagazine.co.ukNatalie Kudiwa, Junior Product Manager
Being from England,
beer-battered fish and twice-cooked chips
is something that we still have every Friday, which I think stems from the tradition of not eating meat on Fridays. After moving to Australia, we more often make a homemade version instead of opting for takeaway, and, of course, we've switched to chicken salt instead of salt and vinegar.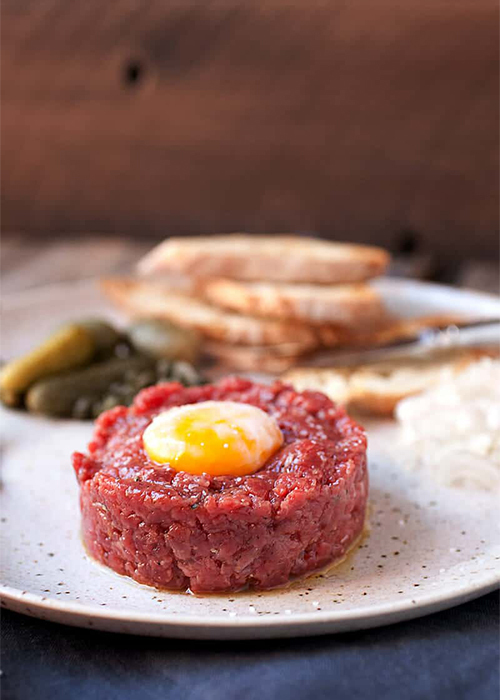 Image via macheesmo.comOphelia Rebeilleau, UX Designer
I don't often cook French food, but when I go out to a French restaurant, I usually order
steak tartare
. To really experience it the French way, it should be raw, not seared, and hand-cut into very small pieces and served with bread. Keeping the meat raw preserves its natural flavours and allows you to really taste every herb and spice.
Bring these global flavours to your own table and shop now for all your cookware, bakeware and dinnerware needs.