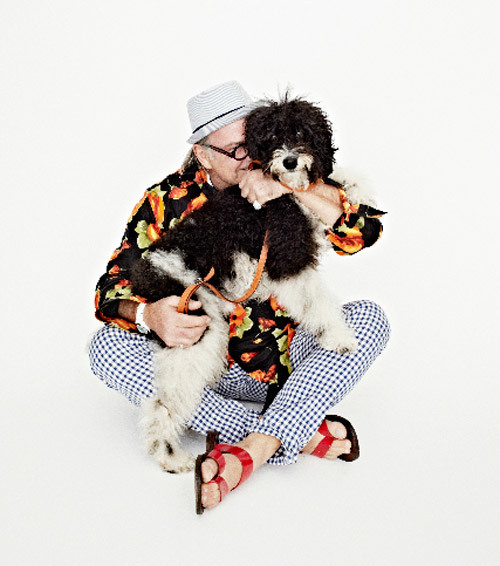 After spending many years at the creative helm of his own high profile events company, designer & artist James Gordon has moved on to focus on the things he really loves, principal among them his dog Bob and his art (in that order). He holds salon shows from time to time at his Sydney apartment to exhibit delicate watercolours with subjects range from ribbons, flowers and Hermes boxes to Bob. His paper art is both clever and quirky and his week in pictures includes delicately beautiful daisies, a man's shirt complete with cufflink and a skull.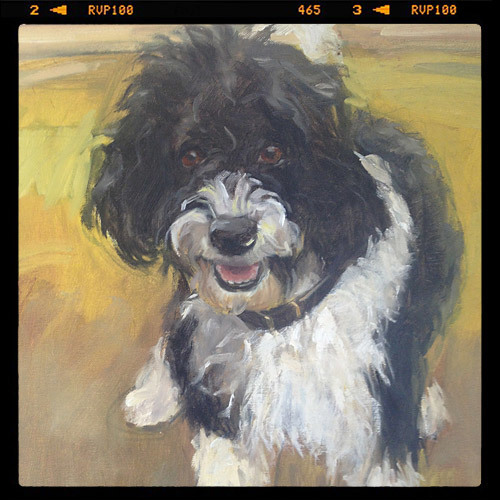 Bob is my boy. He makes me laugh daily and my life happily revolves around him. This is a portrait done for me as a 'big birthday' gift. Somehow, as it's not signed, I'm clueless as to who did it.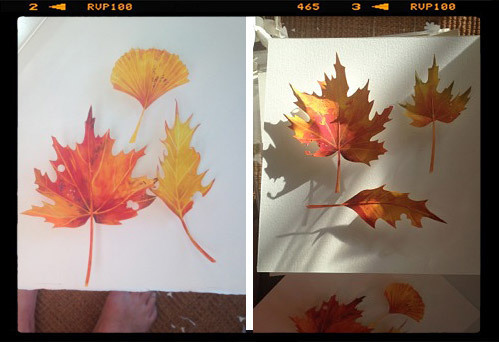 Although Autumn's gone and Spring's soon with us, this is a nice souvenir of the falling leaves of 'Fall'. On August 3rd and 4th there's the Horses Birthday Fête at my dear friend Megan Morton's
The School
(10am - 4pm 85 Dunning St Rosebery). Nervousness has a firm grip on me as I'm holding classes on the 1st and 2nd - '
Paper bugs with Jimmie
.'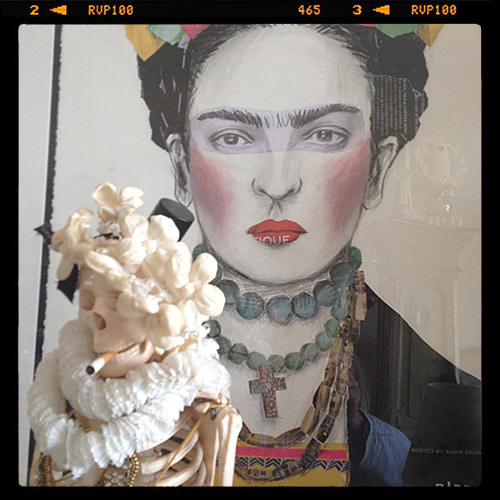 Two of our favourite girls that live with us - 'Frida' by Emma Gale and 'Rayleen's dead' - an old boney girl that likes jewels and top hats.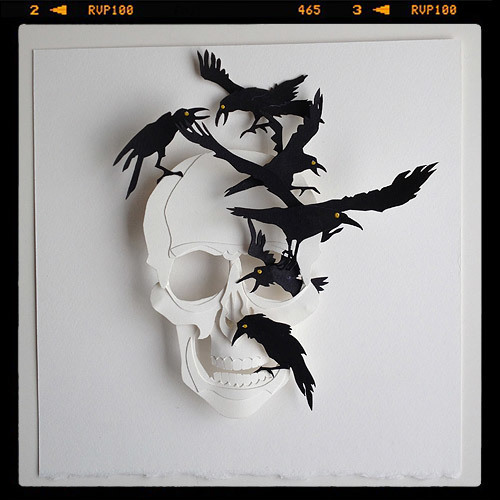 I have a huge interest in the celebration of bones and last year produced a show for my Hong Kong gallery (
The Cat St Gallery
) called 'Love 2 Death'. It was a not-so-serious take on the skeleton - skeletons were suited, pearled, glittered, flowered and bejewelled.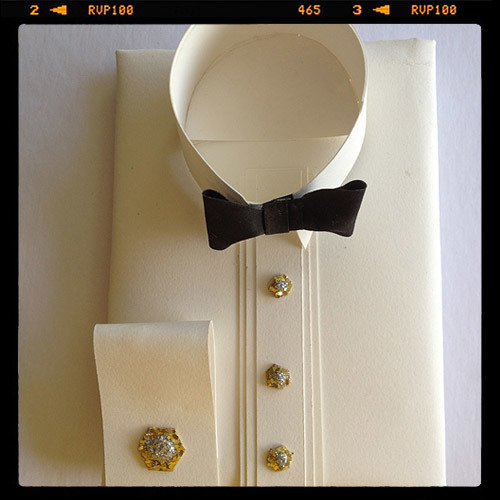 These shirts are in miniature and proved to be 'hot-stuff' for Fathers Day! Painted paper and glittery tie pins and cufflinks made each one special.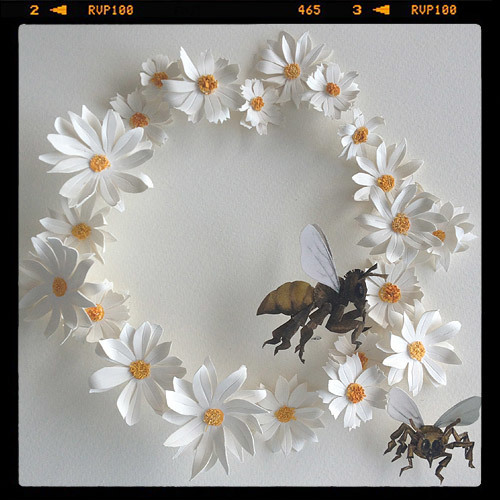 A true delight is a bee buzzing around daisies and I'm hoping these in paper will get some smiles.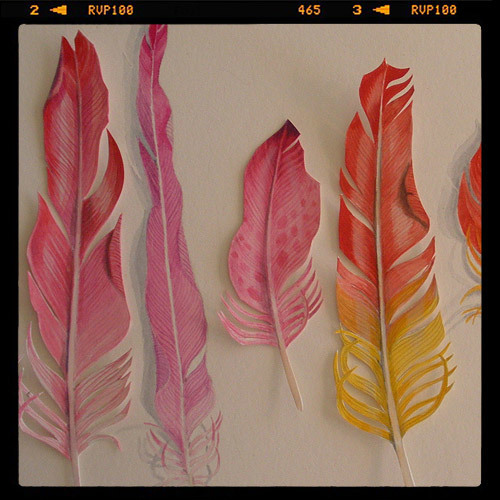 "Found, not plucked" was the title for a series of paper feathers.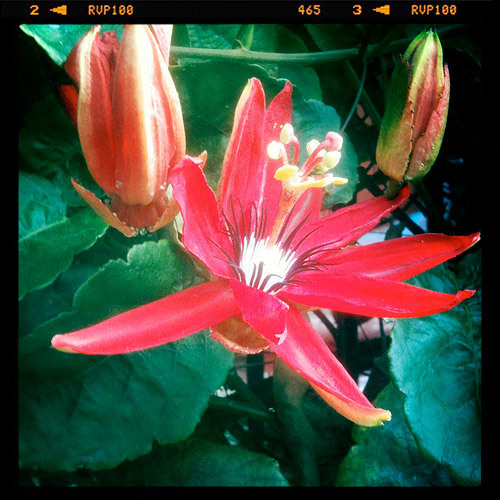 Sadly this Paddington vine has been destroyed. I would visit each year to look at these divine red passion flowers.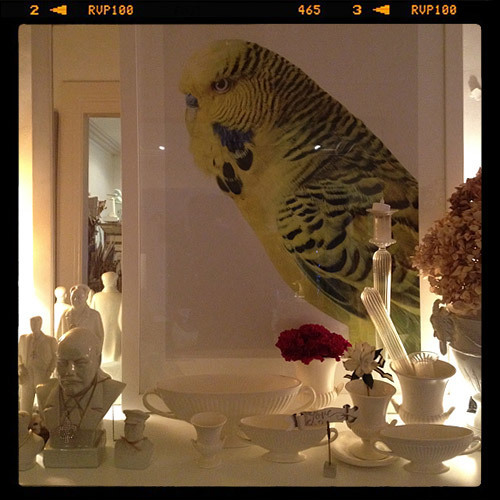 The bird photography of
Leila Jeffreys
makes me fly with happiness. This is 'Mr. Butterball.'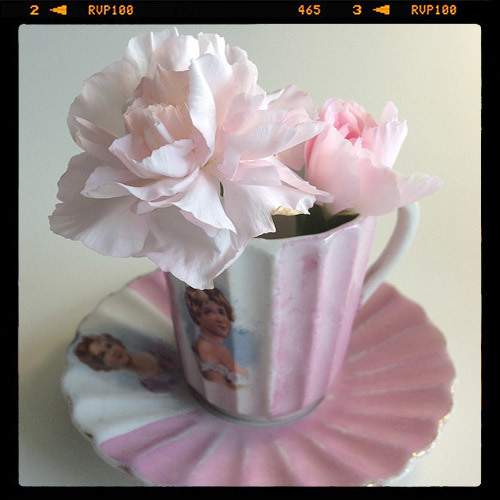 Although not a 'butch' colour, the palest of barely there pink is my favourite colour. I'm just charmed to pieces by this demitasse coffee cup and carnations are among my favourite flowers, along with violets, roses, sweetpeas, gardenias, daphne, tulips, hydrangea, iris and on and on and on.
To see more of James's work, follow him on Instagram @jamesgordon2.