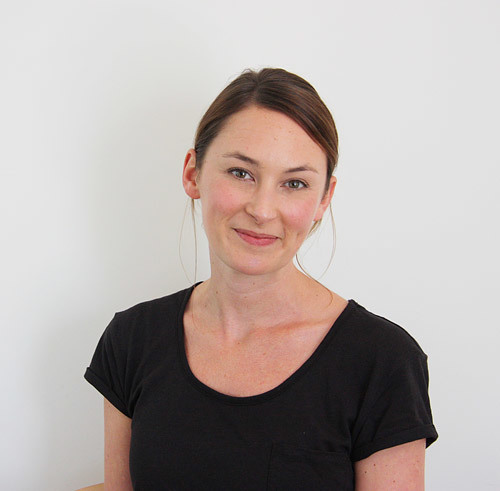 Karen McCartney talks to Zoe Bowden, the creator of each hand-made artwork in today's Pouch Handmade sale event.
What inspired you to start Pouch Handmade?
Really it came from a combination of a few things - firstly; to use up the masses & masses of vintage & found fabrics I had collected over the years (which had slowly taken over my home - sorry husband!), and secondly I sort of felt that there was so much waste & unwanted 'stuff' out there just begging to be given new life.
That saying of 'one man's trash is another man's treasure' - well that hit me like a lightning bolt and that I MUST find a way to re-use what people throw away. I wanted to breathe life into all this rubbish we create and use it to make something that people can love again.
Then the other main factor was being asked to make gifts for friends who had recently had babies or for their friends who had had babies. These things combined to create Pouch!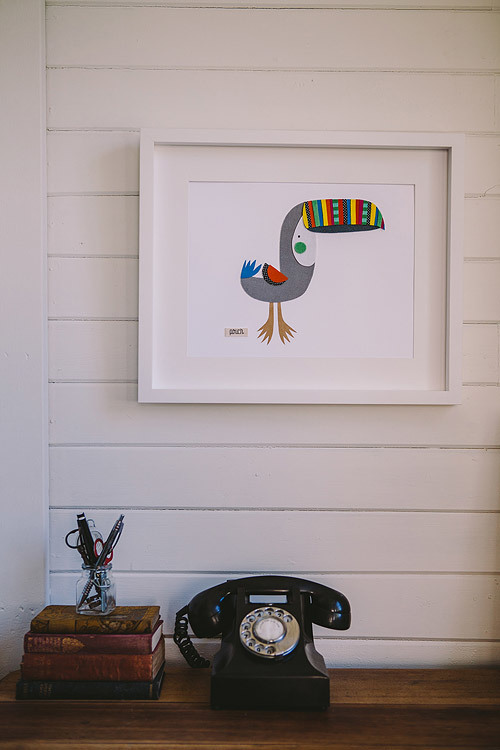 Where do your ideas for characters come from?
I love animals! I love all of them: big, small, hairy or spiky, ugly beautiful, weird & wonderful. Ask anyone who knows me and they will tell you I just cannot get enough of animals. I am the grown-up seen pushing past the kids at the petting zoo to get to the front and touch the little piglet or stroke the calf!
Really I just am fascinated by animals and their personalities (or actually the personalities I imagine they have!). The characters I create are often inspired by animals I have seen or met on my travels overseas, or those I see on documentaries (I have a weakness for a David Attenborough documentary!) or just ones I hope to meet one day. I then just focus on creating a cheeky, quirky fabric version of them that I think will make people smile.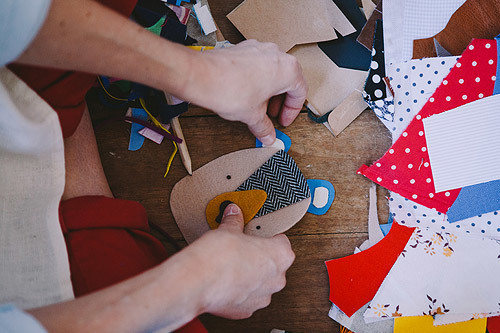 The variety of vintage fabrics you use live up to your ideal of recycled, reclaimed and re-purposed. Is it satisfying to give a second life to these materials?
So satisfying. I find it such a rewarding part of the making that I can use up a few of life's leftovers. I like the challenge too! To have to rummage around, searching for that perfect piece of fabric to add to the Toucan's beak. I cannot just go and buy that fabric, I have to make some effort to either find it in my huge collection or maybe nip to Vinnies and search through the clothes racks or maybe ask friends for their old clothes to see if they have what I need.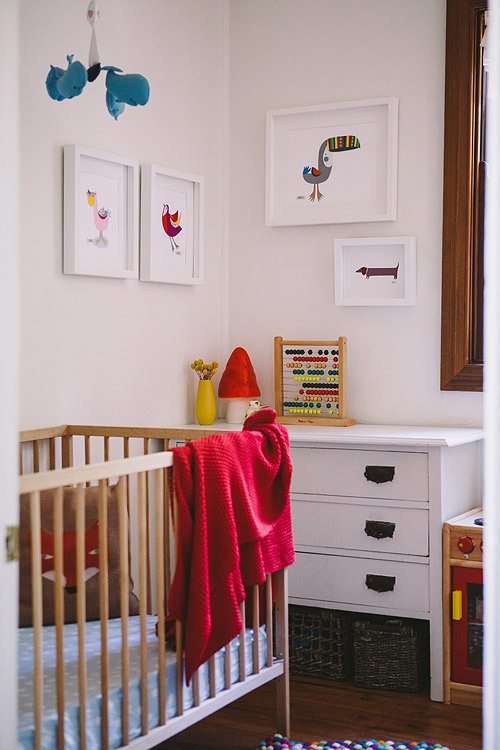 You create customised artworks - do you have a favourite commission?
That's a hard question as all custom artworks are really fun to do and a bit special. I have done a couple of 'pet portraits' which were really lovely. I was given a photo of their pet and transformed them into a cheeky, fabric version of them. I have also created a really huge scale fabric collage for a little girl's room – nearly a metre wide collage of a colourful bird. I also made one commission that was a big patchwork diamond as an engagement present – it felt like such a special piece to create.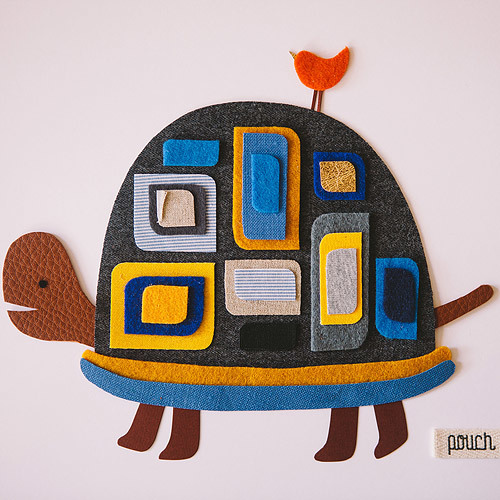 What is your ambition for the brand?
I would love to expand the range – add a few more animals to the menagerie, perhaps seeing my cheeky animals on bedding or maybe clothing too
I like the idea of making a few more 'grown-up' designs too….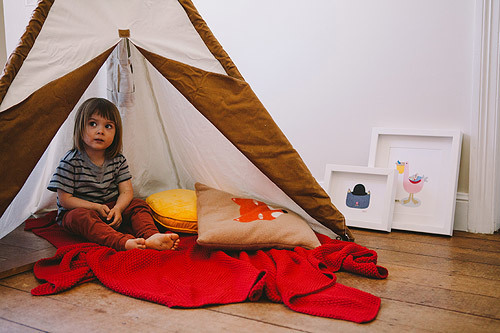 Quick fire questionsI am constantly inspired by:
nature, animals and Instagram!
I can't live without my:
really sharp scissors, a mug of tea & some biscuits.
My most popular character is:
the turtle & the toucan equally.
My heart beats faster when I find a vintage:
piece of fabric, or piece of clothing I can chop up.
Visit the Pouch Handmade website to enquire about commissions. Follow Zoe on Instagram @pouchhandmade.Shop now for Pouch Handmade artworks and Corban & Blair Frames.