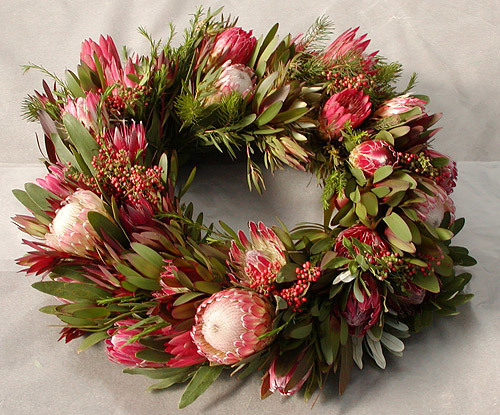 Karen McCartney has put together a 12 step plan to ensure a smooth countdown to Christmas. Here are 6 things to do in November. Yes, that's now...
What is it about Christmas that makes it so hard? In theory it really should be easy. We know the date in advance, we have all done it before and we are given plenty of warning of who is coming. Personally I find I have a surge of activity in early November and then, quietly pleased with myself, do nothing until a week before. So here is my own Christmas plan of the things that matter. Take it from a reformed 'last minute' operator that life can be stress free if you can follow all (or even some) of the points listed below.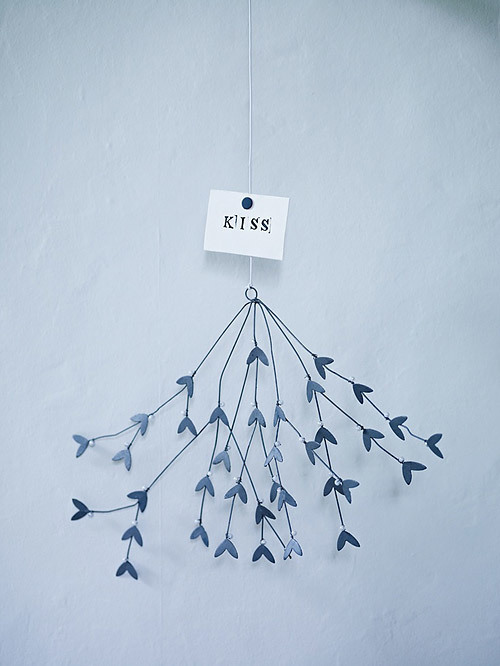 Image via Pinterest.
1. WHAT IS TO COME?
Assess the lay of the land. Firstly, if you are going to relatives or away for Christmas day and have no one coming to stay you can skip merrily on to the next step. If not, stay with me. If guests are coming to stay ask yourself: Where are they going to sleep? Does the spare room need a makeover? Are your sheets up to scrutiny? Do you have enough chairs/crockery/glasses to accommodate 14 people? And so it so it goes on. Make a list of what you need and buy, hire or borrow.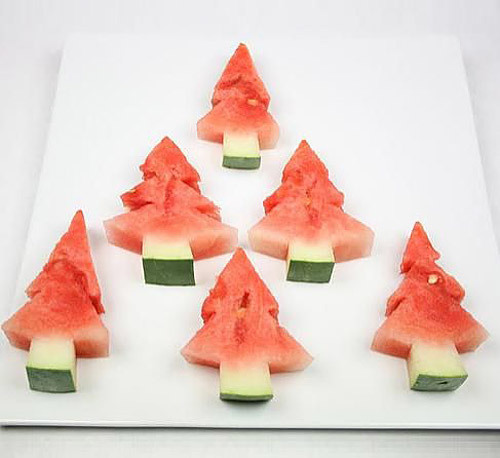 Image via Pinterest.
2. PUT ON YOUR PLANNING HAT
I find it useful to make notes of the entire holiday running through the day-to-day. That is when you realise you need to book in for a hair appointment, the dog kennel needs a reservation, you have to buy small gifts for the ballet teacher and football coach, to secure that case of good wine, and recall you promised to man the tombola stand at the school fête months ago when you thought you would have everything in hand. This will be a long list of everything from minutiae upwards. It also makes it easier to delegate once you have scoped out everything that needs to happen.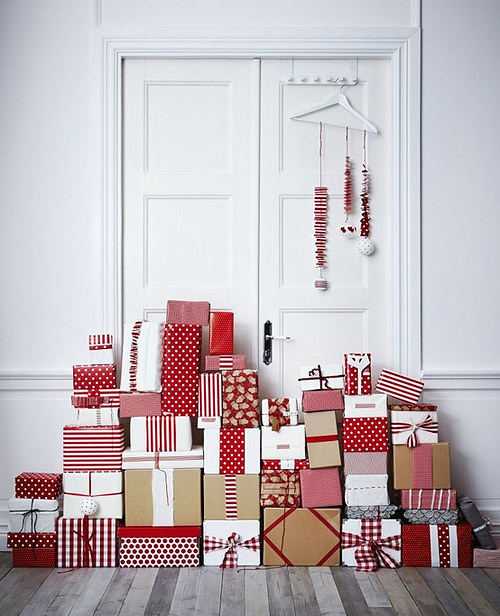 Image via Pinterest.
3. THE PRESENT DILEMMA
Present buying is the big one. While the organised amongst you will have squirrelled away presents throughout the year, for the rest of us now is the time to take it really seriously. The perennial question is what to buy for whom? Thoughtfulness often goes out the window when time is tight, so now is the opportunity to consider options carefully. In our All I Want for Christmas questions for stylists and editors, it is interesting that the multiple gift idea is coming through. By this I mean books for everyone, or plants, or delicacies in the food department. One idea with variants applied many times. Explore online (I would say that wouldn't I) as if even a percentage of your gifts are delivered to your door it spares you too much last minute panic. Think about allocating a budget and remember there are often small gifts needed for teachers, coaches and colleagues. And keep a couple of presents for the unexpected situation – it is great to be able to pull one ready-wrapped out of the cupboard in a gift giving emergency.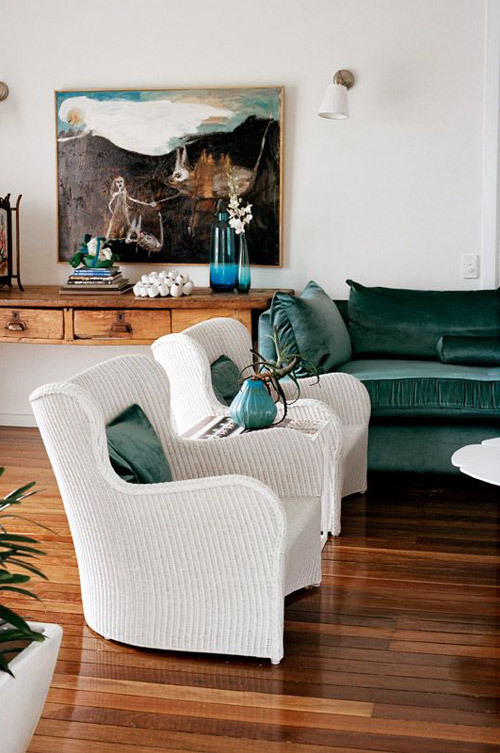 Shannon Fricke's summery Byron Bay home, via Pinterest
4. HOUSE PROUD
Do you know that feeling when you suddenly see your home through someone else's eyes? What you thought was creative clutter suddenly looks like a plain mess or, as I experienced, as the sun hit the glass doors it looked like a host of sticky fingered children had smeared every inch of it. Evaluate your home with a degree of ruthlessness. How do you want your home to appear when guests arrive? Airy, crispy clean and light with fresh flowers and an aura of calm? Undertake a late spring clean and pack away (give away) what you can, give the bathroom a lick of paint, get the verandah repaired, the spare room revitalised and for goodness sake get those windows cleaned.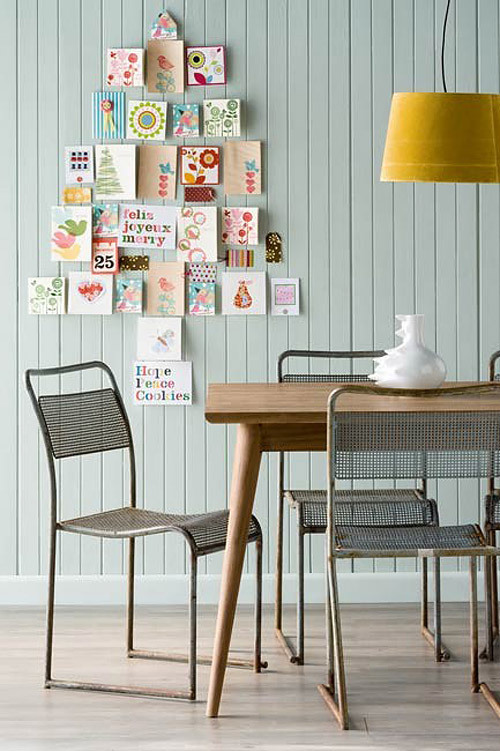 Image by Sam McAdam-Cooper, styled by Lara Hutton via Homelife.com.au
5. POSTING (AS IN THE OLD-FASHIONED SENSE)
You are now in pretty good shape, which is just as well as the school holidays will be here before you know it. Now is the time to think about Christmas cards. I do feel that in the increasingly digital age there is still something great about receiving a beautiful card in the mail. It can be handmade and thoughtful or from one of the increasingly good-looking charity cards. At
Oxfam
you can customise your card. If you acquire cards now you can write them in spare moments over the next few weeks.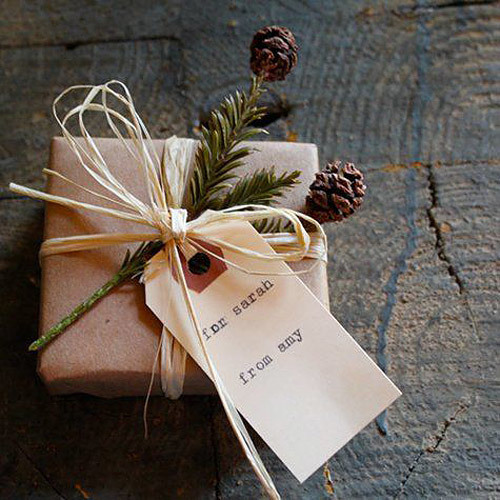 Image by Amy Merrick via Design Sponge.
6. WRAPPING
This is the nice bit. What will be your wrapping theme? I love deciding this but tend towards good quality brown paper with string and silk leaves. It is simple, economical and looks good. There are so many amazing options on offer from ready-made bags for awkward shapes to luxury papers for those special gifts. As the Japanese know, the care put into wrapping says as much as the gift itself.
For inspiring ideas for decorating, wrapping and creating a beautiful Christmas table, visit our Christmas Made Easy Pinterest boards.