Whether it's button-downs, dresses or flowing pants, linen is always part of summer fashion due to its breathable nature. But why stop at clothing? Linen has always been a popular bedding choice for the warmer months, but if you're not completely convinced, here are five reasons why you should make the switch.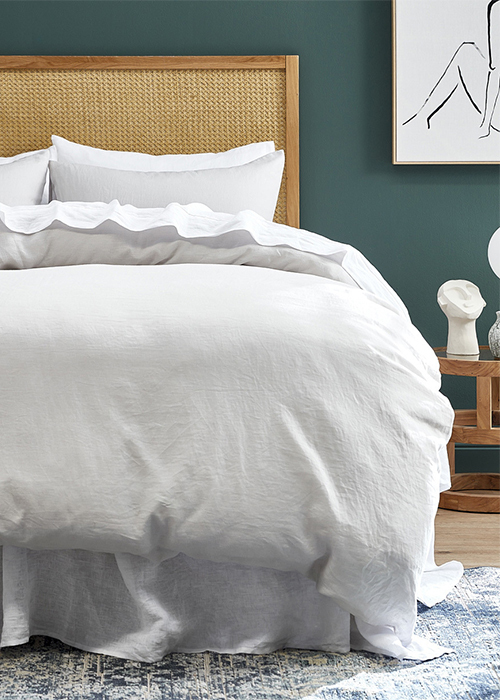 1. It's classic and suits any style
There's a reason people keep coming back to linen, and it's not just because of its buttery soft feel. Linen has that air of effortless luxury that we all aspire to have in our homes, timeless in its simplicity and yet on trend with the emergence of modern colours and design details like frayed edging and tie-sides. It is one of the most versatile textiles, in that you can always find a set to suit your style, and they're so easy to mix and match. Go for an
all-white set
to make your space crisp, clean and meditative, or splash out and pair
oatmeal
with
rust
for a fiery summer set.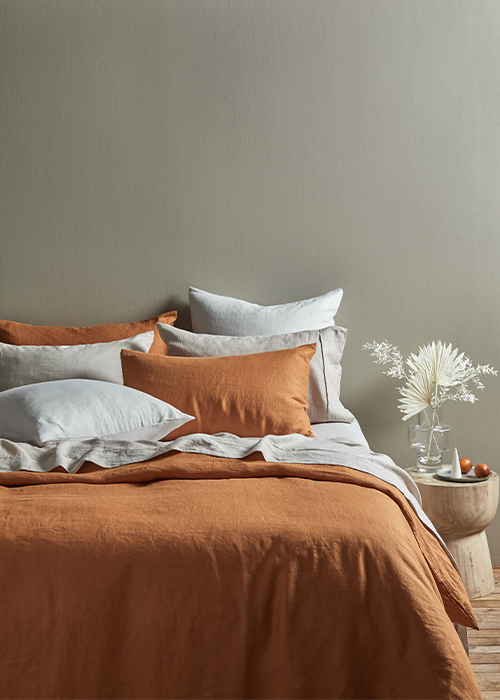 2. It's soft, yet strong
For something so supple and soft, linen is surprisingly durable. Its long, stable fibres, derived from the flax plant, are twice as strong as cotton or wool and become 20 per cent stronger when wet (so don't worry about wear in the wash). Flax fibres also have a natural elasticity, which means that your sheets won't lose their shape over time.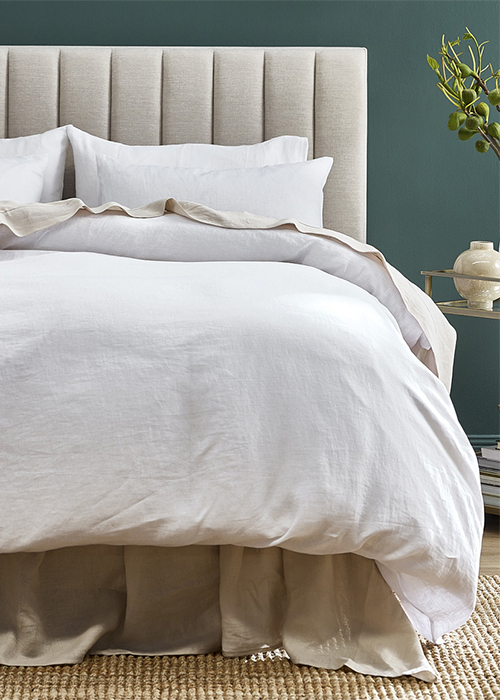 3. It only gets better with age
Linen doesn't require any special treatment. The more you use it and wash it, the softer and more tactile it gets! Wash in warm water and add a tablespoon of vinegar occasionally to maintain softness. The linen look works best when it's casual and relaxed, so pull your bedding straight off the washing line and pop straight onto the bed for best results - no ironing required and no hospital corners!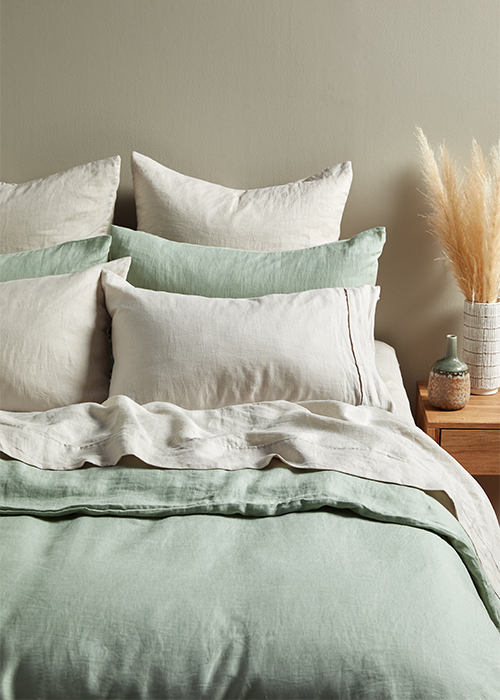 4. It's lightweight and cool
Natural flax linen fibres are favoured for their unique temperature-regulating properties – it will keep you cool in summer and warm in winter – but really comes into its own in the warmer months as it distributes more of your body heat to the surrounding air. Due to its loose weave, linen is very breathable and its soft, lightweight feel make it the perfect choice for a summer bed. The fabric is moisture-wicking so is ideal on those unbearably hot nights and is naturally hypoallergenic, so perfect for the asthmatics and allergy sufferers among us! What's great about linen for summer is that it also has fast-drying and moisture-wicking qualities, meaning sweat won't linger in your sheets and you won't have to wait hours for them to dry after washing.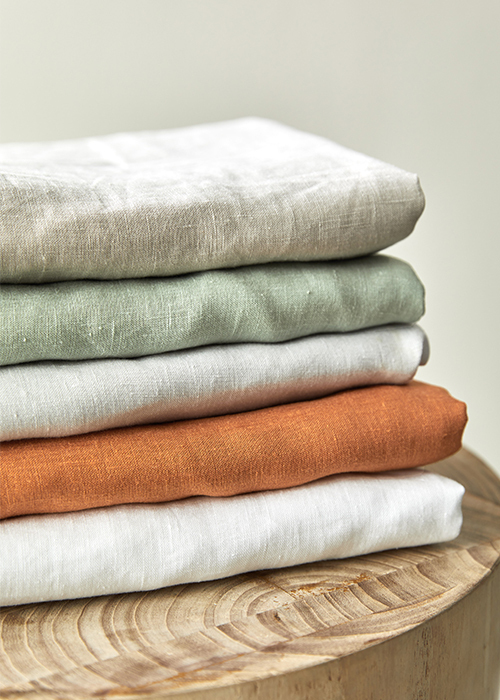 ​
5. It's sustainable
During growth, flax has the added benefit of requiring less water and fewer pesticides, meaning that linen is naturally eco-friendly. What's great about linen production is that the entirety of the plant is used so there is no waste, and parts that aren't needed for linen itself are taken for other purposes. For example, the seeds are taken to be pressed into linseed oil. In other words, as long as the linen is pure, it is recyclable and biodegradable, and what's better for a good night's sleep than a clear conscience?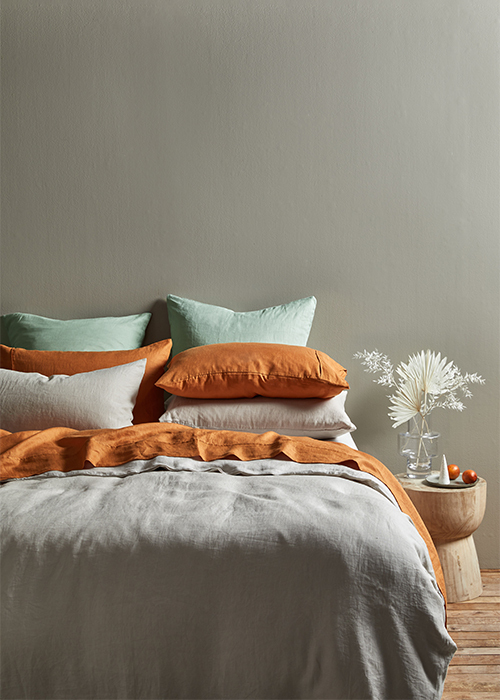 Get your bed ready for summer with our range of linen bedding.