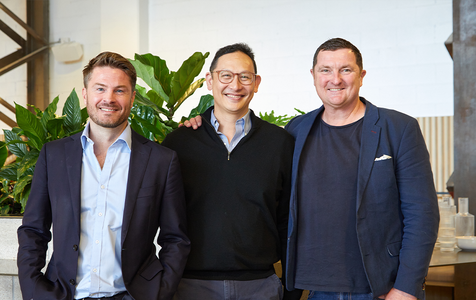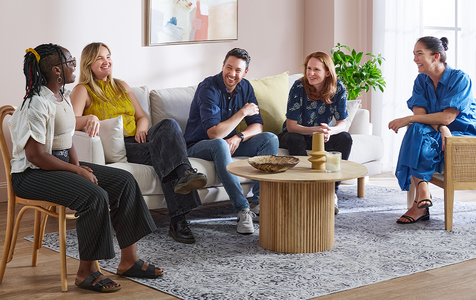 Our Story


In 2011, our co-founders, Mark Coulter, Adam McWhinney, Conrad Yiu and Brian Shanahan, decided to change the way people shopped for furniture and homewares. Along the way, they unearthed a little known, but important Australian story. That of convicts William Temple (a carpenter) and John Webster (a carver and gilder) who were commissioned by Governor Lachlan Macquarie to make two fine chairs. As a result of their courage, teamwork and craftsmanship, the pair were pardoned. This story about collaboration and empowerment inspired our name, Temple & Webster, with the powerful symbol at its core also showing all Australians that we can be there for whatever comes next in your life.
Our Mission and Values


We believe everyone wants to live more beautifully. Our vision is to make the world more beautiful, one room at a time. Our mission is to deliver beautiful solutions for our customers homes and work spaces in the hope that one day, every home in Australia will cherish at least one beautiful piece from Temple & Webster. To achieve our goals, weve created values centred around creativity, supportiveness, being inclusive, empowered, ambitious and getting shit done.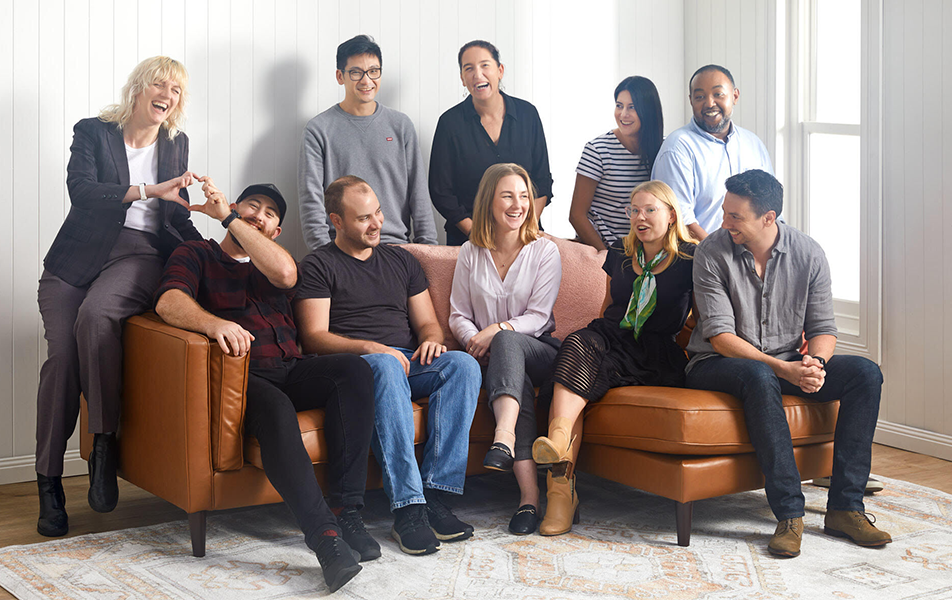 Our Teams


We have a diverse array of disciplines that collaborate together to make us Australia's Number 1 online retailer for the home. Wherever your career is headed, it may be Technology, Logistics, Creative, Data & Analytics, Buying, Marketing, Finance, People & Culture, Trade+Commercial or one of our many other disciplines, we are sure to have a tribe you'll want to be a part of. We empower everyone to think deeply and creatively to solve problems, make informed decisions and never be afraid to speak up and share ideas or to set ambitious goals.

Temple & Webster Life
We believe in living life to the fullest, and in the most fulfilling way possible. Life at T&W is exciting, engaging, fun, challenging and ever evolving. We also offer great benefits and perks including an exceptional employee discount across our entire range, catered lunches, flexible working with an allowance to set up a home office, plus fitness, paid parental leave benefits and much more. We also make the most of our time together in the office with lunch and learns, after work parties, trivias and social clubs and competitions.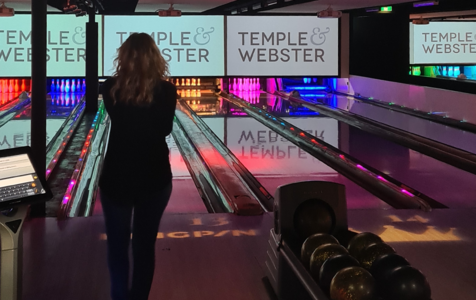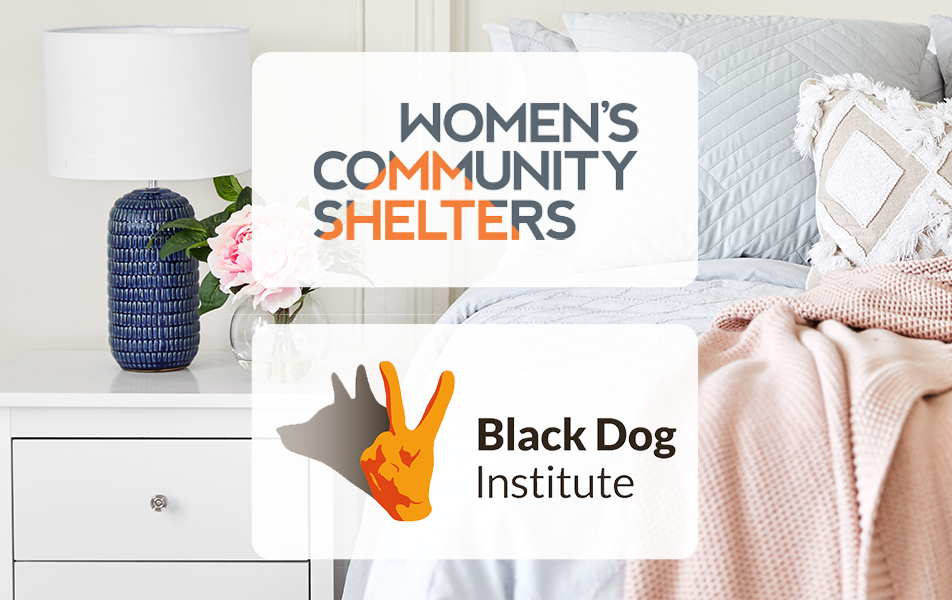 Giving back


As a people-centred, values-based business, we are passionate about our involvement in the community. We're dedicated to creating social value and fostering that spirit as we continue to grow. Our community initiatives include our partnership with Women's Community Shelters (WCS) an Australian organisation that provides community-based emergency accommodation and support for vulnerable women and children. We've also partnered with Black Dog Institute, a global leader in mental health research, and recently styled and furnished some of their treatment rooms.

Belonging
At Temple & Webster, we actively seek to employ people that represent all aspects of diversity visible and invisible, and to create an environment where people can flourish and play to their unique strengths, while experiencing a true sense of belonging. This contributes to our high engagement scores and the pride we have for the company that we've created. Check out our latest news in diversity, equity and inclusion.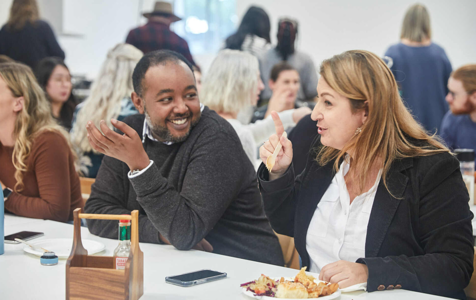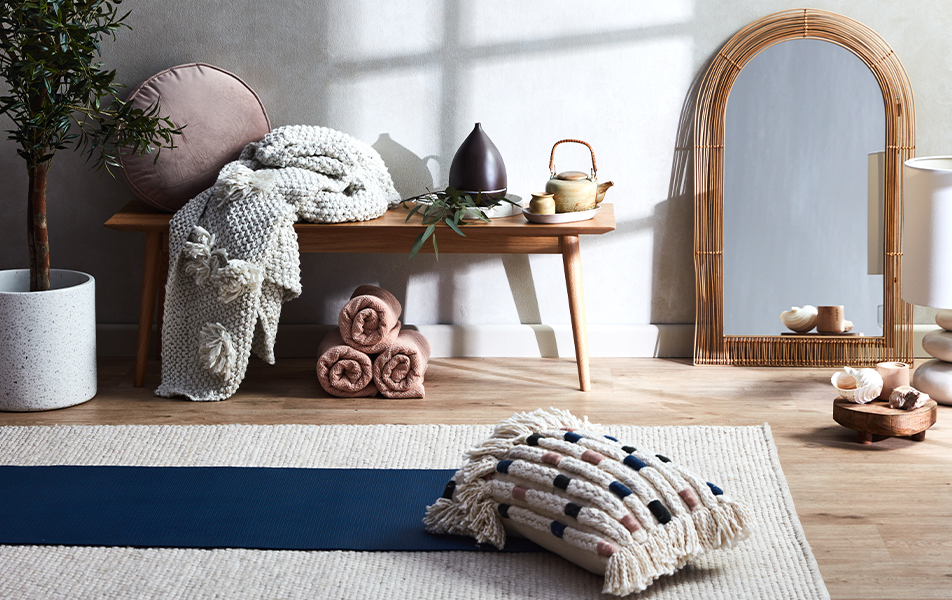 Employee wellbeing


We wholeheartedly believe that our employees are our greatest asset, and we are committed to fostering a workplace where wellbeing and growth is at the forefront of our priorities. We are firm believers in mental health awareness and promote a healthy culture of mindfulness and work-life balance. We provide daily mindfulness sessions in our Wellness Studio, but employees can practise it whenever and wherever they wish through a mindfulness app which we fully reimburse. There is also free access to an Employee Assistance Program which can be accessed confidentially at any time for support and counselling.
Employee growth


We champion a transformative approach to employee growth. We believe in a blended continuous learning cycle that includes collaborative problem-solving, relationship-building, and a dynamic mix of formal learning, online resources, and immersive experiences. From the moment you join us, your development becomes our priority and our onboarding process sets the stage for a successful journey ahead. As you progress, we offer a diverse range of formal and informal learning programs tailored to nurture your growth and career development. We have a Learning + Development team dedicated to providing the resources and guidance our team needs to excel.