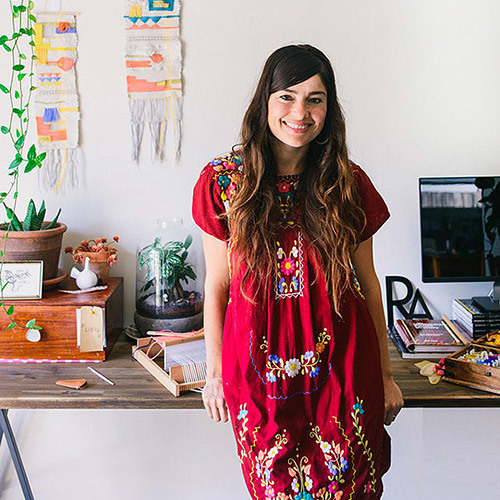 Spare a thought for textile artist Maryanne Moodie, pictured above, who is currently experiencing a New York winter! The Australian-born textile artist took up weaving in 2010 while at home with her first baby, and moved to Brooklyn in 2013 where she continues to create beautifully textured woven tapestries. You can see her work on her Instagram feed (she's at @maryannemoodie) and if you fall in love, you can commission your own work at her Etsy shop where she also sells DIY weaving kits and equipment. Here she shares a glimpse into her New York life...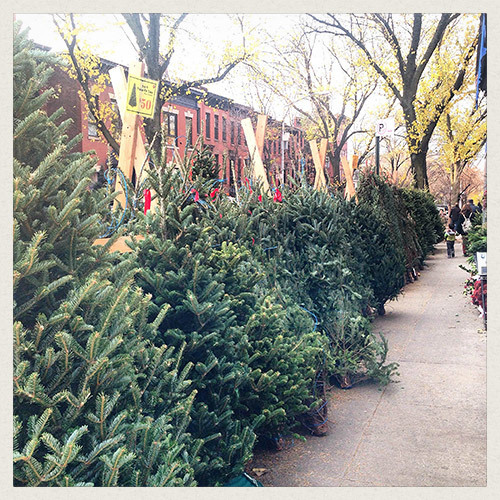 Christmas trees line every corner. A cheery way to forget about the bitter cold and early sunset at 4.30pm!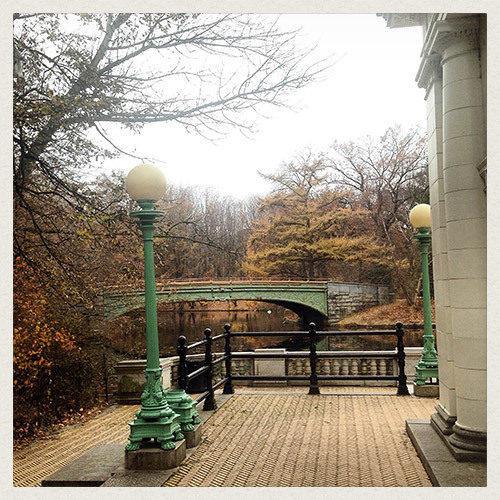 Walking around Prospect Park; it is one block from my home and designed by the same person who did Central Park.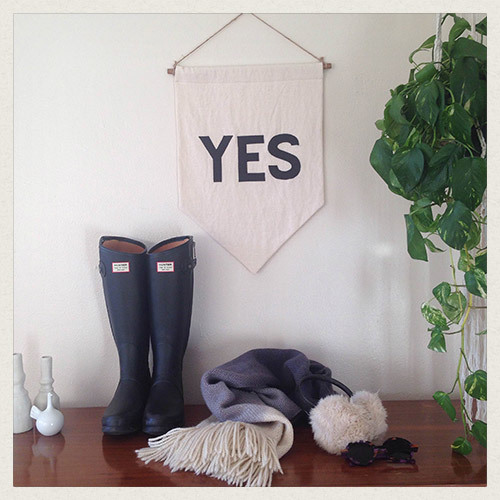 New rain boots and hand woven scarf. The best way to tackle the cold is with style!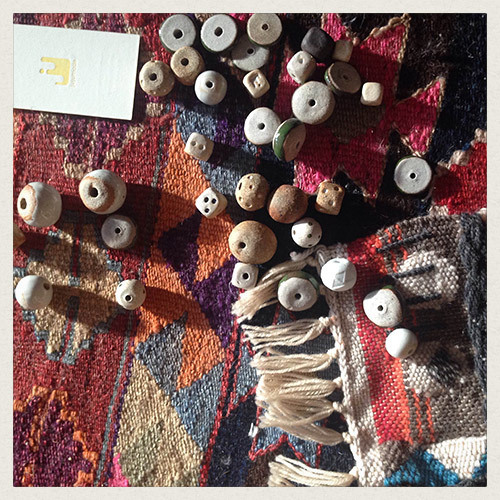 New hand-made beads for an exciting collaboration with west coast maker
jujumade
.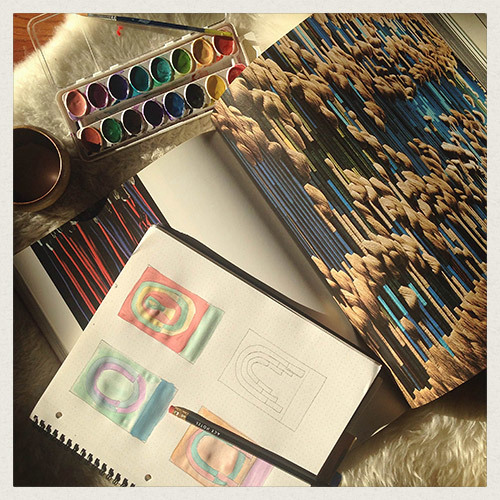 Sketching and painting new ideas. I sketch out new ideas about every season - 4 times a year. The seasons really inspire new growth.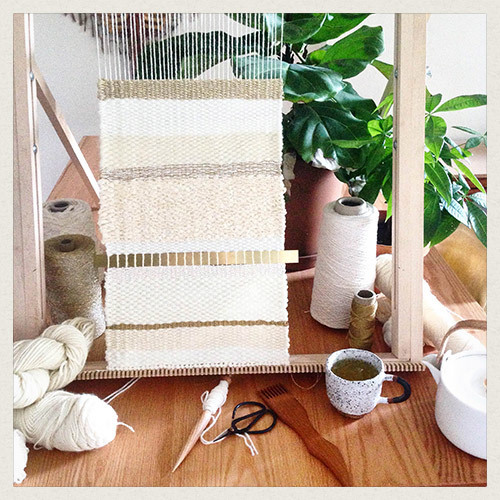 One of my pieces in the loom. It is so lovely to be able to move my work around from room to room to find the best light.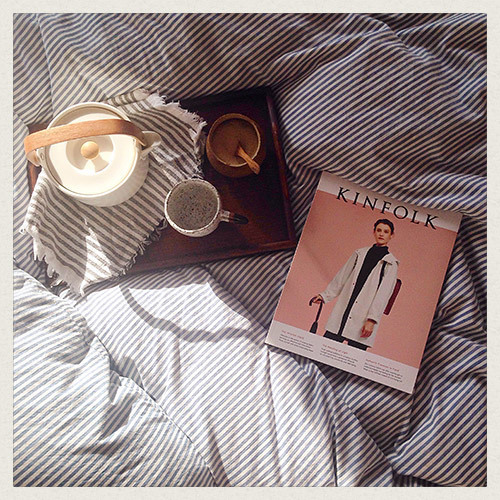 Respite. Sometimes when my son Murray goes down for his nap, I crawl back into bed too.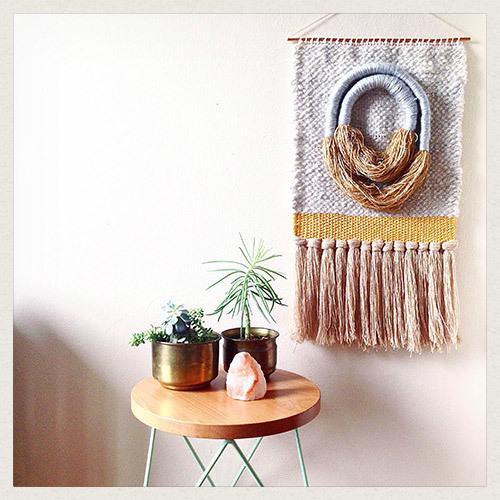 This is a new gold and silver coiled work inspired by the onset of winter and the holidays. It is so dark in NYC so early and the Christmas lights brighten up the darkness. They actually make sense here! It is personal experimentation that I like to do seasonally to jolt my work in a new direction.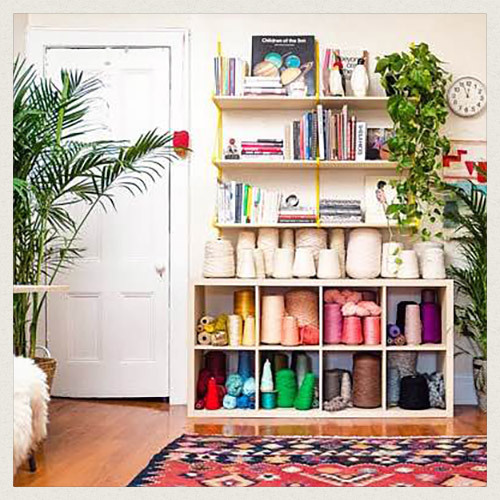 This is the yarn wall in my studio, for my own work and my DIY weaving kits.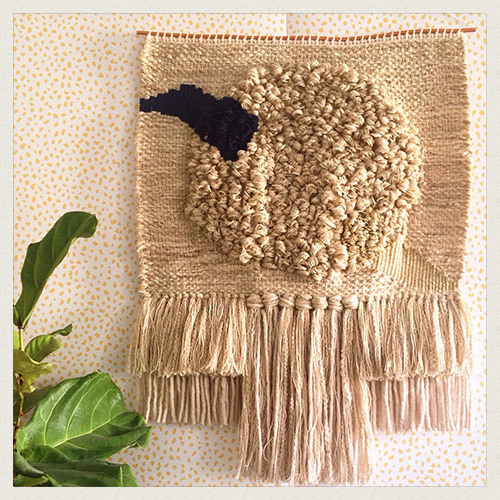 A piece for a client. My clients come from all over the world - Europe, America, Australia. This piece is a set of two that a mother bought for her two daughters for Christmas. I am lucky that most of my clients give me creative freedom when creating pieces. I usually create my best work this way.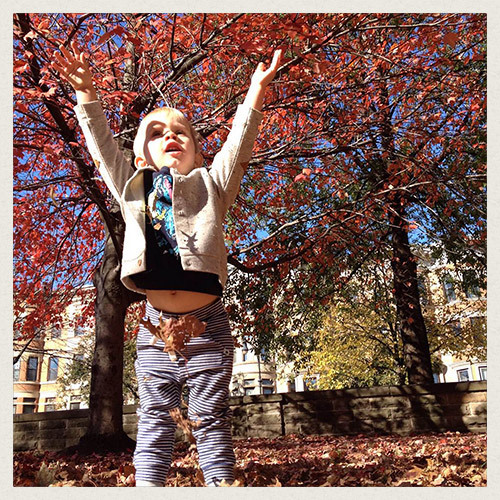 Murray playing in the leaves. I never understood "fall" until I moved to NYC!
Inspired? Contact Maryanne via her website, visit her Etsy shop or follow her on Instagram @maryannemoodie