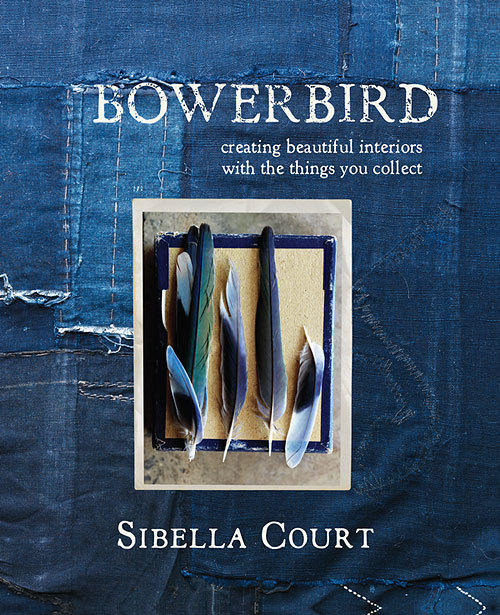 If you saw
Sibella Court's week in pictures
on Thursday, you'll know she is a consummate juggler of projects, from sourcing hardware for her store to designing bars & restaurants. Bowerbird is her fourth book (at least), and its introduction is the first hint that this is a very personal project. Entitled 'The biography of a bowerbird', she uses it to describe herself as a 'finder, keeper & curator of collections & beautiful things,' much like a bowerbird which decorates its nest with found objects.
The book is a beautiful record of some of her own collections of everything from scissors to shells, photographed by her brother Chris Court. She includes interesting & personal musings about how her various collections started – for example, her interest in ribbons was sparked by shopping expeditions with her mother to acquire ribbons for her pigtails (confession: I remember those pigtails; we were at school together.) The book is a visual delight, demonstrating her love of the beauty of natural colours & textures and focus on authenticity & craftsmanship. We chatted to Sibella about her bowerbird tendencies - read on to find out how you could win a copy of Bowerbird.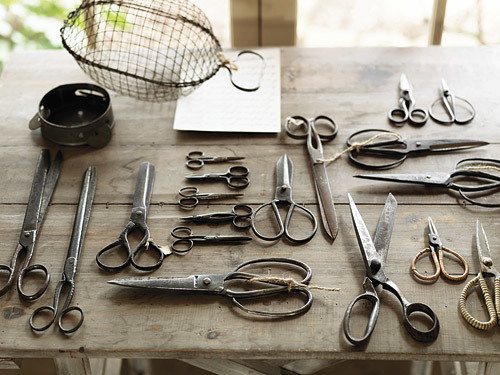 When did you first start collecting?
I was about 3 or 4 when I first started collecting beads, ribbons, sequins & shells. They remind me of my childhood, my mother, our holiday house & time with my grandparents on Smith's Lake and exploring with my brothers & sisters. My mum was a textile expert, she travelled the world finding out all she could about textiles & I think she instilled this similar passion in me.
Lots of us collected as children - but how did you translate this love into a styling/decorating career?
I got into styling by chance when my bestie Edwina McCann was first working at Vogue just out of university. I soon realised interiors was more my thing and assisted for a few years before going out on my own. I have always had a real love for stuff, physical mementos that have a history or story and remind the owner of the when, where and who with that the piece was found. This appreciation developed into my 20 year career as a stylist and gave me the opportunity to find beautiful & unique objects all over the world.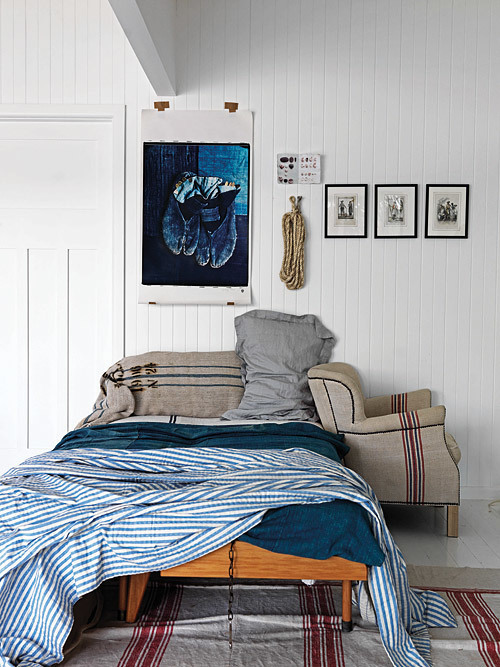 What's your newest collection/love?
I am loving luggage at the moment: all linen, canvas, stencils & leather. I am so desperate to do a bag & luggage range!
What travel plans do you have this year, and what have you discovered on your travels?
This year I've been to Galapagos Islands, Ecuador, Italy, Romania, Turkey, Scotland, England, US, Canada, Ibiza, France & Japan. I nearly booked myself into a Burma Christmas trip but it would defeat the reason why I live in Sydney - our amazing beach side summers. Plus I've got to get moving shooting for my next book, the companion to Nomad. Every aspect of my work is influenced by travel. The sights I see, adventures I go on, furniture designers I meet & traditional artisans still practising their trades. My spaces, product design & books are all interwoven with these inspirations & my entire lifestyle.
What is next for you?
At my official Bowerbird launch at
The Society Inc
(in Sydney's Paddington), I will also be launching my decorative hardware range that up until this point has only been available in Anthropologie stores worldwide as well as my soap range based on my travels, with five incredible scents from Mexico City, Kurokawa, Jodhpur, Amalfi & Damascus.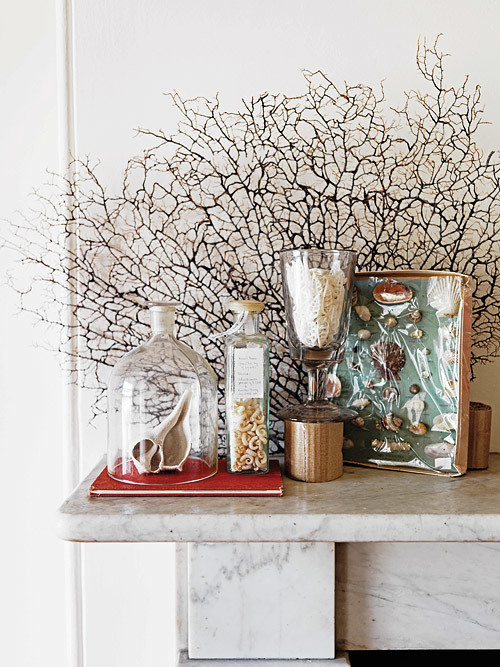 Bowerbird is being launched today (Saturday 6th October) at Sibella's store,
The Society Inc
in Sydney's Paddington. Pop along to buy your copy of Bowerbird and have it signed by Sibella. We also have a copy of Bowerbird to give away - for your chance to win, leave a comment here on the blog before 5pm (AEST) next Friday 12
th
October. You must be a member of Temple & Webster to enter (if you're not, join
here
). Good luck!
Victoria
Images © Chris Court, kindly provided to us by ABC Books, publishers of Bowerbird (RRP $59.99) which is available from The Society Inc, ABC Shops, online and all good book stores.