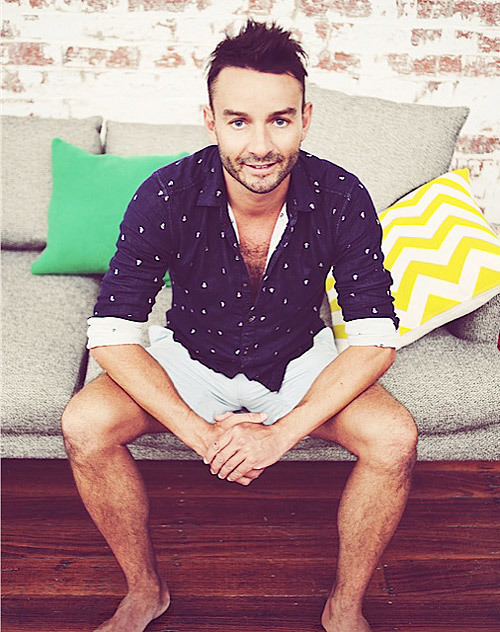 Mr Jason Grant is a stylist with passions – yellow, cobalt blue & Kombi vans among them. His knack for colour has seen him create four paint colour ranges for Murobond (the summery 'Gone Fishing' range was released last month), and he is a busy freelance stylist for magazines and corporate clients. His week in Sydney took in his favourite sources for new and vintage homewares, a shoot for Inside Out and a generous dose of Bondi cool. For more on Mr JG's style, check out his frequently updated blog.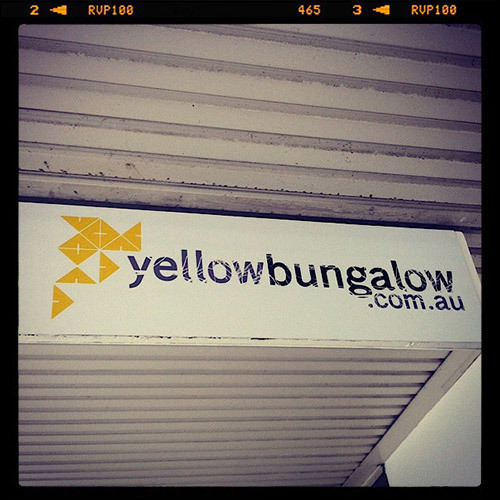 Hitting the shops
Yellow Bungalow
is a brand new store close to home in Bondi - I love to shop local and support small retailers. The store offers furniture, home wares, coffee and flowers. Oh, and everyone knows I love yellow.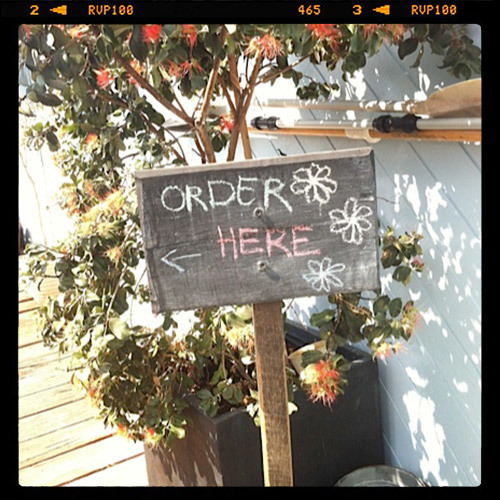 Coffee time
I love Bird and Bear Café! It's in Beare Park in Elizabeth Bay right on the water, which is an excellent spot for coffee with a great view. The atmosphere is relaxed and fun with a nautical vibe - I love being close to the water.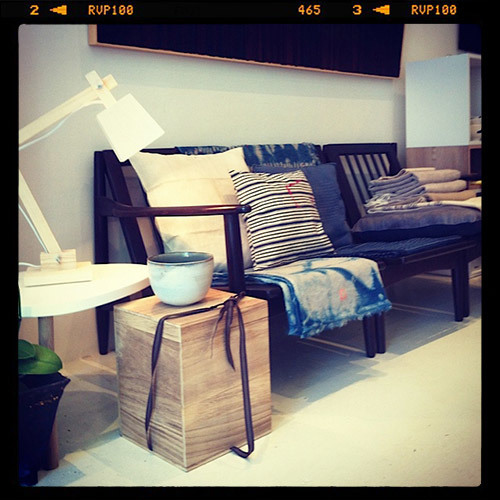 Small Spaces
Small Spaces
is a wonderful little shop in Redfern. The store is full of beautiful things that all relate to living in small spaces. There is a distinct earthy organic vibe to most things in the store, but with an incorporation of simple clean lines.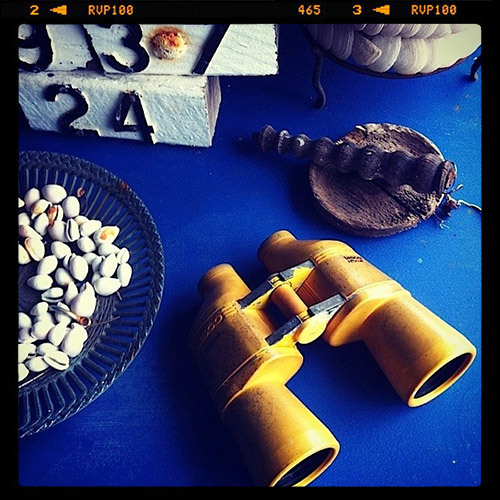 I love colour!
Spotted on location for an advertising assignment - I love this colour combination. I love snapping little moments like this. I often find inspiration for my
Murobond
paint collections.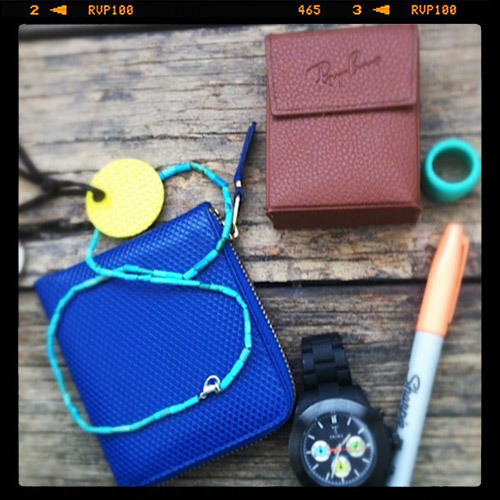 Beauty in the everyday
There is beauty in the everyday, sometimes you can miss it, but when I see it, I like to snap it. There is always colour in my details.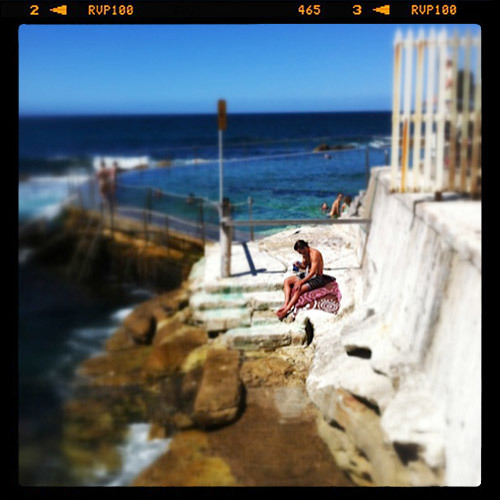 Sneaky swim
The best part about being a freelancer and living near the beach is I can often take a quick break for a swim whenever the weather is good. Here, I take a break from writing and editing images for my book that is being released next year with Hardie Grant.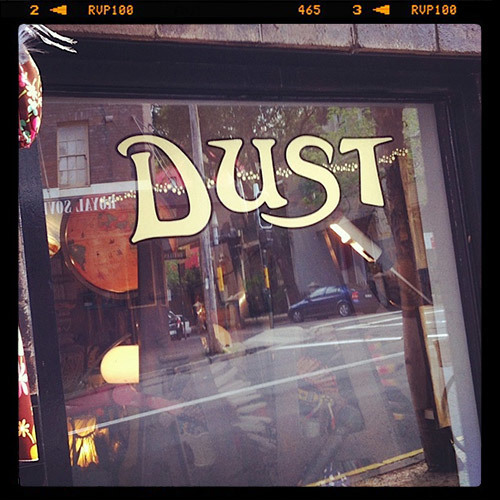 Dust
Dust is a favourite Sydney vintage store in Darlinghurst. I pop in here often - never with anything specific in mind - but I always find some treasures.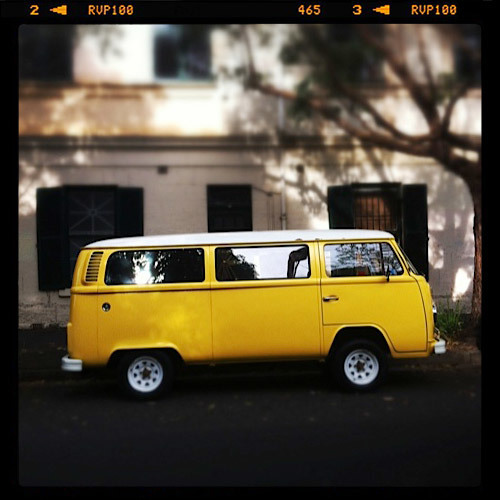 Yellow
Everyone knows I am obsessed with Kombi vans - one day I will have my very own. This is the best one that I have yet to see, of course it's yellow.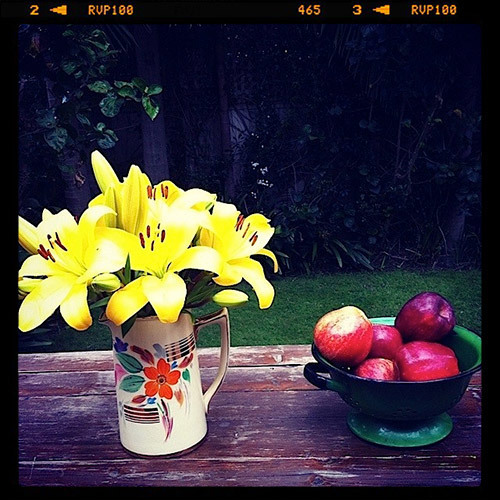 Props
Here on location at a house for a shoot with Inside Out magazine are some props for the day. When I'm shooting homes for magazines it's all about the details and finishing touches - I like to think it's my job to present a house looking at its best for the pages of magazines.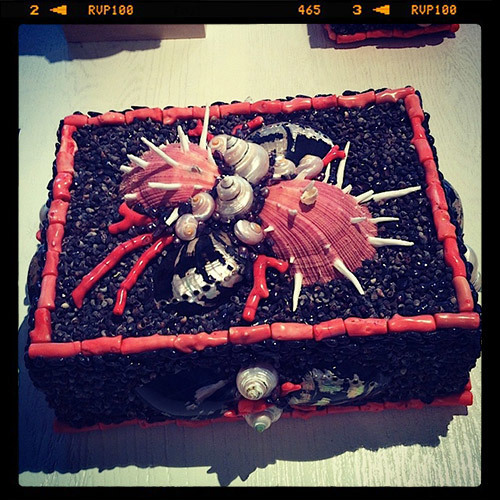 Shell treasures
I spotted this beautiful shell and coral box from a collection of many from
Pure and General
. The owner Linda has an incredible store and an incredible eye - she finds the most beautiful things from all over the world to put in her store.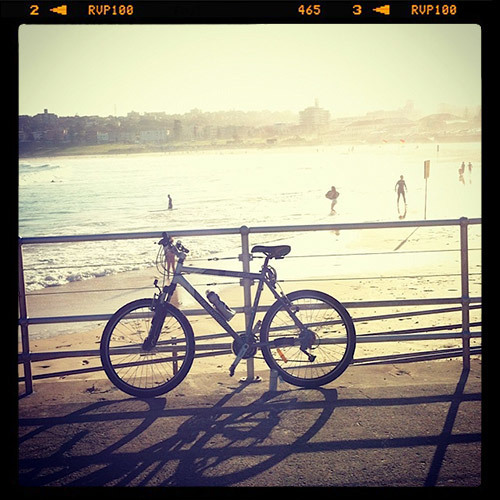 Bike and Bondi
I love living in Bondi, it's a great place to live. The beach, the people, and being able to swim before and after work is a real treat, as are the many new places to eat and drink in my neighbourhood.
Follow MJG on Instagram @mr_jason_grant