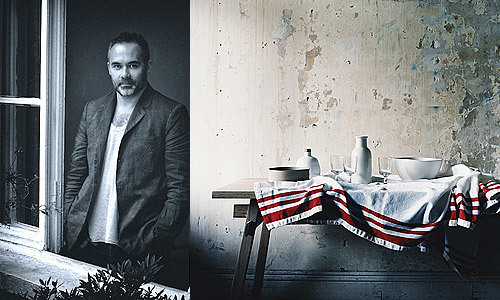 The delightful and very generous Glen Proebstel wears many hats - as well as being Style Director for Inside Out magazine, he is a busy commercial stylist (his clients include Aura and Domayne) and he also runs The Establishment Studios in Melbourne's Prahran. We feel so lucky that he has found time to share a few visual treats with us, and we're in complete awe of his ability to capture beauty in the everyday.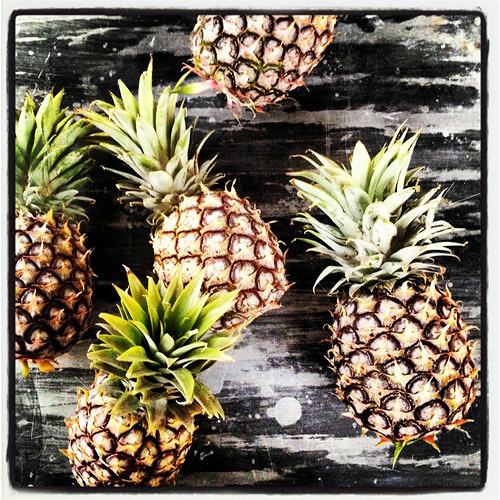 A pineapple a day....
Searching for the perfect prop is not always an easy task. In one of our tropical moments, our client couldn't get enough of the humble pineapple. Our beloved stylist assistant Tahnee Carroll made her way to the fruit markets in the wee hours of the morning, to select these little babies. It was worth the effort!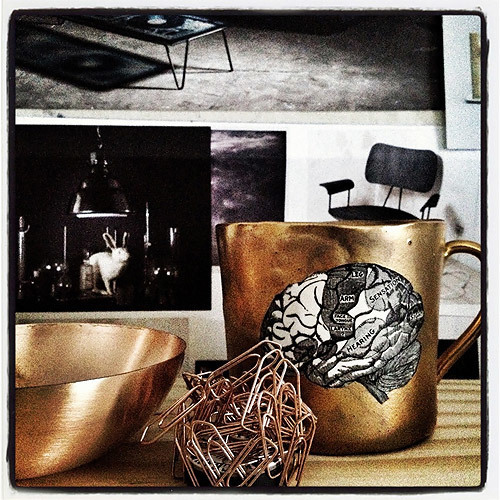 All that glitters is gold!
One of my most favourite pieces on a recent trip to Paris was this fabulous gold ceramic mug from
Astier de Vilatte
. I finally managed to get my shelf of curiosities up in my office and this chap was the hero (I'm hoping I can up my IQ when drinking out of this puppy!)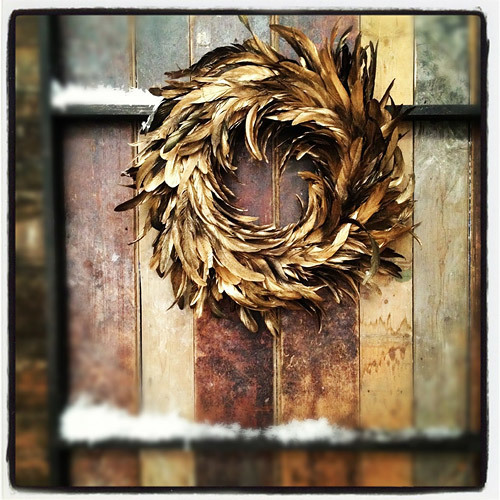 '
tis the season....
Whilst August tends to be the month where most people are looking forward to the end of winter, in styling world it's the beginning of the Christmas season. I must admit however that I was rather taken with this feather wreath from Domayne on a recent shoot.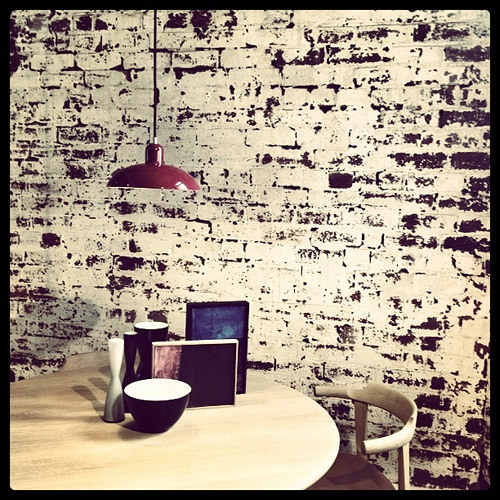 Zipping in and out of furniture showrooms around Melbourne, one often catches a glimpse here and there of little moments. I was rather fond of this set-up at
Cult
. Even though the elements are so clean and simple, the grouping of art and glass on this table simply works.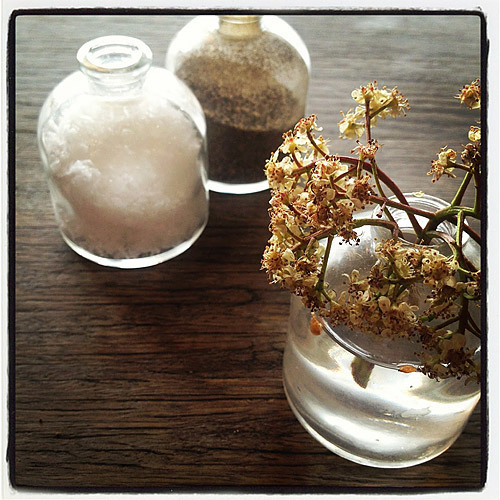 One Saturday morning whilst catching up with a dear friend of mine, I stopped mid-conversation to take a picture of this beautiful still life in front of me. Captivated by the combination of light, composition and the colour tones it was screaming to be photographed. I do love it when images present themselves in such a way that they haven't been fussed over.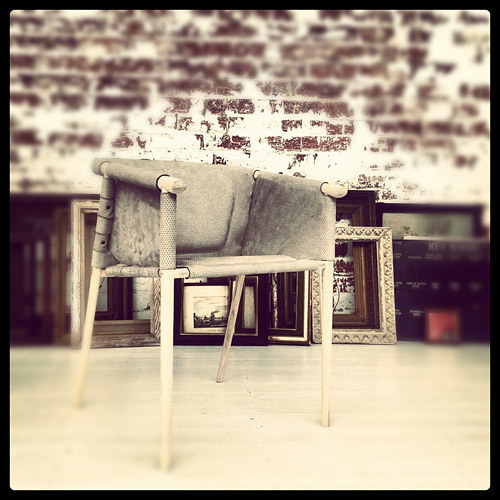 Tuesday was 'test shoot day' and I fell in lust with the new
Cargo
chair that was dropped off to
The Establishment Studios
for the day.
Benjamin Hubert
, you never cease to amaze me!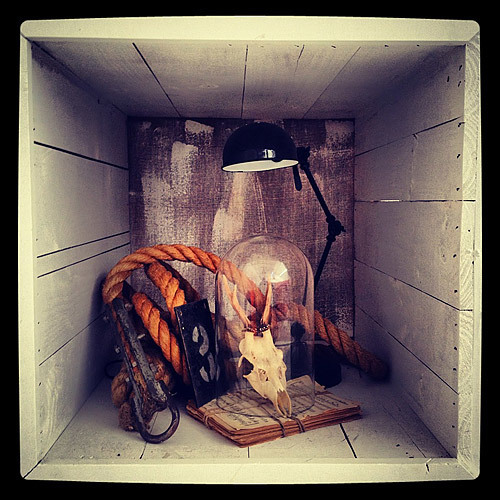 I'd like to think that I had managed to pull something together like this little display, but I must give credit to our visual merchandising work experience gal, Megan Nicholls currently studying at RMIT. Somehow, I think she's putting her natural talent to good use! Thanks Megan!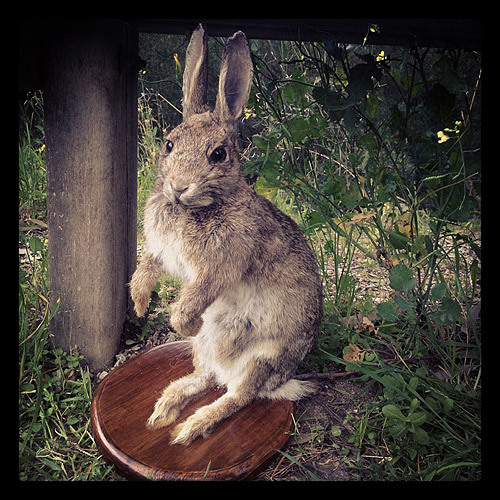 Now, it's common knowledge that I love shooting inanimate objects. It seems that bunnykins here had his moment of glory on our shoot the other day!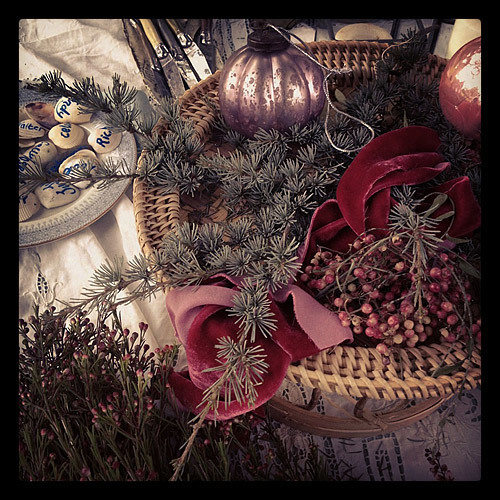 Finally, I was teamed up with the divine Sharyn Cairns to shoot a house for the December issue of Country Style Magazine. The home owner had impeccable taste and these baubles I sourced from
Vixen and Velvet
were the perfect complement.
Follow Glen on Instagram @glenproebstel