This opportunity to revamp Stockland's
Cardinal Freeman Retirement Village
display home in Sydney's inner western suburb of Ashfield allowed us to help prospective residents to better envision their futures.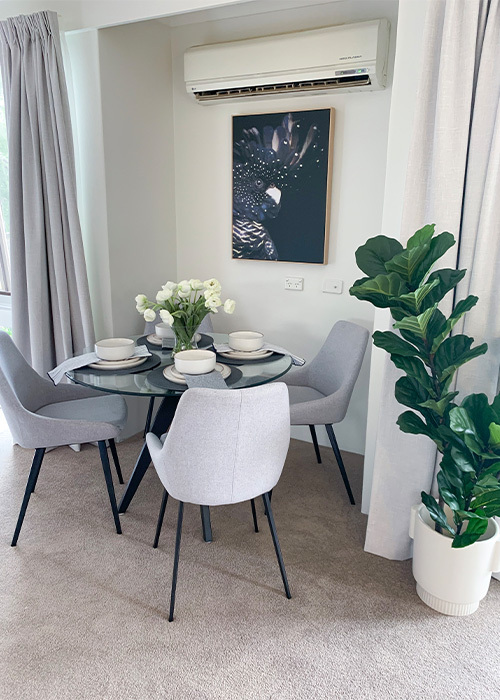 The comfortable and modern dining space
Our brief was to curate a furniture and accessories package including artwork and styling for a retirement living space.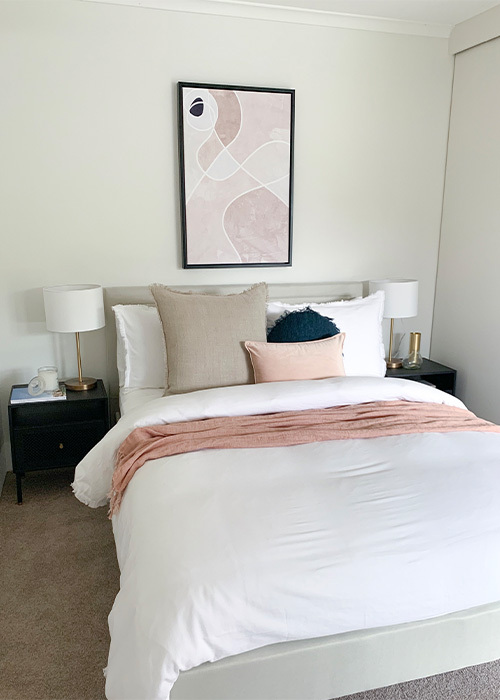 The bedroom with elegant touches
We transformed this dated blank canvas into an inviting home with a classic modern feel, adding luxurious touches with the use of rich navy and velvet decor and sleek marble and brass accents.
​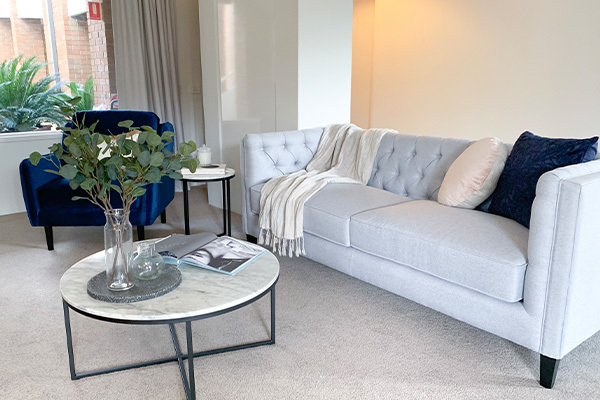 The stylish and welcoming living area
Thanks to this elevated look, this display home now feels bright, fresh and contemporary, and is a welcoming space to show to potential residents.
​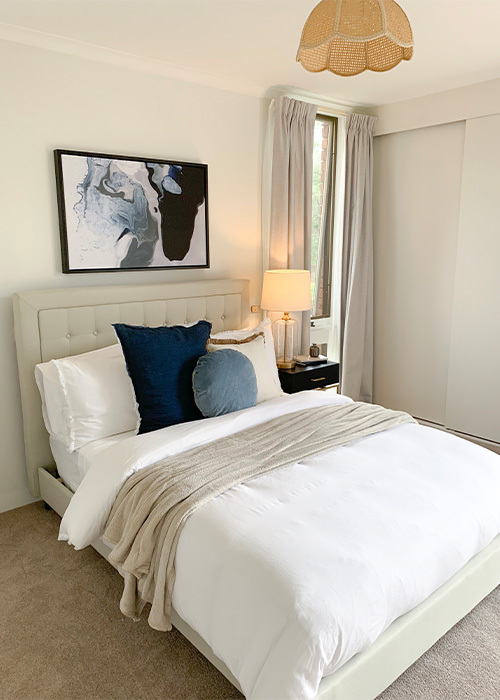 A second, cool toned bedroom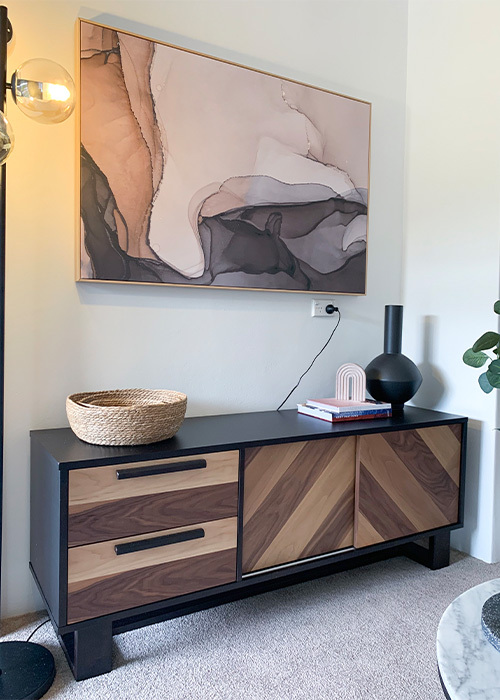 Contemporary timber finishes and wall art