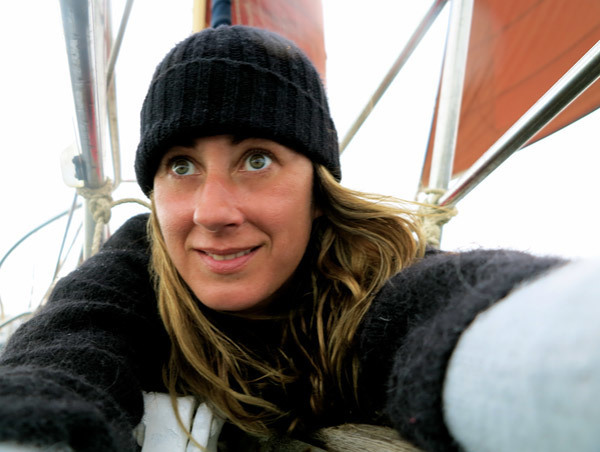 Sophie Thé is a French-born interior/props stylist and, it turns out, an intrepid sailor. She recently embarked on a grand adventure, sailing around the southern corner of Australia. Here she shares her thoughts about the journey and some of the images she captured along the way.
This was the adventure of a lifetime. Travelling during Winter from Adelaide to Sydney, we crossed through some of the most, if not the most treacherous waters on the planet. The beautiful sailing yacht 'Peace and Plenty' carried us safely to remote and wonderful locations across the south coast, the Bass Strait and the east coast of Australia as we battled through high seas and new emotions, coming out the other end as different souls.
Nothing can compare with the grace of a boat underway, her magnificent sails, the sound of the waves and ultimately, the places she takes you. Freedom, independence and new experiences mixed together with fear and anxiety made for the trip of a lifetime. On this trip I travelled with Niki Baillie-Jackson and our sea cat 'Captain'. These are a few of the many photos we took along the way.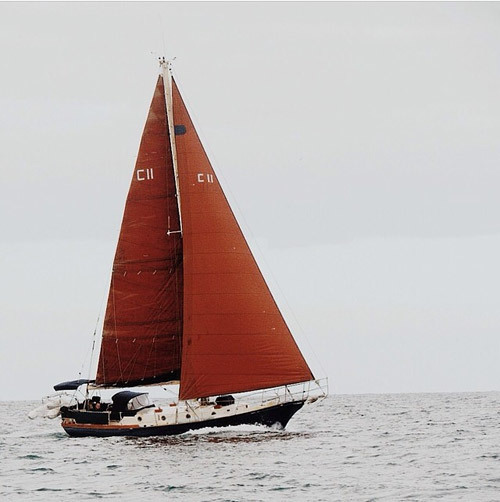 Our new home, the 40 foot cutter Peace and Plenty.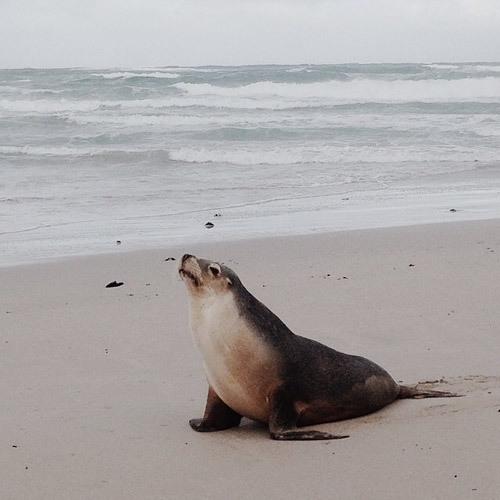 Seal Bay on Kangaroo Island.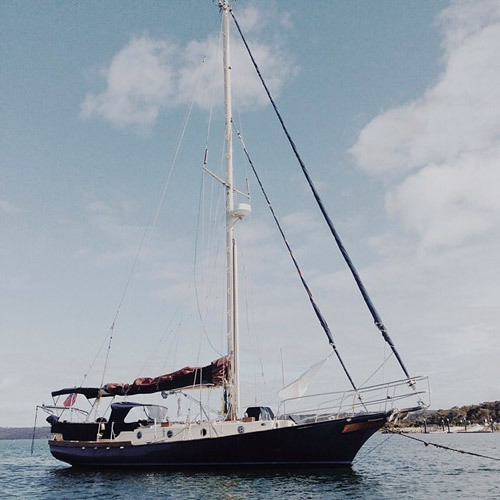 At anchor on Kangaroo Island off the coast of South Australia.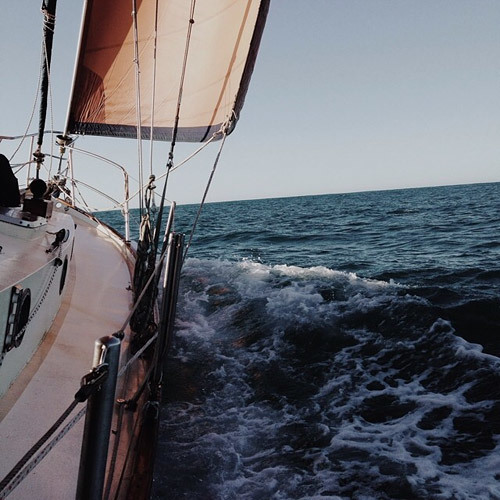 Sailing from Kangaroo Island to Robe.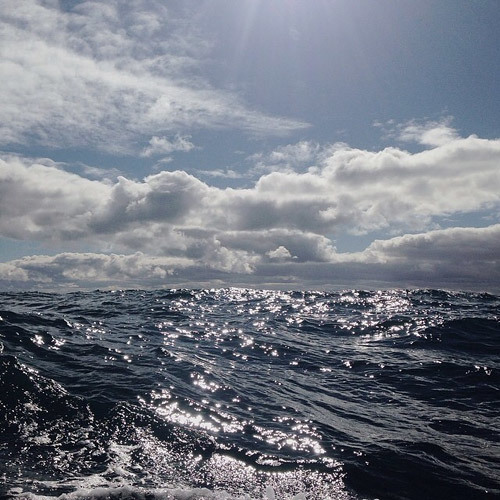 We made it to Portland - hello Victoria! Between Portland and Port Fairy we hit 4 metres of swell, 1.5 metres of sea and the boat handled it like magic.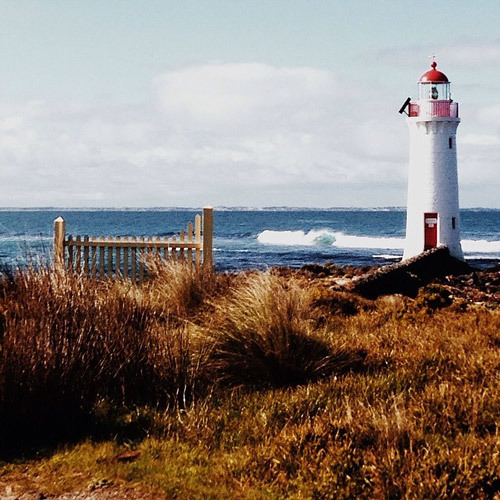 Griffiths Island Light House, Port Fairy, Victoria.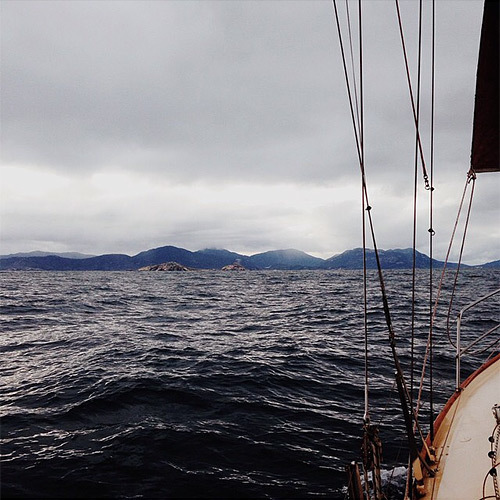 Rounding Cape Otway headed towards Apollo Bay.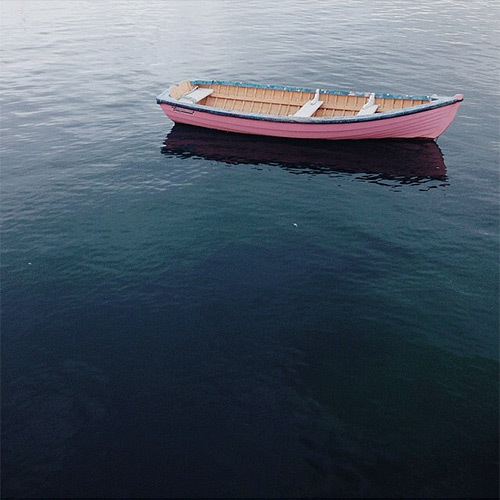 The calm of Apollo Bay.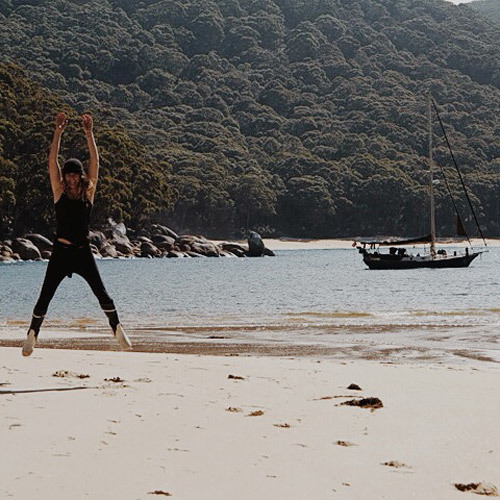 Jumping for joy at Refuge Cove, in the Wilsons Promontory National Park.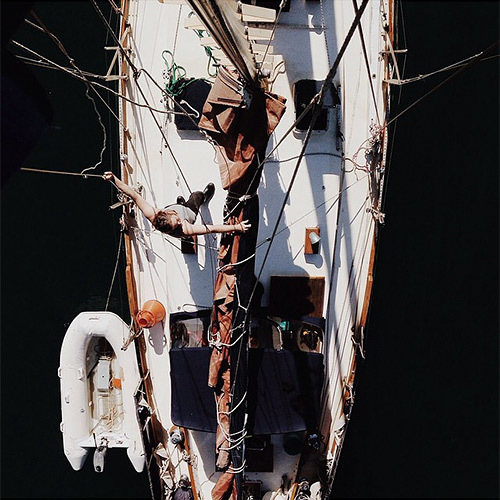 A bird's eye view of the Peace and Plenty, taken near Merimbula NSW.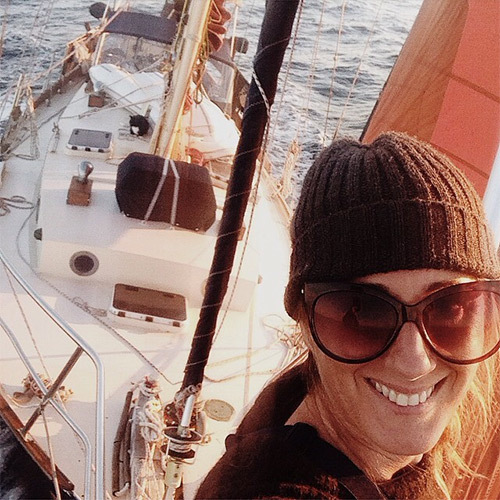 I don't usually post selfies but I'm so happy and proud of our achievement! 185 hours travelling at sea, by calm, by storm, by night. Peace and Plenty has been more than we could dream of. 1300 nautical miles later we made it from Adelaide to Sydney in one piece through the Australian winter.Follow Sophie on Instagram @sophiethestylist, visit her website or follow Peacy and Plenty tumblr.