There's no time like the new year and its motivational spirit to get organised. In this series, we take you through the top tips to keep everything looking neat and tidy. Next stop, the bedroom.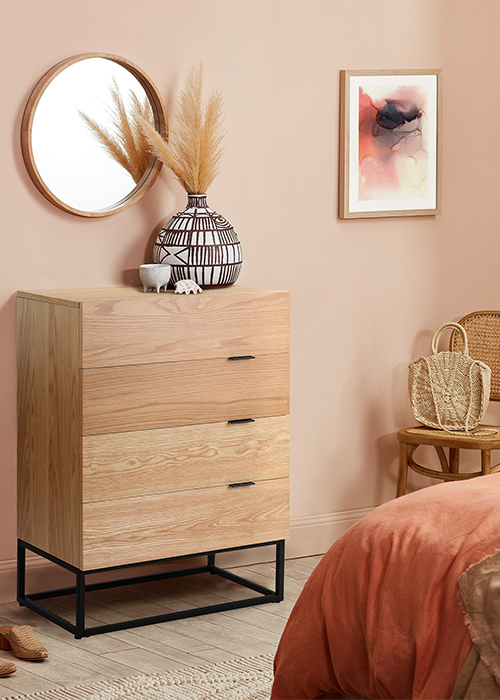 Organise in stages
The bedroom can be an overwhelming space to organise with so many sentimental belongings housed in one space. Figure it out in stages, starting with arguably the biggest task: the
wardrobe
. Move onto any dressers or
chest of drawers
, then fix up all surface areas and lastly, tackle the monster under the bed.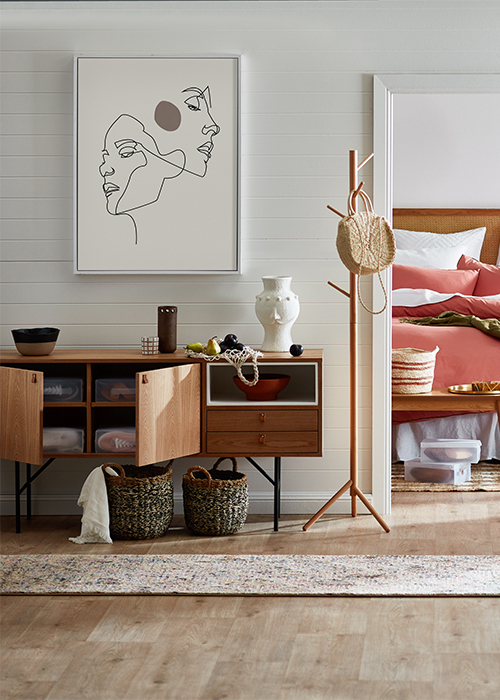 Overhaul your wardrobe
First thing's first: get rid of old and unworn clothes. Set up three boxes; one for donating, one for the bin and one for seasonal wear. There's no need to take up wardrobe space with bulky coats in the middle of summer; store these in a
box
or packing cube either under the bed or above the wardrobe. Better still, if you have a storage room or attic, get them out of your bedroom entirely.
Still struggling to find wardrobe space? Invest in stackable hangers to more clearly differentiate clothing. You want to be able to see everything at a glance, so consider ways of ordering your clothing. Everyone has a different preference, but the most popular is by type and by colour.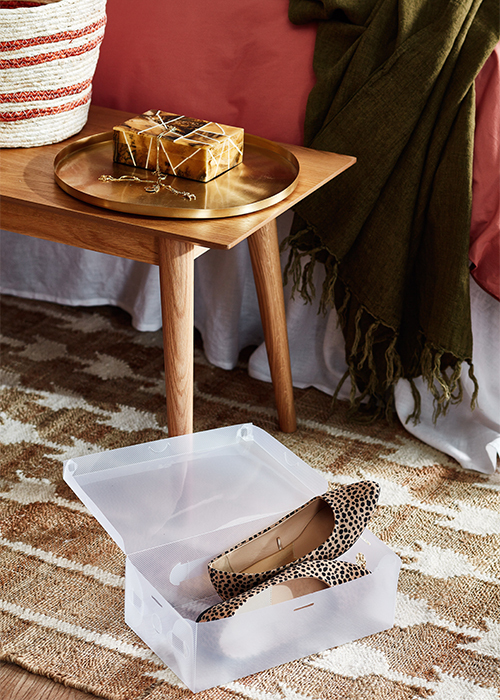 If your shoe collection is the thing getting out of hand, try a hanging shoe holder for the back of a door. If you have too many shoes in the bedroom, perhaps it's time to invest in a
shoe cabinet
for your entryway.
As for the never-ending flow of dirty laundry, if you have a
hamper
, place it in a corner or beside your dresser, or consider a hanging hamper for the back of your door. Out of sight, out of mind.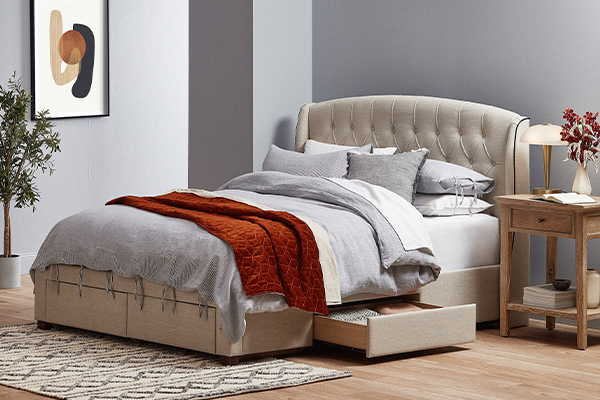 Create extra storage opportunities
Define what space you have for storage and assign each space a purpose. Create storage space above the bed by adding a
floating shelf
. Stack books, add sentimental photos and turn your clutter into decor. Place a
storage chest or ottoman
at the foot of your bed to store
blankets
,
cushions
,
linens
or shoes. Or, invest in a
storage bed
that either features drawers underneath or has a
gas lift
function. Don't be afraid to double up on usage either. For instance, maximise the usability of your
dressing table
by using it as a desk as well.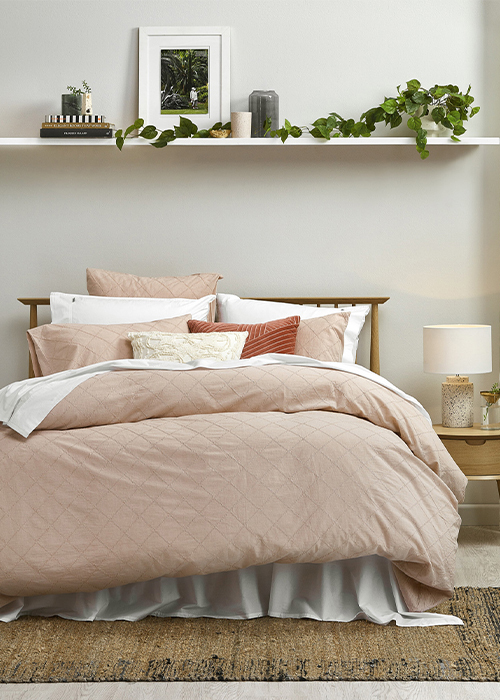 Less is more
We accumulate a lot of stuff in our daily lives, but that doesn't mean we need to keep it all. Get rid of unnecessary decor and take stock of the important things, making sure to get rid of anything broken or unuseful. If you have bright
bedding
, don't overwhelm it with cushions or too much
wall art
, let it shine as it is.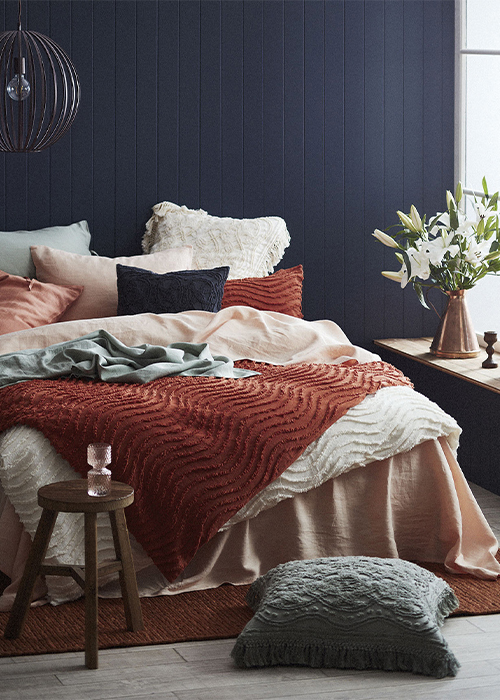 ​
Establish a routine
Most people organise their bedroom once a year and then think they're done, but organising is just the first step. If you organise once and don't change your habits, the clutter will creep back up on you. Make it part of your routine to see what remains important to you and remove anything that isn't. It's also important to do a cleanse at least once a week of items that don't belong. We all have a
bedside table
stacked with water glasses, it's time to break the habit.