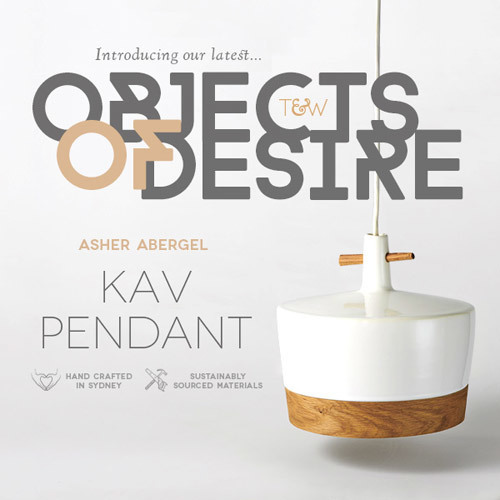 Karen McCartney introduces Asher Abergel of Dezion Studio, the creator of the Kav pendant light.
This week's
Object of Desire
is an investment in quality, integrity and great design because when it comes to the creative process
Asher Abergel
is the real deal.
He knew he always wanted to 'meld a passion for art, a love of aesthetics and pursuit of functionality', and a when he found there was such a thing as a career in industrial design he signed on the dotted line.
Through an intensive training with sustainability at its core, he developed a love of natural materials, each used to their best advantage and treated with oils and beeswax to bring out their inherent characteristics.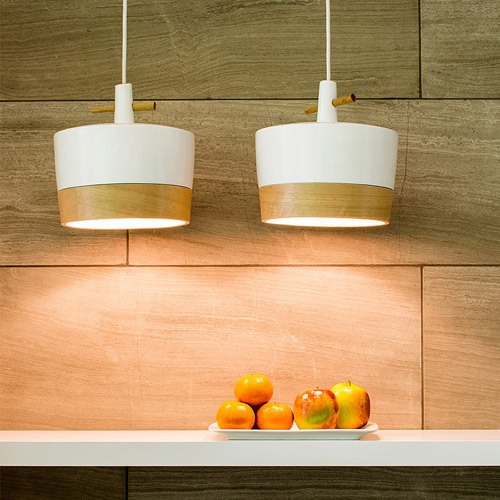 Image by Daniele Del Castillo
T&W encountered Asher at the Design Made Trade stand at the Decoration + Design trade fair in Sydney and fell in love with his
Kav light
. Apart from the timeless design (the wooden peg detail is a lovely touch) and beautiful shape, Asher creates clever combinations of ceramic and timber
The materials for the
Kav pendant
are sustainably sourced and the lights are hand-crafted in Sydney to ensure a low carbon footprint. He uses ceramic casting, an age-old craft that ensures a high quality product. Combined with his design sensibility, this ensures his work has a place in people's homes for some time to come.
Ash has already been picked up by interior magazines and has featured in Belle, House & Garden, Home Beautiful and Green magazine. A man to watch!
Own a Kav Pendant Light today.