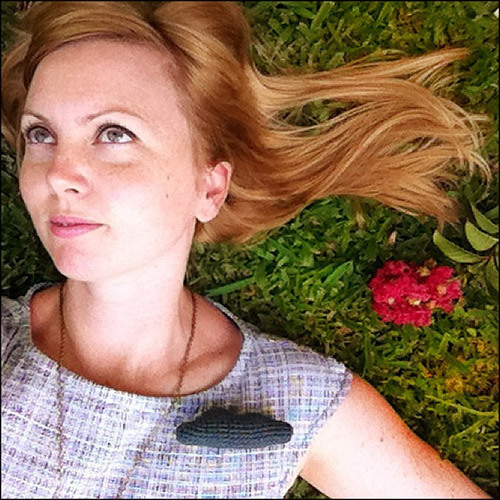 Petrina Turner is a Melbourne-based interior designer who describes herself as a lover of mid-century architecture and design, contemporary furniture and lighting, lush textiles and a passion for the power of colour. All this is apparent in her sometimes whimsical Instagram feed, along with her dedication to some serious causes. Here she shares an insight into her busy and multi-faceted life...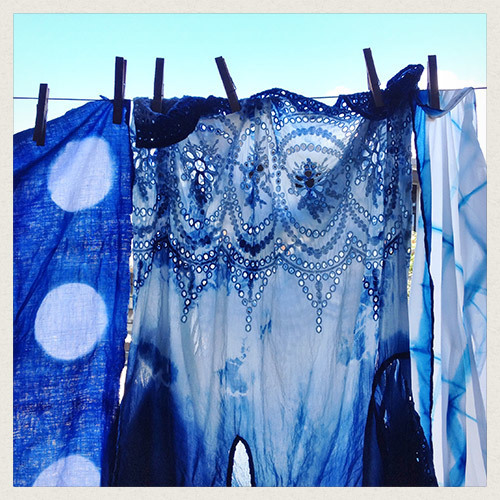 FEELING BLUE
I am constantly curious and eager to learn new skills. My latest obsession is Shibori… after a class shared with my gorgeous friend Sheena at
The School
in Sydney. Not typically a "blue" person I can now say that I am officially addicted (
Megan Morton
knew I was before I did). I never thought I'd be happier to arrive home looking like Smurfette - my blue hands have only just faded…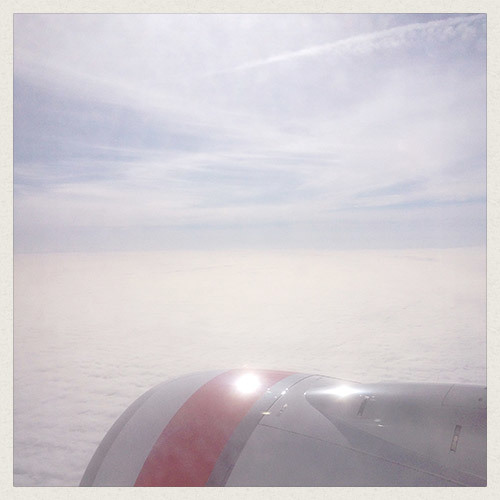 UP
I have lived in Melbourne for 10 years now and love it… and I'm lucky that my beautiful family and friends in Sydney are only short flight away. I love those late afternoon flights home… after a few days of love and nurturing… floating above the clouds… thinking… dreaming… basking in the warmth…
HOME SWEET HOME
My home is my sanctuary… and a quirky, top floor sixties rental apartment with an amazing terrazzo staircase leading to my front door. Flooded with light from a two story window, I've made a little indoor garden. The man at the nursery said that a Daphne would never grow inside. I'm glad she proved him wrong… her scent as I walk in and out of my front door is heavenly.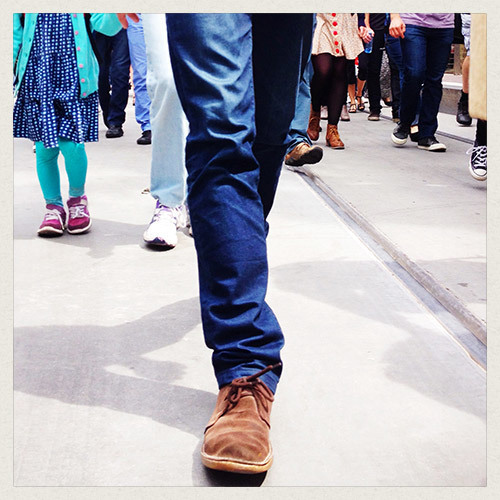 WALK TOGETHER
A sea of humanity… For the past five years I have been volunteering with the
Asylum Seeker Resource Centre in Melbourne
, and this year was privileged to be able to help them with the interiors of their new
Home of Hope
. I recently took part in the Walk Together rally in Melbourne organised by
Welcome to Australia
… to share my hope for an Australia that is welcoming and compassionate, no matter where you come from or how you arrived.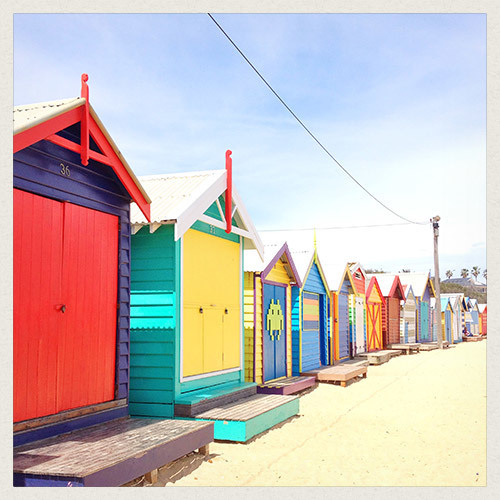 SUMMER'S COMING
Growing up in another state it's always wonderful when family comes to visit. Not only because I get to spend time… but also because I can be a tourist in my own city. I love these bathing boxes at Brighton Beach for the nostalgia, the sea air, and of course the colour.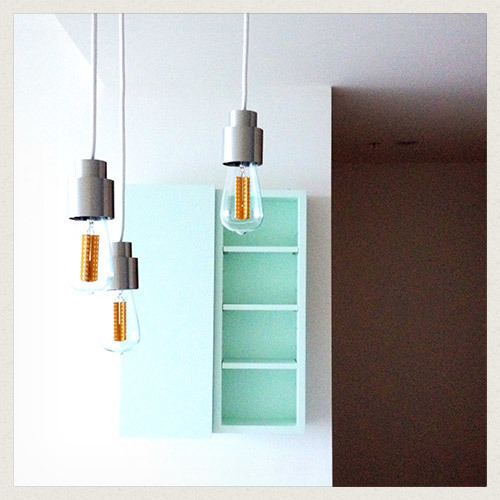 MINTY FRESH
I am so blessed that I get to do what I love everyday. I have always had a passion for interiors and to be actively running my own design business
Petrina Turner Design
is a dream come true. I have a passion for colour, texture and local design… and I love that my clients are brave enough to trust me with their personal spaces. This current project is bursting with custom coloured joinery, fresh patterned papers and textiles… and everything my client's heart desires.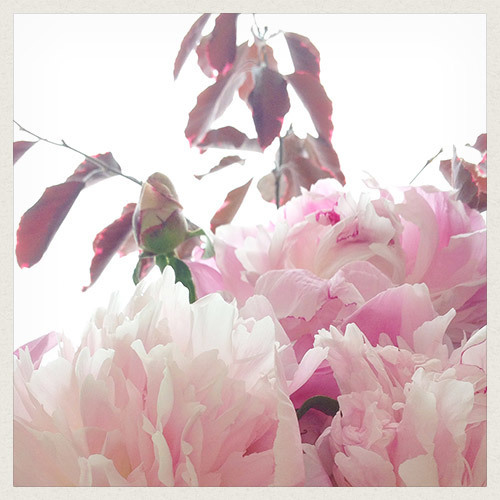 PEONY LOVE
I love filling the my home with fresh flowers… especially at this time of year when the peonies are in full bloom. They are my absolute favourite flower. I love their sweet smell, their gorgeous colours and their beautiful ruffled skirts…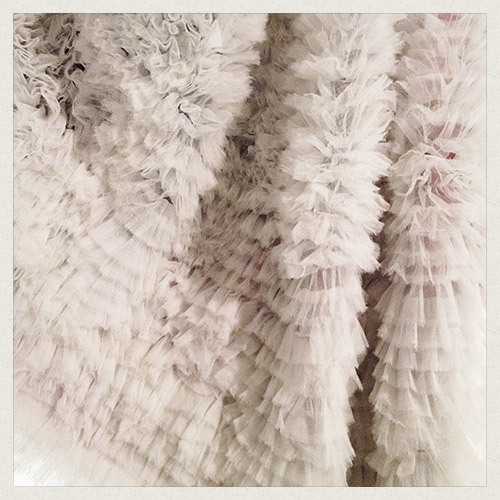 JPG
There is nothing better than immersing yourself in the wonders of art. As well as being ever so inspiring… I find it just makes me feel good. Some of my favourite Melbourne galleries are
Heide Museum of Modern Art,
The Ian Potter Gallery
and of course the
NGV
. Right now I am in awe of the wonder that is the
Jean Paul Gaultier exhibition at the NGV
. The details… the drama. His work is delicate yet somehow architectural, which speaks to a girl who grew up in her mother's bridal shop with dreams of becoming an interior designer…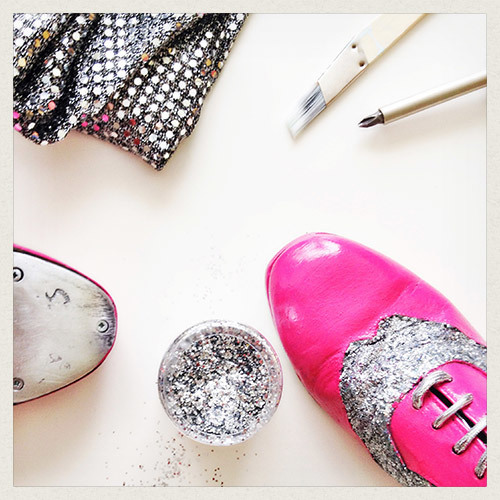 TAP TAP
For the past nine years I have been taking tap dancing classes at
Glamourpuss Studios
. It is simply the most sparkly thing you can do in your spare time. We are currently getting ready for upcoming our end of year extravaganza "Kittens on Wheels" next weekend, so its time to finalise our formations, pack up my costumes and to give my shoes an extra coat of pink and yet another sprinkle of glitter...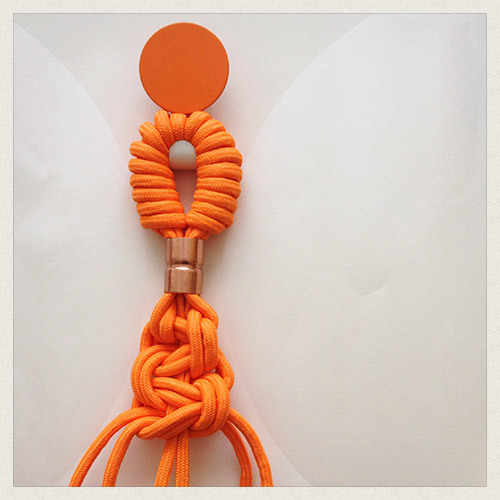 TIED IN KNOTS
I seem to have come full circle from my first image… with a love of making. Earlier this year I was inspired after
Tamara Mayne's
macramé class to combined my newly found skills with a love of lighting design to create a beautiful Neon Knot Macramé Light. I was thrilled recently to be commissioned by a client to make one for their home… the finishing touches are happening now… and it will soon be installed.
Follow Petrina on Instagram @petrinaturnerdesign or visit her website to find out more.