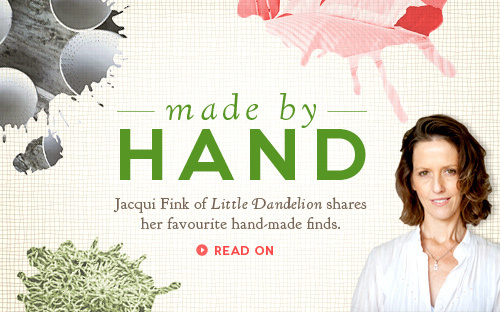 The latest hand-made finds from Jacqui Fink of Little Dandelion - artworks with eco-credentials and soul.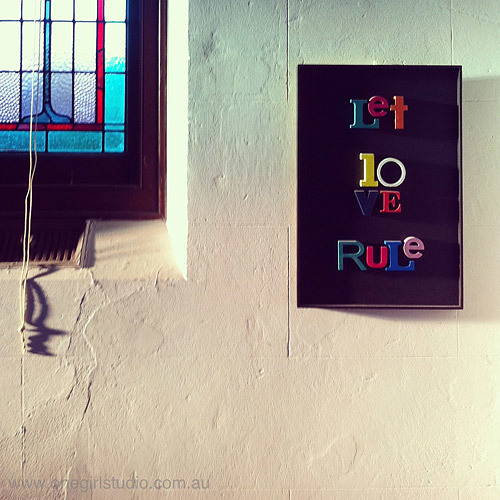 One Girl Studio
is the very poignant work of Lijean Beier. Lijean has created 3 series of hanging art works consisting of a collection or words and phrases. The first series is in Braille, the second in handwriting and the third consists of four letter words in beautiful bold colours. You can even customise one of Lijean's artworks by requesting your own special phrases or words.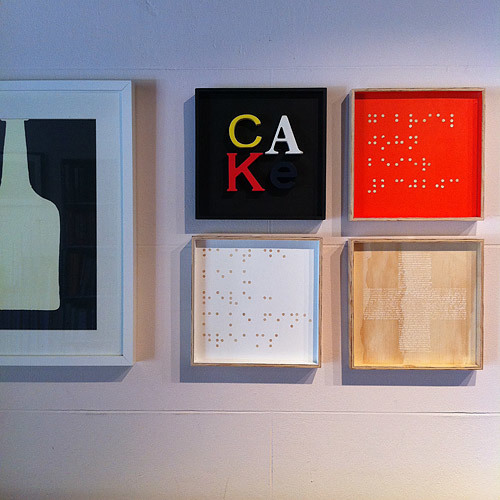 All paints used in Lijean's works are zero or low VOC and all materials are Australian made or owned, recycled or organic wherever possible. Lijean is also working on a small collection of cushions, which are lovingly and individually designed and stitched in the studio with the help of the graduates and teachers of The African Sewing Group. A percentage of profits from One Girl Studio even goes to The African Sewing Group as well as Charity Water.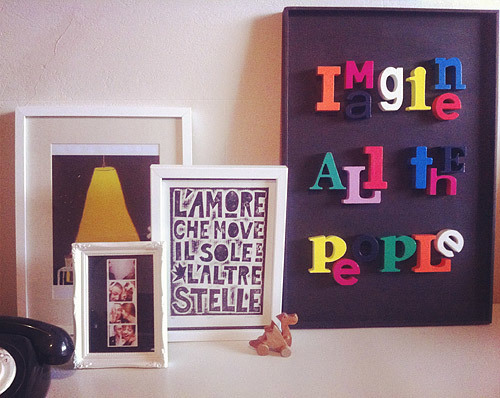 This girl has soul and it's reflected in the sensitivity of her work. I want one on my wall.
Visit One Girl Studio's website and shop to find out more.