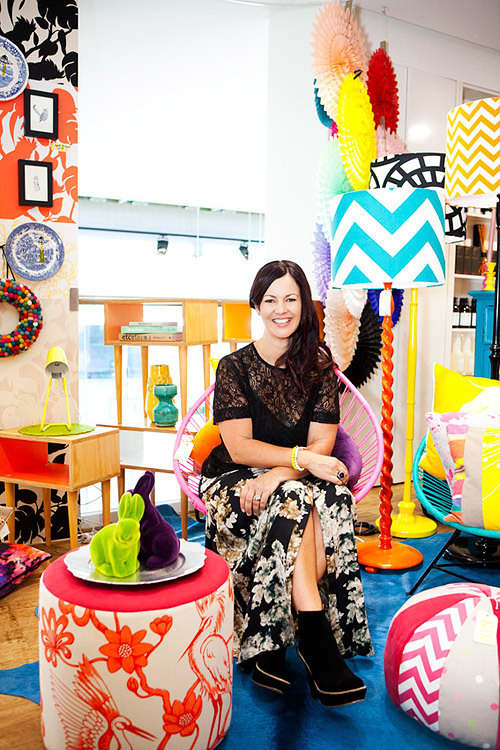 LeeAnn Yare , pictured above in her Auckland store Collected, is a New-Zealand based interiors stylist, writer, retailer, TV personality and . . . airline pilot. We're excited to be the first Australian retailer to feature her fun & colourful homewares range, LeeAnn Yare for General Eclectic.
What was your path to working in interiors?
I'm lucky enough to combine my love of travel with my passion for interiors and design; I work as an international airline pilot and an interiors stylist and writer.
I started writing and styling for magazines about 12 years ago and it's grown into a second career, somehow I manage to juggle both along with a husband and two boys 6 and 4.5. Most recently I opened my own store
Collected
, I have just finished filming a TV renovation show on which I'm the interiors judge, and have written my first interiors book which is being published in October.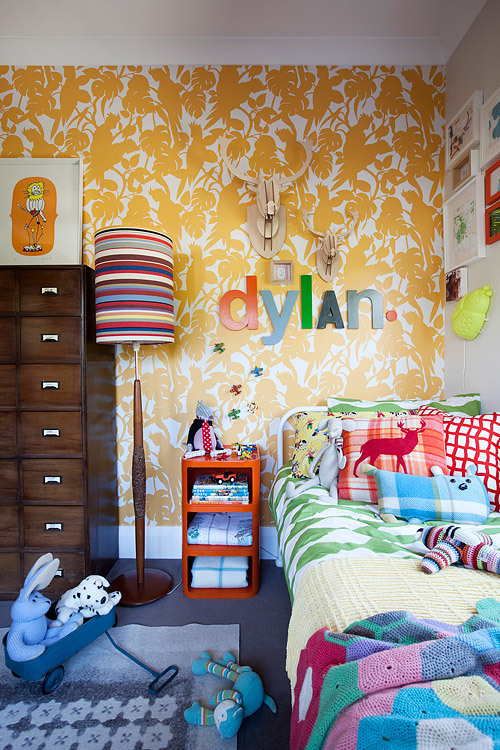 At LeeAnn's home in Auckland, her son Dylan's room features Florence Broadhurst Cockatoos wallpaper as well as layers of colourful textiles.
Image - Larnie Nicolson Photography.
How would you describe your style?
Eclectic, colourful, and not too serious.
What's your philosophy around colour?
I'm a huge fan, colour will uplift and inject personality into any interior.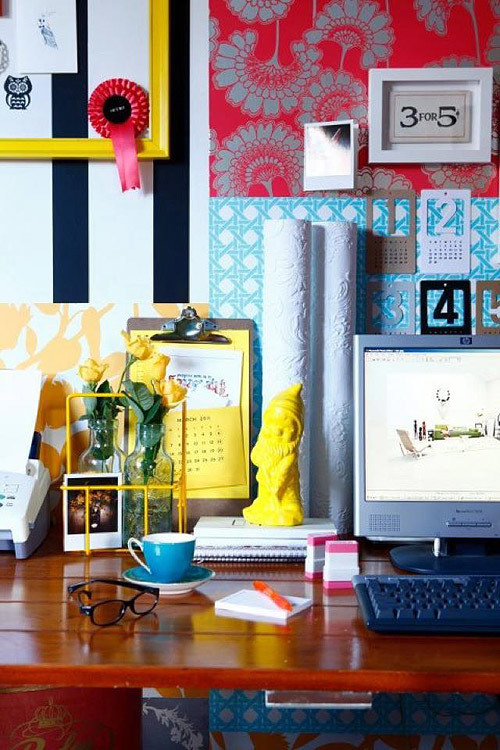 LeeAnn's home office, filled with inspiring colour and pattern. Image - Larnie Nicolson Photography.
What's the secret to creating an eclectic interior?
Start with what you love, the rest will come naturally, and don't be scared to give anything a go!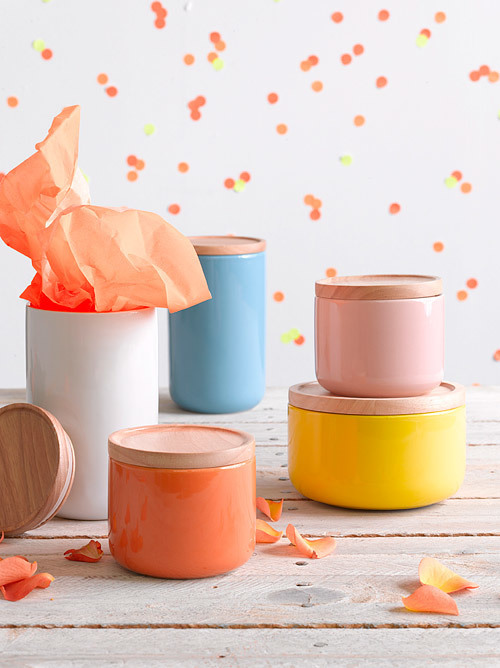 LeeAnn Yare for General Eclectic ceramic kitchen canisters.
What are your favourite pieces in range?
I love them all! The
kitchen canisters
are practical and look great, and can double as vases and bowls. The
origami Stegosaurus
is super cute and a bit unpredictable. The
tea time candleholders
look great paired with coloured candles, and are a great mix of old and new.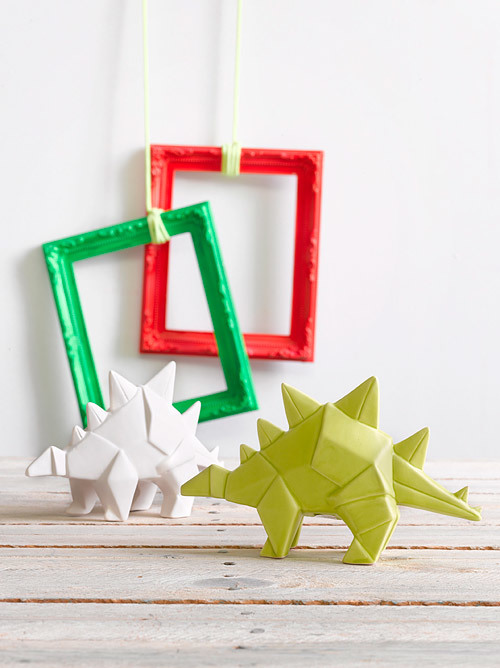 Cute ceramic stegosauruses.
Quick fire questions:Style icon:
Florence Broadhurst. Obsessed with colour and pattern and way ahead of her time.
Pet hate:
Perfection. Imperfection means character.
Favourite colour combination:
Currently I'm obsessed with soft pastel sorbets mixed with bold hits of bright and finished with a pop of neon!
Best op shop/vintage find:
Our three metre long dining table, originally an old laundry table. I love its history, and the history being created around it every day.
Can't live without:
Morning coffee.
Shop LeeAnn Yare's colourful range now.