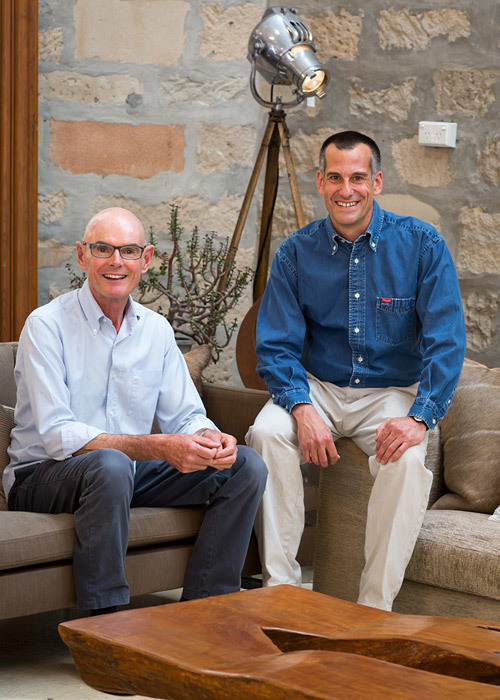 Karen McCartney talked to Scott Faso (above right), a co-founder with Charles Hardingham (above left) of Home Furniture on Consignment about his unique business, celebrating its tenth anniversary this year.
What made you start a furniture consignment business in Sydney?
I always bought and sold furniture and decorative items at consignment shops when I lived in Southern California and couldn't believe that there wasn't anything like it in Australia. I moved here with a houseful of items from LA that didn't suit my terrace house in Paddington and sold many things at auction and got next to nothing. I then moved into the Horizon building and the same thing happened again. I also couldn't believe how expensive everything was. I saw a need in the market - a hole that needed to be filled. Charles and I wanted to start a business and it came together.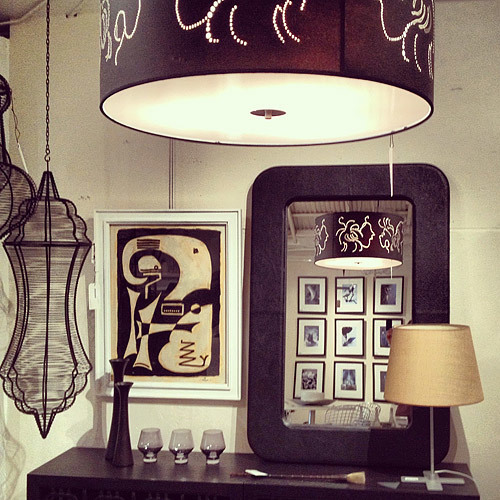 Can you remember your first pieces?
We were lucky when we started off to get a large consignment from a vendor who was moving overseas after selling a mansion in Centennial Park brimming with an eclectic mix of items from
The Country Trader
,
Space Furniture
, unique vintage items and various other items purchased abroad as the vendor had lived in the UK and USA. Some of the standouts were a side table made from an old brass drum, a beautiful set of dining chairs by Barbara Barry, a Florence Knoll marble dining table and outdoor furniture by Richard Schultz.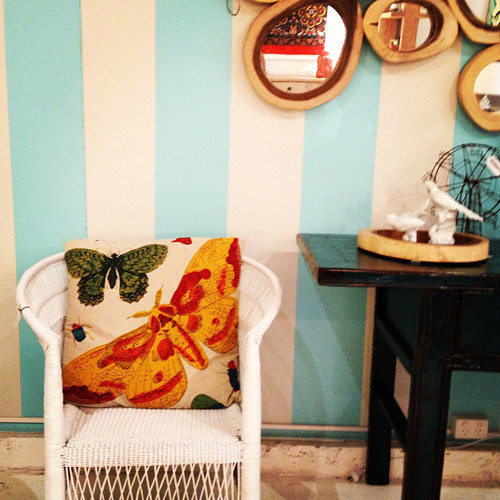 Do you enjoy re-housing great items to good homes?
I really enjoy the whole process. I visit the vendor's home to inspect and appraise items for consignment and then get them into the showroom where they find a new home. I have built up good relationships with many vendors and buyers and love to know that I can bring them together. It is like RSVP.com for furniture.
Where does most of your stock come from?
The majority of the stock comes from private vendors consigning a few items. These people are either moving, renovating, or replacing items out of life changes. As soon as a baby comes along they usually want to replace glass tables and anything with sharp edges.
We also handle display furniture used by developers to style new developments. We have forged very good relationships with developers both big and boutique.
In addition to consignment stock we also try to source interesting decorative accessories to complement the furniture.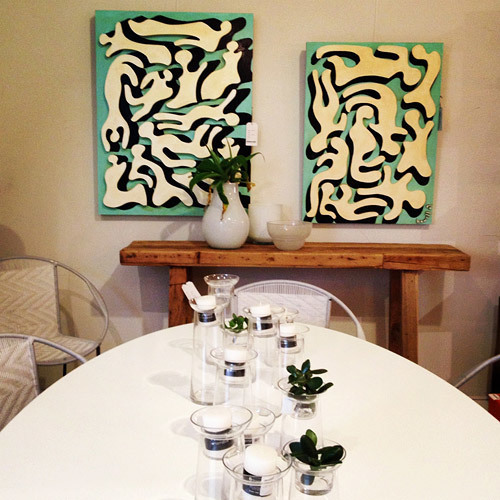 Do you have brands that you just love to stock?
We strive to keep the quality of the consignment stock very high. I love to be able to have iconic overseas brands such as B&B Italia, Minotti, Poltrana Frau, Cassina, Knoll, Herman Miller, Artek and Fritz Hansen as well as Australian items from Jardan, Norman & Quaine and Arthur G. This furniture is all made to last for a long time. I love being able to sell a five year old quality piece of furniture for less than the cost of inferior products made to last for a few years.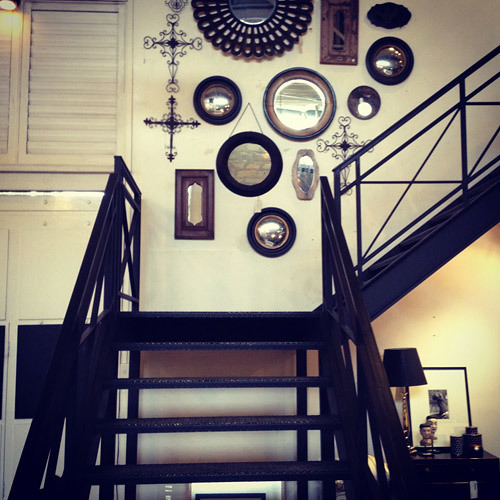 Do you see trends in the kind of furniture/objects/art people are choosing to buy?
The biggest trend we see is for people to be buying an eclectic mix of what they love and what is comfortable. Five years ago people would buy everything from one brand or one designer for continuity.
The shop is large and beautifully styled. How do you manage to keep the visual standard so high?
We always maintained that the items would sell much better if the showroom resembled an upmarket retailer and not a typical second hand shop. Soon after opening we employed professional stylists and designers and always will. We strive to have the most beautiful 'Resale Shop' in the world.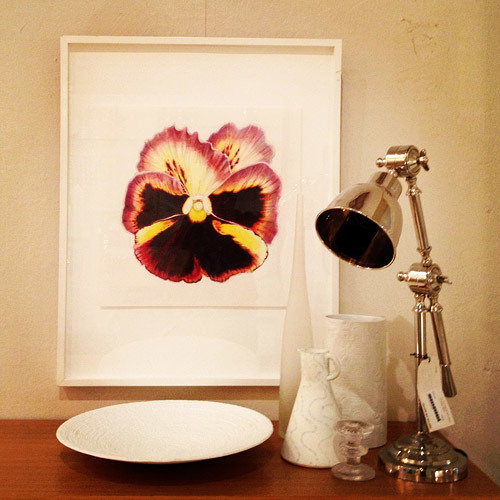 Do you ever say no to anything?
We say no to about 70% of what we are offered. We will always try to recommend an auction house or an online auction.
Do you buy much yourself?
We have bought a few things over the years but we tend to only buy what we love so many things have been with us for a long time. When you move furniture around all day you tend to want your own house to remain constant.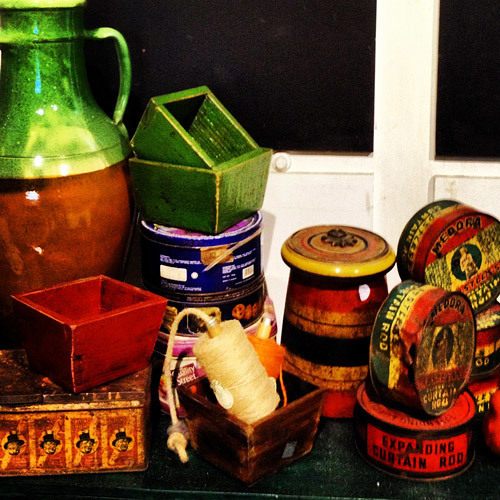 What has the power to still surprise you?
The number of people and interior designers who don't measure the lift or the front door. We get phone calls from building concierges all the time because the lift or doorways/hallways are too small.
Do you ever see items more than once?
We have a lot of repeat items. We have had one coffee table four times. We tend to get property stylists buying items to use for six months and then they come back. These items are only used for show.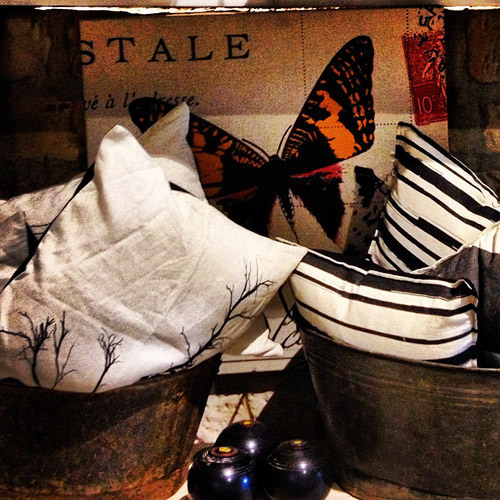 What was the biggest bargain in the last 10 years?
EVERYTHING! The really ultra high end brands are usually discounted the most. We once sold a silk sofa with two armchairs by Giorgetti for $10,000. The items cost over $50,000 and were only used in an apartment display.
What was your biggest highlight? And lowlight?
Highlight: That Charles and I have run HFOC successfully for 10 years and can make a living doing something that we enjoy.
Lowlight: We luckily can't think of one!!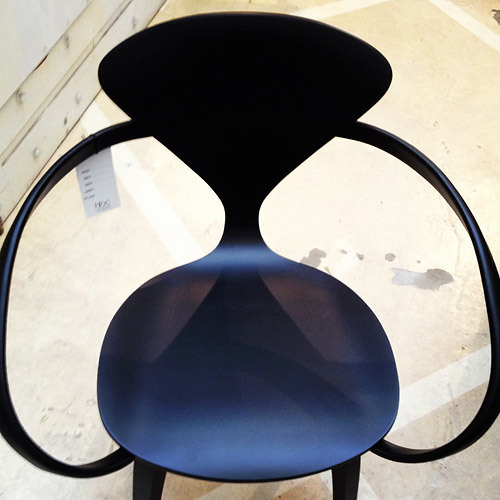 What will the next decade bring? Do you have plans you can share?
The world is increasingly moving online. We will continue to expand our online presence and make sure that our website is the best it can be. This will enable us to service buyers and sellers all over Australia.
Visit HFOC's website, you may find yourself addicted to the 'Just In' page full of the latest arrivals.