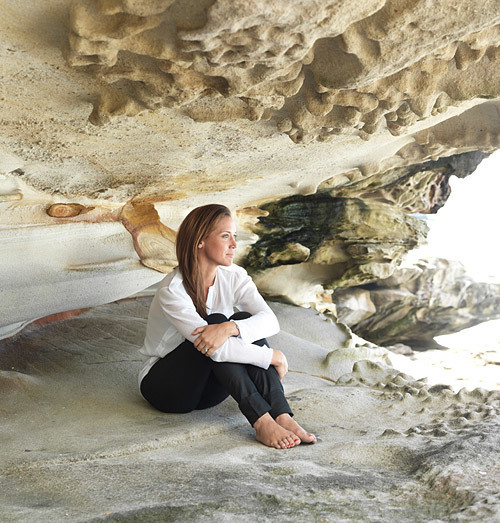 Romaine (Romy) Alwill runs her own interior design business (Alwill Interiors), specialising in high-end residential and boutique commercial projects. She was formerly Belle Magazine's Interior Design Editor and also established Coco Republic's Interior Design division. You might have seen her on Channel 10's The Living Room or Channel 9's Domestic Blitz and Mornings.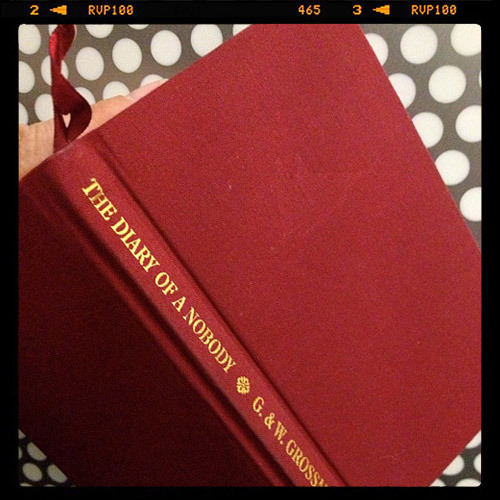 This little book hangs in the lift in the building for
Luigi Rosselli Architects
. I am doing some work with them at the moment. Strangely, it makes you want to get stuck in the lift and read a few chapters. I love its little cloth cover and no pictures inside. It's just so normal.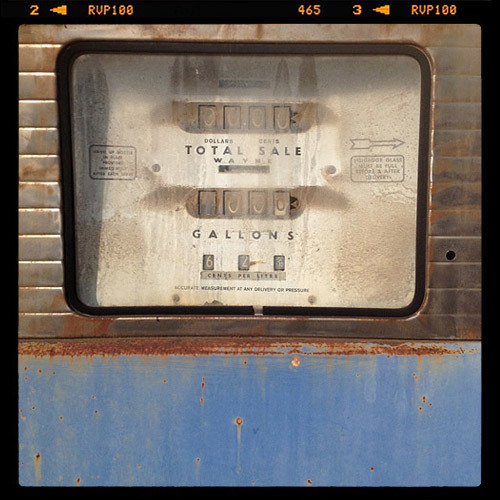 We took the family on a trip to Bilpin for the weekend and found this charming old service station along the way. It was stuck in time - literally. I love experiencing objects like this. It reminds you of the passage of time and to take stock of the moment.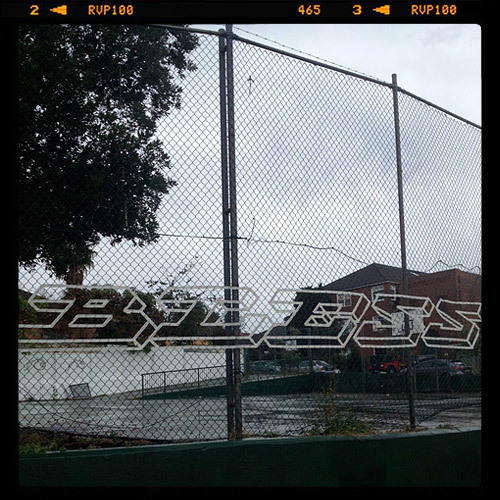 I live in Bondi and this is what I love about it. This message was made very carefully by someone from weaving masking tape through the basketball court net. It would have taken a while to do. Why did they do it? Well why not! It was washed away in the rain the next day.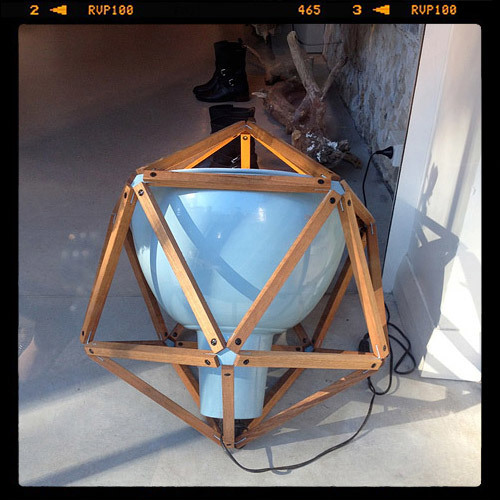 I'm always interested by the relationship between old and new. This idea is fabulous. It makes a vintage style light (of which there are thousands around now) new and unique and edgy and makes it a floor piece rather than a ceiling piece. I won't use the word "re purpose" but rather ingenious. It also confirmed my current obsession with aqua/turquoise and woody/copper tones.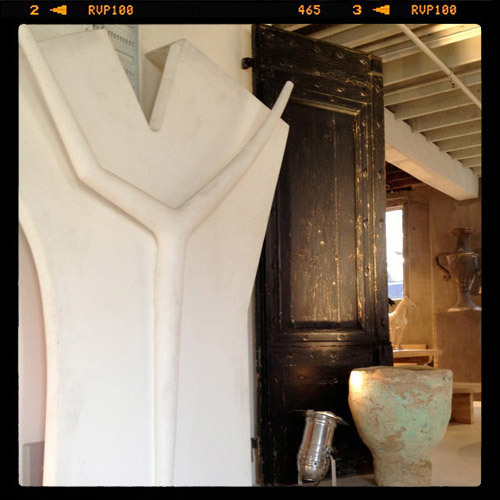 Again Surry Hills has inspired me. Our offices are up the road from
MCM House
on Devonshire St and they have such a sophisticated way of playing with scale. I love and relate to how they cross traditional and modern styles seamlessly and with gentle tactility.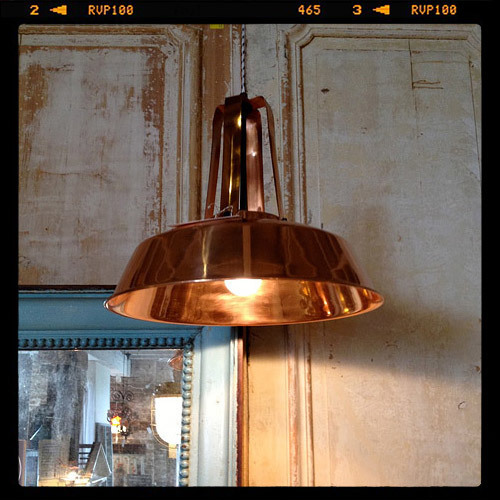 Here is the copper and turquoise again! A gleaming copper lampshade and bright a turquoise mirror. Warm and cool tones that are so happy together.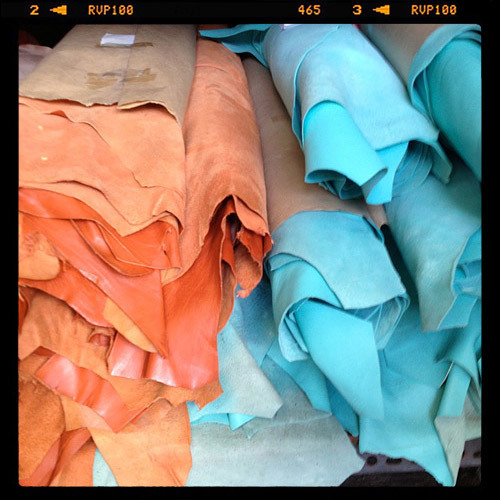 You've got the gist of my colour obsession and I found it again whilst searching for soft buttery leather for a job. It's so heavenly you can't help but touch it. I love factories and warehouses. When something looks this good on the factory floor, imagine how yummy it will be when it is made into something.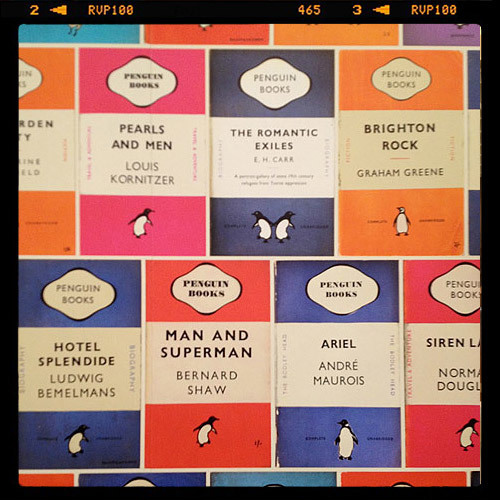 This is so cool! Penguin book wallpaper. You can have all your favourites surrounding you at all times reminding you of the value of reading and the gorgeous simplicity of a good old paper back. In the era of information overload it's a nice reminder of how things used to be.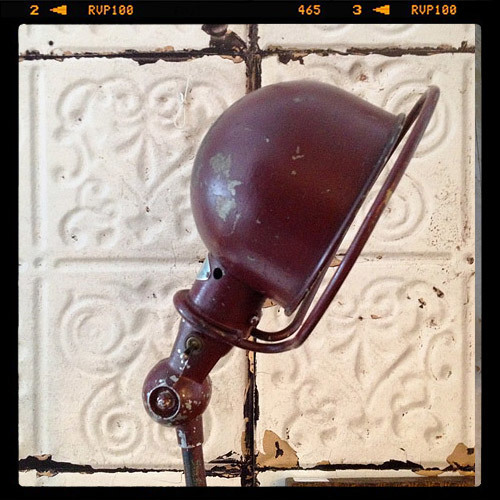 I found this at
Elements I Love
in Surry Hills. I love these vintage lamps that express age because they are like little people. I expect its little head to turn around and smile at me at some point.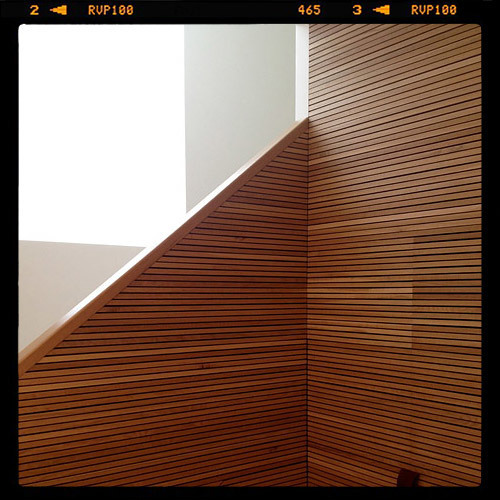 We've recently renovated and this is our stair detail concealing a laundry under the stair. It's my favourite part of the house for two reasons. The laundry behind (the most important room in the house) is really roomy and fantastic for our family of four and also the American oak slats just add so much warmth to the house. You see it as soon as you walk in and it's a lovely welcome.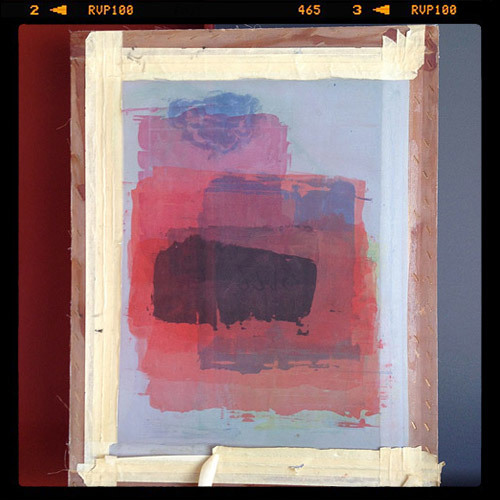 I've recently been involved in shooting an episode for
The Living Room
on Channel 10 (it airs 23rd August). We shot some pieces at the gorgeous studio of
Ella and Sofia
who make great wallpapers. I was so captivated by this screen. Forget the piece it was used to create - it's a piece of art in itself.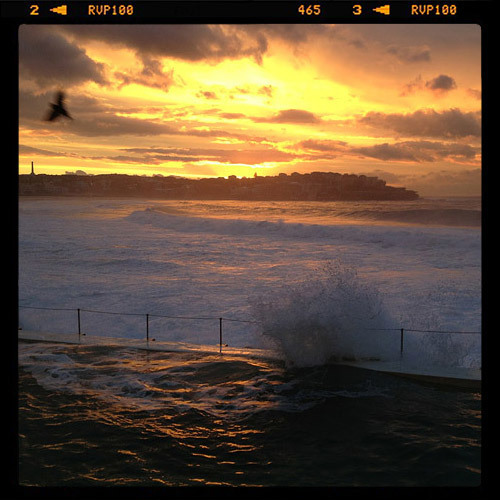 This is why I live in Bondi. Before the crowds come the early mornings are so magic (no filter). I grew up on the Northern Beaches of Sydney and just have to live by the ocean. This is Australian style.
For more of Romy's style, check out the Alwill Interiors website, or follow her Pinterest boards.