Florals? For spring? Groundbreaking. But actually, when it comes to Australian native flora, it is. Contrary to Miranda Priestly from
The Devil Wears Prada
, our vibrant native flowers have been a source of inspiration for many artists, most notably May Gibbs and her iconic children's story
The Complete Adventures of Snugglepot and Cuddlepie
. We discuss why our native flora is so special and give you tips on how to tastefully inject florals into your home.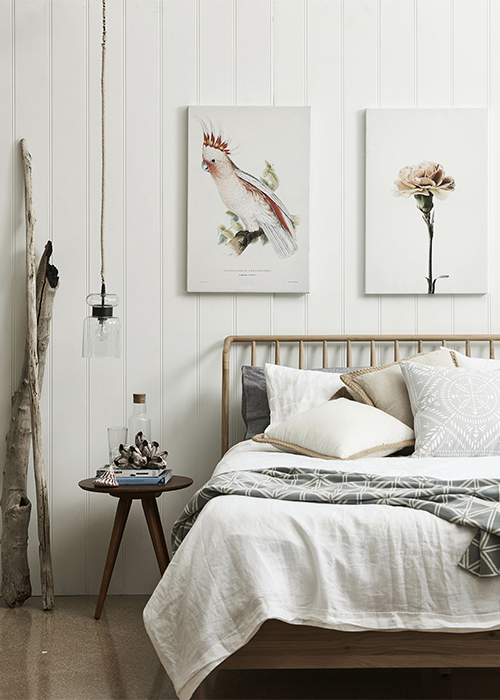 Be inspired by colour
There's recently been a resurgence of native flowers and botanical art in interiors. They're a great way to bring in pops of colour and can help achieve a distinctly rustic boho vibe. Our famous eucalyptus trees feature blossoms in a variety of reds, yellows, pinks and whites. Red, orange and yellow bloom from the candle-shaped banksia. Bottlebrushes boast pinks and reds, and there's nothing more iconic than our golden wattles. Then, there's the waratah's dramatic blood-red hue, so poignant that it takes pride of place on the floral emblem of NSW. Incorporating one or more of these incredible flowers is an easy way to play with colour and surround yourself with the comfort of the Australian bush.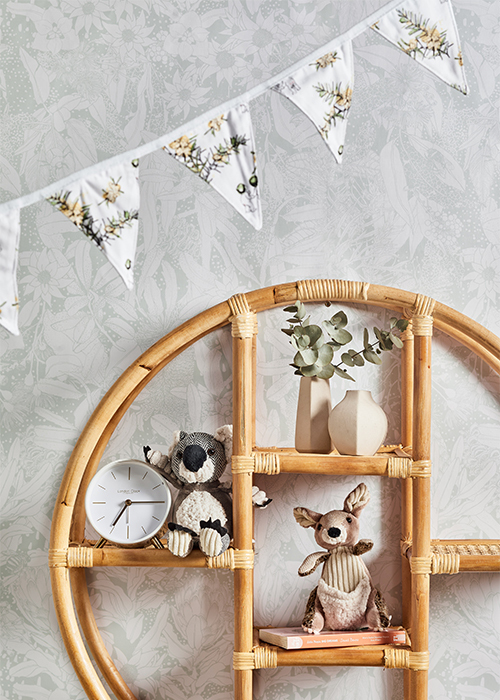 The May Gibbs influence
The world of gumnut babies, Banksia Men and Australian bush creatures created by May Gibbs has been a source of connection to country for Australians since they were first brought to life in 1916. Most commonly, they're used as inspiration for
nursery decor
, prints and
bedding
, but that doesn't mean that these characters and prints can't be incorporated in more sophisticated spaces. With muted colour palettes and hidden smiling faces, Gibbs' world is at home on
cushions
and
wall art
in any room of the home.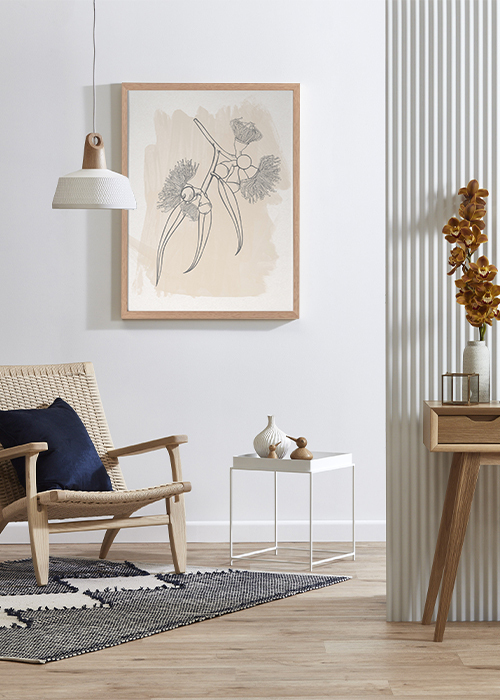 ​
Stylist tips
"For a soft and subtle nod to Australiana that has a modern twist,
botanical study sketches
are the way to go. Detailed with fine line drawings on watercolour backgrounds, they will bring a sense of calming nature to any room."
​

​"Temple and Webster's range of peel and stick
wallpaper
allows for a major transformation without the hassle of too much work. We love the Australian botanical prints available, from bold and graphic, to soft and dreamy. Peel and stick wallpapers are the perfect easy update for a feature wall in a bedroom that will bring the outside in."