Don't be left with a bomb site for a kitchen after the party's over. We show you how to get organised and keep tidy with prep and cleaning workstations that are as stylish, as they are practical, plus share tips to make the job easier.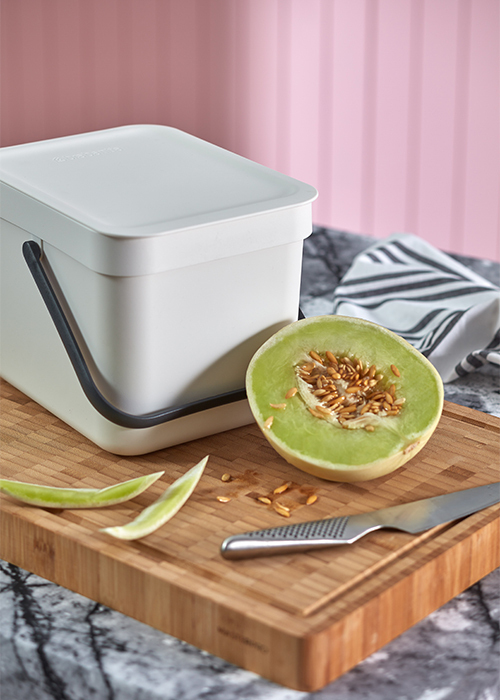 ​
1. Chopping station
Say goodbye to messy benches. When preparing food in large quantities, think like a chef and add some rigour to your chopping station. Large
chopping boards
work best, while an easily portable
compost bin
with lid allows for fast scrap removal, helping to keep your board clean and your production line seamless.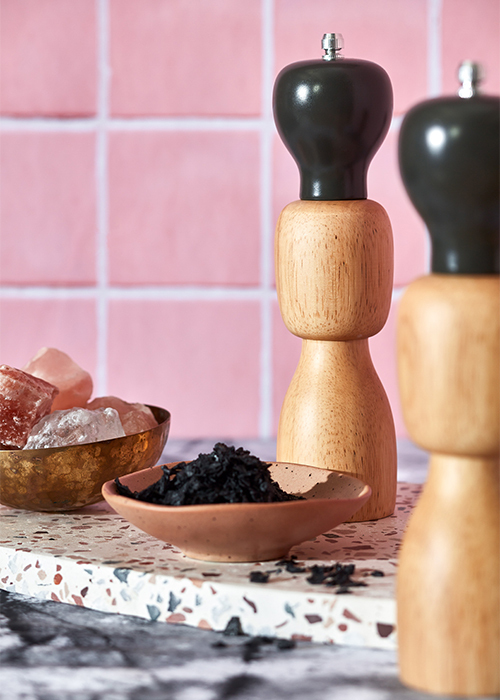 ​
2. Seasoning station
Even after preparing a beautiful meal, an ultimate host allows guests the opportunity to season their food, so why not make a thing of it? Consider offering an array of
seasoning
delicacies such as
black salt
, differently flavoured
grated rock salt
or a peppercorn medley.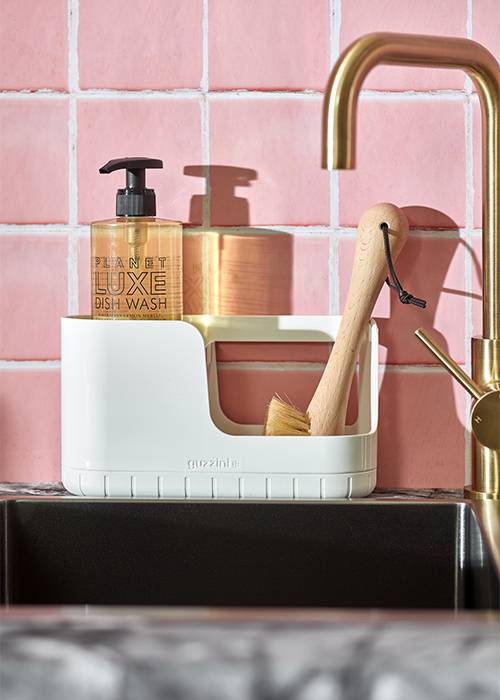 ​
3. Dishwashing station
While dishwashers are great, they can't clean everything. Handwash-only items such as sharp
knives
and fine
glassware
tend to accumulate en masse when entertaining, so equip yourself with the best (and prettiest) tools for the job. Selecting a streamline portable
caddy
with in-built drainage, avoiding harsh detergents and embracing dishwashing brushes in natural materials makes the usually daunting task of handwashing surprisingly enjoyable.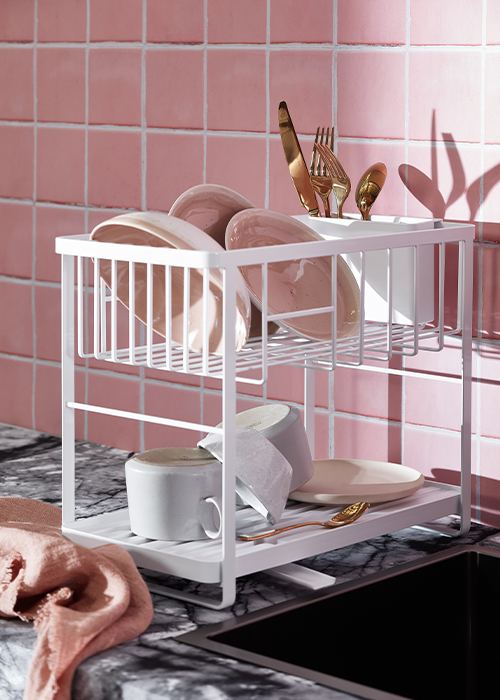 ​
4. Draining station
Even though it seems like an additional step, draining freshly washed items before cloth drying is much more efficient. Adding air drying to your regime also helps with sanitation because it prevents overburdening tea towels; staying dryer for longer reduces the likelihood of bacteria growth in moist fabric. Look for compact
drying racks
with two-tiers and catchment trays to maintain benchtop surfaces and free up precious space.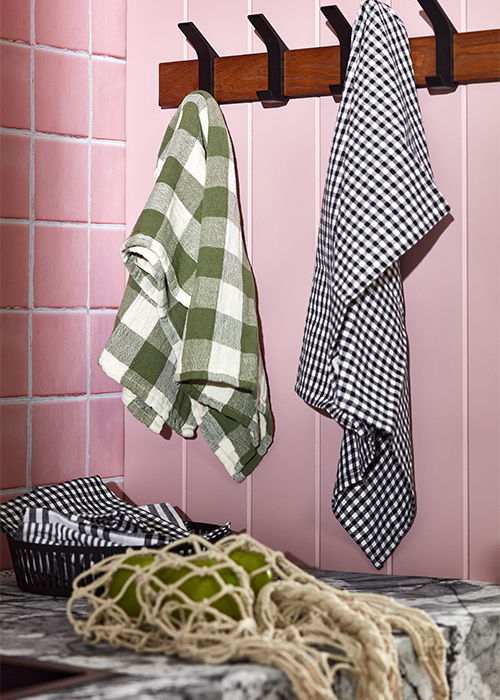 ​
5. Drying station
Catch remaining water residue from freshly drained items with absorbent
tea towels
composed of natural fibres and in timeless patterns and neutral colours to match any kitchen scheme. Elevate your drying station with chic hooks or
wall racks
in robust materials such as timber or rattan for a functional but polished workspace.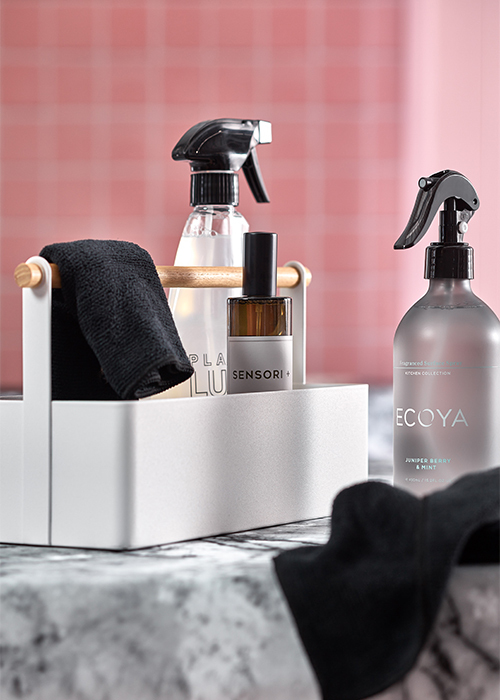 ​
6. Cleaning station
Curating the right products in an effortlessly transportable way minimises fuss while guests are present, and makes cleaning manageable after guests leave. A sturdy and durable caddy is your best cleaning buddy; choose an option made of water-resistant materials and that can be easily toted around.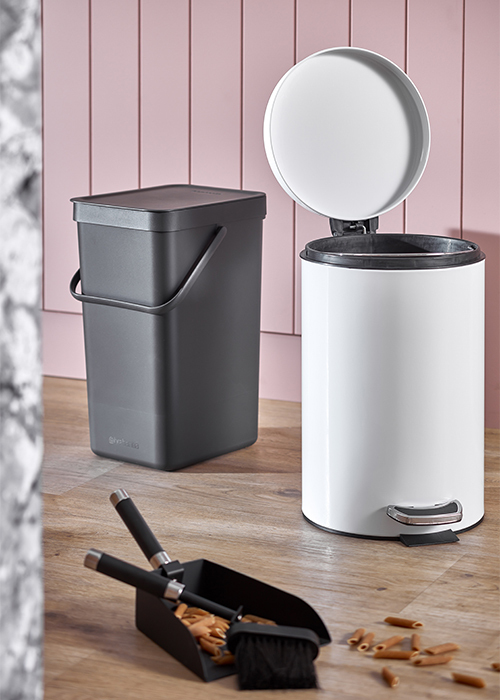 ​
7. Rubbish and recycling station
Refuse stations easily accessible by guests help with the cleaning process, but not necessarily the decorating. While utility is important, investing in good-looking
rubbish and recycling bins
make your entertaining space appear more elegant. Opt for neutral finishes and hard-wearing designs which either have handles for painless emptying or a pedal feature for quick disposal.
Tips to make cleaning after the party easier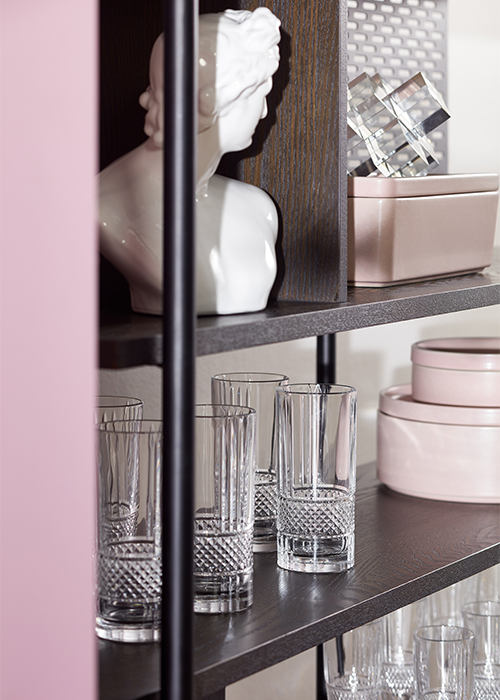 ​
Marry storage with display
Having everything ready to go once guests arrive is the trademark of every successful host. Avoid rummaging through cupboards and reduce stress by storing items within easy reach on
display
. Showing off collections of glassware,
crockery
and
food storage containers
makes for a decorative statement, while also allowing you to enjoy beautiful kitchenware year round, not just when entertaining.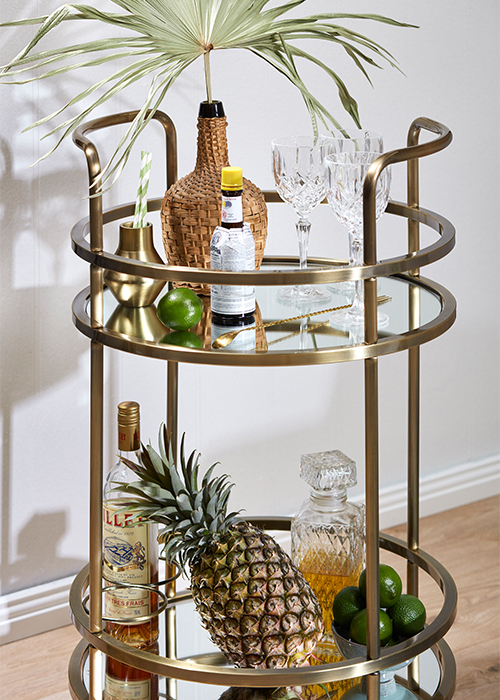 ​
Bring the bar to your guests
Give yourself one less thing to worry about by allowing guests to mix and pour their own drinks.
Bar carts
on wheels are both handy and classy, but drink spills are neither. Placing your beverage trolley outside protects flooring inside and diverts traffic flow away from the kitchen. Stick to premixed concoctions in drink
dispensers
and opt for versatile spirits to make life easier.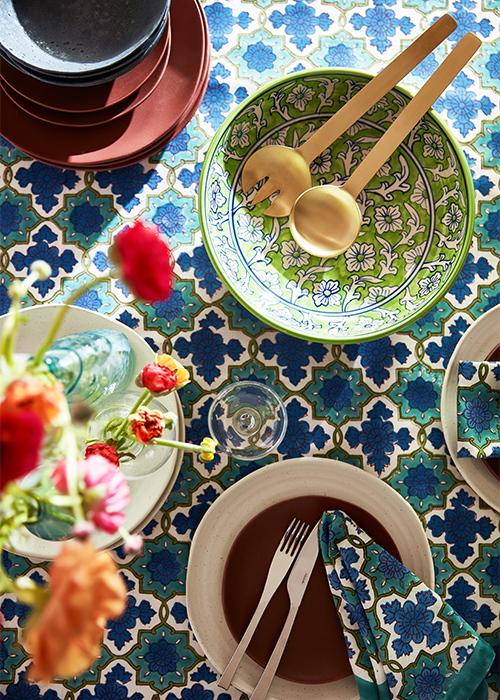 ​
Use a tablecloth
We all love showing off favourite furniture pieces, but when there's a crowd involved, dining tables are best left protected. Using a tablecloth protects furniture and also makes removing crumbs super easy. Make your
tablecloth
the star by choosing a patterned and colourful design or alternatively bring in neutral linen napery to blend seamlessly with any existing interior scheme.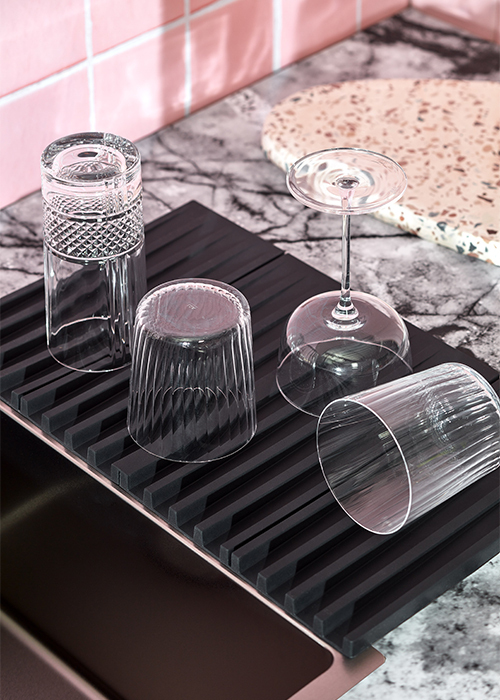 ​
Conserve counter space
Any opportunity to pack away items which occupy benchtop surface area contributes to clear kitchen energy. Adaptable to changing needs, impermanent solutions allow for ebb and flow during high kitchen usage. Foldable drainage mats and
knife blocks
are conveniently movable helpers that provide greater flexibility when entertaining.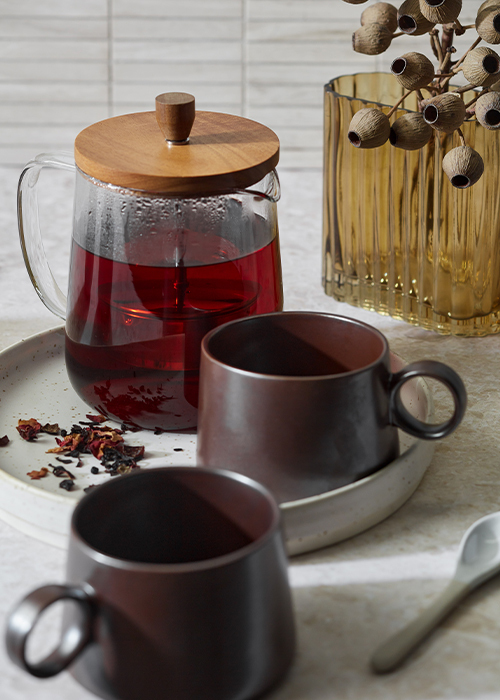 ​
Serve tea in large pots
Brewing individual teas for a crowd is a logistical nightmare. Your best bet is to simply prepare loose leaf batches in large
teapots
and encourage guests to help themselves. It also means you won't be forgetting who specified milk and who asked for sugar! As another option, consider making refreshing iced tea, best served over ice with mint garnish.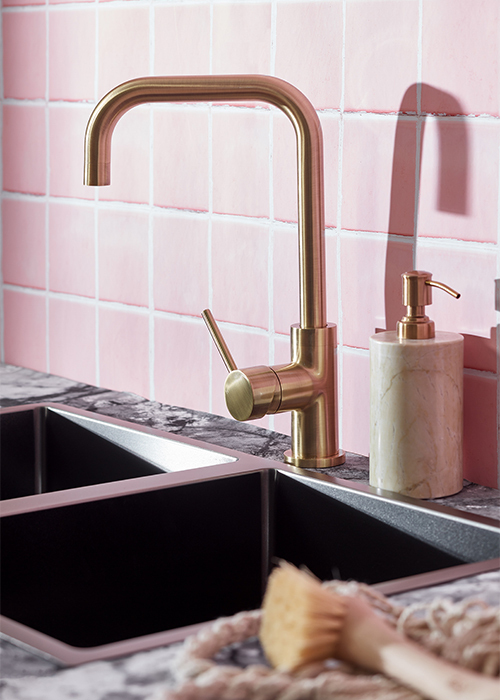 ​
Clean double as fast with a double sink
Having an effective system is key when cleaning on the go. By using one sink to rinse and one sink to wash,
double sinks
allow for efficient cleaning. Simply scrape leftover food and rinse excess before placing in the clean sink for hand washing (or dishwasher if you're lucky). It also means two people can act as magical dishwashing fairies at once.