From furniture and decor to design and layout, it can sometimes feel like there are a million decisions to make before you land on a satisfying living room look. We love scrolling through Pinterest and Instagram for ideas and inspiration, but for a starting point that speaks to our innermost tendencies, the zodiac can help distil everything down to a personalised style. We spoke to astrologist Wendy Blume to get the lowdown on how the stars can guide your living room style, whether you're planning a simple refresh or are ready for a complete overhaul.
​​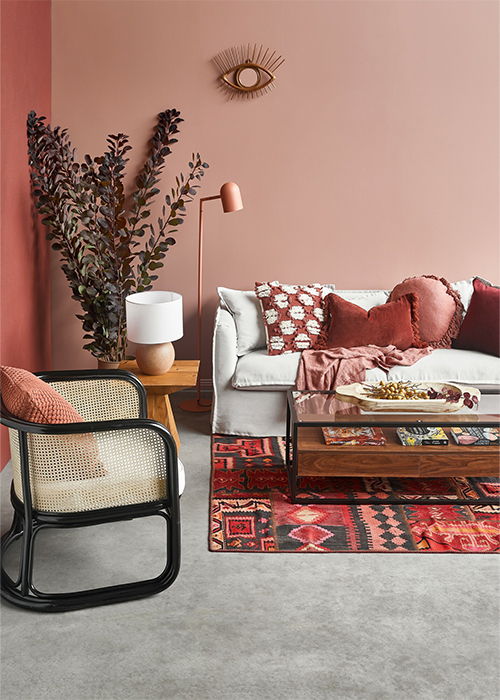 Aries, March 21 - April 19
Aries are bold and vibrant personalities, and their approach to interiors should follow suit. Splashes of saturated red will bring the fire sign's spirit to life, so determine what you want to highlight in your living room and focus on using colour to create wow factor.
Rugs
,
cushions
and
throws
offer an easy starting point, but ambitious Aries will feel equally at home with a crimson-coloured
sofa
or a statement wall.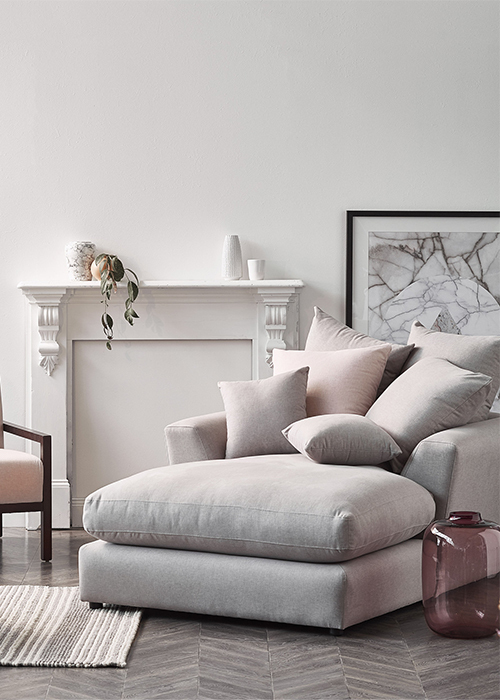 Taurus, April 20 - May 20
A calm living space is essential for Taurus, who thrives in tranquil environments surrounded by soft colours and peaceful places to curl up. When choosing furniture, comfort and quality is key, so focus on feel as much as look and go for pieces that invite you to flop into a state of complete relaxation—a generous
chaise sofa
is on the money. Ample room between
chairs
,
side tables
and your
coffee table
will create a flowing floor plan that you can move around freely.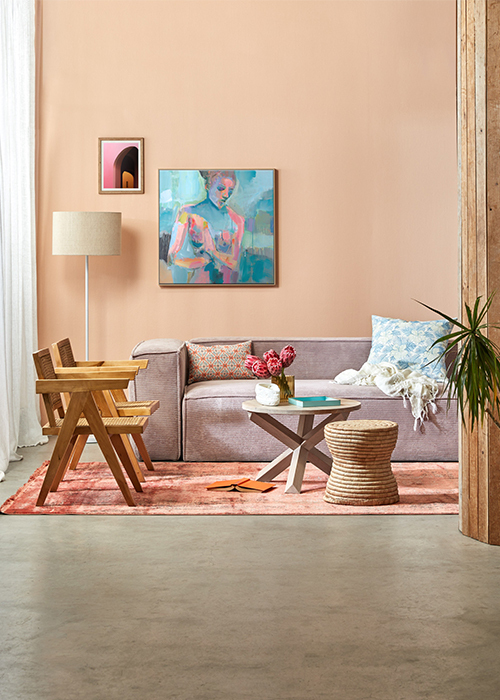 ​
Gemini, May 21 - June 20
This spontaneous sign needs pieces in their living room that can be shuffled and rearranged at a moment's notice. A pair of
arm
chairs
provide more flexibility than a second couch, and smaller
stools
and
ottomans
can act as extra seating when guests drop by (to create zones for conversation place seats to face each other). If there's no room to reorientate your furniture, play around with vignettes of small
ornaments
,
candles
or
vases
, and don't forget a bookshelf—Gemini is all about learning and ideas.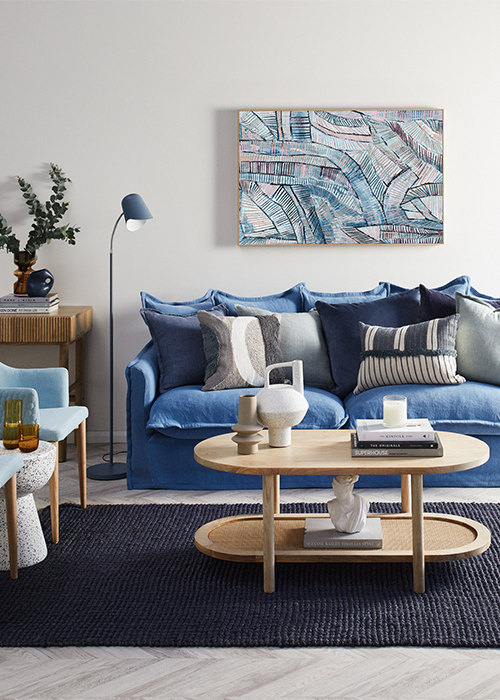 Cancer, June 21 - July 22
Cancer is represented by the crab, who shifts seamlessly between the sea and the shore, giving this sign a natural affinity with coastal and
Hamptons decor
. Look to ocean blues and whites, a breezy
slipcover sofa
and touches of silver that nod to Cancer's ruling moon. Being able to create an inviting space where the whole clan can gather is important to Cancer, and piles of cosy
cushions
, an
area rug
and
framed
family photos will help inject homely charm.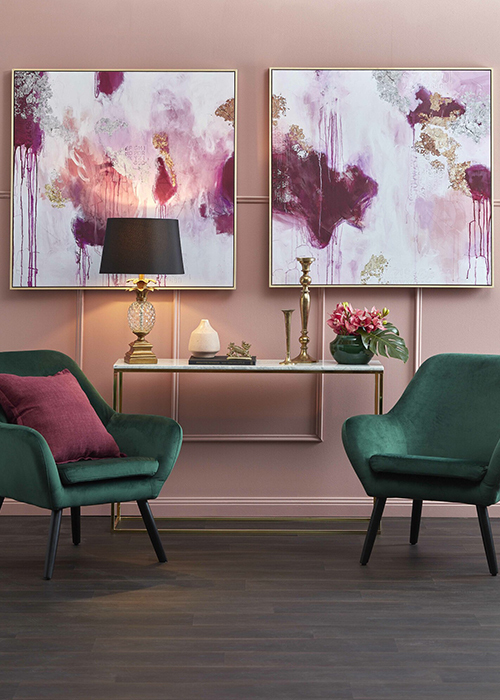 Leo, July 23 - August 22
Did someone say glamour? Leo rules the celestial jungle and loves a luxe home decor look that matches their charisma. Alongside rich upholstery and striking
wall art
, a
decorative mirror
will open up any living space and let you admire your home (and yourself) from all angles. With the sun as Leo's ruling planet, this fire sign is drawn to glittering gold, so don't shy away from metallic finishes. Glitzy? Yes. But Leo's luxe touches are thought out and can be as subtle as a
gold tray
that provides the perfect foil for the TV remote.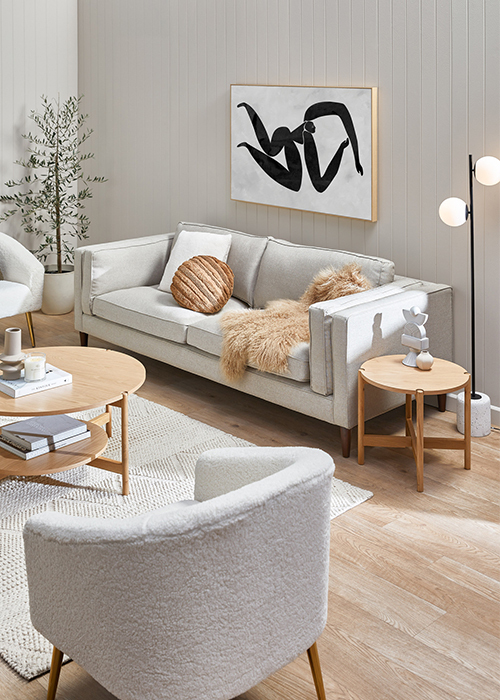 ​
Virgo, August 23 - September 22
Virgo approaches life with a systematic mind and will do well to take styling cues from Scandi design. This school of thought favours sleek lines, a neutral palette and blonde wood
furniture
that exude pared-back elegance. To imbue a minimalist living space with warm touches, mix linen
cushions
with a
faux fur throw
, and consider investing in a textured
boucle armchair
. Virgo needs everything to have its place, so use your living room walls efficiently with mounted
shelving
or a
bookcase
that keeps things organised.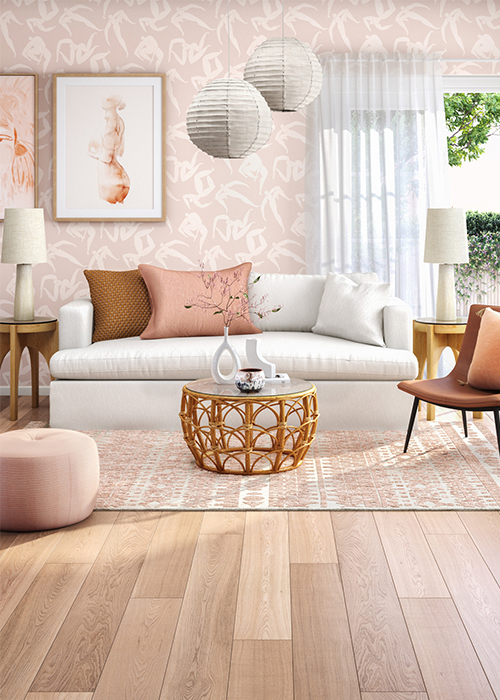 Libra, September 23 - October 22
Libra's fixation on equilibrium extends to the home and can be satisfied by striving for symmetry. Matching
side tables
and
twin lamps
can frame a couch, and these pieces should showcase curves that complement your innate desire for harmony. It's no surprise Libra is attuned to balancing feminine flourishes with grounded touches;
sheer curtains
that soften windows and figurative
wallpaper
appeal to Libra's ruling Venus without skewing saccharine.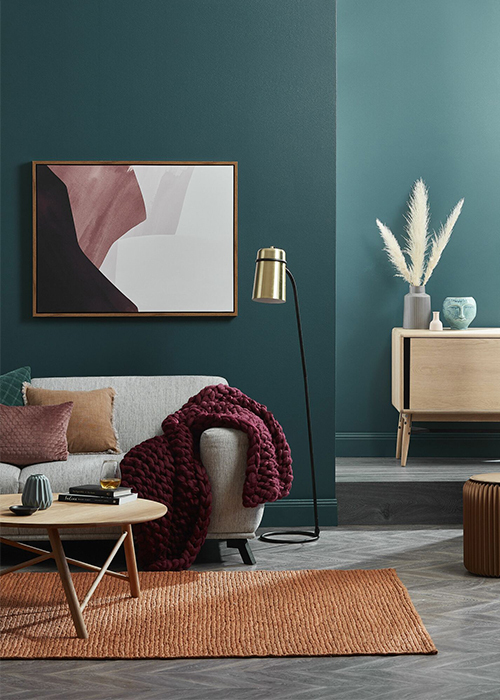 Scorpio, October 23 - November 21
Ever elusive, Scorpio is a mysterious character who naturally gravitates towards deep plum, burgundy and forest green tones. In the living room, paint these hues across
throw blankets
you can escape under and
wall art
you can escape into, plus a few opulent
velvet cushions
. A low lighting option is a must for Scorpio, who will choose a
floor lamp
or
scented candles
over switching on the ceiling lights every time.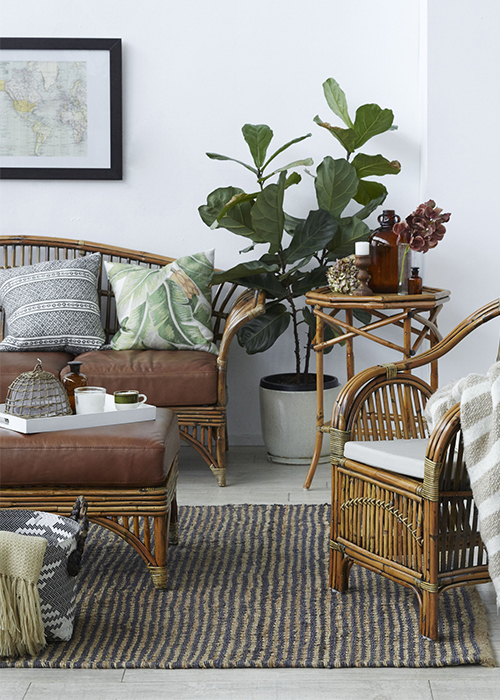 Sagittarius, November 22 - December 21
Wanderlust is at the heart of Sagittarius, who feels most at peace with decor that elicits a sense of freedom. Natural rattan is a great option for this sign and can be incorporated into a living room via
rattan
accent chairs
,
rattan
ottomans
, and
rattan
entertainment units
. Likewise, a jute or hemp
floor rug
and
greenery
inside the home nod to nature, while tables that proudly display treasures collected around the globe serve as special mementoes.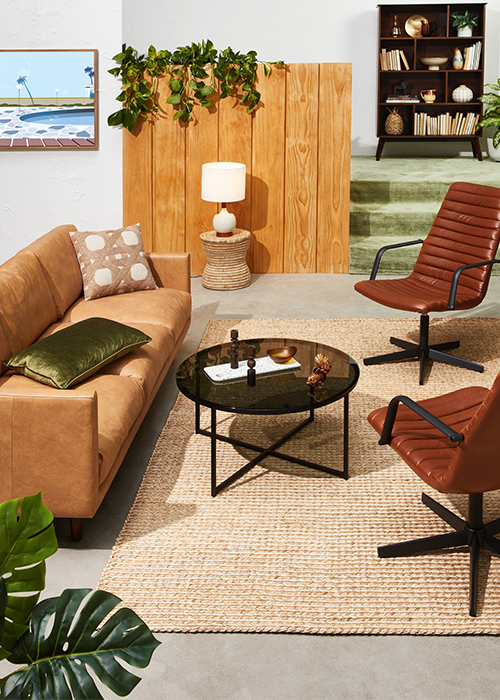 Capricorn, December 22 - January 19
Capricorn is the most responsible of the 12 zodiac signs with a penchant for tradition and pieces that exude history. From an aged
leather sofa
to a retro
magazine rack
and rounded
Mid Century coffee table
, rich brown and terracotta living room furniture with an old-school feel is a natural fit for this earth sign. Far from trend-driven, craftsmanship is more important to Capricorns who will do their best interior styling work by staying true to a refined style that heroes timeless materials and
vases
and
ornaments
with an artisanal feel.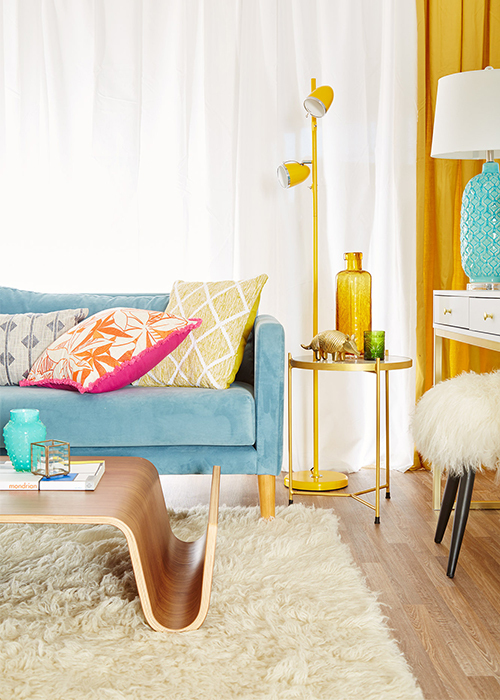 Aquarius, January 20 - February 18
Aquarius likes vibrancy and variety, and for interior design, that means a living room brimming with rainbow colours and touch-me textures. A
velvet couch
and
shag rug
? Yes, please! Modern materials such as metal and glass also suit future-facing Aquarius, who likes to do things differently, as do experimental shapes such as an undulating
coffee table
.
​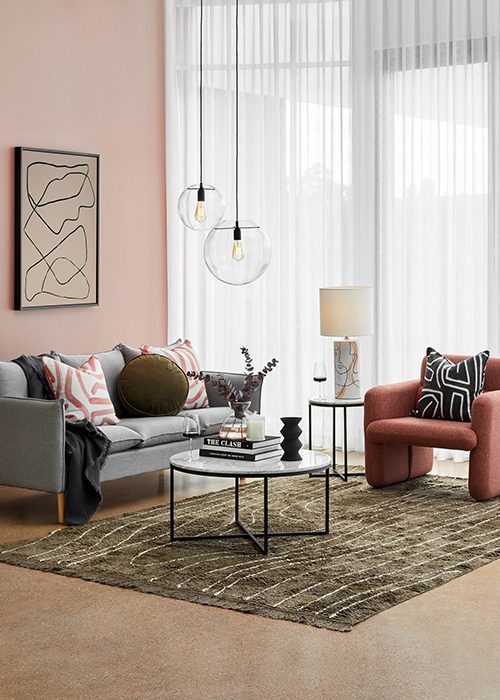 Pisces, February 10 - March 20
Creative yet calm is the best way to sum up intuitive and sensitive Pisces. A living room decorated with patterns will serve as food for the soul, cast in low-key greys and greens that mitigate the impact. Rather than fussy, flowery prints, try incorporating minimalist lines that repeat across a
rug
, graphic
cushions
and
wall art
. The same approach can be applied to light fittings—a pair of clear
spherical pendants
make a subtle statement.
For more from Wendy, follow her on Instagram, or Facebook, where she posts weekly planet updates.