Pinks continue to bloom in both fashion and interiors, but it's been moving towards more restrained dustier shades, and rosewood is just another example of this.
Rosewood is the moodier and more mature version of standard candy pink. Deeper than blush but less intense than maroon, this muddied pink sits within the red family opposite green on the colour wheel, making green a complementary hue of rosewood. Rosewood can be paired with different greens to harness its warmth and tone down its richness, a perfect combination for avoiding an overly sugary look.
Here, stylist Allira Bell explores how different versions of green influence rosewood, and shares how, and where, to best create these looks in your home.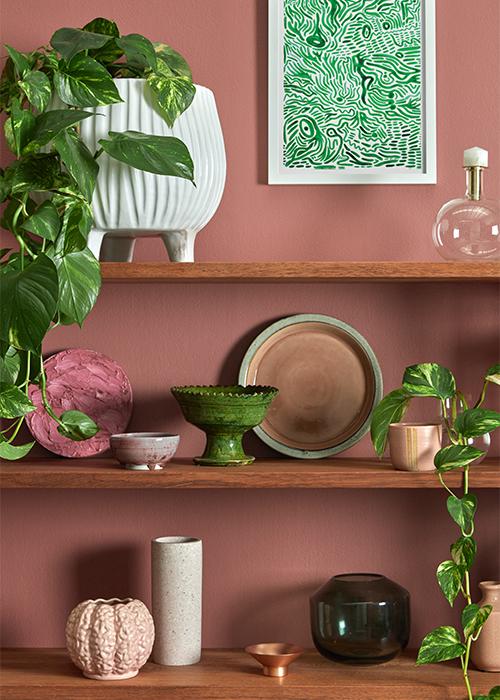 Rosewood & emerald green
Unleash your colour superpowers. Create a contrasting look by mixing the brightness of emerald green with the more subtle rosewood. Make a statement with your
shelves
and
bookcases
by limiting the palette to just these colours using
plants
,
wall art
and sculptural
vases
for a punchy, yet refined look.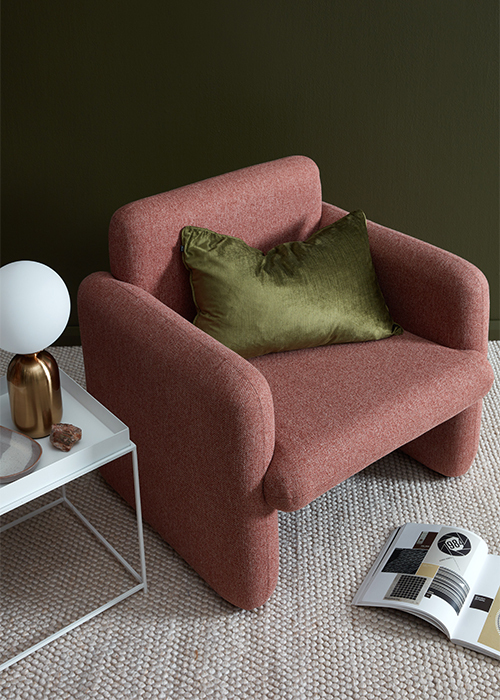 Rosewood & olive green
Craving some calm? Balance the warmth of rosewood with olive green. Natural and easy on the eye, this deep green provides stability and grounds lighter pink tones, creating an atmosphere that allows you to get lost in your thoughts. Consider this colour combination for quiet areas such as
reading nooks
. Simply combine a statement
armchair
and
cushion
in these hues for an earthy and calming look.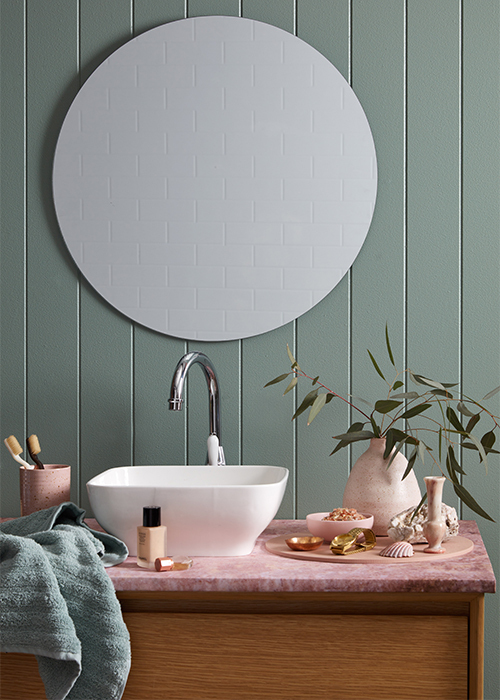 Rosewood & eucalyptus green
Bring out your feminine side and allow rosewood to blossom by combining it with eucalyptus green. Soothing and somewhat romantic, this colour marriage inspires softness and harmony through equally muted tones. Harness the softer energy of rosewood and eucalypt in wellness areas such as bathrooms with
bath towels
and
bathroom accessories
.
Other decorating ideas
If you're game, rosewood can work beautifully as a base colour, creating a warm and calming space. Alternatively, it can be easily layered into your existing colour schemes; try pairing it with soft greys, charcoals and ink blues in different textures such as velvet, linen and knit to create a soft and sumptuous look.