It's not a surprise that so many Australian homes are embracing open-plan living. Having a single expansive space uninterrupted by walls creates a sense of brightness and airiness, encourages togetherness, and allows us to entertain effortlessly. Having said that, open-plan living can also be problematic. When not planned carefully, there can be a sense of vastness, problems around lack of privacy and excess noise, as well as potential clutter and chaos.
Here, we share simple ways to divide an open-plan space into smaller zones based on their core function, whether it's relaxing, sleeping, cooking or dining. Start by addressing the primary functions of your open-plan space first, then apply these practical layout and decorating ideas.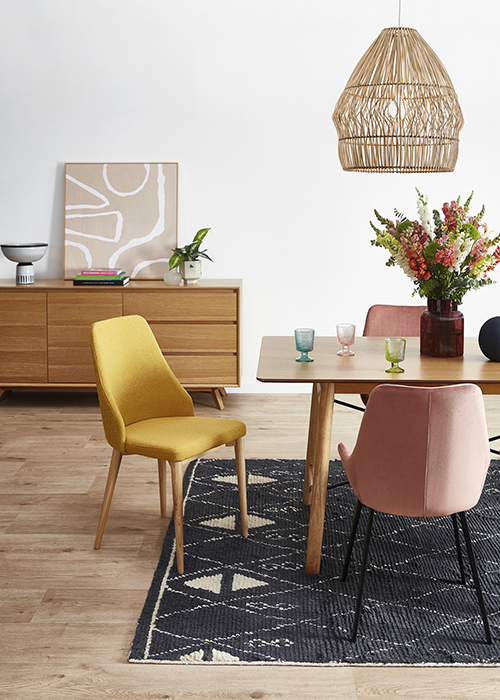 Create division with colour and materials
While visual continuity is important to have in an open-plan space to create cohesion and to avoid the space feeling too busy, everything doesn't need to match perfectly. Perhaps pick furniture of a particular style or work within a colour palette, but definitely differentiate each zone with different colours and materials to make them stand out more. Perhaps
paint
the walls around the dining area a different colour, or use
wallpaper
to define a reading nook. Can't be bothered with DIY? Use
wall art
strategically instead.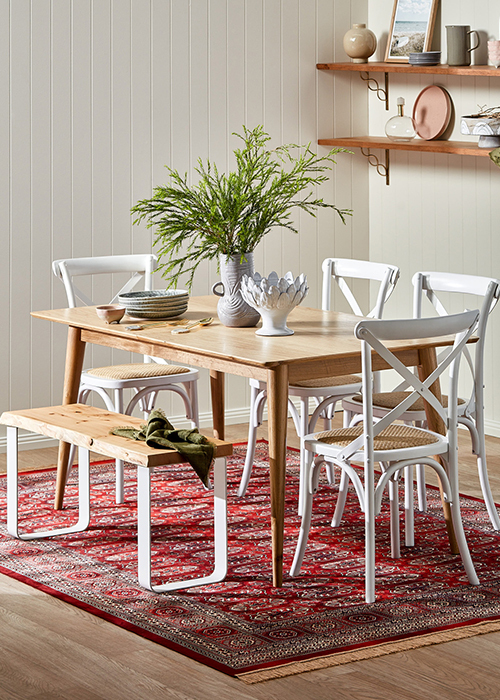 Use rugs to demarcate zones
Large
area rugs
are an easy way to not only create individual zones, but to also provide visual interest, softness underfoot, warmth, texture, and, it also helps to absorb noise. When choosing multiple rugs for your open-plan space, consider similar tones and styles for visual continuity.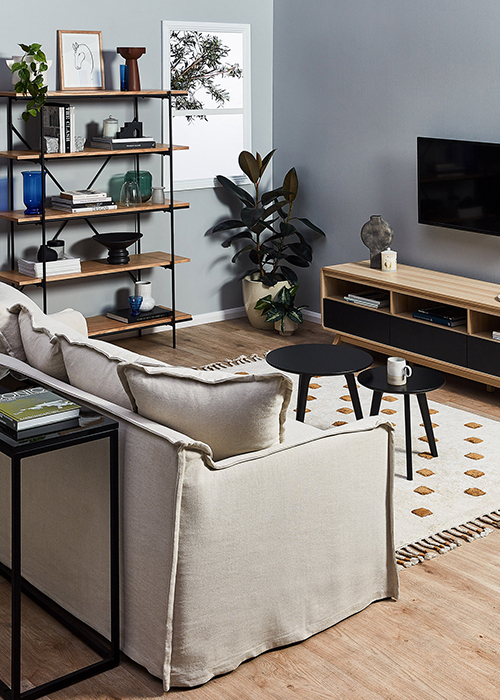 Consider placement of the largest pieces
The
sofa
is often the largest piece of furniture in an open-plan living area. While it's tempting to push it against a wall, a sofa can be a great way to divide an open-plan room into the relaxing zone and the cooking and/or dining zone. Add a large rug under the sofa and complete this with a
floor lamp
to give the area a sense of purpose. Also, consider sofas with low backs to allow for clear sightlines through the open-plan space.
Similarly, the
bed
, which is the largest piece of furniture in a bedroom, doesn't also have to butt up against a wall in a large room or studio apartment. In fact, you could float the bed in the middle of the room and even use the
bedhead
as a divider.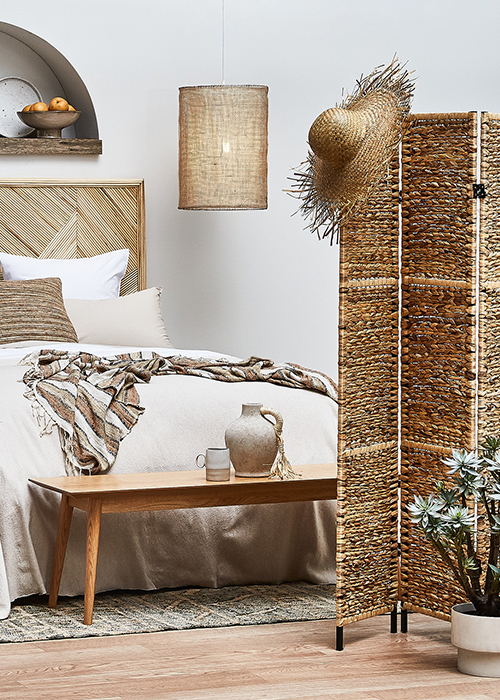 Use furniture to divide the space
Obviously,
room dividers
or divider screens offer the perfect solution for creating separate zones within an open-plan space, but it doesn't have to be as obvious as that. Open
bookcases and shelving units
styled with
plants
,
vases
and
ornaments
can function just as well as a wall, while allowing natural light to pass through, a bonus for smaller open-plan spaces such as apartments.
Console tables
are also useful for framing zones and acting as barriers between spaces.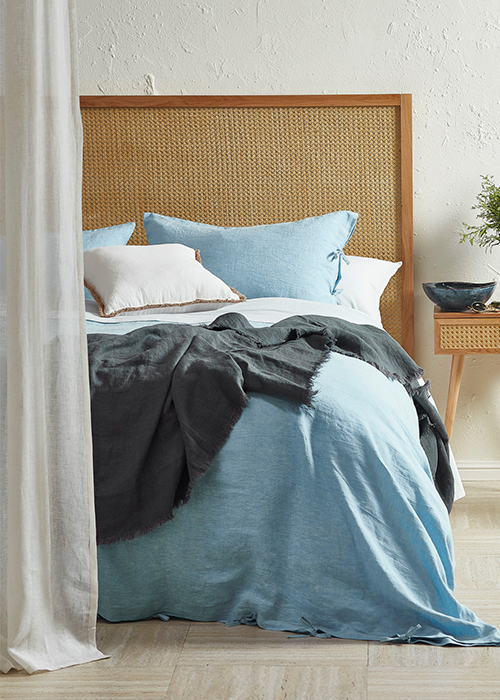 Use curtains to divide the space
While it may not suit everyone or all open-plan living spaces,
curtains
can be especially useful to create privacy for the bedroom area of studio apartments. You could even opt for a
canopy bed
or four poster bed to provide the framework for your curtains.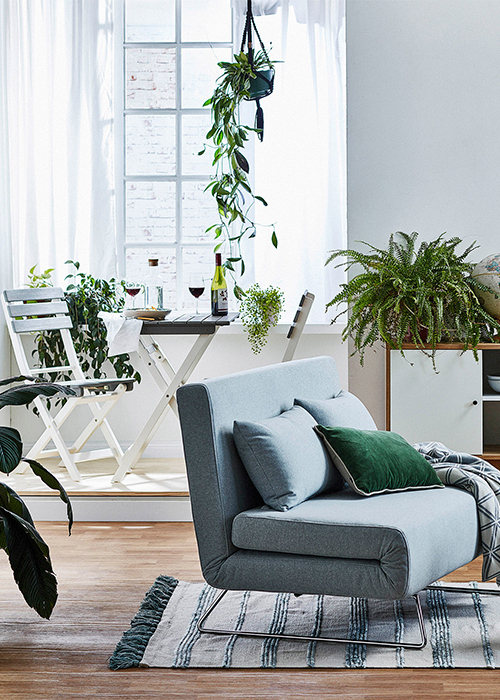 Make full use of nooks and corners
Don't forget to maximise the full potential of your open-plan space; that means also considering how to give purpose to awkward corners and split levels. Instead of ignoring these nooks, turn them into reading zones, play areas for the kids, quiet work spaces or even alternative dining spots.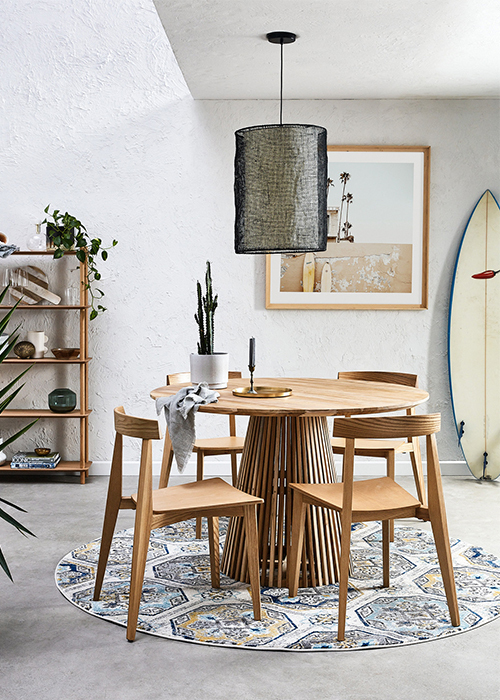 Think vertical too
You may not necessarily have the ceilings to work with, but you can still create vertical interest to your open-plan scheme by creating different layers of height using
pendant lights
,
floor lamps
,
faux trees
or even tall decorative objects. Strategic placement of these items will easily demarcate zones and help you break up a large open-plan space.