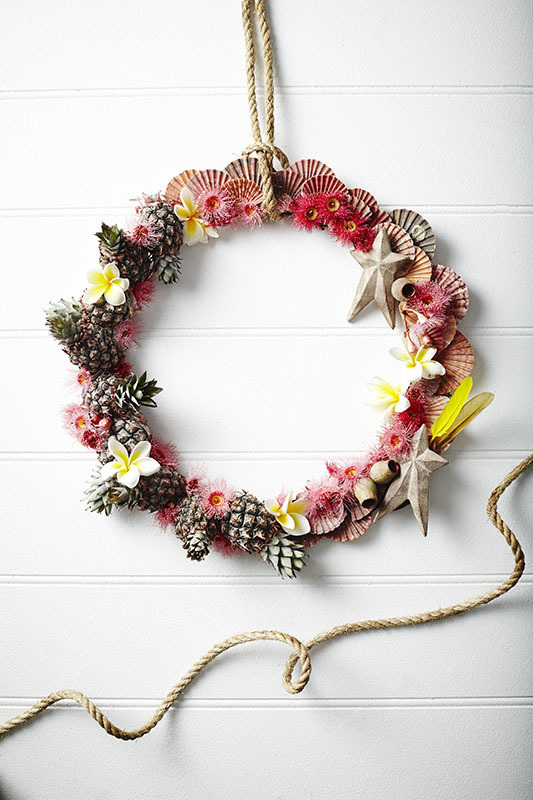 We asked T&W stylist Adam Powell to create three different wreaths to celebrate the season. Editorial Assistant Jodie Draper explains the first of his DIY designs - perfect inspiration for a Christmas crafternoon, and beautifully captured by photographer Natalie Hunfalvay. Don't worry, we've already pinned it - find it on our Wreaths board on Pinterest.
The Concept
Christmas on the coast. The best of Australia in one endless loop. This wreath, he says, encapsulates completely his idea of summer.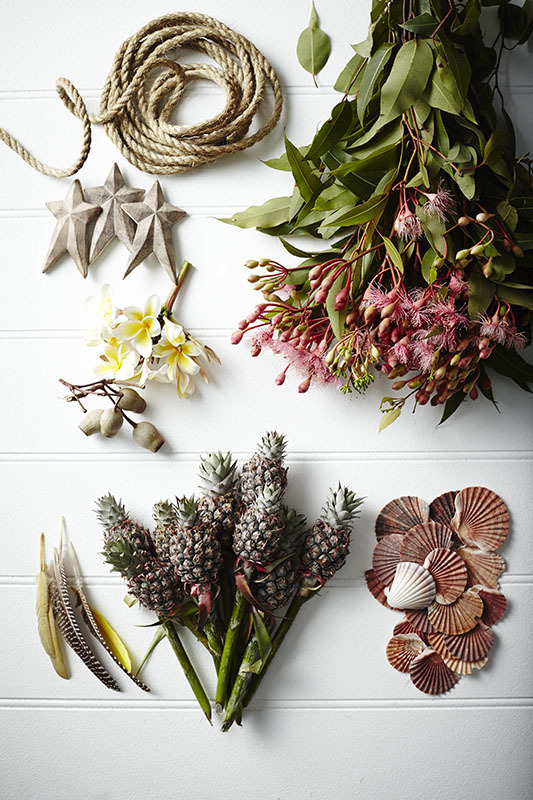 The Materials
Essentials: a wreath frame (this wire one is from
Spotlight
) and a hot glue gun.
Heroes: Adam used foraged shells and baby pineapples from a local florist.
Fillers: frangipani flowers, pink flowering gum, feathers and whitewashed stars.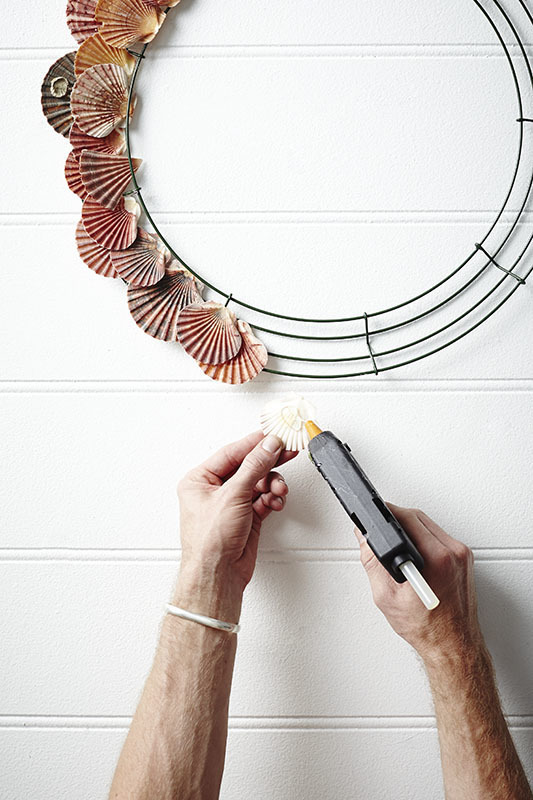 The How
Start by using the glue gun at attach the larger elements to the frame, then place the medium elements, finishing with the smallest blossoms, aiming for a balance of elements overall.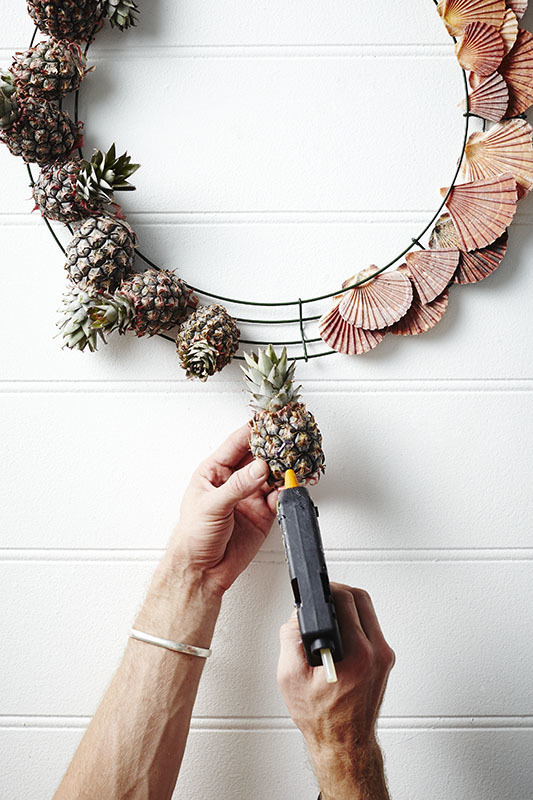 The Key
You'll need two substantial decorative elements as the base of your wreath. Distribute these slightly unevenly for the best aesthetic – somewhere between a third and a half of the circle. The shells and pineapples will easily last for a few weeks, but replace the flowers as necessary to keep things fresh.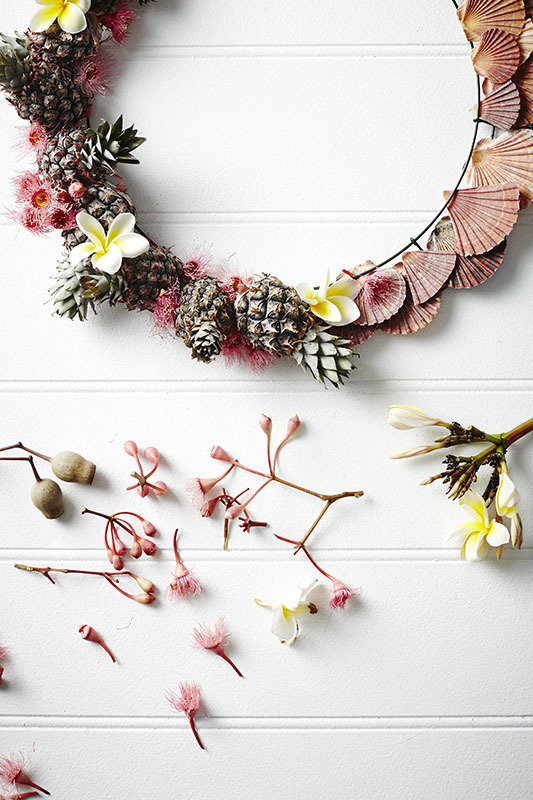 The Alternative
Try a similar style using fruit, such as lemons with bright green leaves. Just make sure that you change up the colour scheme to suit your larger items.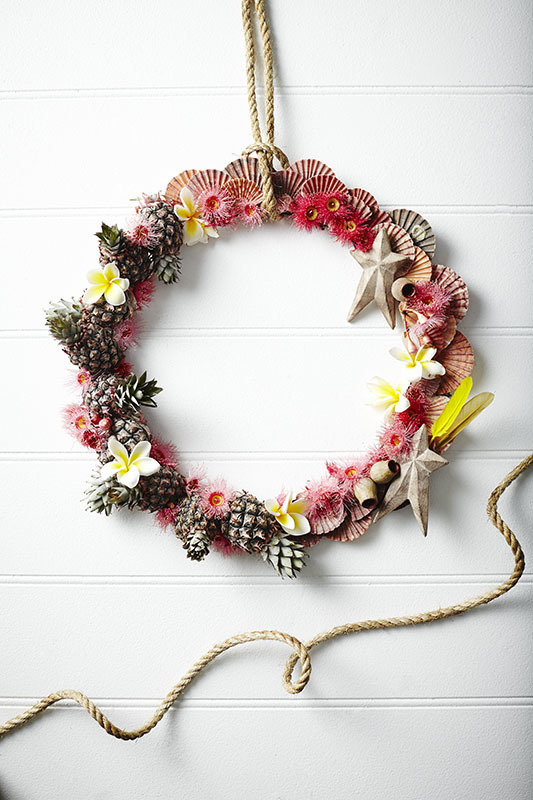 The ta-da moment
Use natural rope to attach the wreath to your now-festive front door for a final coastal flourish.