Finding the right
blinds
for each space in your home is a monumental task. There are rooms that you want maximum privacy for without skimping on lightflow; rooms that get steamy and might compromise the condition of window treatments, and rooms where you want full light versatility. We break down the best blinds selection per room depending on your needs.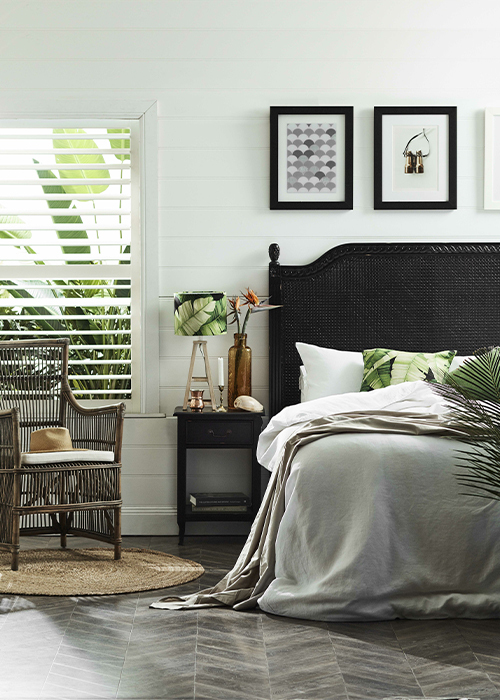 ​
Best blinds for your bedroom
The bedroom is one of the most utilised rooms in the home. It's where you go for sleep but also to recharge in your own space during the day and, in some cases, it can double as a home office. Because of this, access to different levels of light is imperative. If you're only using your bedroom for resting,
Venetian blinds
are great for privacy control and can block out all light to allow for those much-needed sleep-ins. If you need to use the room during the day, double-layered
Day and Night blinds
are the perfect option. The semi-opaque first layer will let the light in, while still giving you privacy, and the
blockout
top layer will ensure that you're not rudely awakened by the morning sun.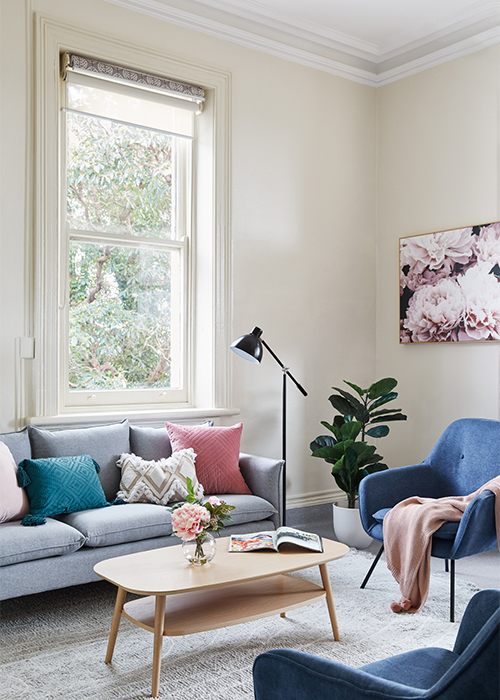 ​
Best blinds for your living room
The space where everyone comes to gather, the living room also requires light versatility. Depending on your window placement, light during the day can either bathe the room in a comfortable glow or can cause reflections on the TV, getting in the way of some important viewing. If window access is important for features like sliding doors,
roller blinds
are the visually clean and easy to use option. For living areas with traditional features like bay windows, Venetian blinds afford you the privacy you need, while looking pleasing to the eye.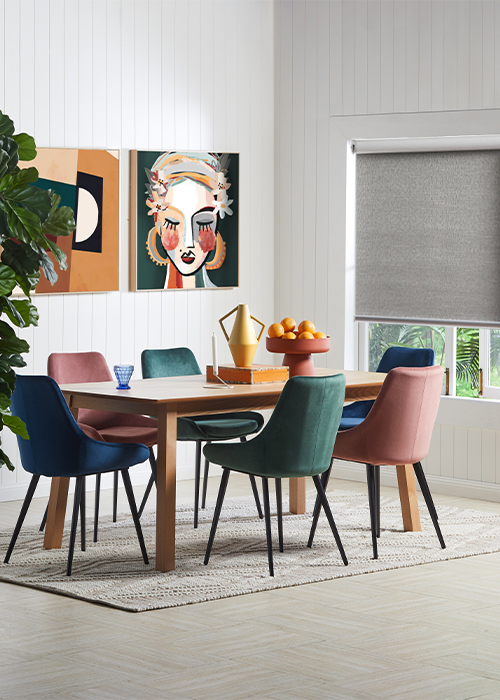 ​​
Best blinds for your dining room
Whether you use your dining room frequently or for special occasions, the window treatments you pick will affect the feel of the space. For a more formal setting, Venetian blinds will allow traditional features to shine and afford you privacy without skimping on light flow. For a more contemporary or commonly used space, roller blinds will give you ease of movement and let other elements take centre stage.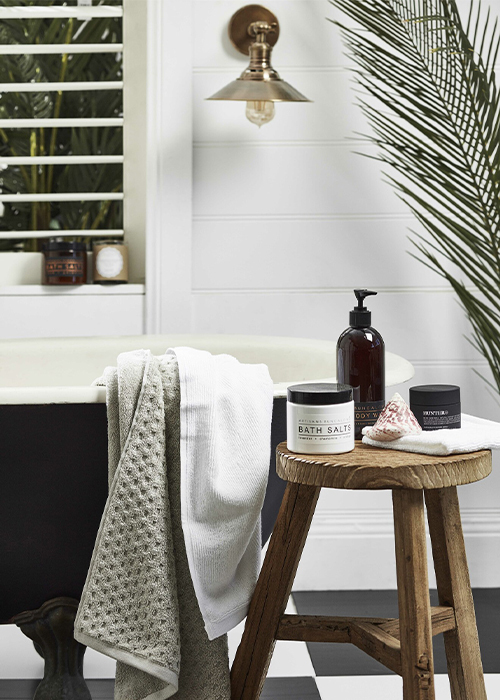 ​
Best blinds for kitchens & bathrooms
The most important characteristic when considering blinds for wet zones is the material. Anything that doesn't hold in moisture or facilitate dampness is the best option, so look for PVC or aluminium Venetian blinds. Venetian blinds also allow for steam to escape through open windows even when the slats are partially lowered, giving you privacy and optimal ventilation.