Apart from beds and sofas,
dining tables
are probably the next big-ticket item that you'll be purchasing for your home. In addition to being the foundation furniture for mealtimes and gatherings, dining tables are often the focal points of living areas, working extra hard as homework, home office and craft zones. Given the prominence and functionality of this furniture piece, it's worth making the investment into a quality dining table that can grow with your needs and lifestyle. Here's what to consider when buying a forever dining table.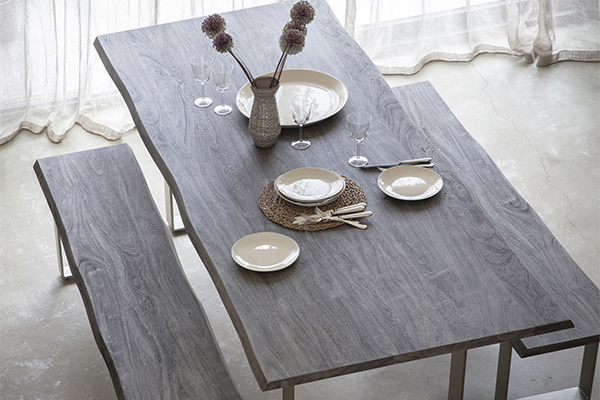 Hardier materials
Obviously, if you want a dining table that will stand the test of time, you'll need something made out of sturdy stuff. Think solid hardwood such as oak, beech and teak, which age beautifully. More cost-effective options include rubberwood from the maple family which has a lovely blonde to medium tan colour.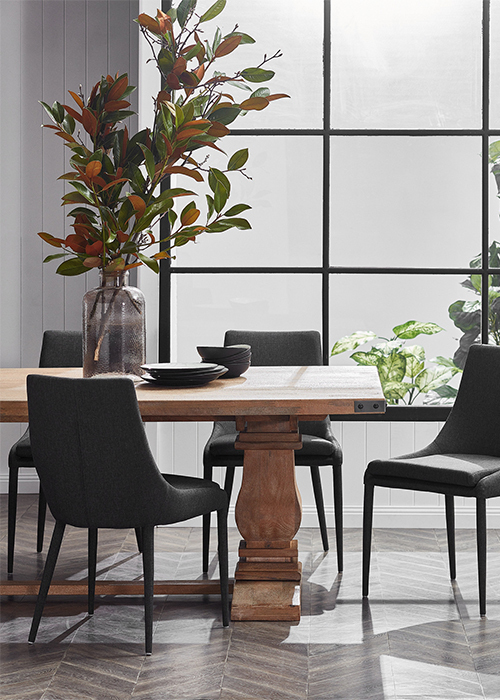 For less hefty price tags, consider composite woods such as plywoods and MDF, although these options aren't as strong as hardwood. Having said that, many Scandi dining tables are available in plywood and are still perfectly functional and elegant. As a compromise, you could always consider a dining table that mixes hardwood with composite wood, so for example, solid wood legs with wood veneer tabletops.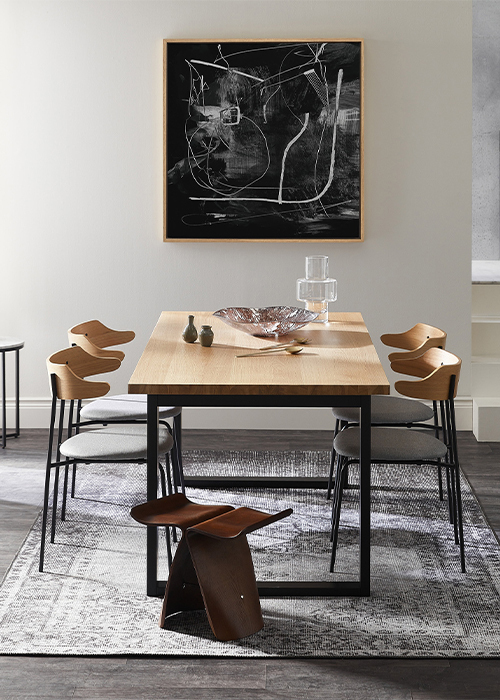 Glass dining tables go with many different decor styles and are great for adding brightness to smaller spaces. Many glass tabletops are made with tempered glass which means the glass is both scratch- and heat-resistant. Just be prepared to wipe it down regularly to remove fingerprints and watermarks.
​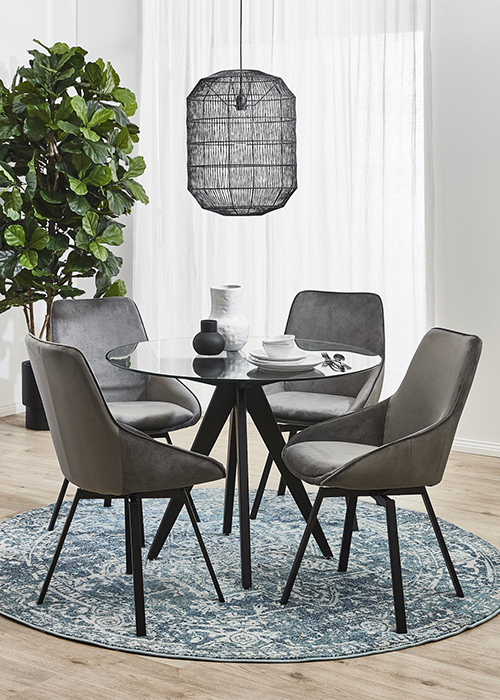 Marble dining tables are beautiful statement pieces but they are heavy and bulky which isn't ideal if you live in a rental or are looking to move again in the near future. You also have to be careful of staining the marble so if you do invest in one, use placemats and watch out for knocking over glasses of red wine.
Classic styles
Obviously, when it comes to your forever dining table, you want something that you love, but avoid the temptation to choose anything too 'out there' or on-trend. Instead opt for classic colours and materials that don't date and are versatile enough to blend seamlessly with other different styles of furniture and decor. Generally, you can't go wrong with the following styles of dining tables: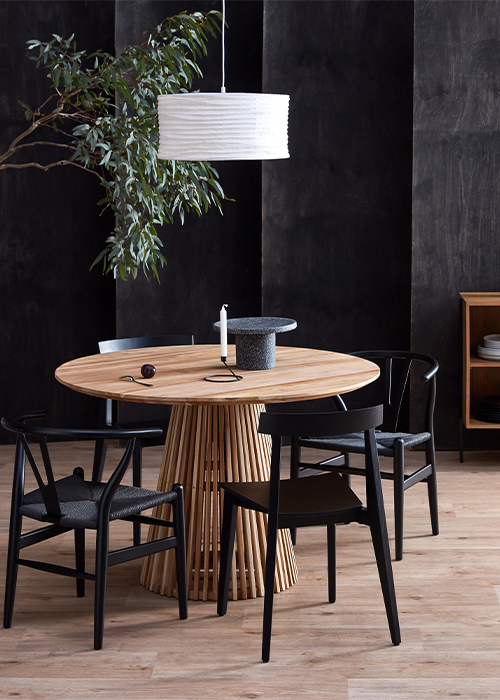 Scandinavian
- streamlined, contemporary, light-coloured wood
Country & Farmhouse
- classic, elegant, solid wood
Industrial
- rustic, urban, distressed wood or dark metal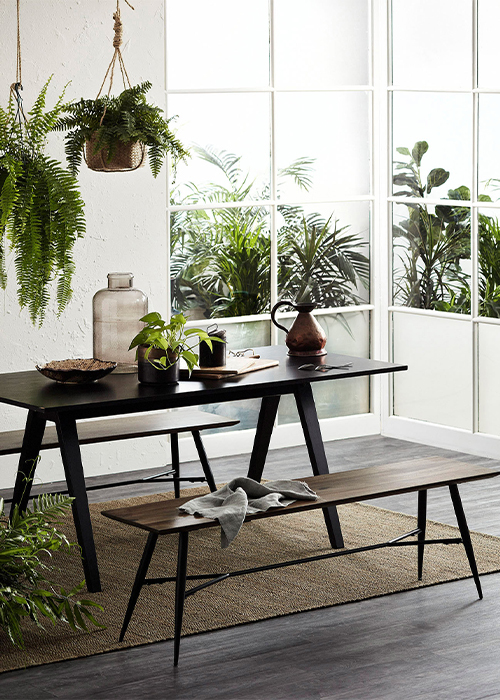 Suitable sizes and shapes
When buying a dining table for the long-term, think ahead and consider a size and shape that can grow with your needs and lifestyle. It's generally best to go as big as possible to keep all your options open. If you don't entertain often, but want to have the option of creating more room for guests when the occasion arises, consider an
extendable dining table
.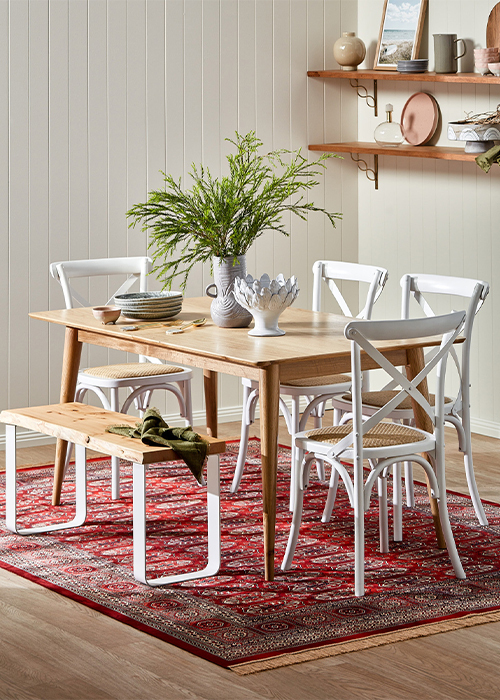 Rectangular dining tables
are the most common shape and work well in long or narrow rooms. When looking at rectangular dining tables, don't forget to consider the width especially if you enjoy entertaining; you'll need the extra space for platters and extra glasses.
Round dining tables
are ideal for creating more intimacy and are a good solution for smaller spaces and square dining areas. They also allow for more flexibility in terms of seating, fitting more people around the table.
​