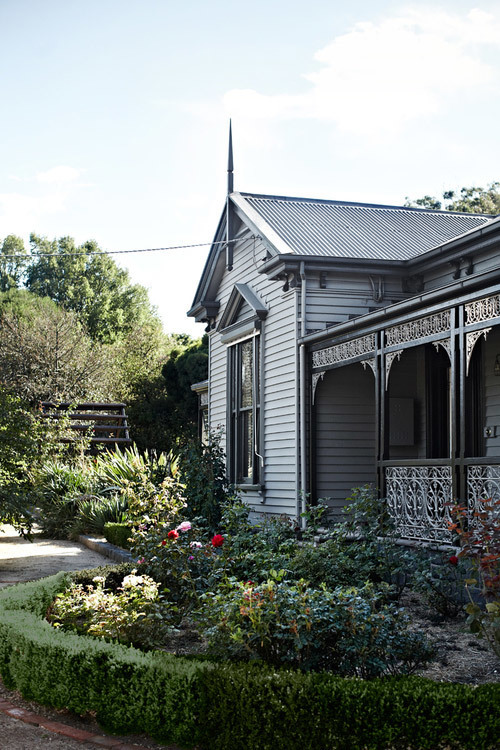 Tracie Ellis, the founder and creative director at AURA, shares the story of her country home in Kyneton, Victoria, along with beautiful images by Sharyn Cairns. Ellis House is available to rent.
You looked for a long time for the right property. How did you know when you had found the right one?
I don't know if we did, really. We spent about a year and a half looking at much smaller houses, more for a weekend retreat and a B&B business, but as the time went on we met more people and loved coming up each weekend - so much so we began to think more about a house for an eventual move. Could this be our retirement and future? A couple of weeks before we saw this house we missed out on a property we loved at auction, then the real estate agent asked us if we wanted to see a house that was slightly larger. This was not a weekend getaway, or a project, this was a commitment for the future. We love this house so much - things happen for a reason.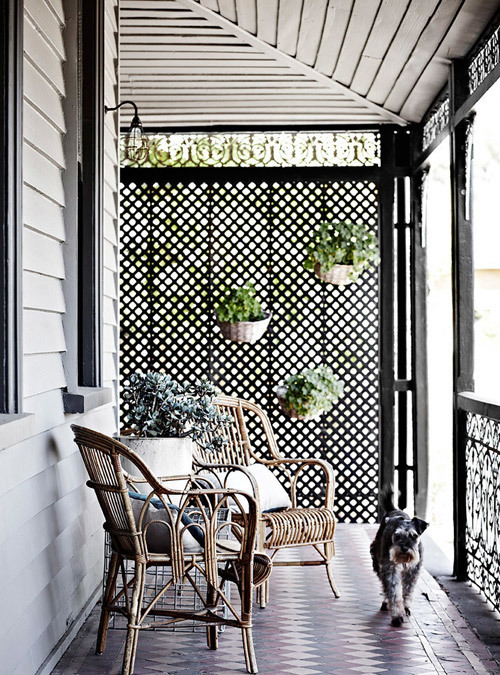 What did you have to do the exterior in term of reworking the existing palette?
Only the front façade of the house had been painted when we brought it and the barn had been undercoated. The house was a natural tone with brown trim, the natural colour was ok but as most of the house was in need of some hard labour to prepare for the new paint we made the decision to paint the whole house & barn. The colour as it was made the house stand out and I wanted it to blend in and become part of the garden and surroundings.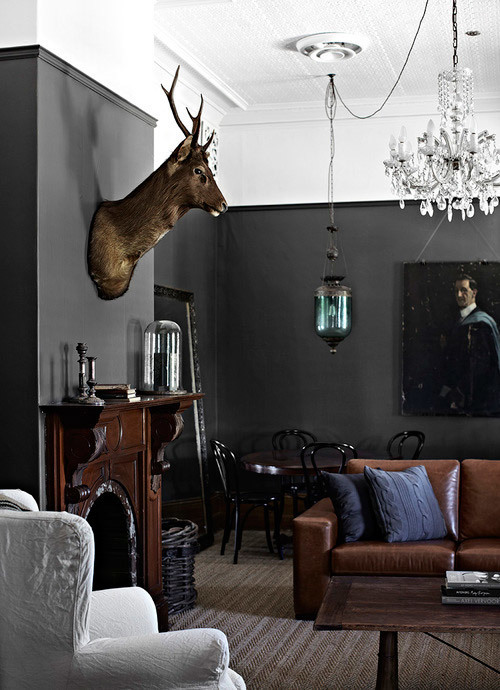 You have made bold use of dark paint colours on many of the walls. How did you decide what colours to use and do you have any advice for people thinking of taking the same decorative step?
I was very inspired by Belgian interiors with their deep, moody, natural colour palettes. I made several mood boards and had so many ideas. I have a clever friend, Amanda Lynn, a very talented interior designer who helped merge all of my ideas into one. Amanda is a colour specialist and like me is not afraid of colour. The overall size of the house allowed us to use some very dark colours, which may not work in smaller spaces. We were going to wallpaper the large lounge but when I couldn't find what I liked Amanda suggested we paint it full strength Gravel, so I did. My husband was in shock as we painted over the beige walls – but agrees it looks amazing. To use such bold colours it is important to stay in the one colour palette and use shades of the same colours.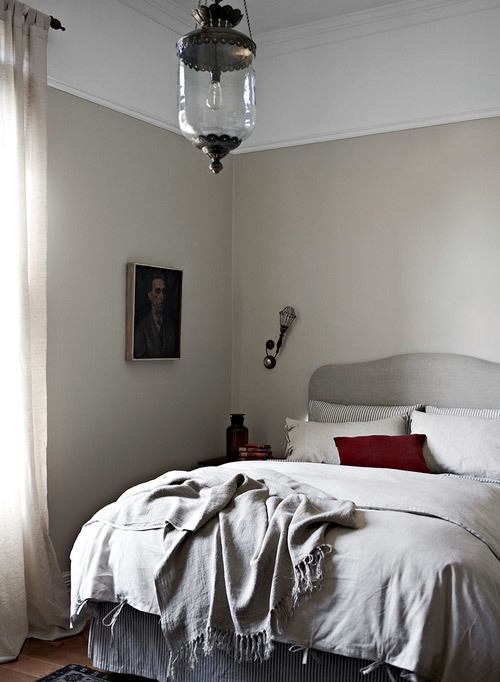 The house feels wonderfully curated and styled. How did you approach the decorative objects within the space?
I shopped with furniture in mind, and those mood boards. I wanted the house to be for us and also for our guests to feel inspired, but totally comfortable without being too "designed".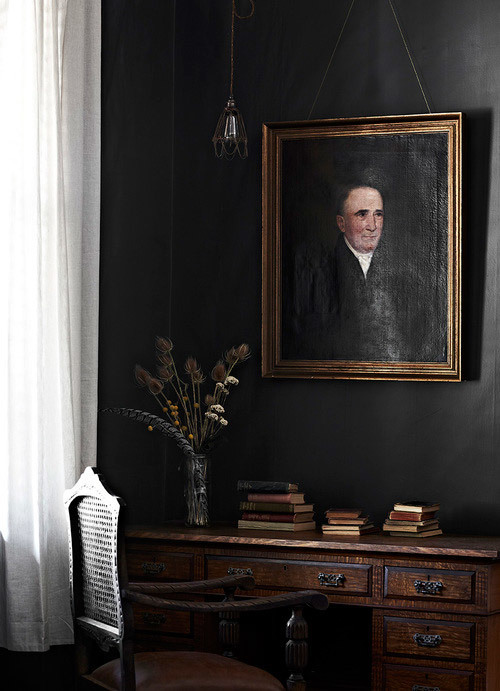 The original features, such as fireplaces and high ceilings, have been maintained. What was your philosophy around what to retain and what to change?
The house was built in 1856 and we didn't change anything to do with the history of the house. We are so lucky to be the next caretakers and have just modernised with colour and furnishings. In the future we may renovate parts of the house but only parts that are not original.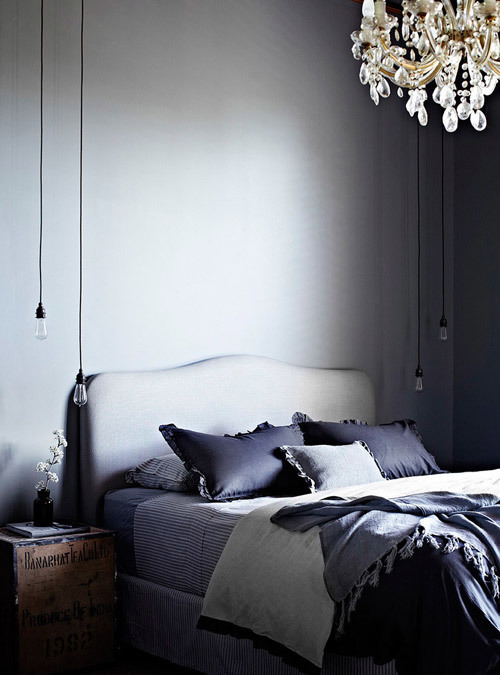 Bedding is your forte and each of the four bedrooms is treated differently. What was your approach to colour and the layering of fabrics and textures?
Each room has been given its own personality, depending on the light coming into each space. The large grand master bedroom was treated to mid-toned walls and darker linen. Of the two queen rooms, one is all natural, walls and linen with red accents, the other has deep green dado boards and sage linen and the "box" room with only a high window has the darkest cosiest walls, dark grey linen and a red chandelier for a bit of fun. I had linen curtains made for all of the rooms that match the bedding, which is all
AURA Maison
.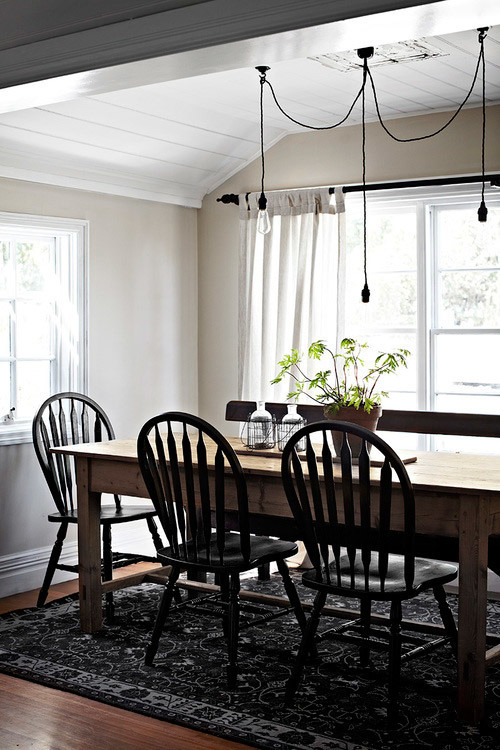 Lighting for practicality and for mood seems very well considered. Do you have advice when lighting a home?
Dimmers! The lighting was one of the most exciting parts of the project. The house already had two beautiful traditional chandeliers and we added more amazing light fittings including: the Belgian brass chandelier in the entrance foyer, the Dutch coloured glass lanterns, two antique French chandeliers and the industrial style lighting, all merging into one space to create the most beautiful mood. We re-wired half of the house and had dimmers put into most of the rooms. Ever since my first trip to Denmark I love creating a "hygge" or cosiness, a relaxed space, so in the evenings we turn all of the lights off in the back of the house and light candles.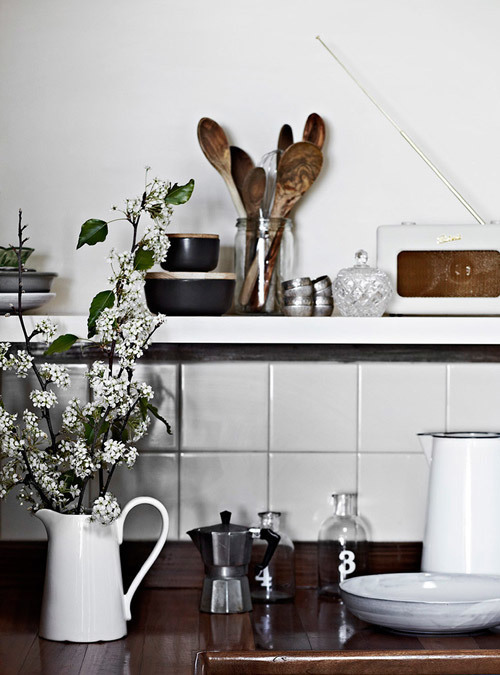 The kitchen balances modernity and comfort with tradition. What are three things you did to achieve this balance?
The kitchen was an interesting spot to try to merge into the rest of the house design-wise. It is a much smaller area; we painted it a lighter shade and repainted the kitchen cupboards to a soft sage green. I have kept all of the furnishings quite natural and black. And we then added traditional black rugs that I had made in India. Now we find it very peaceful and relaxing.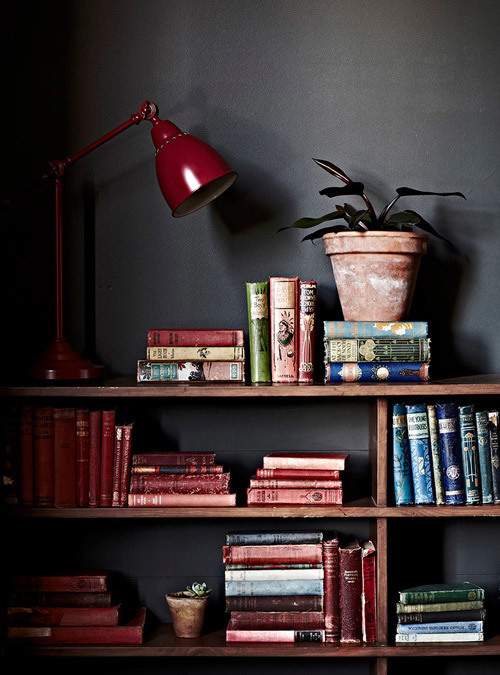 The library area adds real personality and warmth. What do you feel walls of books do for an interior?
They add history and interest, and hopefully an ability to relax and take the time out to sit and read. I hunted for antique books for years and still do, some of the books have amazing stories – I have read all of the inside covers, the prize and gift inscriptions, one of them dates back to 1902.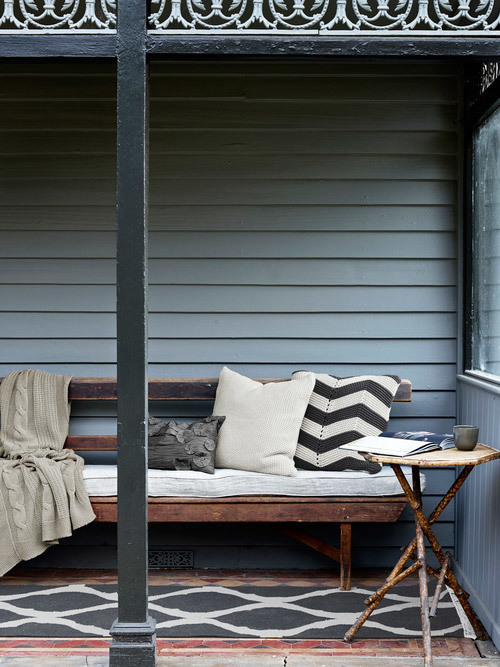 You have said that Belgian modern interiors were an aesthetic starting point for you. How does this manifest itself in the decoration of the house?
My favourite designer is
Axel Vervoordt
. My husband and I visited Brussels and Antwerp just after we brought the house. I love the traditional yet modern style of Belgian interiors. Axel Vervoordt has amazing classic style, I love the use of light in his homes and projects and how it influences his choice of furnishings. Traditional, earthy and modern, all merging together as one – so amazingly inspiring.
Do you have any mistakes to confess to? Something people embarking on a decorating journey should be aware of?
Not really a mistake, but thinking that I could paint the entire inside of the house in 3 months on the weekends. I ended up taking 2 weeks off to paint and I still wasn't finished, even with the help of very kind friends and family. Mum came up to stay and help before our first guests arrived; we painted for 3 days and nights in 35+ degree heat together - thanks Mum! I still haven't completely finished but I just can't pick up a bruch again for some time. So I'd recommend setting yourself more realistic time frames.
Images by Sharyn Cairns.