It's more than just stuff. Customers share the stories behind the special objects in their homes. We talk to Alex in Sydney about her family's vintage dining table, which has been passed down from one generation to the next.
​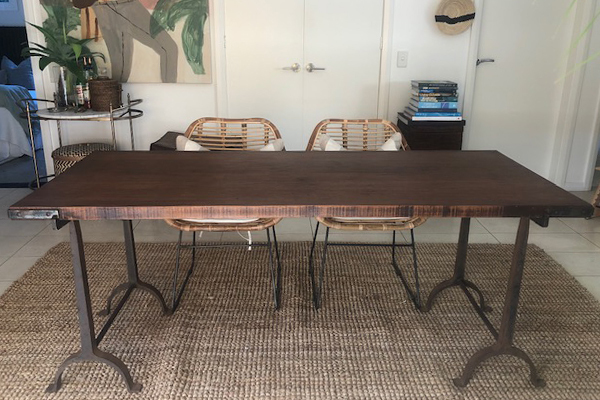 Where did the table come from?
It was purchased by my mother-in-law in 1979. She found it in a store on Queen Street, Woollahra in Sydney's Eastern Surburbs. The table is a trestle design with a timber top and steel base, with a stunning wrapped metal detailed button edge on each corner.
How long have you had it?
It's been in my husband's family for years, it was his family's first dining table and it moved from home to home with them as he grew up. It's now been passed on to me, my husband and daughter to use in our new home in Rose Bay.
Why is it so special to you?
There's something very nostalgic about having a long-loved family piece in your home. I think that's why we call it an heirloom and we can't help often wondering 'if tables could talk'! We love eating, drinking and catching up with family and friends regularly, so sitting around our dining table is a big part of our lives. This is now the next chapter for this timeless piece, starting another journey with our young family, so it's like it's come full circle, where old stories will continue to be told and new memories will be made.
Find your own future heirloom with our range of
dining tables
that are sure to have you swapping stories over meals for years to come.