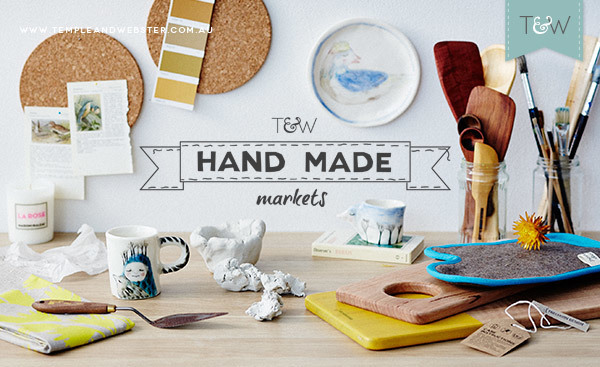 Our fearless curator Jacqui Fink of Little Dandelion is back with a new bunch of talented, local creatives for this weekend's Hand Made Market.
If you hang around makers of handmade long enough you will notice that we are a fairly subversive bunch - quietly going against the grain, in the nicest possible way of course. The makers in this Hand Made Market are a classic example of this beautifully constructive subversion. From an engineer turned yarn spinner to a ceramicist/artist and a talented young wood worker who both rejected early attempts by our straitjacketed education system to constrain their talents, this collection of makers are a highly spirited and independent lot who have turned their immense intellects and talents to the production of both classic, artisan and contemporary items for our kitchens and table tops. All of the products in the Hand Made Kitchen are functional and relatively "simple" in their design. But trust me, "simple" is extremely hard to do, not only well, but tastefully too because there is no where you can hide: the process is there for all to see. I've searched high and low for these unique and beautifully executed and hand crafted items for this market. I have no doubt that you'll find them as special as I do.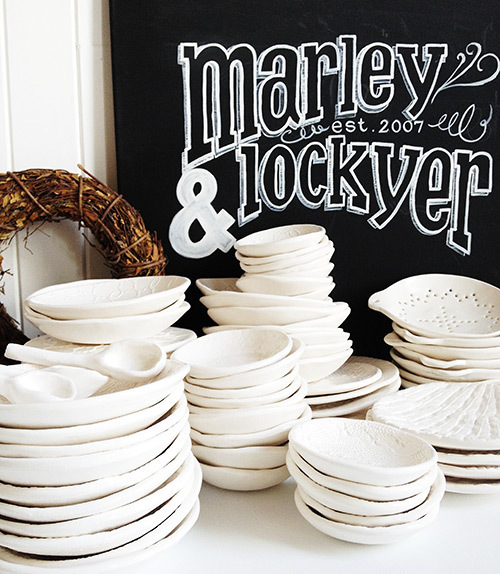 Marley & Lockyer
Ness Lockyer is well loved and well known for her ceramic work, her award winning blog and for her ability to create beautiful living spaces on a budget. Starting her professional life in architecture, Ness soon diverted her attention to interiors and launched Marley & Lockyer in 2007. Ness is entirely self –taught: another creative spirit marching quietly to the beat of their own drum.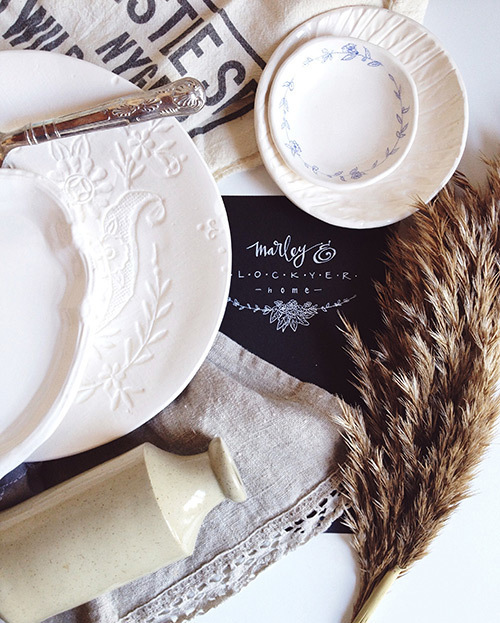 The inspiration for Ness's ceramics comes from an "older way of life, a slower place." Ness's own handwriting and carvings are signature features of her work and each piece is a blend of her love of drawing, design, sculpting and ceramics in one. Ness works from a gorgeous studio in her c1880 home in the Tasmanian countryside.
Follow Ness on Instagram @marleyandlockyer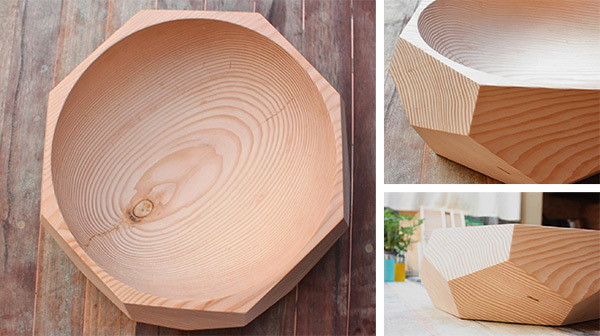 TreeHorn Design
Joe Chester is the creative mind and maker behind TreeHorn Design, a Melbourne based design firm producing high quality timber accessories and homewares. This is a young man who went against the grain and resisted every attempt to formally mould his natural creative skills. Joe's independent spirit is reflected in his playful and colourful designs which all have a focus on the natural beauty of timber.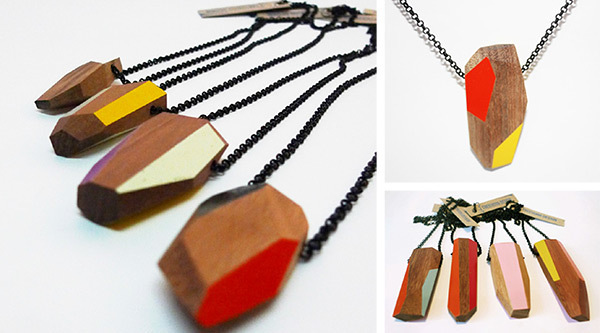 TreeHorn also has a strong environmental ethos and all products are made from recycled, reclaimed or sustainably grown timbers. Admirably, this is a business which "walks the talk" by making monthly donations to the Wilderness Society and the Australian Conservation Foundation. Joe is supported in his journey by Sophia Duhrin and together, driven purely by the joy of making, they produce a super cool range of goodies.
Follow on Instagram @treehorndesign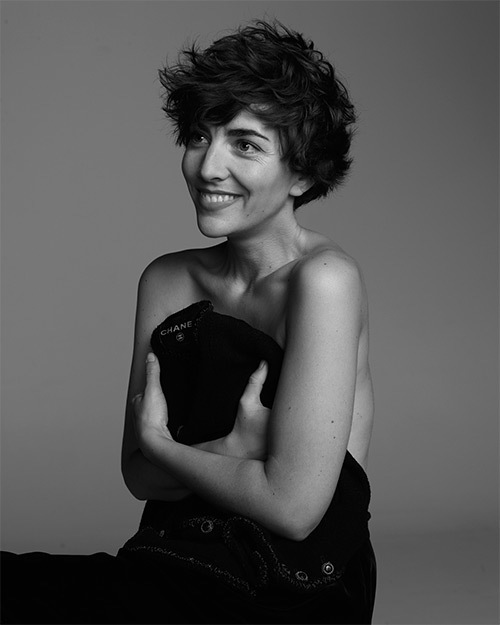 Maison Balzac
I'm not sure where to begin with Elise Pioch Balzac from Maison Balzac: a classic French beauty, relative of famous French novelist and playwright Honoré de Balzac, highly educated and an aficionado of high fashion. Elise spent her childhood in the olfactory goodness of the South of France before moving to Australia in 2004 and continued her career in high fashion as a buyer for the Belinda boutiques.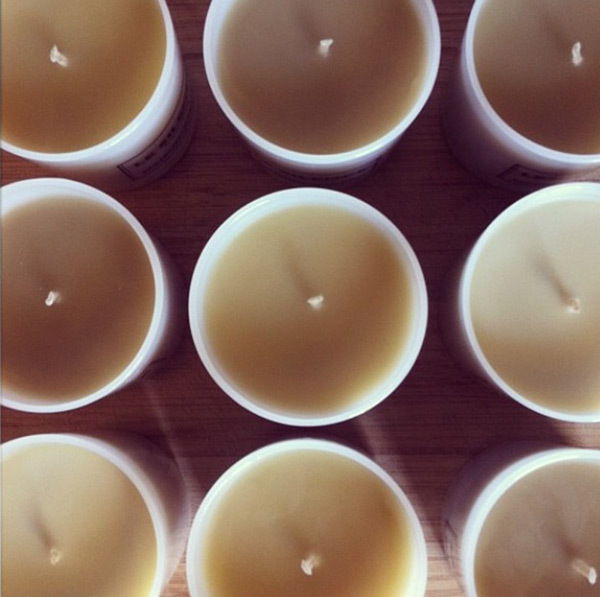 Elise launched Maison Balzac in July 2012. Her boutique collection of soy candles is hand made in Australia and has 5 signature scents, all of which are reminiscent of her childhood memories and inspired by the colours and people met during her career in fashion. Maison Balzac has an impressive local and international following.
Follow Elise on Instagram @maisonbalzac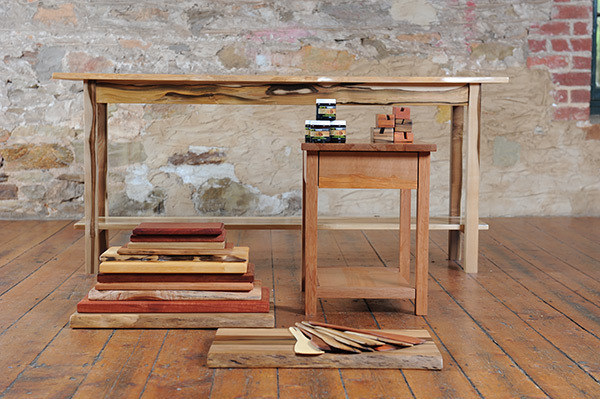 Notts Timber Design
Notts Timber Design is a family affair based in Bendigo, Victoria. Sommerville Monnotti started his hand crafted timber furniture design business 12 years ago as a creative respite from a busy working life. Another self-taught creative, Sommerville shares his love of timber with his wife Susannah who helps him hand select salvaged fallen Australian timbers for their extensive range of gorgeous yet practical spoons, servers, spatulas, tables, boxes and mirrors.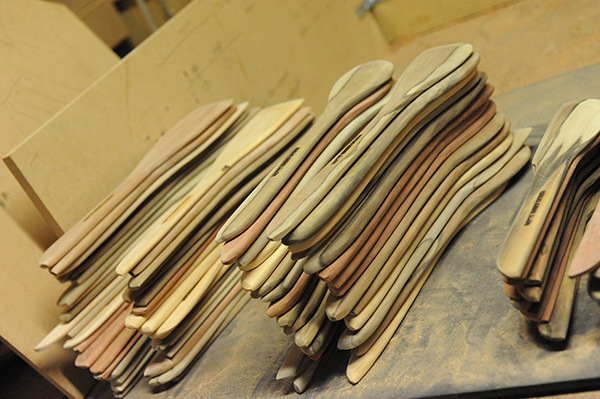 Specialising in Tasmanian timbers, Sommerville is careful to select the most interesting grains and features so that each finished piece is unique and personal to the user. All products are finished with natural oils and waxes.
Follow on Instagram @nottstimberdesign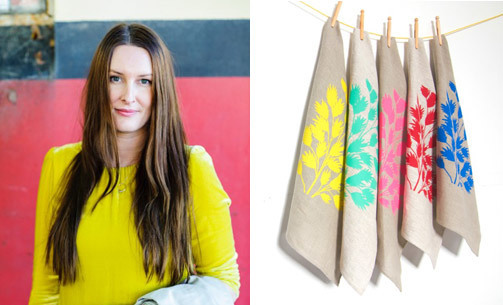 Agnes Homestore
Sydney-based Kelly Brown is the creative behind an exciting homewares brand called Agnes Homestore. After years of managing the creative output of others in the fashion industry Kelly was inspired to launch her own creative project. Drawing inspiration from fashion, her extensive travels across the globe and the natural world Kelly designs and then hand prints a range of soft textiles for the home. Kelly's designs are playful and colourful with each product printed in small runs. Once they've sold out, that's it: it's back to the design studio for Kelly to conjure up a new print. Kelly's range is made from the highest quality fabrics and water based inks.
Follow on Instagram @agneshomestore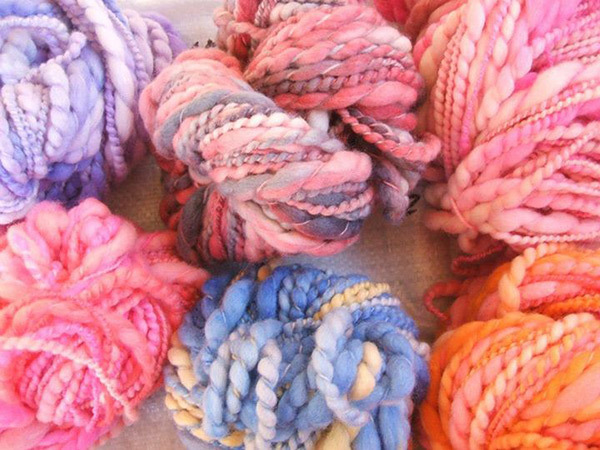 Cathy James - Nothing But Knits
Cathy James from Nothing But Knits is very dear to me because she is my secret (not anymore) source of hand spun naturally coloured mega chunky knitting yarn I have used for various projects over the last two years. This amazing woman is actually a Chemical Engineer turned creative. That absolutely blows my mind! Cathy can spin, knit and crochet anything you ask her to and she is also a skilled hand at dyeing natural fibres - all from her home in Tasmania. Cathy's spun yarns are truly unique and she has been the only traditional crafter I have met who had the courage and skill to create a yarn a little out of the box. Cathy has created bespoke tea cosies for our Handmade Kitchen Market – all from scratch and without a pattern. Wowzers!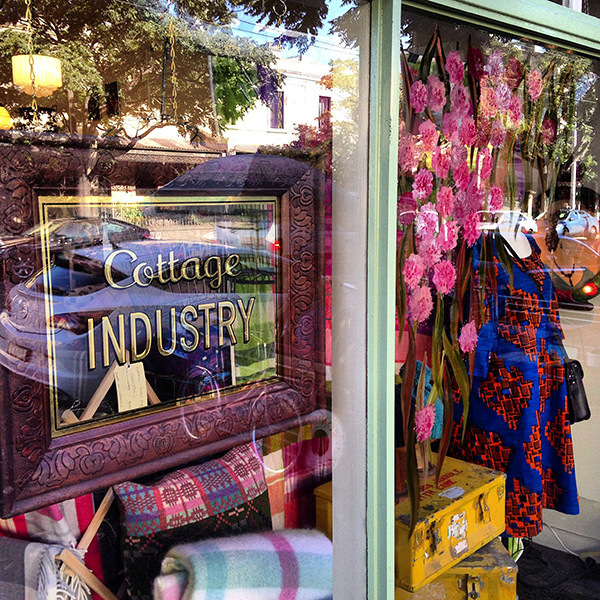 Penelope Durston - Cottage Industry
Penelope Durston has a fascinating cv in design and craft spread over 30 years and not without some hard earned and disillusioning experiences. A professionally trained designer and now lecturer with a passion for repurposing, upcycling and the pursuit of excellence in form and function, Penelope is one of the quiet achievers in the Australian creative scene. Penelope has successfully designed homewares for many prominent Australian brands over the years but a serious accident in 2000 led to a reassessment of her life. Her business, Cottage Industry, on Gertrude Street in Fitzroy, Melbourne eventually came to be. It houses beautiful upcycled and repurposed products made by the nimble hands of Penelope as well as unique handmade recycled products from across the globe.
Follow on Instagram @cottageindustrystore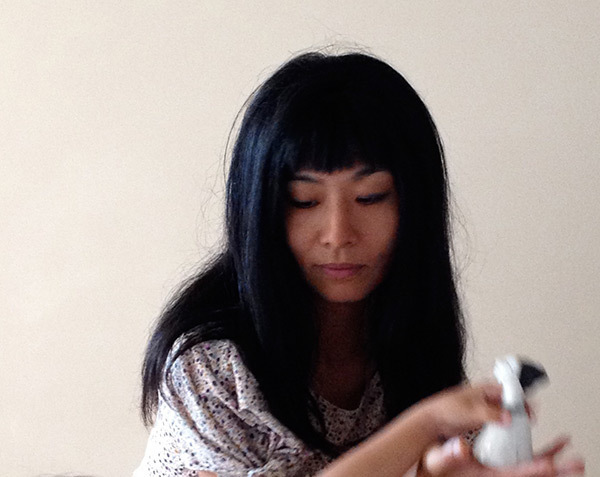 Erin's Window
Erin Tsubono is the demure and classicly trained woman behind a magical creative practice called "erinswindow". Now based in Brisbane, Tokyo-born Erin works with clay, fibre and paper to create whimsical and ethereal objects, ceramics spoons, plates and cups. With her wares now stocked internationally, each piece is a one-of-a-kind creation, entirely hand built and then hand painted with such detail and care.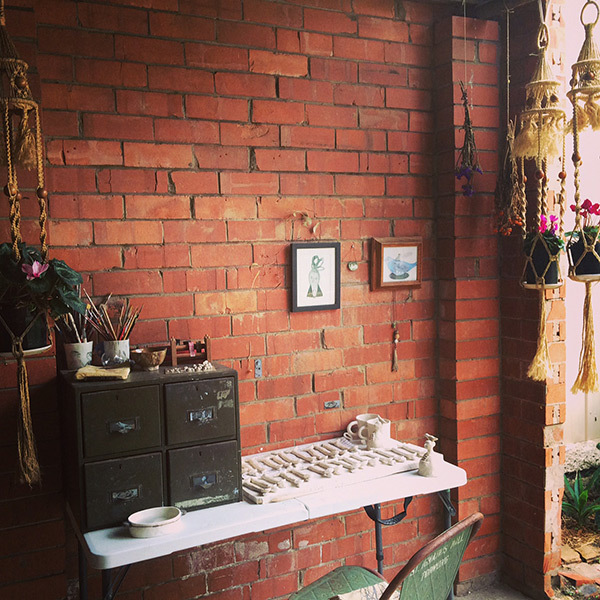 In Erin's lyrical words, "My pieces carry stories about walks in the nature, one's inner strength and struggles, childhood memories, motherhood etc". A woman after my own heart, Erin sees her work as her contribution to a "kinder world where we live more mindfully within our environment."
Follow on Instagram @erinswindow