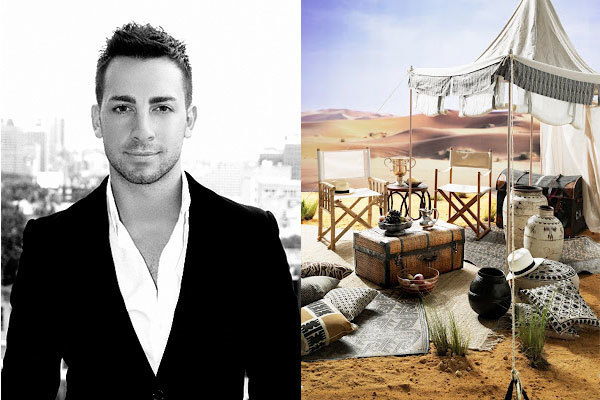 As interior design editor for Belle, Steve Cordony styles several stories in the magazine each month, including the much-anticipated 'Spy' pages identifying new trends. He's also an event stylist, and teaches the secrets of styling at the Coco Republic Design School. Follow his week - hunting for what's new, styling (for Christmas!) and taking time out with his dog, Louie.
Steve's favourites this week . . . Colour scheme:
Fresh green, crisp white and black.
Café:
Bread and Circus for lunch, and Mr. Mo for brekkie
New find:
Dr. Bombay, a new side project; by Anton Assad of Great Dane, of vintage industrial finds from global travels.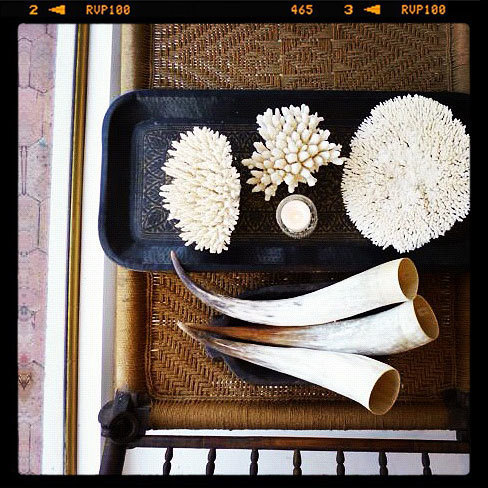 Head for the surf…
My week started with a sourcing trip to the Northern beaches for an upcoming trend shoot for Belle. There are some amazing stores in this neck of the woods including Table Tonic, Les Interiurs, Rust, Tokens of Living, Mark Tuckey and Manyara Home where I snapped this great selection of coral and horn sitting atop an antique Indian daybed.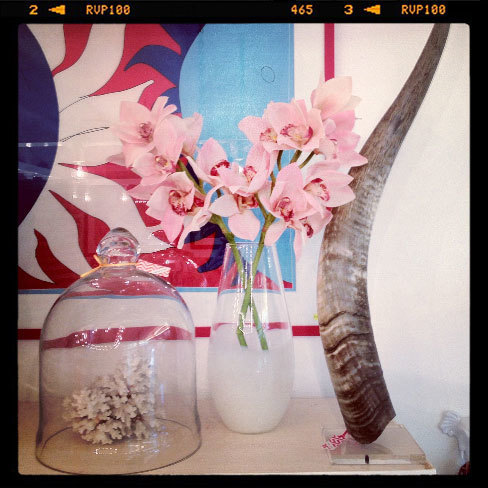 Standing on my tippy toes, I snapped this vignette of goodies on top of a cabinet at Table Tonic.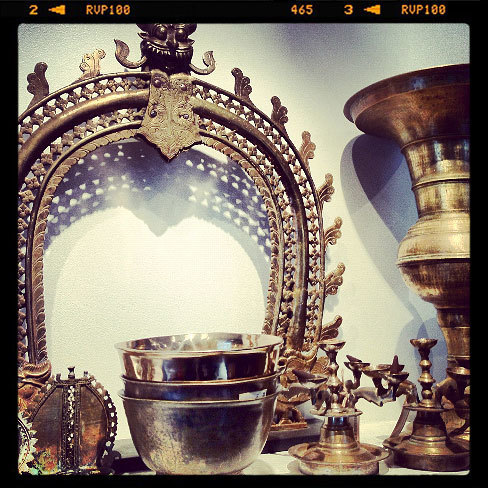 Meanwhile, back in the city…
I headed to Garden Life to check out the new shipment of Indian and Sri Lankan pieces – I was taken with these amazing brass antiques. One for a shoot, one for me!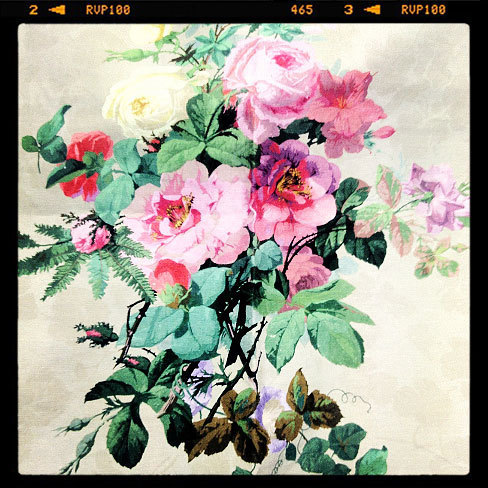 I received a bunch of beautiful fabrics from Seneca Textiles as potential options for a shoot. This beautiful Etro floral printed linen fabric may just work perfectly for an upcoming Belle trend. Watch this space…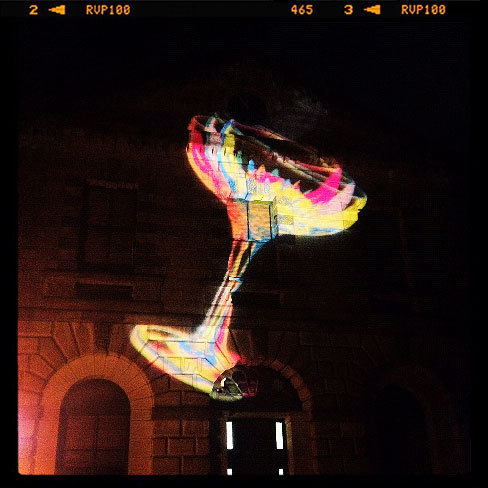 Live a crystal life
I attended the Waterford Crystal Lismore 60
th
Anniversary celebration. The pop art logo was beamed onto a building at the National Art School where the event was held, which looked brilliant.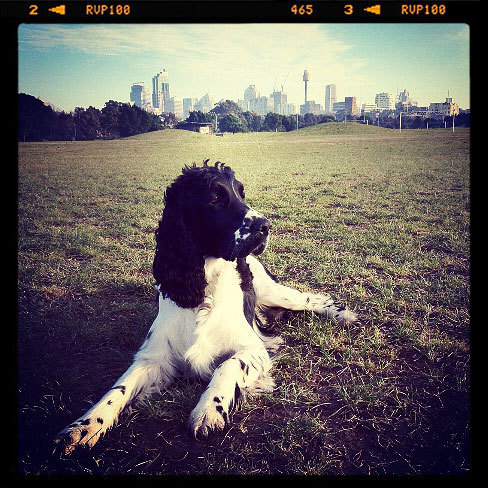 The next morning started (slowly) with a morning walk with Louie, our English Springer Spaniel. It's a dog's life…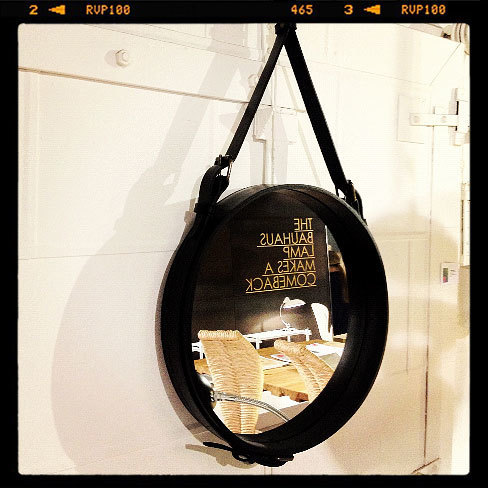 Another evening, another event!
The Corporate Culture showroom was the location for the launch of Andrew O'Brien's latest art show. I spotted one of my favorite design pieces at the entrance…Adnet mirror by Gubi with leather straps. LOVE.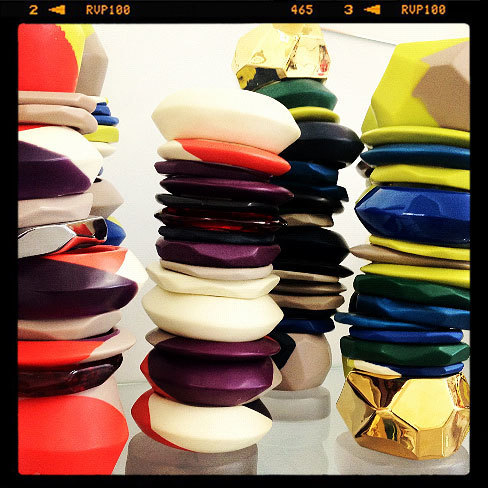 Team excursion
Today, the whole Belle team was excited to have a private tour of the Dinosaur Designs showroom and workshop. Looking at the stacks of lovely bangles en masse, they almost create mini sculptures…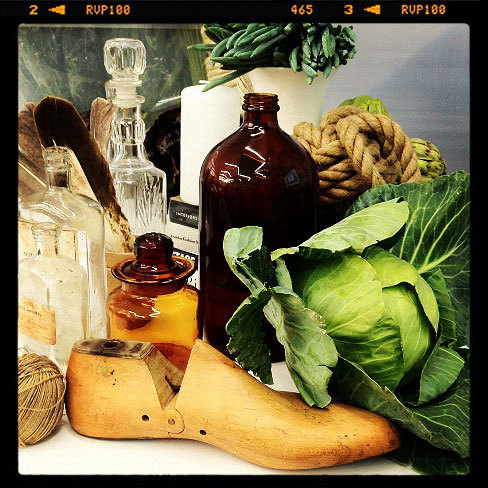 I gave a presentation at Coco Republic, talking about all things styling and interiors. I raided the storage unit and collected props and treasures from home to demonstrate how to create a vignette…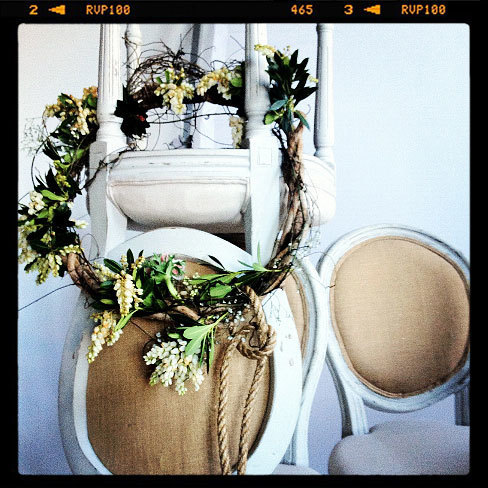 The week ended with a Christmas shoot (in September!) where I snapped this wreath; after being photographed, hanging over a stack of French linen covered chairs from Le Forge.
Follow Steve on Instagram @stevecordony