Awesome gadgets, spectacular locations, fast cars and Bond girls... What's not to love about 007? With the latest Bond film hitting Australian cinemas today, we thought we'd get in on the action by showing you how to bring some of the spy's sophisticated style to your own home.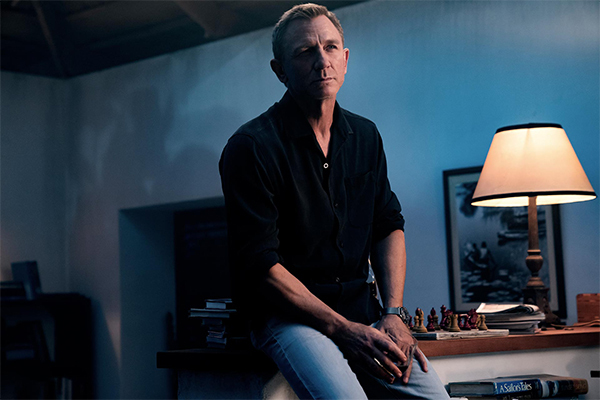 No Time to Die, Metro-Goldwyn-Mayer Eon Productions (2021)
If you haven't already heard,
No Time to Die
marks the end of Daniel Craig's tenure as 007 and the film kicks off in Port Antonio, Jamaica, where Bond is enjoying his retirement in his luxurious but laid-back tropical home. It's a fitting location for Daniel Craig's last Bond movie as Jamaica was where Ian Fleming first created the character and wrote the Bond novels.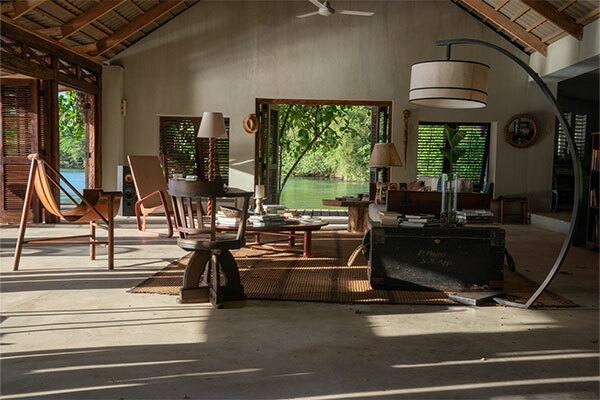 Image via Architectural Digest
As much as the lavish palaces and grand casinos are great eye fodder, there's something intriguing about seeing the intimate world of James Bond. To create 007's hideaway home, the filmmakers built a house on a lagoon and set decorator Véronique Melery and her team were tasked to design the interiors and create an authentic, lived-in space using furniture and objects from different parts of the world. They worked with Jamaican craftsmen and artists to build bespoke furniture and enhanced the waterside location with high ceilings, circular skylights and wooden louvred doors.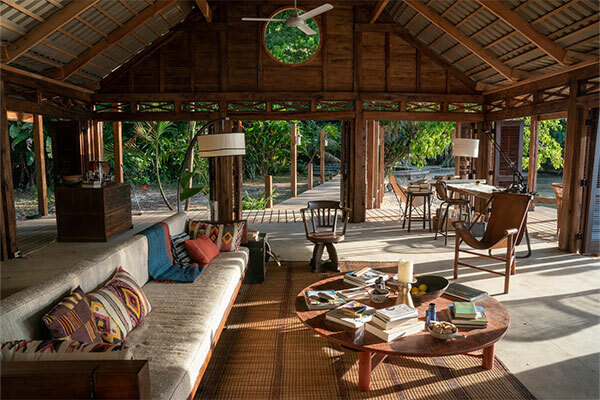 Image via Architectural Digest
We love the combination of contemporary design and natural materials, and the way Bond's home is both subdued and sophisticated.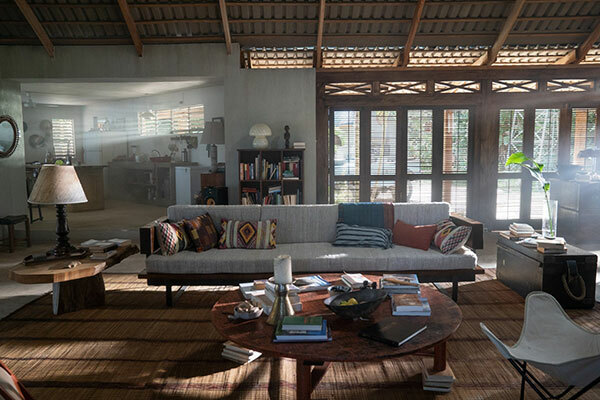 Image via Architectural Digest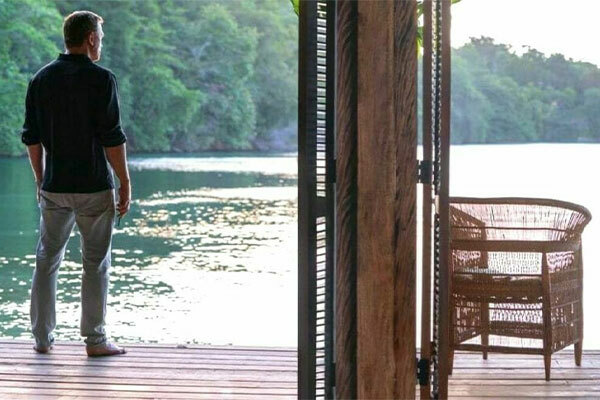 No Time to Die, Metro-Goldwyn-Mayer Eon Productions (2021)
Check out our
James Bond moodboard
to bring tropical global vibes to your own home with timber furniture, handwoven fabrics, tribal textiles and a few spy essentials. Martini glasses, included, of course.