As the air gets chillier, there's nothing more comforting than getting under a
blanket
and cradling a hot cuppa in your hands. Instead of your average tea, coffee or hot chocolate, how about trying some of these exciting twists on hot beverages this winter?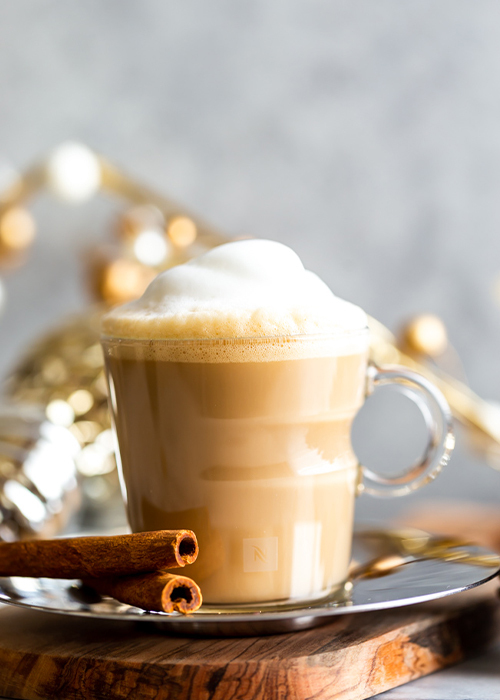 Image via Fox and BriarCoffee-based hot drinks
While instant coffee can suffice for many of these coffee drinks, it does make a huge difference to flavour and aroma if you can use a quality espresso extracted from a professional
coffee machine
. Why not evoke festive flavours with this
winter spice latte
laced with an aromatic orange and nutmeg syrup (pictured above)?
Or, make the most of seasonal produce and re-create the irresistible flavours of pumpkin pie with this
pumpkin spice latte
brimming with the notes of cinnamon, ginger, allspice and maple syrup. You can make this with regular milk although coconut milk adds an extra flavour dimension. Top with whipped cream for a decadent afternoon treat.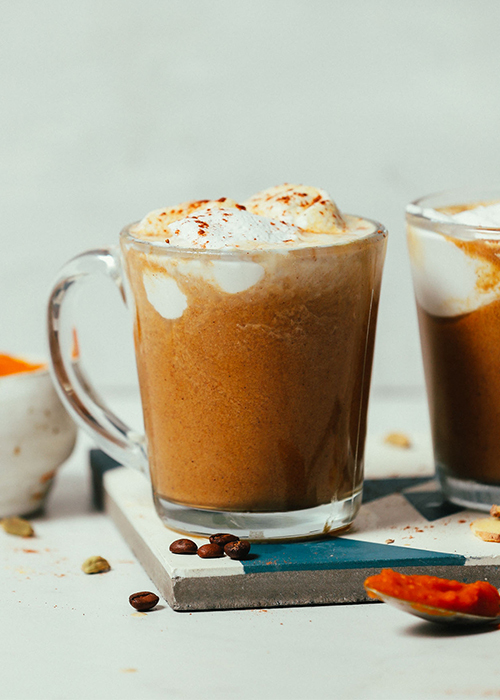 Image via Minimalist Baker
Like your mochas? Give this
Nutella latte
a whirl. Simply pour over espresso and frothed milk over a generous spoonful of Nutella for a chocolate hazelnut coffee complete with a Nutella-dipped rim.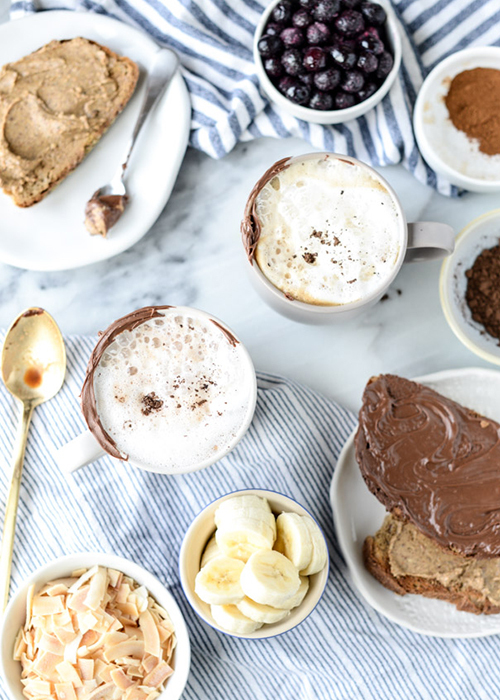 Image via How Sweet Eats
Alternatively, this
oatmeal latte
(below) with crunchy granola topping combines the best of breakfast in a single
cup
. ​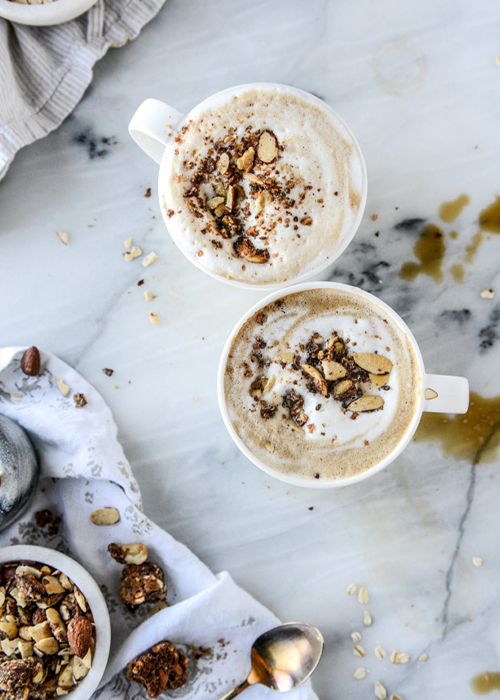 Image via How Sweet EatsTea-based hot drinks
Skip the tea bags and make traditional
Indian chai
steeped with fragrant cardamom and cinnamon from scratch. You'll never look at the store-bought variety again.
Struggling to sleep after a long day? Enjoy the relaxing benefits of both warm milk and camomile in this
honey camomile tea latte
(pictured below) featuring frothed camomile-infused hot milk with cinnamon.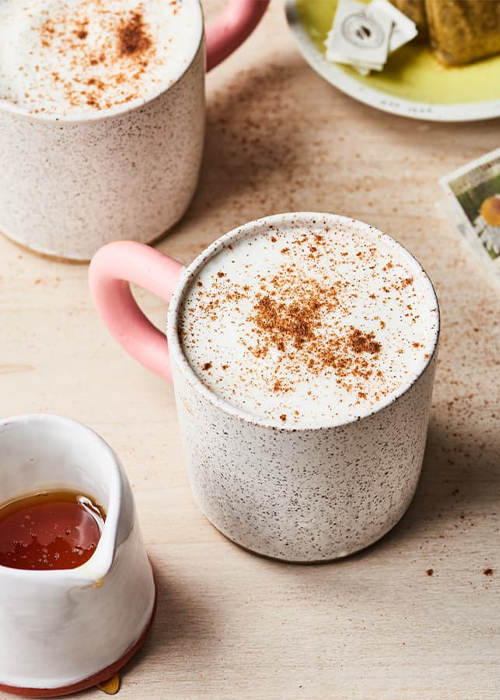 Image via The Kitchn
Ward off colds and boost your immune system with a nourishing
turmeric ginger tea
with freshly grated ginger and turmeric, cinnamon, honey and lemon. It's made in a
coffee plunger
, but you could just as easily use a
jug
and sieve instead.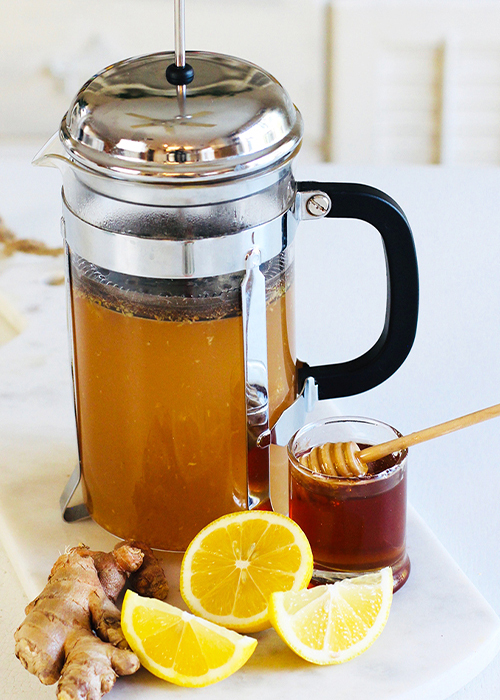 Image via Rainbow DeliciousHeavenly hot chocolates
Forget the instant variety and microwaved milk. We're talking about good-quality dark chocolate melted in cream and milk that's warmed over the stove. There are countless ways you could personalise this favourite. Perhaps consider a sprinkle of sea salt or a splash of rum for a decadent night cap.
Try Martha Stewart's extra creamy
dark chocolate hot cocoa
laced with nutmeg, or this
heart-stopping hot chocolate
including a recipe for chocolate marshmallows for budding MasterChefs. The latter is inspired by the famous hot chocolate once served at the now-closed City Bakery in New York, which specialised in hot cocoa that was so thick and intense that it was served in
shot glasses
.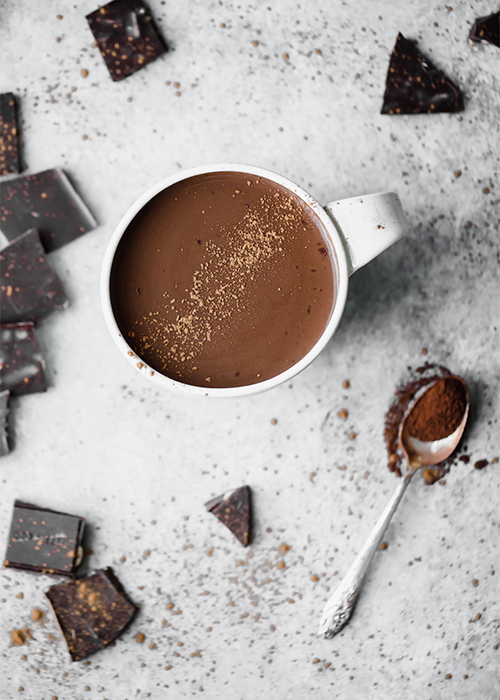 Image via Ambitious Kitchen
Those who are lactose intolerant will appreciate this
vegan Mexican hot chocolate
(pictured above) which features almond and coconut milk and dairy-free chocolate infused with cinnamon and cayenne. And, even if you can handle dairy, you'll love the tropical, nutty flavours in this warming cuppa.
Banner image via taste.com.au