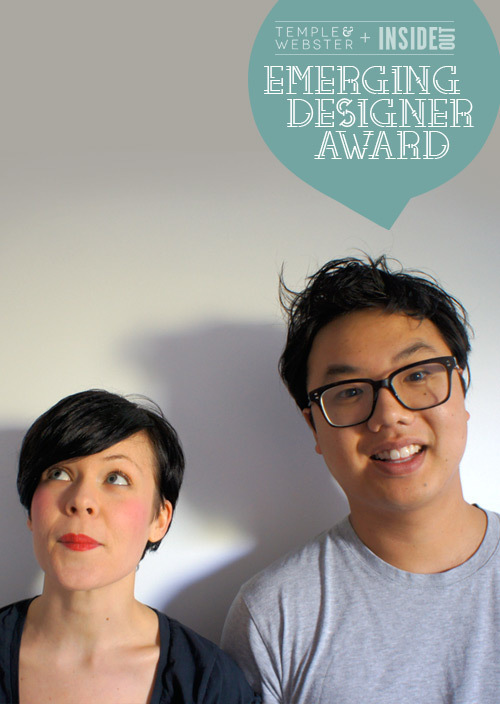 Verity Magdalino talks with Daniel To and Emma Aiston, the talented couple behind Adelaide-based design studio, Daniel.Emma, and our sixth nominee for the Temple and Webster / Inside Out magazine Emerging Designer Award. You can also read Lee Tran Lam's interview with the pair over on Inside Out's blog, Homelife.
Who?
Daniel To and Emma Aiston are a design duo based in Port Adelaide who has received international acclaim for their simple, honest aesthetic. The objects they create are mostly pared back, beautifully basic geometric forms with the aim of creating something unexpected.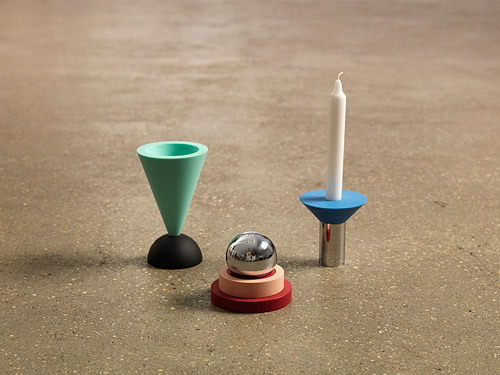 Why we love them:
The genius of their carefully considered ideas, and the delight of the little surprises hidden in their designs. A small paperweight is unexpectedly heavy because it's made from solid brass. A chunk of timber hiding a magnet becomes a tower for keeping metal objects such as paperclips, pins and thumbtacks.
How would you describe your design philosophy?
Simple, clean, to make objects that are just nice. There's no formula to what we do. We think about things independently from one another but make a conscious decision to design objects collectively. It's always a team effort.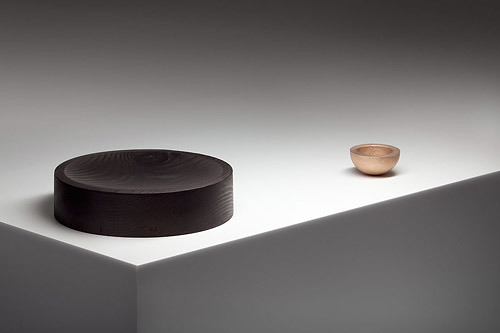 Where did your love for design come from?
Emma:
For me it was during school. Anything design related was always my favourite subject. It wasn't until I was picking my university choices that I discovered industrial design. I'd put architecture as a first preference and an uncle suggested I look at industrial design. I had to Google it to find out what it was.
Daniel:
I always enjoyed making things and wanted to go to art school after high school but couldn't afford it so went to university and studied industrial design. After a couple of years I decided I enjoyed it.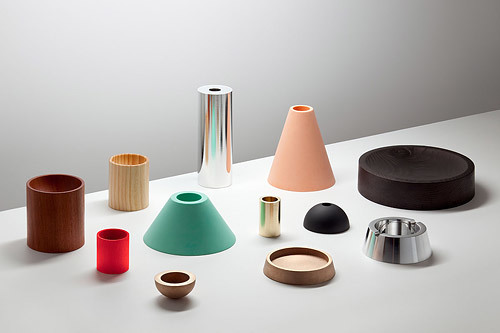 What inspired you to create your most recent collection, D.E Vessels (above)?
We created it for an exhibition at Sydney's
Object Gallery
. It's a homewares range, which we produced because we didn't want to pigeonhole ourselves into only making desk pieces.
We've also just done a desk set for a US company called Field
(below)
, and some more conceptual work for a group exhibition at the London Design Festival based around a fictional character called Vera.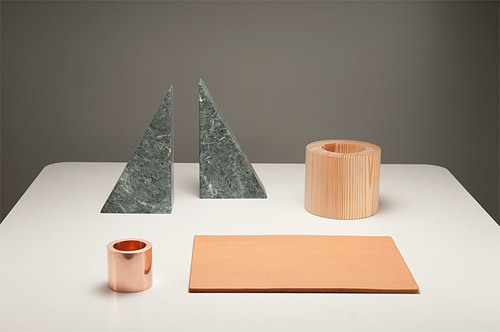 What are you looking at now for inspiration?
So many things influence us and we both have diverse backgrounds. Daniel's parents are from Hong Kong, I grew up in Adelaide and we've both travelled extensively throughout Europe and spent time in Hong Kong and Japan.
Port Adelaide, where we live, is a long way from anywhere so we travel a lot. The main thing about being based in Australia for us is the inspiration from our multi-cultural environment. In the small area we live we have Vietnamese, Chinese, Australians, Africans and Indians. It's a melting pot of different cultures and that diversity is a summary of modern Australia.
While this doesn't directly influence our work, it does play a big part in our day-to-day lives, the food we eat, the friends we have, the things we see which in turn feeds back into what we produce.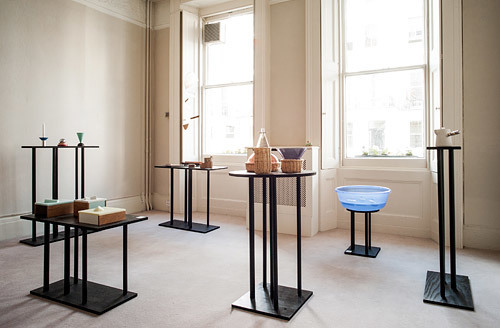 Vera exhibition - design by Tomas Alonso, photography by Jorge Luis Dieguez.
What are you currently working on?
In the New Year we hope to design some bigger furniture pieces. It won't be revolutionary, much as the products we already make, but it will be designs with a little surprise.
What's your proudest career achievement so far?
Earlier this year we were asked to design a collection for
Wallpaper
magazine's Handmade exhibition, which is shown in Milan at the furniture fair. We had to work with the French cosmetics company Guerlain on a dressing table set for some of their existing products. It was nice because we're just kids from Adelaide and we're working with an international brand.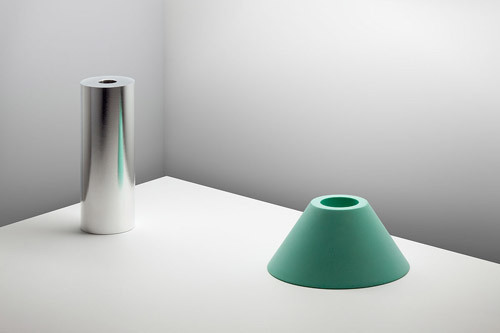 What would be your dream project?
We would love to collaborate with Hermès because of the materials they use and the people that make their products. It's all very craft based.
If you had one styling tip what would it be?
Buy just one real chair instead of six fake ones.
Images courtesy of Daniel. Emma. See more of their work here.We're profiling local up-and-coming talent all summer, along with Inside Out magazine's blog, Homelife. After you've met each of the designers and seen their work, you'll have a chance to vote for your favourite. Your votes will narrow the choice down to three finalists, then our expert panel, including Temple & Webster Editorial Director Karen McCartney, Inside Out Editor Claire Bradley and Louise Olsen, co-founder and designer at Dinosaur Designs, will choose the winner of our Emerging Designer Award just in time for Australia Day. The winner will receive $5000 from Temple & Webster, and will also be featured in Inside Out magazine and across the home & interiors media. So far we've featured Tamara Maynes, Kate Stokes, Tate Anson, Chris Hardy and Surya Graf.