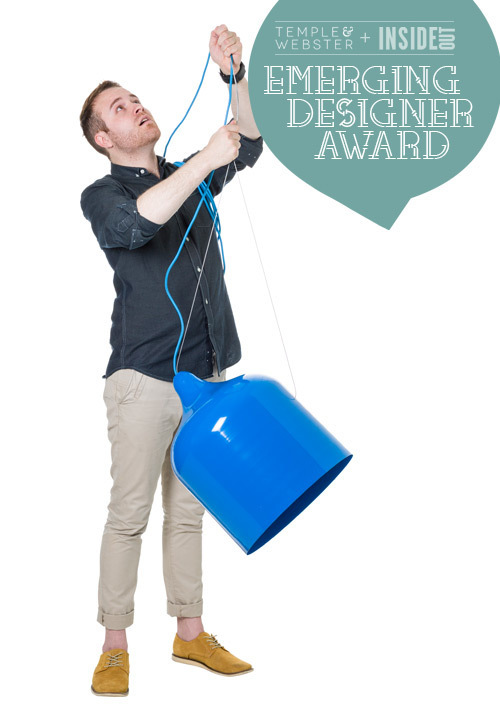 Andre Hnatojko, our tenth & final nominee for the Emerging Designer Award with Inside Out magazine talks with Verity Magdalino about the inspiration behind his Popper light and his love for fun, honest design. You can also read Lee Tran Lam's interview with Andre over on the Homelife blog.
Who?
Melbourne-based designer
Andre Hnatojko
has gained international recognition for his super bright, super fun contemporary lighting designs. He is also co-founder of Melbourne design collective
Lab De Stu
.
Why we love him:
His fun, experimental approach, and the fantastic colours of his Popper lights, which are painted with environmentally friendly bio-glaze paint.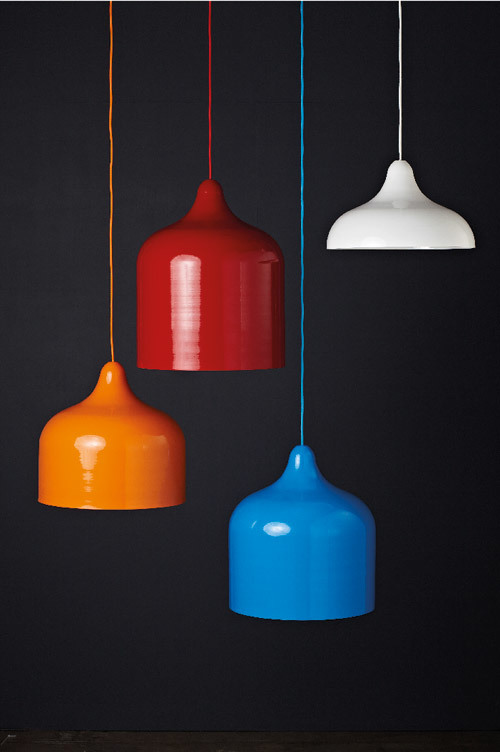 How would you describe your design philosophy and aesthetic?
I had an early obsession with Lego and continue to have a love for clean and experimental aesthetics along with an interest in human interaction. It sounds serious but at the end of the day I love fun, honest design people can feel part of.
What inspired you to create your most recent piece, the Popper light (above)?
Popper was first designed as a component for a stool concept. It wasn't until I saw it hanging from the ceiling drying after being painted that I thought to myself, 'Oh God, its a light'. For me this story is a brilliant reminder not to force a design but to push it towards the direction it organically needs to go. As for the name, it reminds me of a party popper, exploding light wherever you point it, with colours to match.
Do you have a favourite design from your portfolio?
My favourite design is always the one I am currently creating and constantly thinking about. At the moment it's a new light called Sun.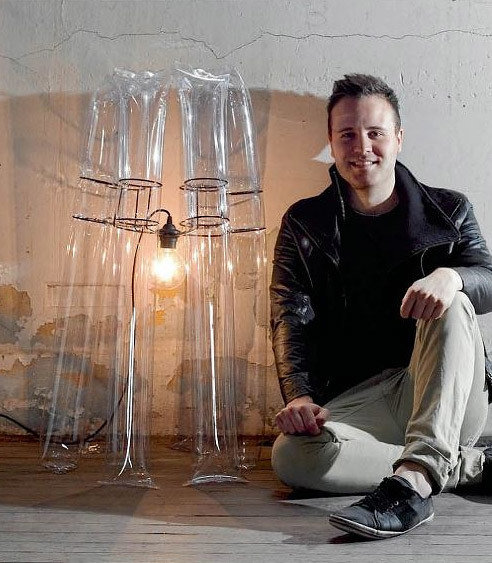 Andre with his inflatable Air light, which won an award at the 2011 Fringe Furniture Festival.
What are you currently working on?
Sun is a highly efficient, adaptive, non-direct emitting light source, designed for commercial environments to improve human mood, productivity and health. As for the aesthetics, the actual light being emitted is so naturally beautiful that I'm stripping the design back to basics and making everything white so that when you look at it, all you can see is the sun.
What are you looking at now for inspiration?
Eastern European design at the moment is really catching my eye, in particular Poland. I have also been burning to go and explore South America. These two spots really excite me because they're booming in terms of design and sustainability.
I also find the most random and insignificant of things will grab my attention and start me thinking.
A rock the size of my head caught my attention the other day. It was randomly sitting in the middle of the road. It looked like honeycomb and was this beautiful black colour. Naturally I got out of my car, put it in my boot and drove off. I would've looked like a crazy person. It now lives on my desk and I'm thinking of painting it and rolling it on fabric to make a pattern.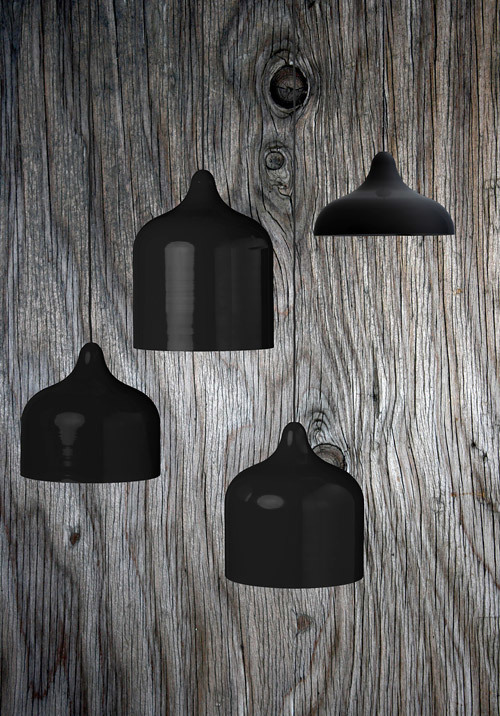 In terms of materials and processes – what are you investigating at the moment?
I am playing around with a new type of LED technology, which will be used in 'Sun' when it's released in early 2013. I am also working with modern scanners and scanning techniques, trying to produce a new line of avant-garde, responsible and healthy, printed fabrics.
What's your proudest career achievement so far?
Being invited to exhibit at the
London Design Festival
alongside Suzanne Trocmé. It made me realise how good Australian design is and how excited I am to be a part of it.
What would be your dream project?
To direct a film. As weird as it might sound, to be in control of so many sensory elements at once would be mind blowing.
If you had one design or styling tip what would it be?
Don't force 'it' to be something that it's not. Journey and explore. From experience this usually results in unexpected and exciting outcomes that even you couldn't predict.
Images courtesy of Andre Hnatojko. To learn more about the Popper pendant light, visit www.hnak.com.au. We've been profiling local up-and-coming talent all summer, along with Inside Out magazine's blog, Homelife. You'll have a chance to vote for your favourite designer from tomorrow. Your votes will narrow the choice down to three finalists, then our expert panel, including Temple & Webster Editorial Director Karen McCartney, Inside Out Editor Claire Bradley and Louise Olsen, co-founder and designer at Dinosaur Designs, will choose the winner of our Emerging Designer Award. The winner will receive $5000 from Temple & Webster, and will also be featured in Inside Out magazine and across the home & interiors media. So far we've featured Tamara Maynes, Kate Stokes, Tate Anson, Chris Hardy, Surya Graf, Daniel Emma, Matt Prince, Ash Allen and Ilias Fotopoulos.