Looking for Easter menu inspiration beyond the standard
roast
and hot cross buns? Here are some tempting alternatives that are sure to make an appearance among communities around Australia.
Lebanese Easter dishes
For a dish where vegetables star as the hero, try
sheikh el mashi
, which literally translates as the 'king's dish'. Featuring eggplants stuffed with minced meat and pine nuts, cooked in tomato or yoghurt sauce, this Lebanese favourite can be served with rice as a complete meal, or as part of a banquet.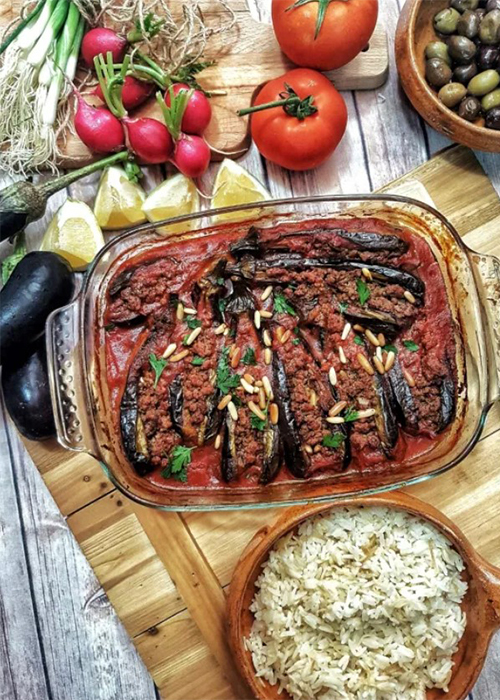 Image via Your Lebanon
A Lebanese Easter Sunday is also incomplete without
ma'amoul
. These crumbly buttery biscuits made with semolina, and fragrant with rose and orange blossom water, are stuffed with dates or pistachios, almonds and walnuts.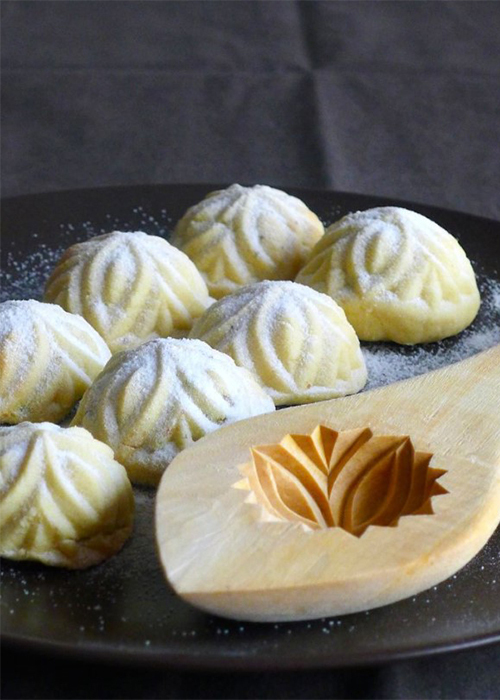 Image via 196 flavors
Greek Easter dishes
As the weather cools down, there's no better time to get into soup. Perhaps kick off your Easter with
avgolemono
, which the Greeks traditionally eat to break the fast of Lent. This thick chicken soup with rice and lemon gets its rich creamy flavour from eggs, which are carefully stirred through towards the end of cooking.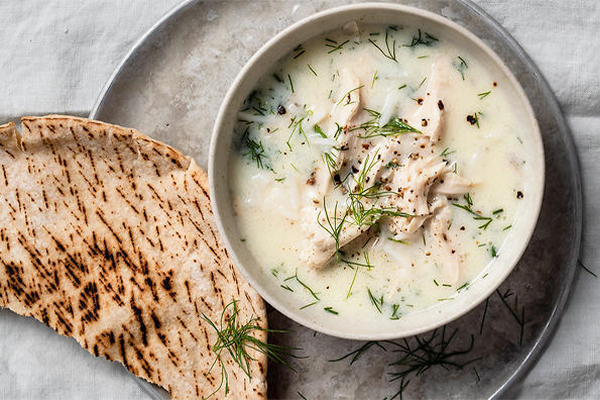 Image via SBS Food
Get the kids in the kitchen to bake
tsoureki
, a sweet brioche-style bread that traditionally features dyed hard-boiled eggs baked in the dough. This symbolic food, often gifted to family and friends, comes in many shapes and sizes, as well as more decadent flavoured versions including chocolate.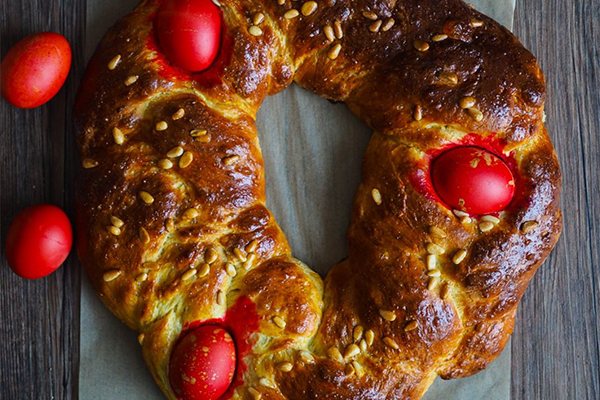 Image via Not Quite Nigella
Italian Easter dishes
The Italians also have traditional breads for Easter with
casatiello Napoletano
a popular variety. This ring-shaped bread, originally from Naples, is filled with Parmigiano-Reggiano, salami, ham and pancetta and, like tsoureki, is baked with hard-boiled eggs in the dough.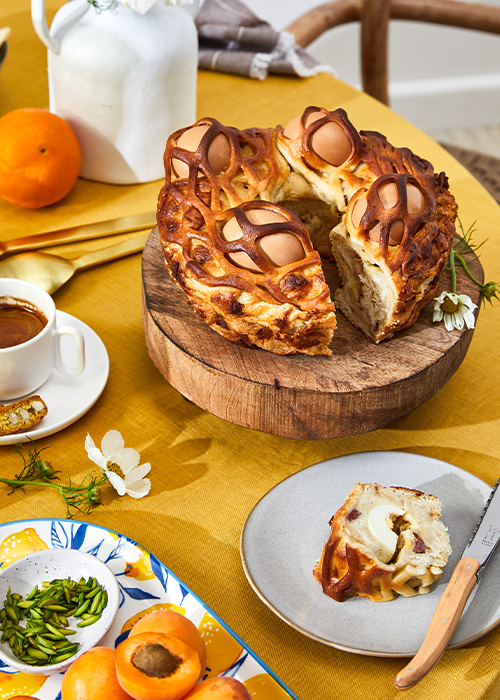 Easter dishes vary from region to region in Italy, and
torta Pasqualina
is a popular pastry from Liguria on the north-west coast. The savoury pie encases a filling of ricotta, greens (traditionally chard), artichokes and whole eggs, and symbolises the bounty of the European spring.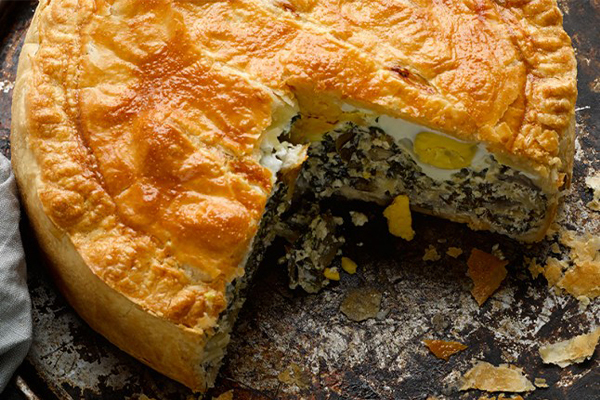 Image via Ottolenghi
Polish Easter dishes
Come Easter, beetroot is dropped for borscht, and a
white borscht soup
is served instead on Easter Sunday morning or as part of Easter Sunday dinner. This version includes potatoes and uses a sour rye starter that's similar to a sourdough starter to give the soup its distinct tart flavour; you can easily use sour cream as a substitute. Sliced kielbasa, a smoky Polish pork sausage, is stirred through as are sometimes chopped boiled eggs.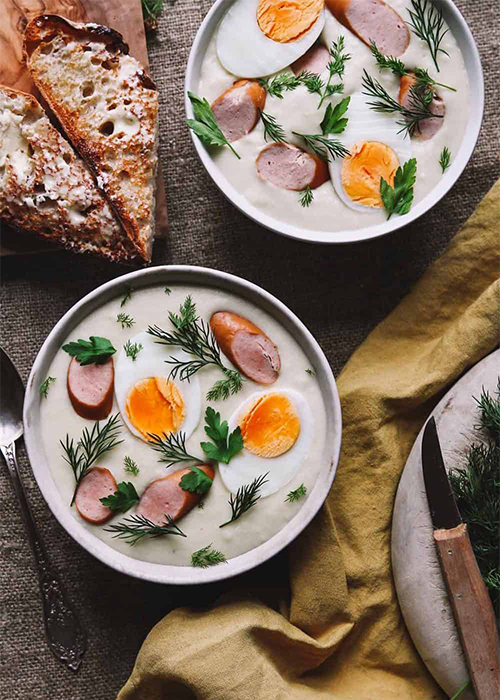 Image via All that's Jas
​To indulge in all the abstaining from sweets, the Poles celebrate with
mazurek
. This traditional Easter pastry comes in many different variations. The crust can vary from yeast dough versions to more crumbly shortbread, which can also be flavoured with almond or chocolate. Toppings may include jam, dried fruit, caramel, almond paste, poppy seed paste, chocolate or nuts, and there may be Easter motifs or messages too.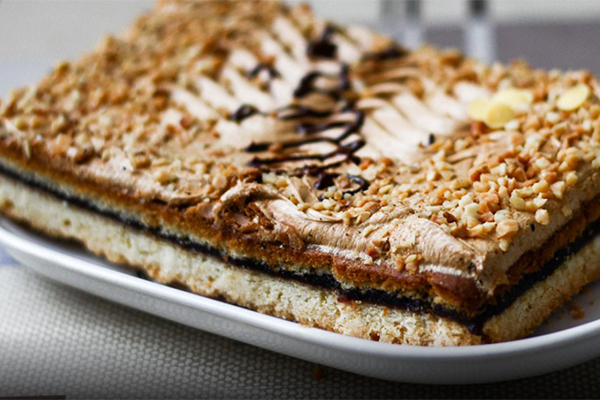 Image via Baking Mad
Shop our
cookware
and
bakeware
for all your Easter needs.