The hottest skirt to own this summer is one made for your
Christmas tree
! That's right, Christmas tree skirts are trending in a variety of styles to suit your home's festive decor.
What is a Christmas tree skirt?
Christmas tree skirts and collars are cleverly designed to hide your tree's stand by wrapping around the base of the tree. This multitasking accessory also doubles as a cover for any
Christmas light
wires and provides a decorative backdrop for your gifts. Think of it as dressing your tree from top to toe, star to skirt.
​
Why are Christmas tree skirts in fashion?
You've dusted off your Christmas tree and dressed it with
ornaments
and
lights
to create a gorgeous festive centerpiece for the whole family to enjoy. But for all your careful colour curation and selectively sourced baubles, an unsightly stand is ruining your vision. That's where Christmas tree skirts come in. They're the on-trend accessory your tree needs, and like the ones we wear, you can change up your Christmas tree skirt to match the entire outfit.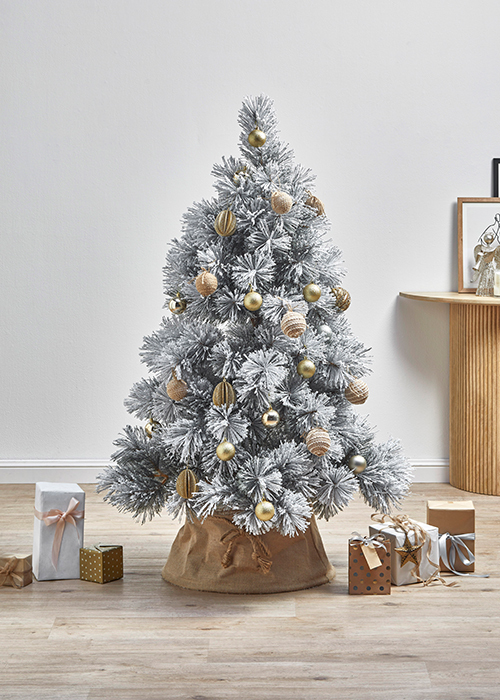 ​
How big should a Christmas tree skirt be?
A Christms tree skirt should be wider than your stand to ensure there's enough space for it to fit all the way around the base. A sturdy woven collar creates a sculptured starting point for your tree, while a soft skirt will fan out from the base of your tree to create a decorative layer to place your presents on.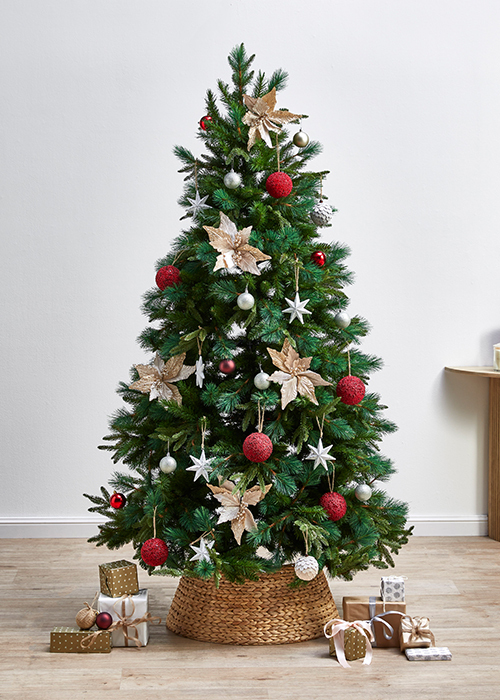 ​
What can I substitute for a Christmas tree skirt?
Much like a flowing tree skirt, soft
throws
deliver a cosy texture that's perfect for wrapping around the base of your tree. Layering is key to gorgeous Christmas decor, and we love pairing a woven Christmas tree collar with a throw blanket to create contrasting elements that enhance the festive feeling.
Check out our Christmas shop now.