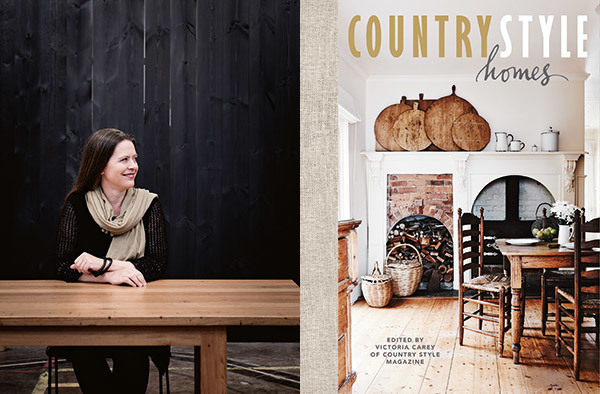 Country Style Homes is a new book from the much-loved Country Style magazine – bringing together a gorgeous collection of stories and photographs of Australian country homes in a beautiful coffee table tome. Here, editor Victoria Carey introduces the book, and shares with us a special extract, featuring the goldrush town-turned-artist's retreat that is NSW's Hill End.
The first thing I tell writers when they are about to visit a house to do a story for
Country Style
is that our stories are really about the people that live in them, not the architectural details. Unlike any other magazine, the houses we feature are located in regional or country Australia. Our teams travel thousands of kilometres in order to bring readers the stories and beautiful images that fill our pages. Life in the country does have its challenges at times, but in the end the reward is worth it. A home is not a house with an expensive renovation; it's the place where the people you love live.
– Victoria Carey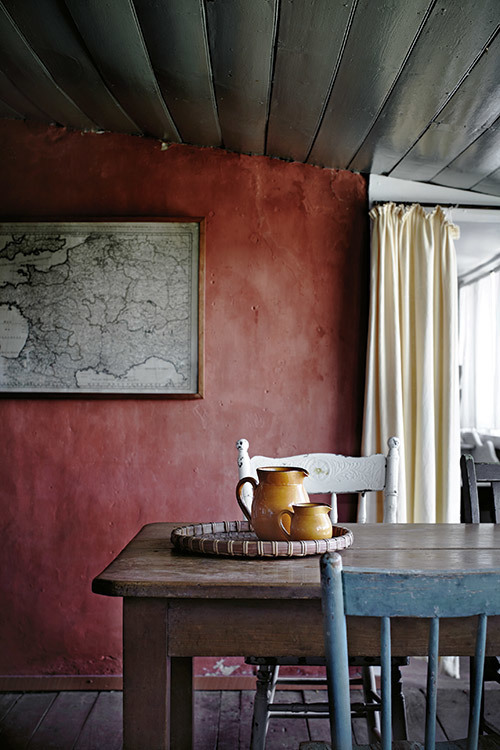 The red wall colour was mixed by former owner Paul Haefliger and artist Donald Friend
There is something about the light in the village of Hill End that renders both natural and man-made objects otherworldly with its Midas touch. Perhaps it is the memory of some 10,000 fortune seekers who flocked here to try their luck on the goldfields.
It may have been this quality that in 1947 drew flamboyant artist Donald Friend and his mate Russell Drysdale to the all-but-abandoned goldrush town. Smitten by the romantic landscape, its past and possibilities, Friend purchased a simple Victorian cottage and before long an artists' colony had sprung up. Since then, generations of modernists, from Margaret Olley and John Olsen to Jeffrey Smart and Brett Whitely, all found inspiration in Hill End's crumbling facades and undulating paddocks.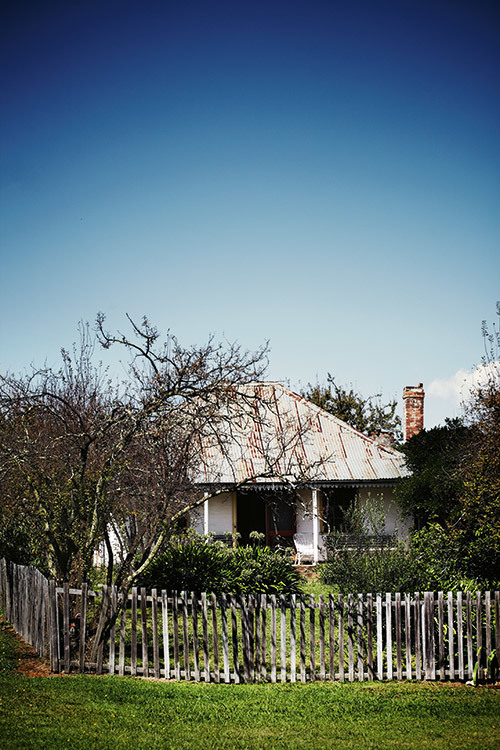 Haefliger's Cottage
More recently, Hill End has seen a second renaissance via a popular artists-in-residence program. Administered by the Bathurst Regional Art Gallery and the NSW National Parks and Wildlife Service (NPWS), it awards month-long stays at two cottages – Friend's somewhat Spartan retreat, and the former home of painter couple Jean Bellette and Paul Haefliger
(pictured above)
.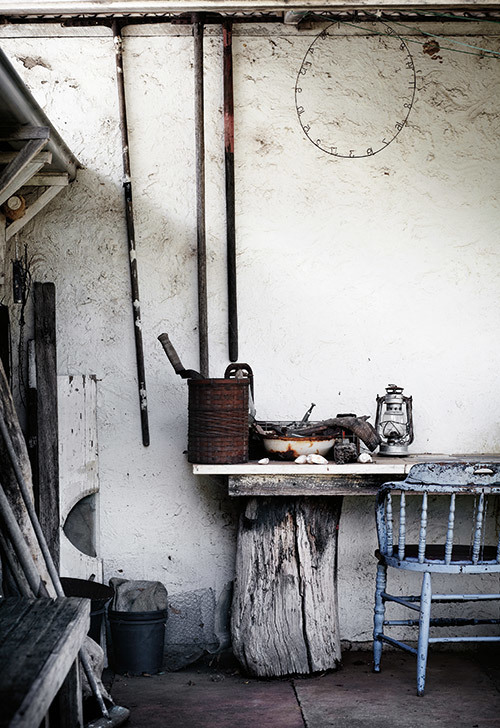 At Murray's Cottage in Hill End, a marble-topped bench and chair have been left untouched
Australian-born neo-romantic artist Jean had travelled widely with her husband, fellow painter and
Sydney Morning Herald
art critic Paul. They studied in Paris and London before returning to Australia to pursue creative isolation in their Hill End cottage.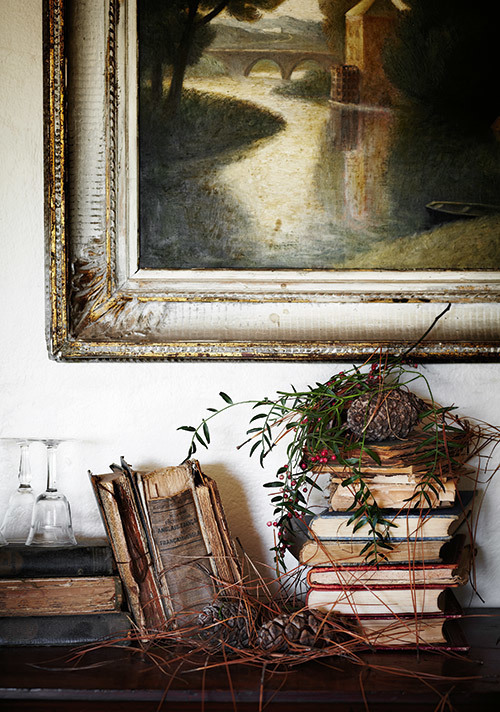 'Millstream' by Paul Haefliger hangs above his mother's books
When Jean died abroad in 1991, leaving her home to the NPWS, it was her vision that it be maintained as an artist's retreat. Author and curator Gavin Wilson seized upon the idea and establishing the residency program. "The cottage was filled with remnants from the 1940s and '50s – it was like a time capsule," he says.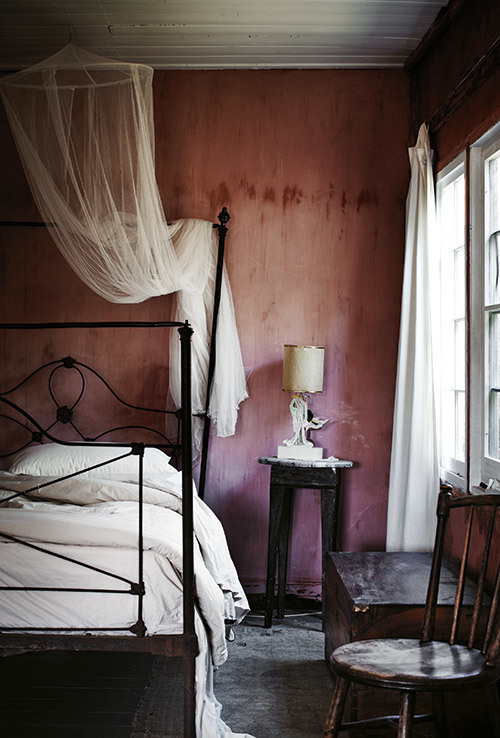 ​Inside Haefliger's Cottage, built in the 1860s, period furniture provides adequate comfort. Jean's work adorns walls, and bookshelves are stacked haphazardly with dusty European tomes. Old portraits watch visitors' every move while the lean-to kitchen teeters with retro crockery and cooking paraphernalia. An old-fashioned iron bed forms part of the living area.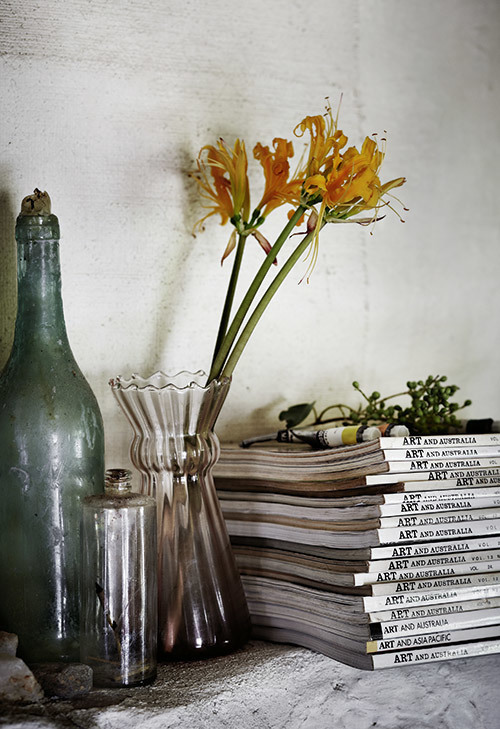 The thing that makes Hill End unique is that it is very paintable," says Gavin Wilson. "We're in an upland valley, at elevation – it's a dramatic landscape." He first visited Hill End in the 1970s, on a trip with Brett Whiteley, and eventually returned to live with his poet wife Maggy Todd.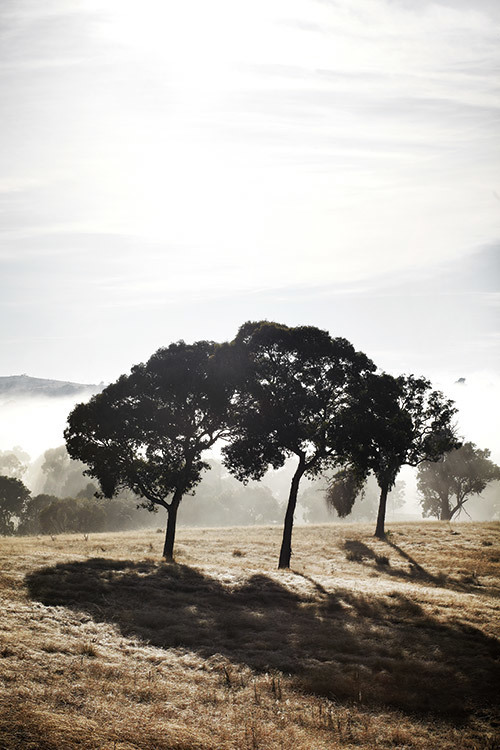 "The air of melancholy is appealing, particularly as you are approaching winter after the marvelous blaze of autumn. The trees in the avenue echo the cycle of boom, bust, abandonment and renewal, which is essentially the story of Hill End."
Images and edited extract from Country Style Homes ($39.99), available in book stores and online. Styling - Pia Jane Bijkerk. Words - Jacqueline Foster. If you love this story, subscribe to Country Style magazine this month to receive a free copy of Country Style Homes, or follow on Instagram @countrystylemag.Update: Congratulations to Lisa C, the winner of a copy of Country Style Homes. This promotion is now closed.