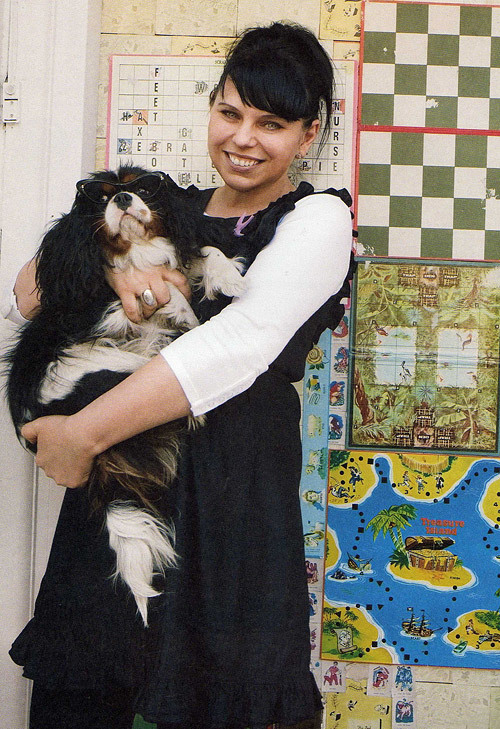 Pip Lincolne is the blogger behind Meet Me At Mike's, full of delicious food & recipes, craft ideas and other 'good stuff for nice people', the author of 4 books and a mother of 3. In her spare time, whenever that might be, she's the editor of JustB. If you're not already hungry, you will be by the end of this delicious week in pictures and we've included links to Pip's recipes in case you're inspired to get culinary.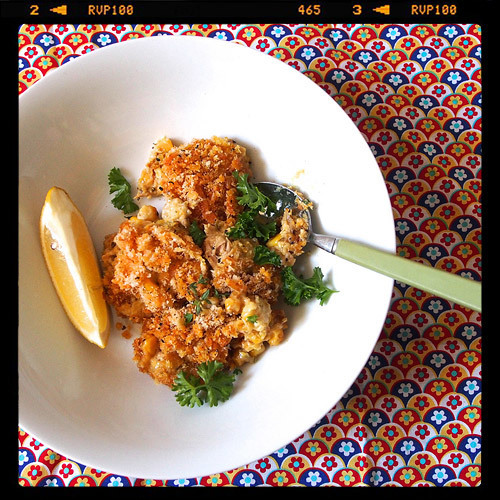 My mum used to make 'Tuna Casserole' when I was a kid. She lost the recipe, so I
made this one up
. She suggests adding a big spoonful of mayo to the mix!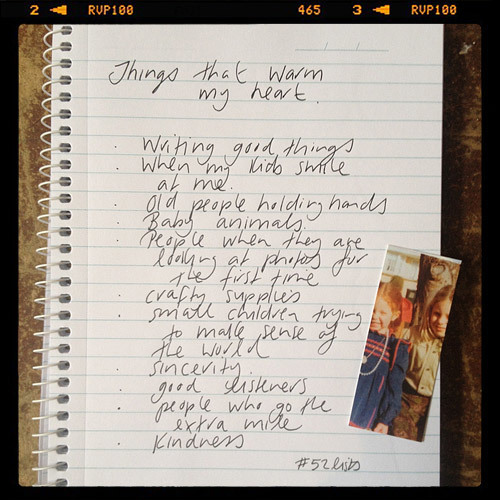 I started the year-long project #52lists on Instagram. Each week I publish a list and other people play along, writing their own list to my theme. It's a cute way to journal your life.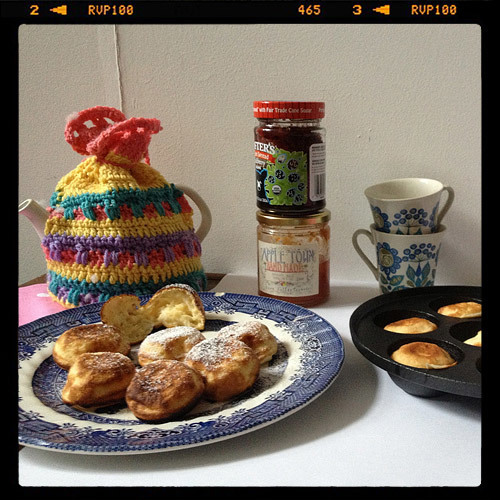 These are a type of Danish cake called
æbelskiver
. I'm learning to make them and we have them as after school snacks with Nutella or jam or golden syrup quite often.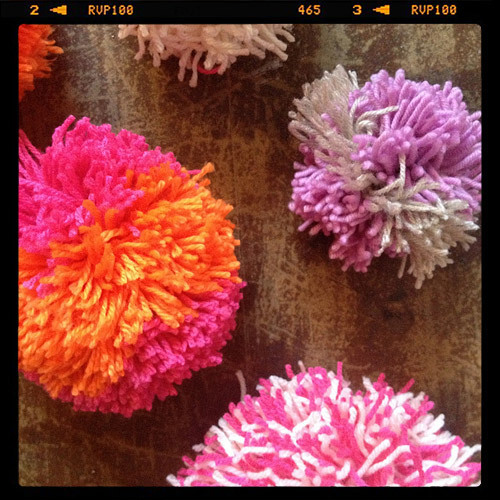 I'm obsessed with making pompoms. I have a really speedy 10 minute pompom technique. It makes these fluffy Fraggle type pompoms super quickly!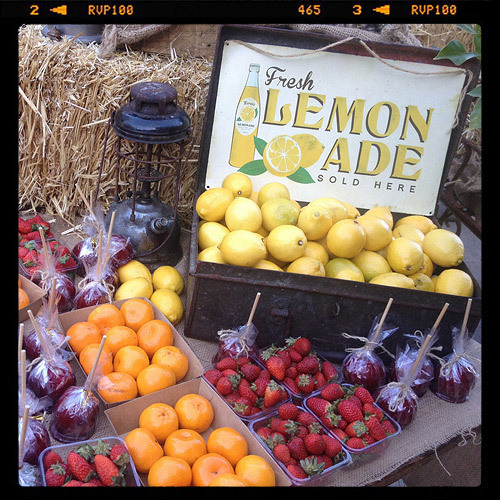 I was in Sydney recently and my sister took me to
The Grounds of Alexandria
. It's so great there. Lots of cute kids running about and chooks and things. The food is amazingly great and I love the grocer next door A LOT, too.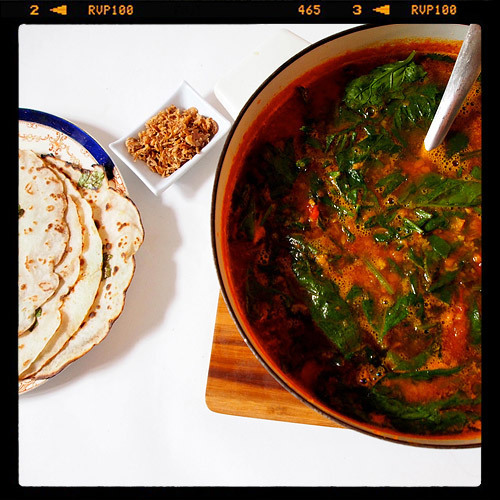 I was asked to be one of Jamie Oliver's Food Revolution Day bloggers. I created this delicious Indian style vegetable soup with dosa for dipping. There is nothing better than delicious food, especially with Jamie O!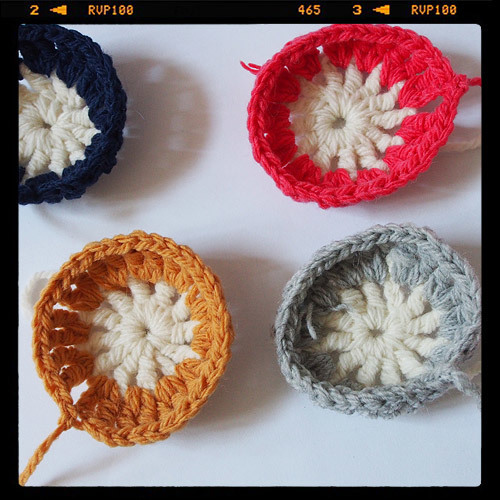 These little circles are the beginnings of a crocheted blanket I am trying to find the time to make. They evolve from circles into hexagons, which is pretty clever of them.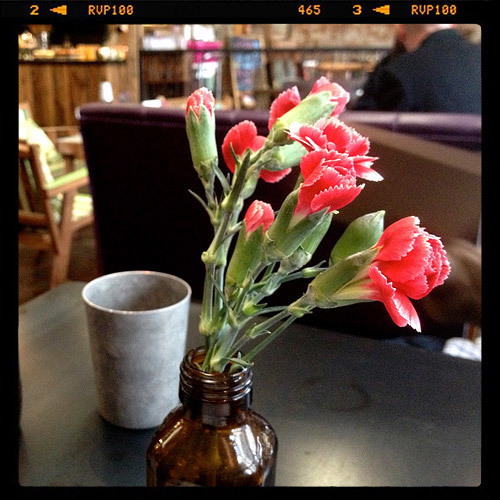 This is the day we went to Middlefish for a great Asian style breakfast. Sometimes it's good to mix it up and get a bit spicy and salty in the breakfast department, I think!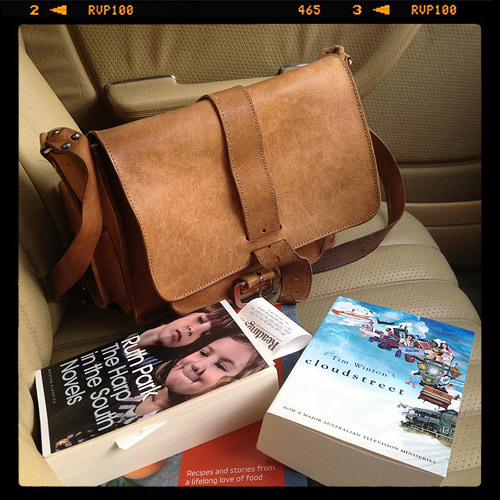 I have a book club on my blog. It's based on The First Tuesday Book Club show and we are choosing titles from Australia's favourite Australian books. I've read Cloudstreet so far and am starting on The Harp In The South Trilogy.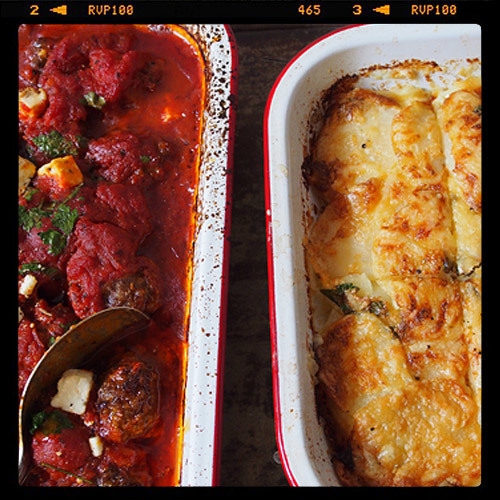 Weekends are the time for BIG lunches and BIG dinners at my place. Our family comes together amidst knives and forks (especially the boys!) This is
meatballs baked with fetta and a Frenchy potato bake
!
Hungry? Visit Meet me at Mike's for more recipes, or follow Pip via her Pinterest boards, Facebook page or on twitter or Instagram at @meetmeatmikes.