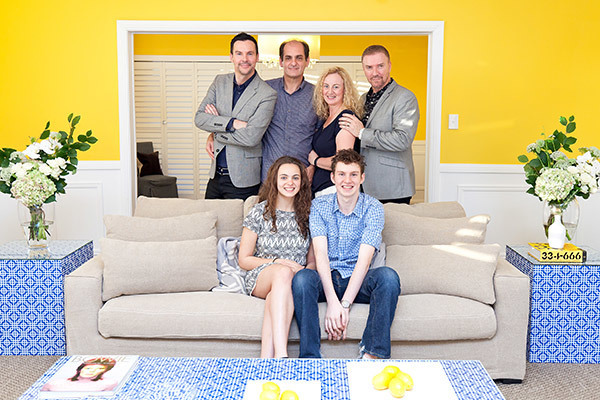 If you missed The Living Room last night, catch up on Tenplay to see UK design duo Colin & Justin make over the Alphonse family's Sydney living room. While there's nothing wrong with a bit of retro charm, the family had not updated their living space for decades and didn't know where to start. Scroll down to go back in time to the 'before' situation, then see what Colin and Justin did in just 24 hours, with a team and a dream. We provided all the furniture and accessories, and the boys did some DIY furniture using striking wallpaper.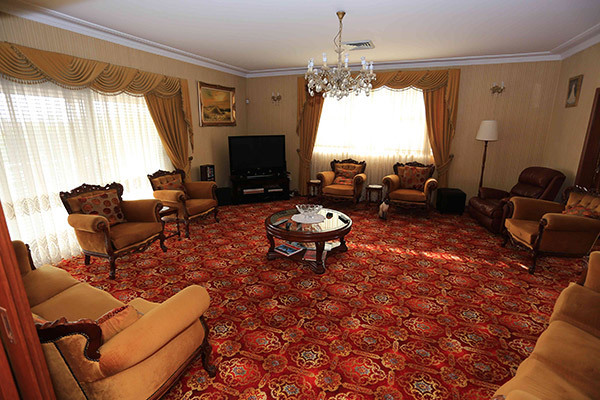 What were your first impressions of the space?
It felt like the 1970's had vomited across the entire house. And it felt like Dr Who had transported us back in time - talk about a time warp. The look was definitely from a bygone era and not appropriate for the modern family. Imagine the set of Six Feet Under in sepia and you've got the idea…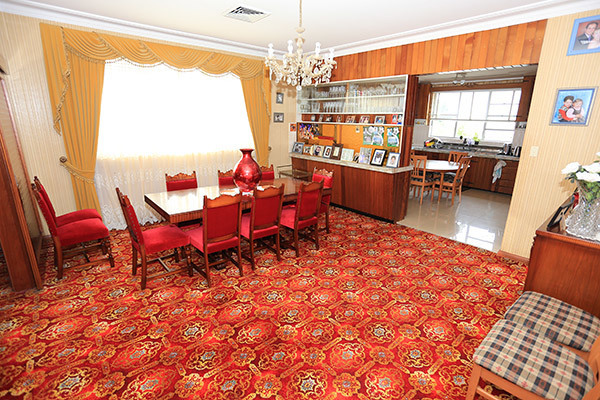 What was the one thing you knew had to change?
The layout – there's open plan and then there's living in the hallway. Come on! Holy moly - the room had way too many doorways and windows and there were no full walls towards which anyone could gravitate. Our remedy? We closed over one massive double portal and then constructed a chimney breast.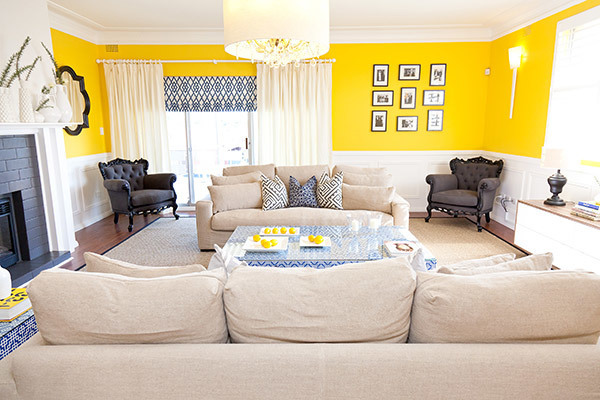 The family hadn't updated the space because they didn't know where to start. What's your advice on approaching a room update?
Start
now
– be ruthless, throw out items you don't like, get rid of duplicates and bin any broken pieces. As you purge, hold onto the things you really love and incorporate them into your new style. A clean slate will free your imagination, making it easier to dream up your new look. Simple, right?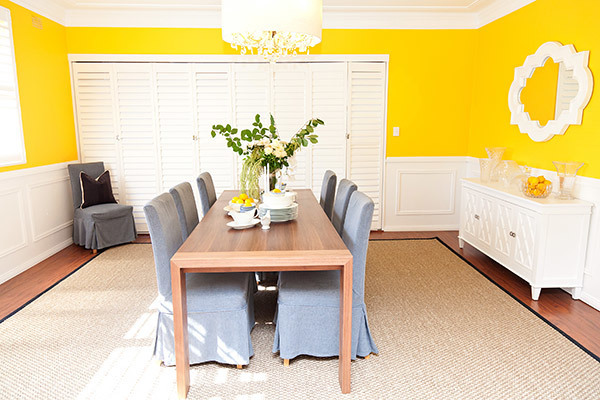 How would you describe the new look?
As sunny as the Aussie climate, as blue as the flag and steeped in rich heritage. Our yellow and white paneled combo adds warmth and character, while the patterned blue elements add an extra visual layer. As is the case with any Colin and Justin scheme, it's all in the 'balance' when it comes to using colour.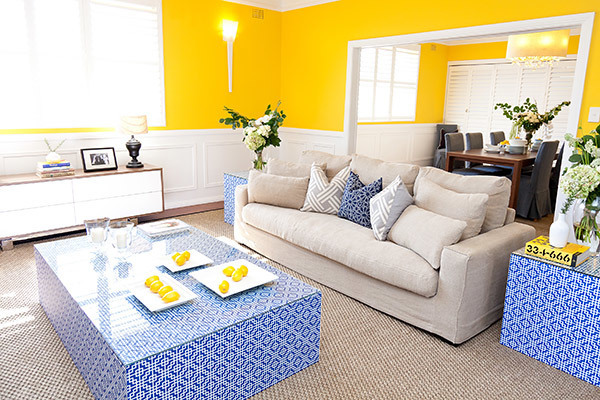 What made you decide on this colour scheme?
Your lovely country, for starters, and the fact that the lovely family who presided over this visual carnage were so deserving. Their décor just wasn't warm and exciting, however, so we felt compelled to 'correct' their space and complete their familial picture with an environment that properly reflected them.
What's your favourite feature in the new scheme?
The old gold chairs that we radically rebirthed thanks to new grey linen upholstery and painted black frames. In their new incarnation, they look like Moooi chairs but cost a fraction of the price. Yup, we LOVE to upcycle or repurpose.