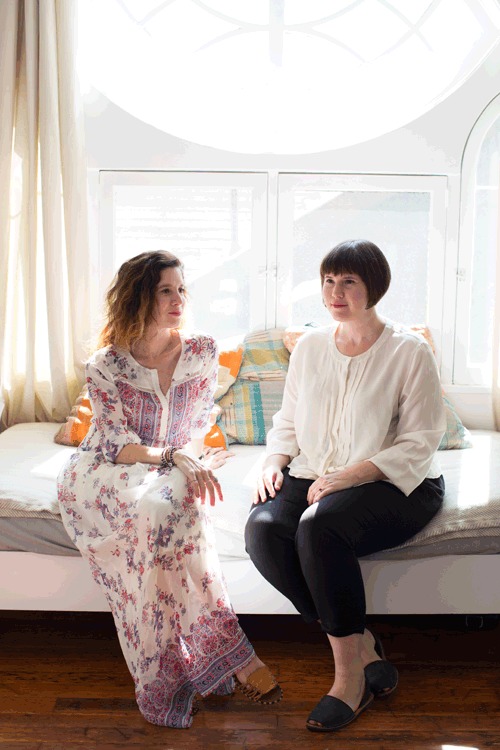 For the third time, we're chatting with Olli Ella co-founder, Chloe Brookman. We first spoke to Chloe at the start of her business with her sister Olivia, and more recently, she gave us her tips on nursery decoration for a space that will grow with your child. Today, we're talking about Olli Ella's latest Boho collection. It captures a casual and unfussy style with a nod to the craft era of the 60s and 70s. "It's about creating a comfortable, inviting sanctuary in your home and garden, making it an ideal setting for entertaining or relaxing with family and friends," says Chloe.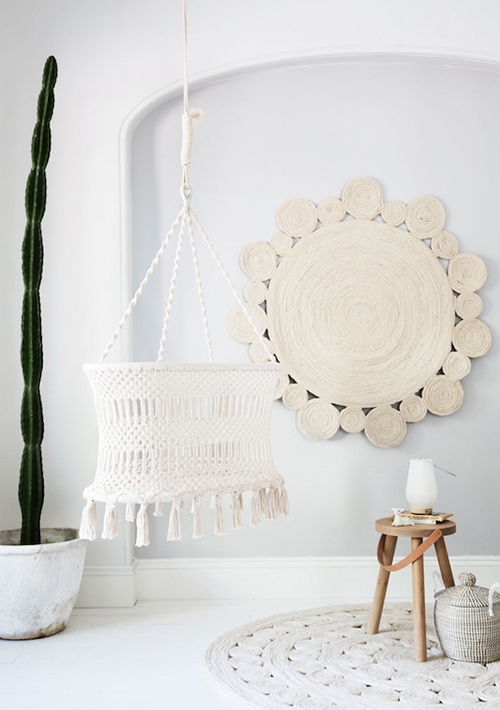 What to you love most about the boho-vibe?

For me, I think the whole boho concept is loose and undefined, which is always appealing. It works in minimal spaces just as comfortably as in untamed spaces. I love that the vibe is more about "togetherness", with a defined spirit – not necessarily a defined style.
How can the Boho enthusiasts avoid OTT bo-no?

Haha! Start with a neutral base and build on it. I have always been a fan of earthy tones such as mustards, mossy greens, and rust. I love to keep the big things, like sofas, rugs, flooring, and walls neutral and then add layers of colour through things like plants, wall art, throws and cushions. Have fun, don't over-style, keep your space fluid and inviting.
What kind of furniture works best for this look?
All kinds! You can pair a mid-century side board with a high street sofa and an ethnic rug – anything goes! Baskets are a favourite around here for their natural texture and multitude of uses; perfect for storing household essentials and toys – or use as a planter (you can never have too many plants in your bohemian abode!). Tie it all together with a textured rug – at the moment we're loving the Etched Berber Rug and
Colombe wool rug (for the wall!).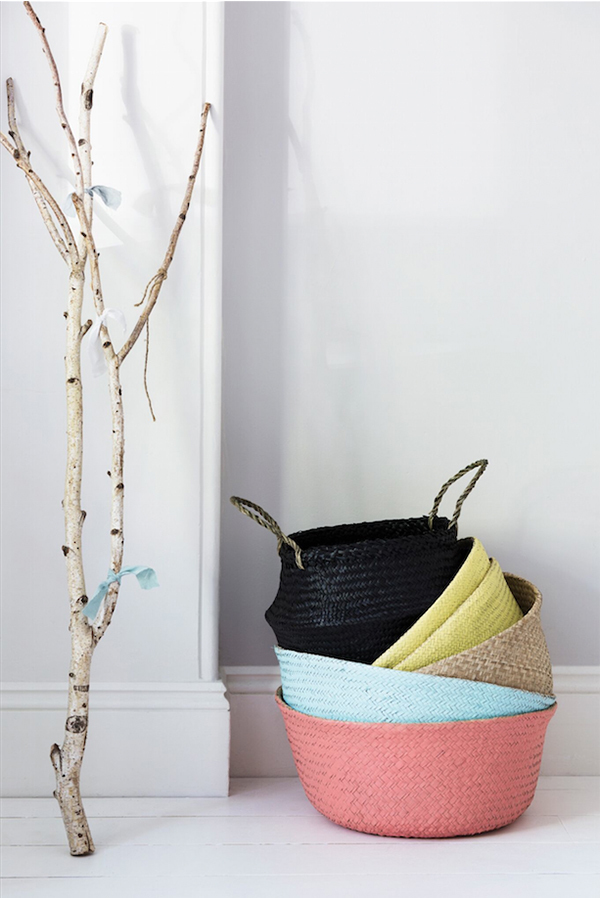 How do your products translate between the UK and Australia? Do you see a difference in style ethos between the two countries?

Absolutely, different products appeal to different customers in each respective country. It's amazing to see how different the style and tastes are. For the UK we usually see the trend leaning more towards classic, colourful pieces, while Australians have been more drawn to our neutral, boho-inspired wares. Some products transcend continents however, such as our woven storage baskets.
You've just launched in the US – how is that going? What are your plans over there?
It's been terrific; a great opportunity for us to bring our brand there. It's been challenging to start with – as every new market is – but we have our footing now (after 6 months since our launch there). Olivia, my sister, business partner and co-founder of Olli Ella is going over for four to six months at the end of the year to support the growth, so that will be a big bonus to have her on the ground.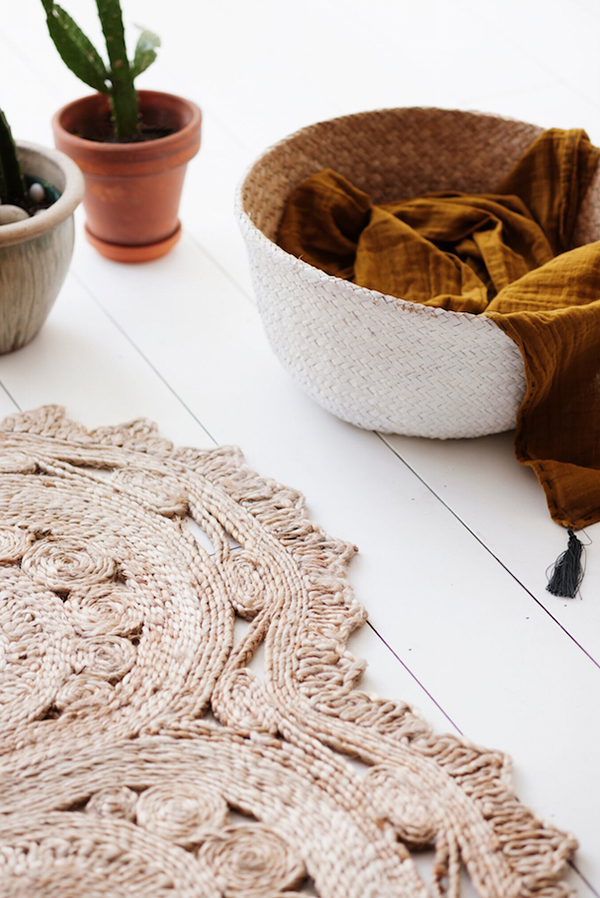 Who or what are your personal style inspirations?
My personal style is influenced by comfort, warmth, and ease. I love pieces at home and on my person that are relaxed, stylish and highlight natural features. I am a bit of a boho-file and so give me a shag rug, a weaving, and some throws and I'm happy.
How has your personal style and the brand evolved since you launched?

In big ways. When we first launched it was my first foray into product design and being a mama, both which have without question influenced one another. I think the best thing to have changed since our first collection has been to create products that we love and we want in our own homes rather than worrying what our customers would like. I didn't get that at first – how important it is to have a voice and to be true to yourself as a designer.
Tell us your secrets for home styling with young kids?

Lots of baskets for quick tidy-ups and to have nothing in your home that can't easily be spot-cleaned or thrown in the washing machine.
Your top winter tip for the home?

Thick rugs for happy feet, lots of indoor plants, rugs on walls for added warmth and a bit of boho lovin'.
For more, visit Olli Ella, or follow them on Instagram @OlliElla.