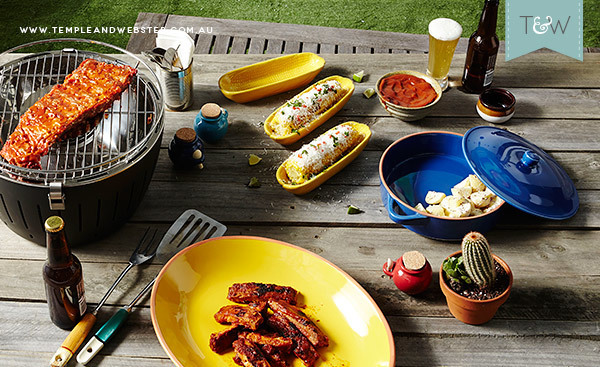 We're all about setting up our outdoor spaces for spring and summer right now, which can only mean one thing – it's nearly time to fire up the barbecue! So we're bringing back one of our favourite barbecue recipes from Jonathan Fleming, these deliciously sticky and spicy ribs, inspired by the flavours of a Bloody Mary.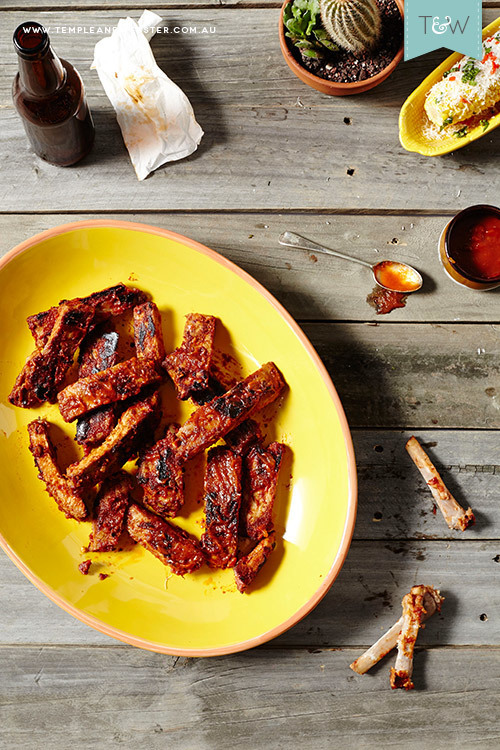 Bloody Mary ribs
Serves 4-6
1 onion, diced
2 sticks of celery, diced
2 garlic cloves, crushed
½ cup (125ml) vodka
2 x 400g cans diced tomatoes
Juice of 1 lemon
2 tsp Worcestershire sauce
½ - 1 tsp Tabasco (to taste)
¼ tsp smoked paprika
½ tsp celery salt
½ cup brown sugar
2 racks of pork ribs
In a medium-sized pot with some olive oil, cook the onion, garlic and celery until translucent (not brown).
Add the canned tomatoes and the rest of the ingredients, excluding the ribs, stir and cook over medium heat for 5 minutes, blending in all the flavours. If you want your ribs to have a bit more of a spicy kick, add a little more Tabasco.
Remove the pot from the heat and leave to cool for 10 minutes. In an oven tray, place the two racks of ribs and coat evenly with the cooled sauce. Cover and place in the fridge overnight (8-24 hours) to allow the flavours to marinate and soak in.
Remove ribs from the fridge, preheat the oven to 160 degrees C and cook the ribs for 2 hours, turning once and spooning that sauce all over the other side.
Remove the ribs from the tray and place any extra marinade into a saucepan. Finish the ribs off on the barbeque grill, about 5 minutes per side. The sauce on either side will become sticky and get that nice smoky flavour. Cook the marinade down until it becomes a nice thick sauce and serve with the ribs.
Follow our Dish of the Day Pinterest board to keep up with all Jono's recipes.