The desire to make something genuinely Australian was ultimately what drove founder and managing director Graeme Kerr to start his wool bedding business in 1996. With Woolstar's focus on authenticity, its commitment to working with Australian farmers with the best animal husbandry practices, and its end-to-end production on Australian soil, it's clear that Graeme has fulfilled that original ambition. Here, Graeme shares Woolstar's story including what goes into making one of his products, and what's next in store.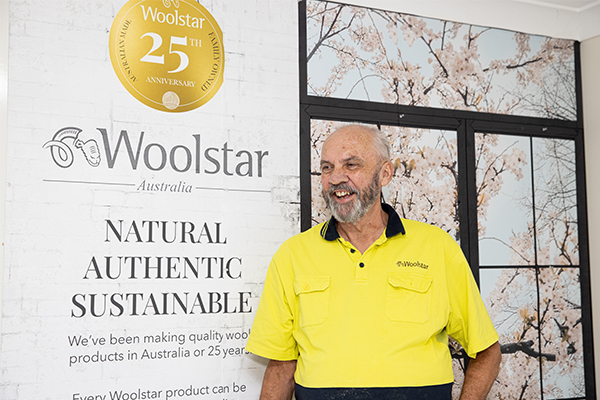 How has Woolstar evolved over the 25 years?
Back in 1996, we operated from a small warehouse at Ingleburn, NSW, with one sewer, one quilter and one packer. Early demand was strong though, so in 1998, we built a larger factory to house new purpose-built machinery. Our initial strategy was to target duty-free stores in Australia, whose main customer base were Asian tourists with an appreciation of Australian wool as the best in the world. We had great success in exporting our products too. Our direction is still heavily focused on the export market and we're expanding into new regions in Asia, Europe, and North and South America. In Australia, we supply to a few major retailers, however, online and marketplaces are our focus moving forward. Our strategy is to educate consumers on the many health benefits of wool and debunking the common myth that wool is only a winter product.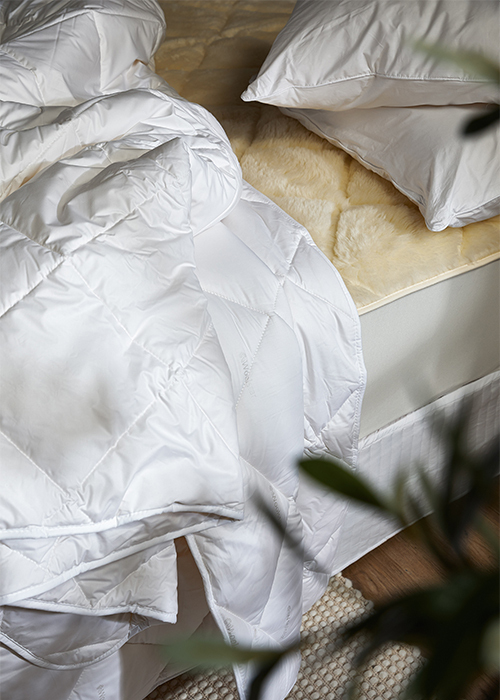 Tell us about the farmers you work with.
We only partner with farmers who are committed to best animal husbandry practices, which enhances the quality of the wool. Working with them, we've been able to develop the Farm2Shelf program where we're able to trace the wool in our quilts back to the farmer. This is done through scanning a code and entering a product key, which allows you to then see photos, information and a location of the farm where the wool in the product came from.
​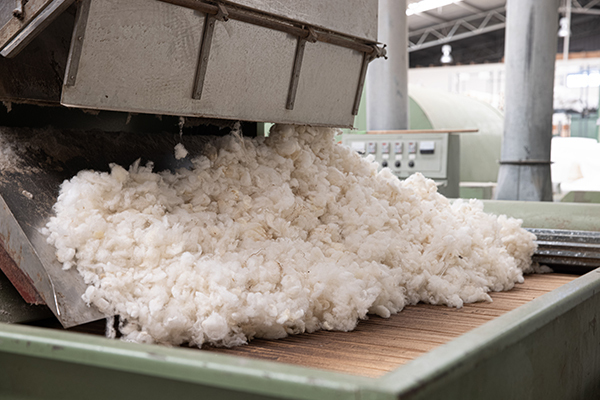 Tell us about the process of making a Woolstar product.
We source wool bales from farmers, and through auctions. When they arrive at our factory, the bales are opened through a bale breaker. They're carded, [where the wool fibres are combed and straightened by metallic rollers]. The wool is then processed to our lapper [the machine used for weaving heavier weight fabrics] and the wool is lapped to the required density. The wool is then fed to a multi-needle quilting machine, where it's encased in cotton fabric. It is finally cut to size and then taken to a sewer who binds the edges.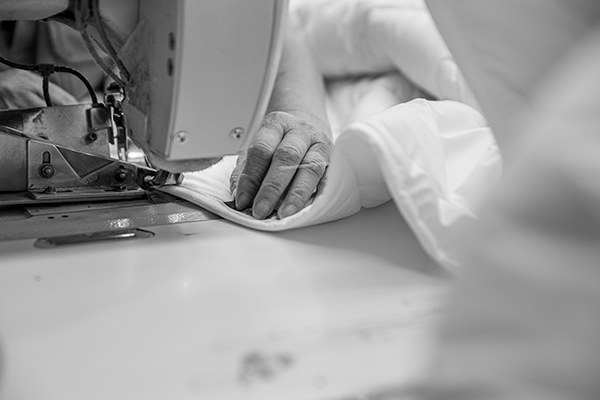 What makes Woolstar unique?
Our products are Australian-made, Woolmark Certified and made from 100 per cent downs wool from Poll Dorset sheep with traceability back to the farm. [Poll Dorset wool has a relatively high micron (diameter of wool fibre) which makes it very strong. It's also renowned for its density, softness and springiness, which makes it an ideal wool for bedding.] Our products are also Oeko-Tex Certified (a global standard for textile goods), which means no harmful chemicals to the wool or the environment have been used.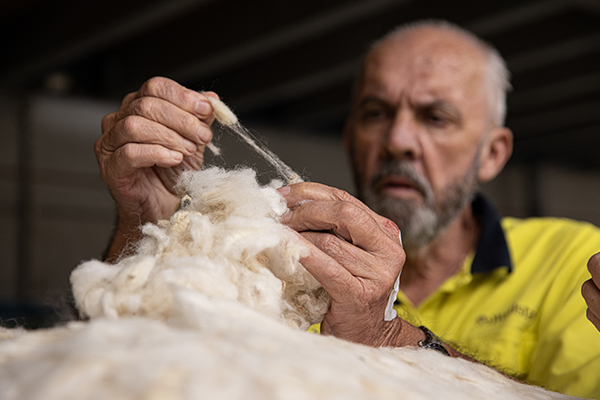 What makes the Eco range distinct?
The Eco range uses downs wool from Tasmania which is cleaner and requires less processing. All of the materials used in the packaging, down to the stickers and swing tags, are also made using recyclable materials, and the product itself comes in reusable calico bags.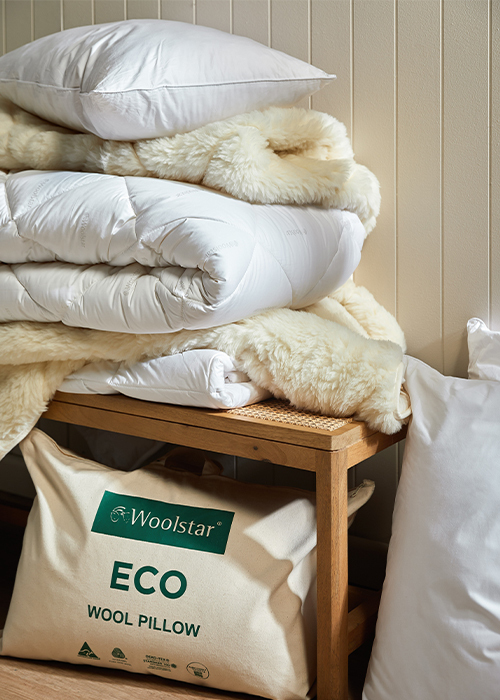 What else is Woolstar doing to be more sustainable?
We're working on reducing our impact on the environment at every part of our supply chain, including sourcing, manufacturing, packaging and transport. As we're in control of the whole supply chain, there's a genuine opportunity to achieve this. Currently, we're working towards running our factory on renewable energy which will reduce our carbon footprint.
How have you expanded into different categories?
Consumer demand has taken us into wool slippers, wool toppers and wool pillows, as well as a premium baby range with merino wool.
What's in the pipeline?
Premium nightwear made using 100 per cent superfine merino wool.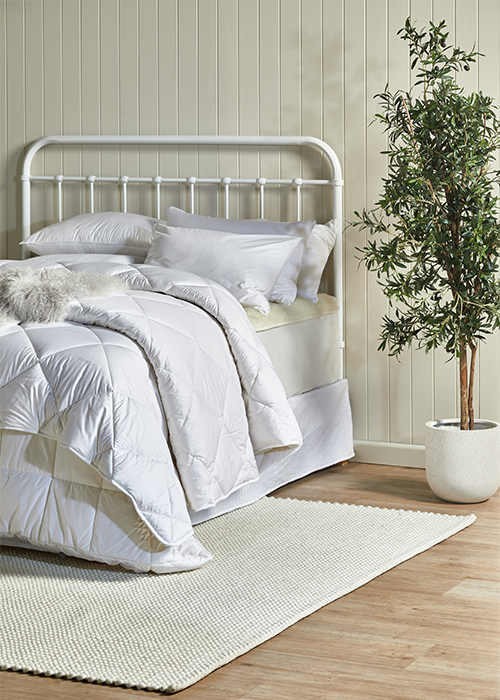 What are some of your bestsellers?
The Wool quilt set which is made up of two quilts (one 200gsm quilt for spring/summer and one 350gsm for autumn) that can be zipped together for a heavier 550gsm quilt for winter. The Woolstar Baby range including quilts and toppers also does well as wool is low-allergy, gentle on baby skin, and studies have even shown that it helps to settle babies quicker and help them sleep for longer.
​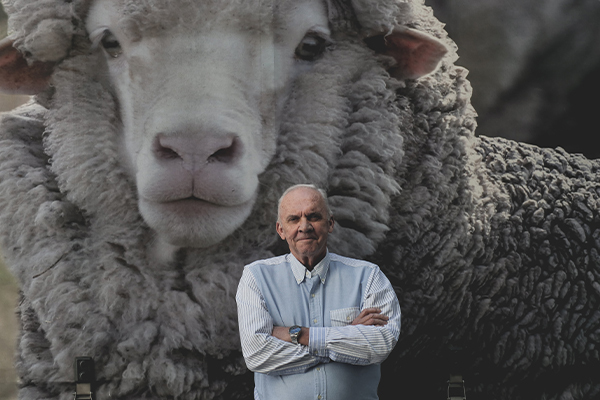 What aspects of your business are inspired by Australia?
Farmers are the core of Australia and they're especially the core of our business. Without them, we wouldn't be able to produce our quality wool range.
Shop our range of Woolstar bedding now.