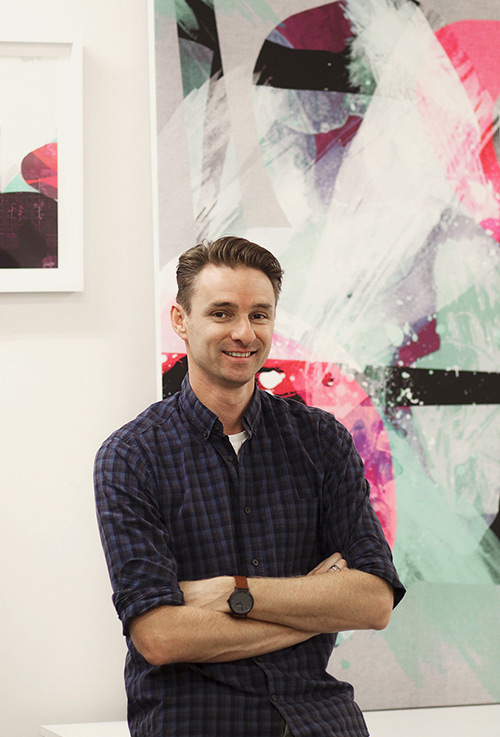 The fifth featured artist in our Australian Art Series is Melbourne's Lindsay Blamey. His practice encompasses photography and digitally processed images which explore the contrast between rural and urban, and between known and unknown. You may have seen his work featured on The Block - we asked him about the way he works, his inspirations, and what art adds to a space.
Tell us about your creative journey - what was your path to becoming an artist?
I have always had a desire to create images. My father always had a camera in hand when I was growing up and I think subconsciously I was already getting used to looking at the world through a lens. I learnt a lot about colour and design in my first job as a printing machinist and also as I moved into visual communication. It's been a natural progression to combine these skills into my art which was always bubbling away under the surface. The support of family and friends and their encouragement to pursue my dreams has allowed it to become a reality.
Describe a typical day for you – where and when does your best work happen?
Our children ensure an early start! Once everyone is sorted it's time to make the most of the hours available. Sending out orders and creating/planning new ideas and answering requests fills up most of the day before family time sets in the afternoon.
I'm most creative after an inspiring shoot of a newly discovered object/place or after some time away with the family to recharge. I'm always mindful of letting the creative process be natural and enjoyable. It's something that is a little unpredictable but I've learnt not to force the creative process but rather to ride the wave when it comes.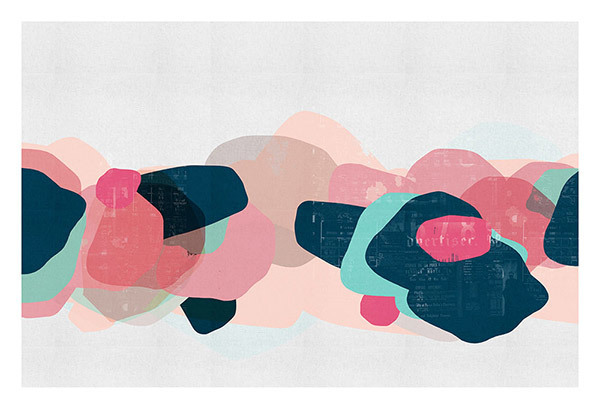 Dream Bay by Lindsay Blamey
Your practice spans a number of different methods and styles. Do you use different media or styles to explore different themes?
I like to explore themes using in a variety of methods. I try not to limit my creativity with a desired result in mind; I like to let the journey of the creative process dictate the outcomes. I'm always mindful of keeping my creative practice an enjoyable experience and natural and unforced. This is important for me to have a creative freedom and to remain fresh in my ideas.
What were the inspirations and ideas behind this collection?
I was delighted to be invited to take part in
T&W's Australian Art Series
and I wanted to create a series that was uniquely Australian. Inspired by our relationship with the ocean and complemented with bright and sophisticated colour palettes which are reflected in the wonders of the Great Barrier reef, these works are abstract representations influenced by our lifestyle and surrounds.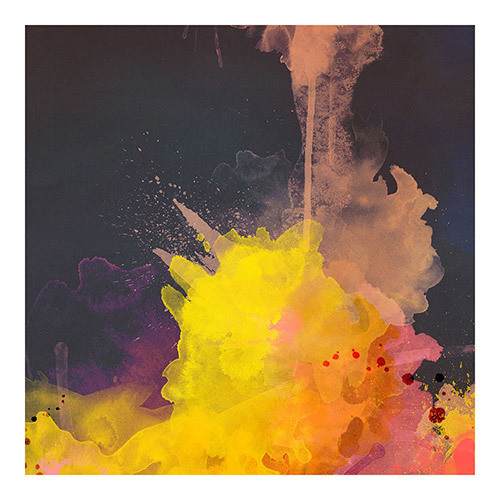 Sublunar by Lindsay Blamey
Some of your work has a multi layered feel, with hints of text appearing over organic forms. How are these pieces created?
These works are developed by adding and subtracting layers of texture and colour from found materials and created elements using digital processes.
You are interested in blurring the boundaries between the real and the imagined or implied. What journey / contemplation do you hope your work takes viewers on?
I like my art to develop a relationship with the viewer. A lot of my work challenges the viewer and invites them to fill in the blanks. This helps to build an emotional connection between the artwork and the viewer. In a way, the work is visually completed but has an unresolved narrative that continues with the viewer. This is also achieved by using emotionally charged colour palettes and abstract aesthetics.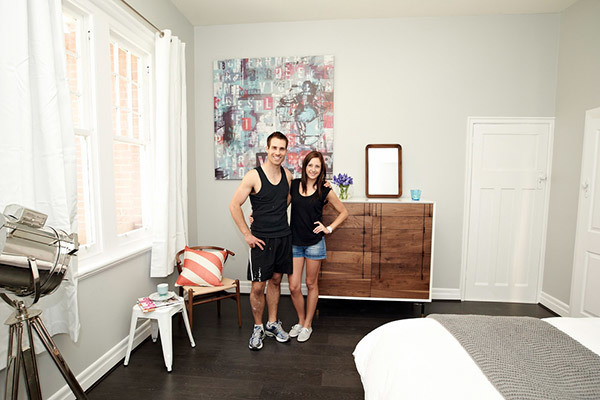 Your art has appeared on The Block several times since 2012. What do you think it brings to the spaces in which it is used?
With the stakes high on The Block the contestants are looking for an edge to stand out from the competition. Carefully chosen artwork is a great way to add personality and visual cohesion to a space through complementary styling. Artwork can set the tone of a room aesthetically and enhance the visual experience and atmosphere of a space. My work has an ongoing narrative, which can also add another dimension.
Quick fire questions:Dream destinations:
Iceland, Arizona
Favourite camera:
A Box Brownie that my Father passed on to me.
Australian artist(s) I'm inspired by:
Charles Blackman, Rosalie Gascoigne, Jeffrey Smart, Tamara Dean, Sally Gabori.
Local secret:
KAU cafe – Great Coffee in Thornbury
I can't live without:
I can't be away from my family for too long and I need a regular creative hit by making new work or seeing new inspiring art.
Explore our online gallery of Lindsay's work.