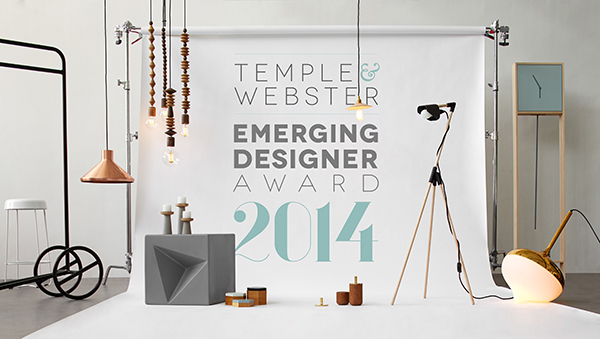 Your votes are in. The judges have judged. And the winner of our Emerging Designer Award for 2014 is...Edward Linacre and Viktor Legin of Copper.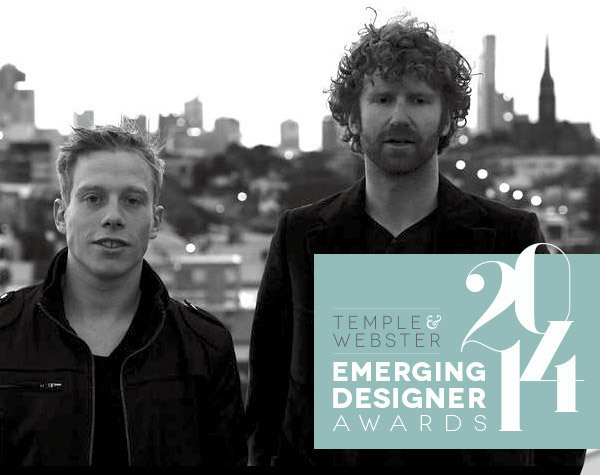 Viktor Legin (left) and Ed Linacre (right), winners of our Emerging Designer Award.
Temple & Webster's Editorial Director Karen McCartney explains the decision. "While it is boring to say the judges had a hard choice to make – it was very true in this instance. We all felt privileged to have such a talented pool to draw from and there could have been any number of winners. In the end we all agreed on Edward Linacre and Viktor Legin of Copper and feel very proud to be able to offer them the Temple & Webster Emerging Design Award for 2014."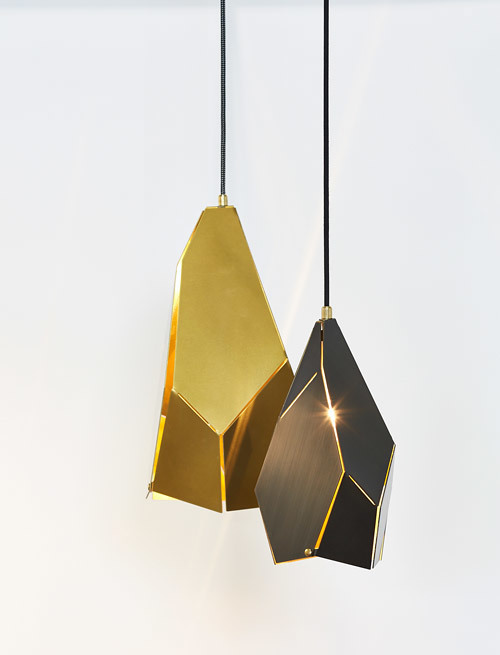 Ed's Topaz lights in our Emerging Designer Award exhibition. Image - Denise Braki.
Each of the judges found something unique in Ed and Viktor's work. For author and Vogue Living ex-Editor David Clark, the duo's work teaching Industrial Design at RMIT was important. "By adopting a spirit of generosity, through the teaching and encouragement of design students, they are embracing a fundamental aspect of design," he said.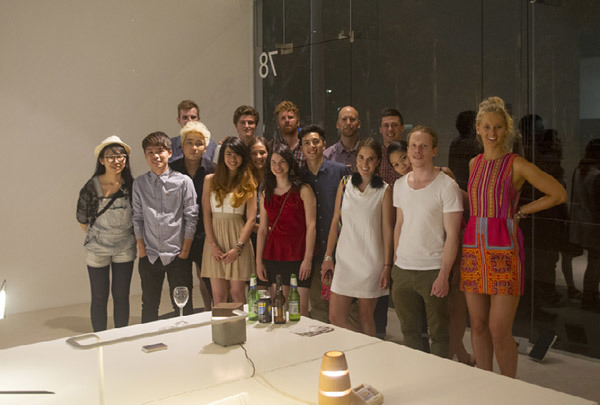 Ed and Viktor's RMIT students at their studio exhibition
David Harrison, founder of
Design Daily
was drawn by their versatility. He explains: "Edward Linacre and Viktor Legin are a design studio that has an unusually wide range of approaches to materials and concepts, spanning the minimalist and spare, to organic forms inspired by nature. Their ability to turn every aspect of their work into highly resolved products is extremely impressive."
Amanda Talbot, author and Style Editor of
Sunday Life
summed it up simply: 'This duo are original thinkers with a strong design career ahead of them."
Copper ID - Droplet Pendant by Viktor Legin
from
Primed Pictures
on
Vimeo
.
We spoke to Ed and Viktor about what the award means for them and their practice. "We thank Temple & Webster for supporting Australian design and gaining exposure for young Australian studios producing world class, innovative, environmentally responsible and authentic work in a market flooded with cheap copies and replicas," they said. "There was too much talent in this award to pick a clear winner and it would have come right down to the nose, so we feel very lucky."
Copper ID - Nest by Ed Linacre
from
Primed Pictures
on
Vimeo
.
What's ahead? As well as growing their consultancy client base, they have various lighting and furniture commissions for commercial and residential projects nearing completion as well as a few of their own new works to launch at Salone del Mobile in Milan in 2015. They have also partnered with a few other creative companies from different fields to build
Mycelium Studios
, a communal art/design/media hub from where they run Copper. The space was built to facilitate the sharing of ideas and interdisciplinary collaboration, develop progressive and experimental art forms, and build a platform for social change.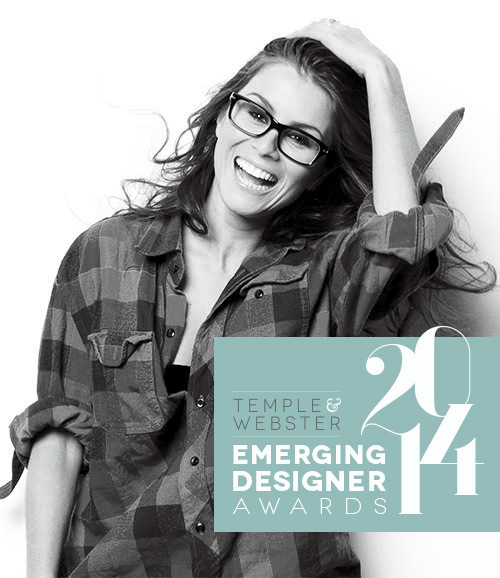 This year, we're also delighted to formally acknowledge Coco Reynolds of Marz Designs as our People's Choice winner.
"Coco's works resonated strongly with our members both in terms of voting with their clicks and their credit cards," says Temple & Webster Co-founder Adam McWhinney.
For more, read our interview with Ed & Viktor here , visit the Copper website or follow Copper on Facebook, Pinterest or Instagram @copper_id